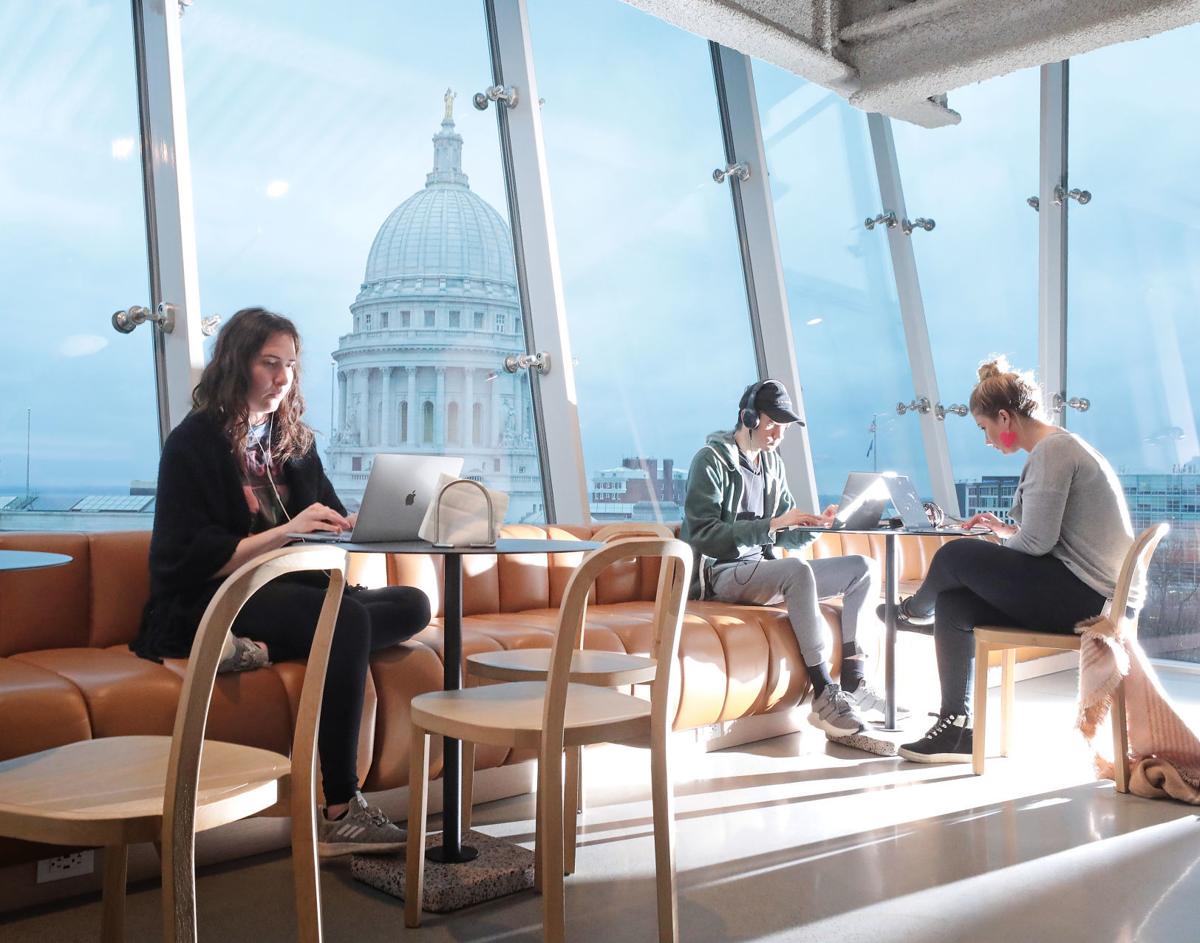 Madison is primed to become the next great technology hub in the country if it receives federal financial help to drive such economic growth, according to a new report.
Most technology and innovation jobs and job growth are based on the coasts in areas such as Silicon Valley, New York City and Boston, while smaller metro areas in the Midwest, Mountain West and South either remain stagnant or lose those jobs.
The report from the Washington, D.C.-based Brookings Institution and Information Technology and Innovation Foundation, or ITIF, released Monday, outlines a method to bring a share of high-paying technical and advanced jobs to more cities around the country to elevate regional economies and advance the country's economy as a whole.
Madison far outpaces other cities in university research spending per capita and in the number of residents with doctoral degrees.
"The only thing about Madison is whether it should be considered up-and-coming or already a star," Brookings Institution Senior Fellow Mark Muro said.
The Milwaukee area also made the list of potential growth centers at No. 17.
"Our state has demonstrated it has the infrastructure, institutions and, importantly, the relationships and commitment to transform ideas into successful outcomes, and Wisconsin could benefit immensely from the type of initiative proposed in the report," Gov. Tony Evers said in a statement.
Brookings and ITIF propose the federal government spend $100 billion over the next decade to create growth centers in 10 cities. While the groups determined some potential candidates, Muro said those are based off rough criteria that could serve as a template for how the federal government could vet cities.
"If this were to come to fruition, it would be the biggest game-changer in Madison's history," Madison Region Economic Partnership CEO Paul Jadin said.
The funding would be used for university research, tax reductions and credits, processing more high-skill worker visas, small business financing and infrastructure improvements, according to the report's proposal.
Even if Madison does not receive federal funding in the way the report envisions, Jadin said its top ranking alone has the potential to draw in more economic development from employers looking to expand or relocate, as well as to attract more highly skilled workers.
"When Brookings and ITIF say Madison is basically the poster child, I think that's going to raise some eyebrows," Jadin said.
Brookings and ITIF named Madison No. 1 among 35 cities projected to be eligible for funding to counter the regional divergence of technology jobs. The report detailed economic problems caused by the regional divide, including a growing wage gap between small and large cities.
While the larger cities have higher wages, they also have fewer homes available, leading to housing and homelessness crises in those metro areas. The national economy also suffers from the untapped potential of people in the smaller cities.
"I think many presume that given enough time, this will resolve itself," Muro said. "We don't think it will."