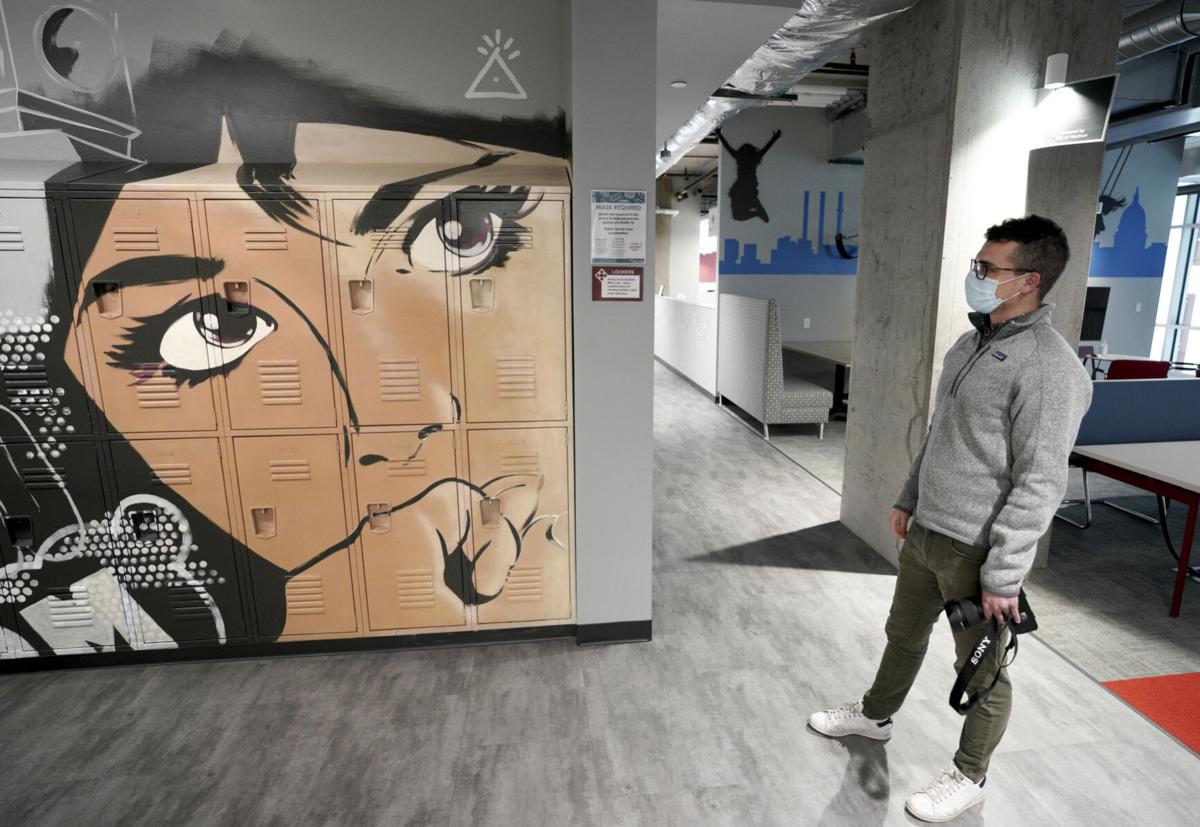 Co-working space and entrepreneurial hub StartingBlock is now offering member startups insurance benefits suited to the businesses' needs.
Plans for member companies and nonprofits with two or more employees operating out of StartingBlock, 821 E. Washington Ave., can include telehealth, dental, vision and life insurance.
The insurance plans come at a lower rate than they would if individual startups — which may only have a handful of employees — purchased insurance plans on their own, executive director Nora Roughen-Schmidt said.
Benefit packages for employees are typically the highest cost for a startup, just behind payroll, Roughen-Schmidt said, but benefits are often needed to attract and retain the talented employees that can keep a startup running.
"StartingBlock continues to seek ways to serve our members and the entrepreneurial ecosystem of Wisconsin through innovative partnerships and tools that eliminate barriers to entrepreneurship — we are focused and passionate about making entrepreneurship a reality for all people — and benefits are always a big one," Roughen-Schmidt said.
Companies based in StartingBlock with two or more employees can begin to offer the insurance plans for employees with an employer contribution of $25 or more. Employees can then use those funds to select the types of coverage they would like. If the employer contribution does not cover the full coverage, the employees can have the cost of the rest of the coverage deducted from their paycheck.
"What the StartingBlock is doing for its members is really leveling the playing field; both by addressing employee concerns to have access to health and dental care benefits, but also giving startups a fighting chance to attract great talent," said Damon Baker, CEO of Lean Focus, a consulting firm founded in 2017 and based in StartingBlock.
StartingBlock's available insurance plans through First Choice Insurance Solutions include telehealth but not typical health care coverage, Roughen-Schmidt said.
---
Reset, restart: Madison-area businesses embrace new reality
To survive, business owners know they need to be prepared for what's next. It's safe to say most weren't prepared for the cataclysm of the last year. Yet, most adapted. From reducing hours and adding curbside pickup or outdoor seating to changing product lines, finding new suppliers and moving their operations online, companies reinvented themselves. Some of those changes were temporary; others will alter the face of Madison's business community for years to come.