There was little in the Urban League of Greater Madison's inauspicious beginning to suggest that 50 years later it would not only still be alive, but thriving.
According to an 18-page retrospective put together for the civil rights and self-improvement organization's 40th anniversary, the head of what was then known as the United Givers Fund — and today as the United Way of Dane County — didn't think Madison needed an Urban League.
When four Madisonians sent a letter to the Fund in 1963 requesting money for a study of whether to launch a local branch of the now-108-year-old national organization, they were initially rejected because, as The Capital Times reported at the time, "discrimination as it exists in other communities does not exist in Madison."
Discrimination, of course, did exist in Madison, and continues to exist today, even as the group's president and CEO, Ruben Anthony, says "we have to recognize progress."
And while the group's mission has changed with that progress, in other ways it's the same as it was in the 1960s.
The Madison area has also long been plagued by race-based disparities in employment, education, incarceration and other areas.
"The Urban League will never stop fighting for social justice," Anthony said. That will "always be a central part of our mission."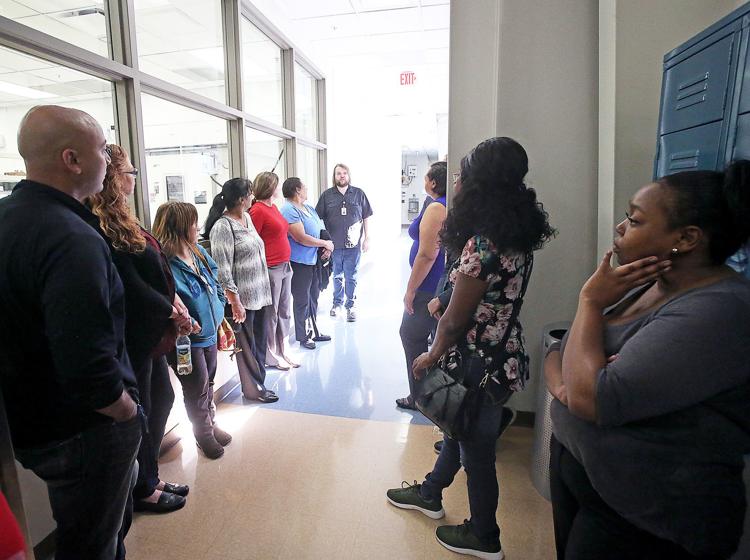 Eventually, the United Givers Fund provided the grant, the study was completed, and the National Urban League approved the Madison chapter's charter on Feb. 20, 1968.
The chapter's first executive director, Nelson Cummings, could have easily shown that the absence of racial discrimination in Madison was a myth.
An Illinois native, he started work in July 1968 but couldn't move to Madison until October of that year because no one would rent or sell him a home.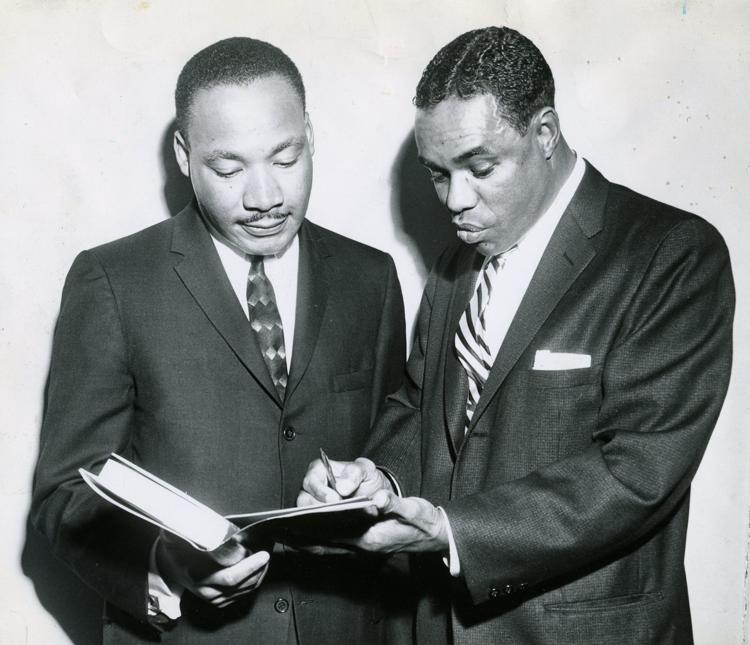 "But they didn't think they had a housing discrimination problem," said Cummings.
Today's United Way is a much different organization than it was in 1963, Anthony said. He serves on the organization's board and it "has helped fund many of our programs."
"United Way gets it today," he said.
As do the more than 100 businesses and other organizations the Urban League counts among its funders and supporters.
UW Health has long worked with the League to provide training and internships to adults and students in a variety of health care occupations, including health care administration and medical scheduling, according to spokeswoman Emily Kumlien, and over the past three years it and its affiliated insurer, Quartz, have provided $120,000 in funding.
It has hired 26 graduates of joint training programs at a starting wage of $15 an hour over the last three years, she said.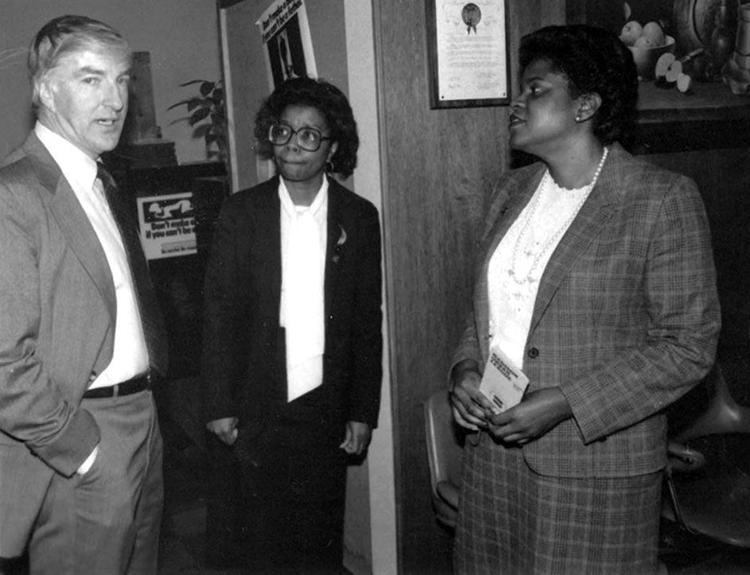 Insurance giant CUNA Mutual has been giving to the League, serving on its board or both for some 40 years, according to CUNA Mutual spokeswoman Wendy Serafin.
In line with Anthony's emphasis on job training and job placement, CUNA Mutual last year launched a new program with the League to provide the company with access to prospective candidates who might otherwise not have considered CUNA Mutual in their career plans, said CUNA Mutual senior vice president of customer operations Tom Martorana.
The program started as a pilot with six people and six weeks of training at Urban League offices, followed by jobs with CUNA Mutual that provided salaries of about $30,000 and allowed employees to gain skills in areas such as customer service and claims processing by rotating among three or four departments.
Four of the six have since been promoted in the company, Martorana said. He said the hope is to ramp up the program to train and potentially hire from 10 to 15 people a year.
United Way of Dane County president and CEO Renee Moe said an initiative launched in 2013 to help people find living-wage jobs has helped more than 2,000 people, and the League is responsible for 1,009 of them.
Dane County Executive Joe Parisi said the county has worked with the League for about two years on a program in which the League recruits candidates to train for their commercial driver's licenses and potential employment with the county Highway and other departments.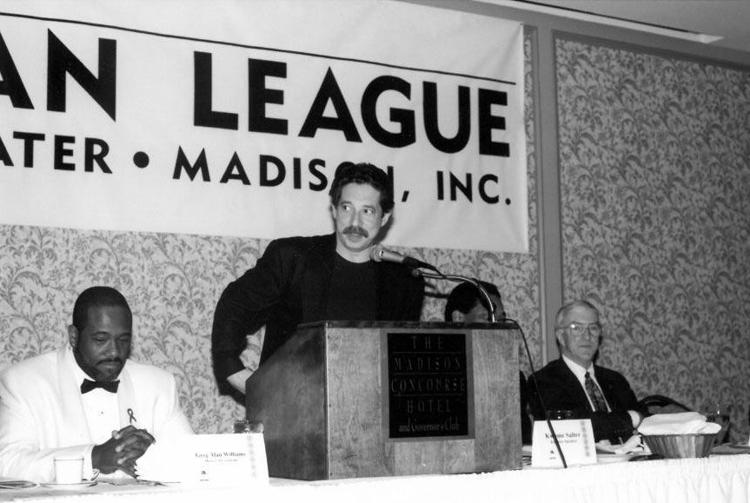 And Department of Human Services director Lynn Green pointed to three contracts with the League worth a total of $303,000 this year that, among other things, provide programming to train Food Share recipients and single fathers for gainful employment.
"They really have the trust and respect, especially of populations of communities of color," Green said of the League.
Many partnerships
Among the beneficiaries of the relationships the League has formed with local employers is Devvin Thomas.
The 34-year-old, formerly incarcerated Madisonian went through the League's construction trades academy in 2012 and said all three jobs he's held since then have come through League job fairs. Today, he's a food production line leader with the Madison School District, preparing meals for elementary school students.
While focused on the trades, the program provided him with the kinds of soft skills applicable to any job, such as interviewing techniques and resume writing.
He said he's not a big talker and the program "helped me be able to talk to people."
"I'd recommend that training to everybody," he said, even if they don't ultimately want to work in the trades: "It will definitely work."
Victoria Harris was in her fourth week of a training program offered by the Urban League and Exact Sciences, the booming Madison cancer-detection company.
Harris detailed a long work history in teaching and customer relations, and didn't have any specific barriers to employment, such as a criminal conviction.
She joined the program not so much for the soft job skills but for a shot at steady career advancement with a growing company.
"I like Exact Sciences ... because for me personally there's a lot of upward mobility," she said. "I'm a leader. I'm just trying to find a job where I can use my knowledge and experience and motivation."
Exact corporate affairs manager Scott Larrivee said Harris' class of 12 students is the second to go through program. After the first class, he said, job offers were extended to seven of eight members.
If Harris lands a job with the company and is able to move up the ranks later, it will dovetail with a goal Anthony said the League still needs to work on: getting more people of color moving up in their careers and into corporate boardrooms.
Pre-job training
The basic arc of the League's training regimen, regardless of which company it's working with, is about the same. The League provides a weeks-long course in getting prospective employees "work-ready" by teaching them how to dress professionally, manage conflicts, be on time and master other soft skills. Many of the people the League works with have been out of the workforce, previously incarcerated or have other barriers to employment.
Then League partners such as CUNA Mutual step in to teach employees job- and company-specific skills.
Anthony said that when he began at the League three years ago, he set a goal of 1,500 people placed in jobs by 2020.
"Since I've been here, we're approaching 900 job placements," he said.
Also since he's arrived, the League has started offering training on weekends and at night so participants can keep their existing jobs while training for ones that offer higher salaries and more opportunity for advancement.
This spring, the League is expecting to open a permanent job-training site in the former Griff's restaurant across from Elver Park on the city's Southwest Side.
Schools, housing
The League has made inroads in areas besides job-training and placement, with public schools and housing among its other areas of focus.
Moe, of the United Way, pointed to the Schools of Hope tutoring programs at the elementary and middle school levels beginning in 1998 and 2000, respectively. The middle school program grew out of a former League program.
"Since its inception, this partnership has engaged community members in tutoring tens of thousands of youth in Madison, Middleton, Oregon and Sun Prairie," she said.
Madison School District Superintendent Jennifer Cheatham said the League "has been a significant presence and support for students in Madison for many years," providing tutors in nine Madison middle schools and after-school programs through Madison School and Community Recreation.
He said the League came to WHEDA with the idea to use federal low-income housing tax credits to buy and renovate existing homes to create affordable, long-term housing. The League partners with a developer that buys and renovates the properties — mainly single-family homes — while the League finds families to live in them and counsels them on financial management.
After 15 years, the families are given the opportunity to buy the properties.
"Some thought it was radical," Winston said. "It has actually done a phenomenal job."
The point is not just to house underprivileged families in homes, but to build generational wealth. With a mortgage, for instance, families can borrow money to send their children to college, Winston said, and there are multiple other long-term benefits for children who grow up in stable housing their parents own.
The League's program has housed 31 families over the years. Winston called it a "small but great program. I'd love to see more of it in Madison."
'Doing it together'
Since that initial rejection 55 years ago, the United Way has funneled more than $9.5 million to the League since it became an "agency partner" in 1977, Moe said.
Also different today, she said, "is that so many civic and business leaders are really owning where we've been."
"There is still a lot of work to do, but we're doing it together," she said.
Anthony lauds that attitude and calls the partnerships the League enjoys with local industry, funders and public institutions "our secret sauce to success."
That success has been recognized since Anthony became the League's head in 2015.
"I think we're doing OK," Anthony said.
[Editor's note: This story has been updated to correct multiple references to CUNA Mutual.]