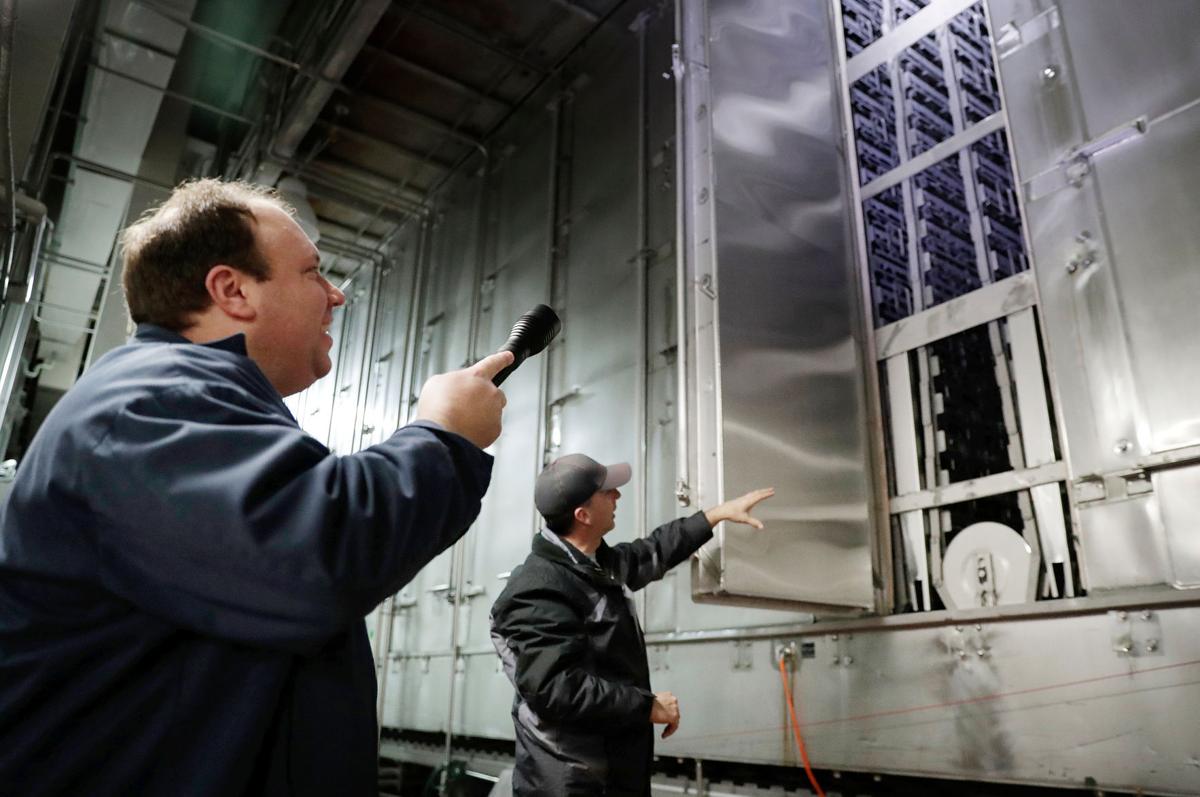 Mixers and scales perch on racks, shined up and tagged with numbers to identify them for sale.
A huge smokehouse that cooked 16,000 logs of meat at a time stands proudly on display.
Circular blades, 2 feet in diameter, that sliced processed ham and turkey are mounted in wooden frames, like photos.
Miles of stainless steel equipment that used to grind, mix, cook, slice and package hot dogs, lunch meat and deli meats at Madison's Oscar Mayer plant are clean, organized, cataloged and ready to be sold to the highest bidder at an auction that will begin on-site and online on Wednesday.
Over the next three days, 2,082 items — from grinders and stuffers to printing and packaging machines to boiler and refrigeration units — will be up for sale by the new owners of the property, Reich Brothers Holdings and Rabin Worldwide.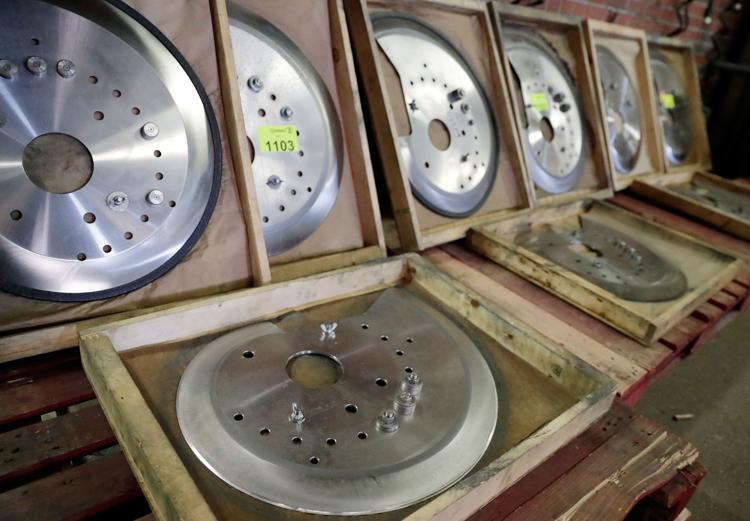 The day before the big event, there was a bustle of activity and a sense of curious anticipation as visitors wandered through the cavernous production areas to inspect the merchandise.
Even executives of other big meat processing companies admitted they were impressed by the facilities at 910 Mayer Ave. that housed one of Oscar Mayer's main production plants since 1919 and the company's headquarters until 2016.
"The building is unbelievable. It's a landmark," said Roger Buddig, owner and operations officer of family-owned Carl Buddig & Co., of Homewood, Illinois. "I'm sorry to see a facility like this go vacant."
Noting the vast size of the plant and offices, which cover 1.7 million square feet on the 72-acre site, Buddig quipped to auction staff, "Do you guys leave bread crumbs down when you try to find your way back?"
Buddig said he plans to bid on blenders and grinders during the auction.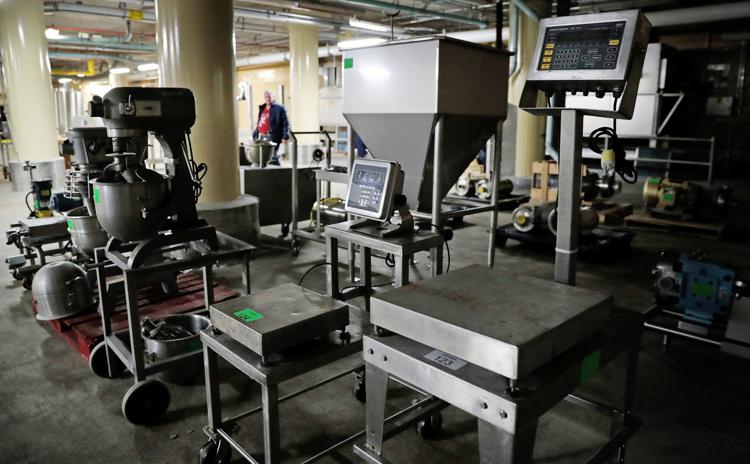 Corporate casualty
The last of Oscar Mayer's production in Madison ground to a halt in June, closed by parent company Kraft Heinz as part of a corporate restructuring that followed the merger of Kraft Foods Group and H.J. Heinz Co. in 2015.
Reich and Rabin — both family-owned companies that buy shuttered factories and sell the assets — purchased the property in October for an undisclosed amount.
Rabin hired a couple of longtime maintenance supervisors at the plant, Luke Thur and Josh Conners, to keep things going while the new owners redevelop the property.
Thur worked at Oscar Mayer for 10 years; Conners is a veteran of more than two decades at Oscar Mayer, the third generation in his family to make a living at the East Side factory. Conners' grandfather started working at the plant in 1954 in the hog kill department. But he was also known for his athletic skills. A gymnast, he entertained his co-workers, Conners said. "He used to walk through the locker room on his hands," said Conners. The Madison plant ended hog slaughtering in 1978.
Conners took a job at Oscar Mayer in 1995. He said there were about 3,500 employees in the plant at the time and a few thousand more in the corporate offices.
So it was not just layout and logistics that Thur and Conners recalled, as they led a reporter and photographer through the rooms that once were alive with the whirring and humming of machines, and the voices of so many colleagues.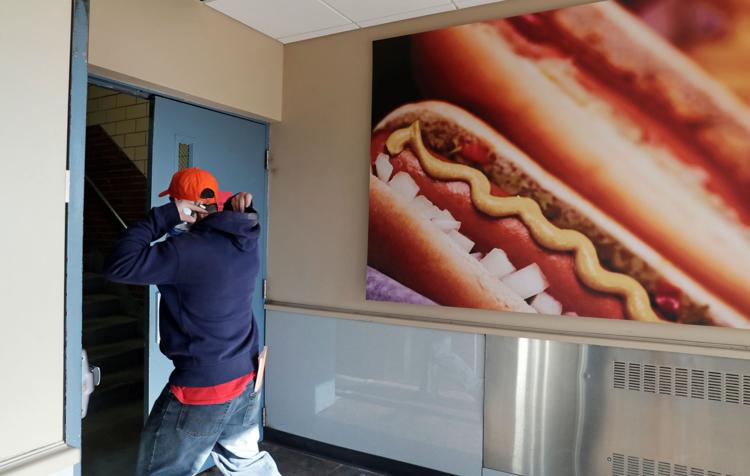 You have free articles remaining.
A big room that's now the staging area for carts laden with test mixers, metal detectors and label machines was the receiving cooler, Thur said, where raw meat was stashed before it was processed, and where coolers were housed to chill the entire plant.
Other rooms display vats where the meats were mixed into a batter then stuffed into casings or shaped in molds.
"I can still see all the machines running," said Thur. "I even see some of the faces that used to run them. You remember all the faces that have come and gone."
A long smokehouse stands intact on the plant's ground floor, where logs of processed meat were cradled in wire carriers and rumbled up and down rows and rows of racks, cooking three times and cooling three times before traveling up to the fifth floor — an eight-hour process. There could be $100,000 worth of meat in the smokehouse at any time, Conners said.
And if the logs shrank too much and fell out of their carriers, "It would create a big jam with broken-up meat logs," said Thur. "We'd physically have to go in there, and have guys pull out all this broken meat — it was terrible. And you're under a time crunch, so if you don't get the meat through the cook-and-chill process in a certain amount of time, you lose the whole batch."
Up to one-third of the equipment at Madison's Oscar Mayer plant already had been shuttled to other Kraft Heinz factories before the property was sold, Conners said — some to Columbia, Missouri, where hot dog production was moved, some to Davenport, Iowa, where some of the meat slicing lines went. Kraft Heinz has not commented publicly on where it sent the Madison production.
A few machines that involved a proprietary process and were too old to move had to be destroyed, Conners said.
Some visitors on Tuesday wound up in the cafeteria, still decorated with a huge poster of hot dogs slathered with a variety of condiments. The cafeteria had been a place of community for plant workers. "You'd see people from hot dogs, sliced meats — they'd get together and talk sports or play cards," Conners said.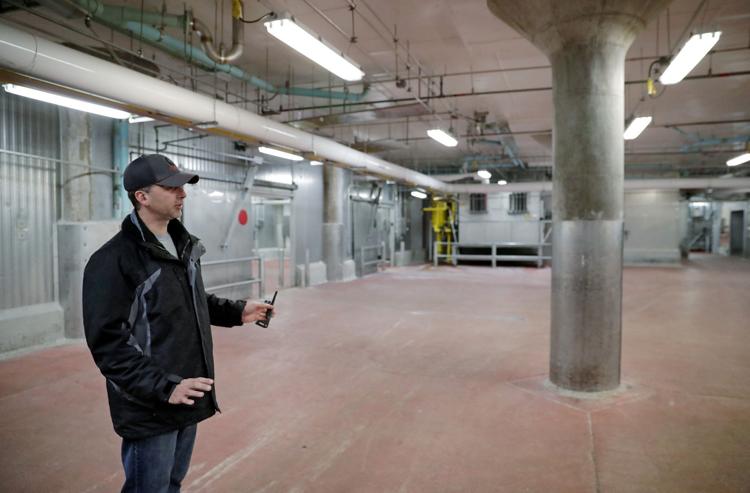 'Party is over'
Other than the hot dog poster and a mural running the length of a skywalk that depicts scenes of happy people eating Kraft and Oscar Mayer foods, few vestiges of the Oscar Mayer brand remain and none are for sale at the auction.
Up in the locker rooms, though, a handful of comments scrawled on locker doors express the anger and frustration of those who lost their jobs. "Party is over," said one note.
As many as 400 people had registered to attend the auction by midday Tuesday, either in person or online. Hazel Tria, who heads Rabin's auction operations, said she expects at least 500 bidders over the course of the three-day sale, from all over the world.
Jeff Olson, of Hallman Lindsay Paints in Sun Prairie, was among those getting an advance look, with the thought of scoring material handling or storage equipment. Olson said he grew up near the Oscar Mayer plant and knew a lot of people who worked there.
"It's very strange" to see the plant being sold piece by piece, he said, but added, "There are a lot of nice things we could use."
Thur said most of the equipment up for auction is "in really good shape. It's primarily stainless steel and it was cleaned every day," he said. None of the office furnishings are included in the sale.
Thur, who said a Reich executive was in touch with him as long as nine months before the plant closed, said the new owners want to sell as much as they can "then gut the rest."
Reich co-CEO Adam Reich has estimated the property will cost up to $20 million to redevelop. Rabin's chief operating officer, Shira Weissman, said, in an interview in November, she expects multiple tenants to occupy the property eventually — some, as soon as summer 2018.
Thur said he plans to stick around as long as he's needed.
"We're here with the whole team to make it great again," he said.
Oscar Mayer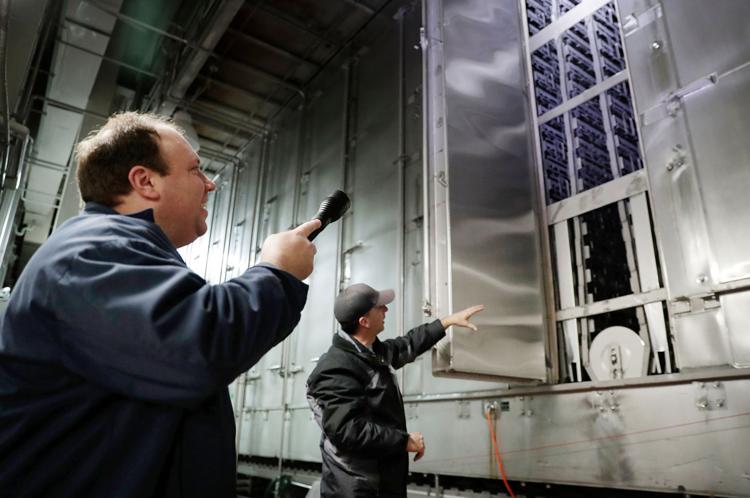 Oscar Mayer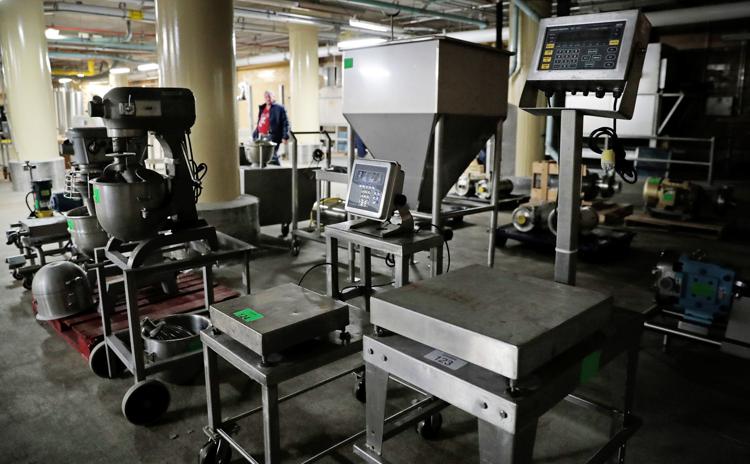 Oscar Mayer, preparing for auction, 2017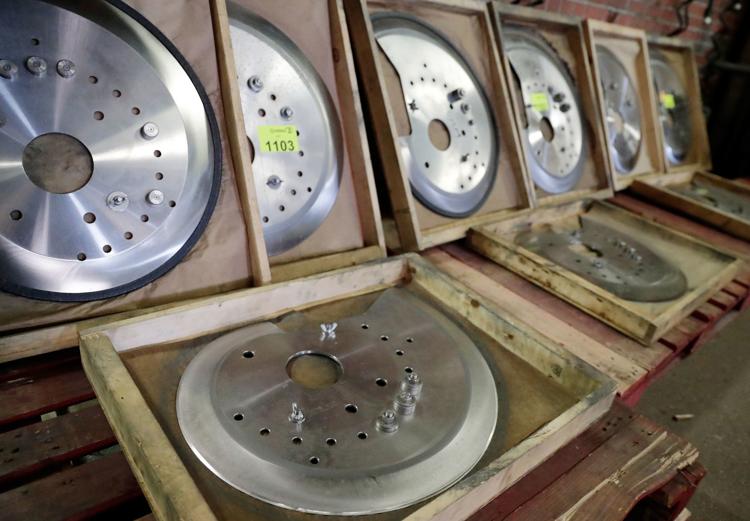 Oscar Mayer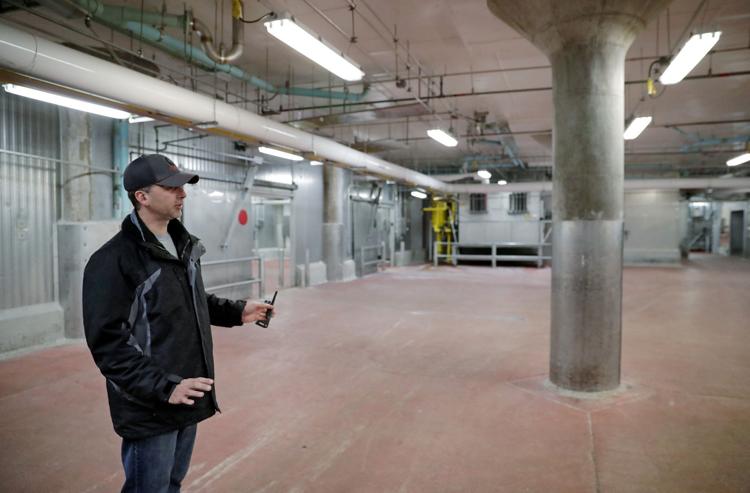 Oscar Mayer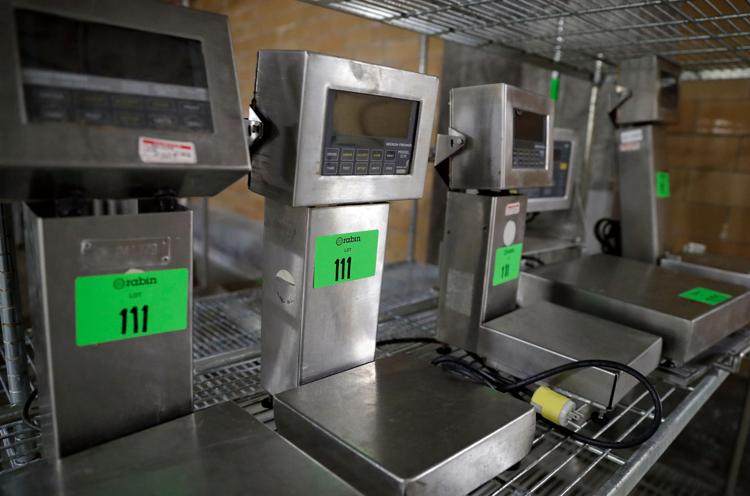 Oscar Mayer, preparing for auction, 2017
Oscar Mayer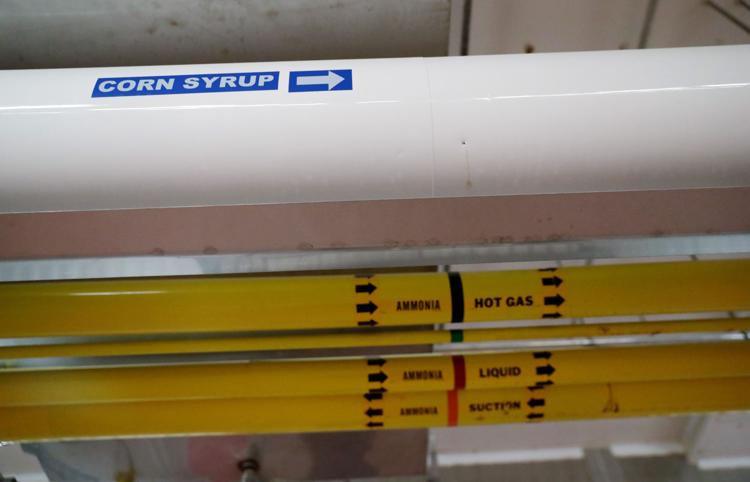 Oscar Mayer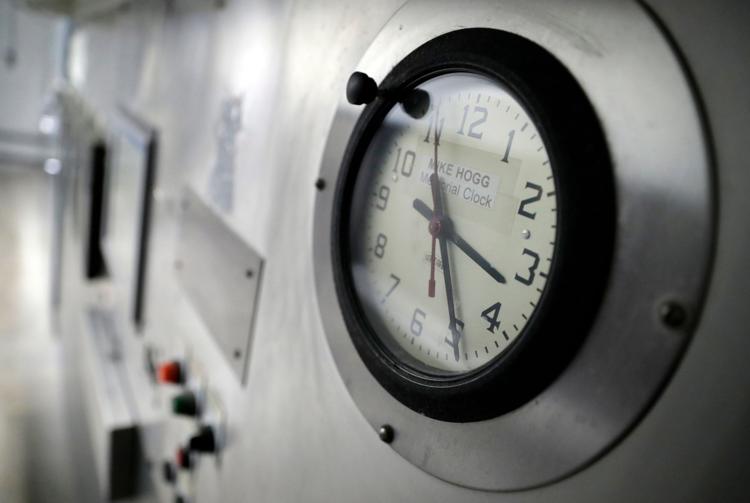 Oscar Mayer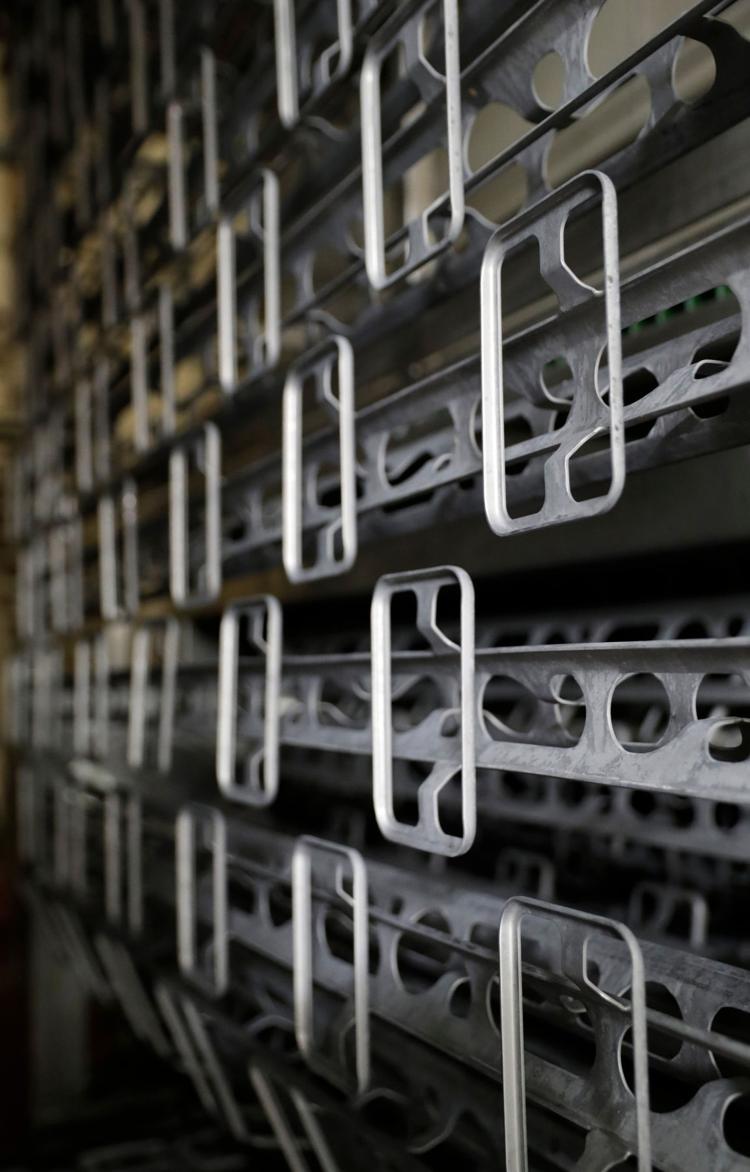 Oscar Mayer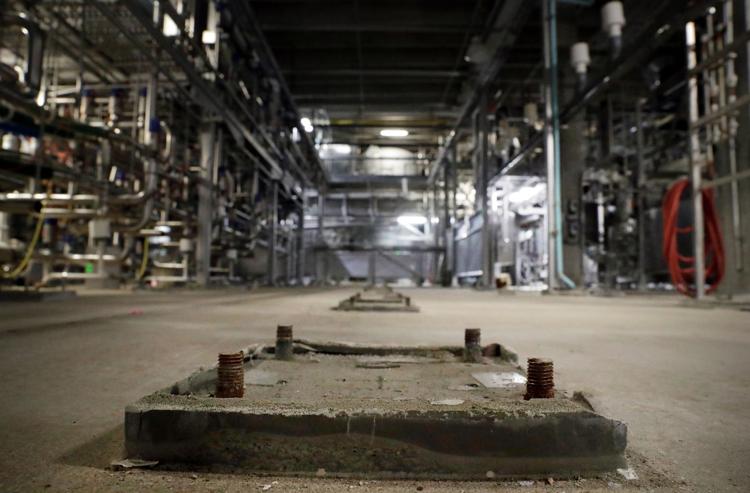 Oscar Mayer
Oscar Mayer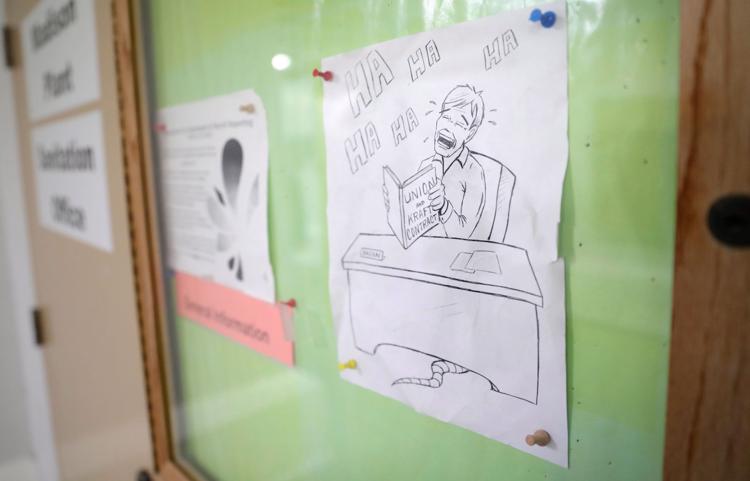 Oscar Mayer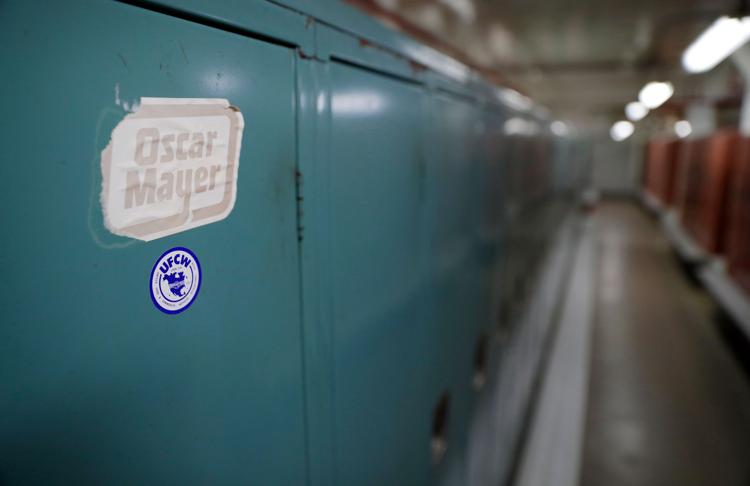 Oscar Mayer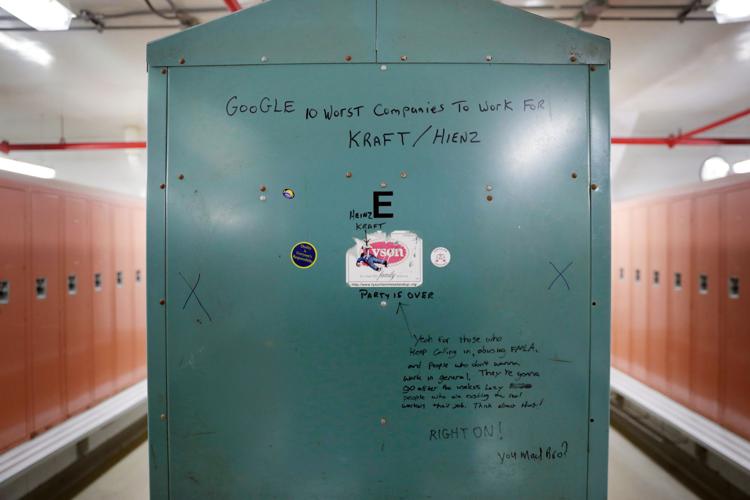 Oscar Mayer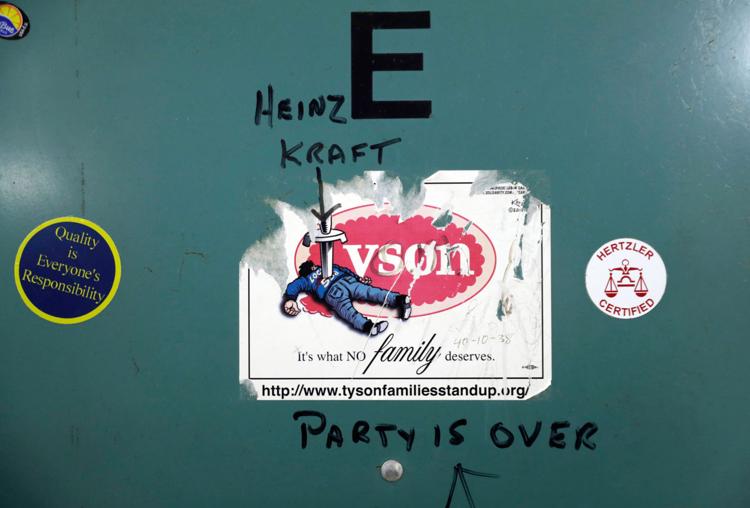 Oscar Mayer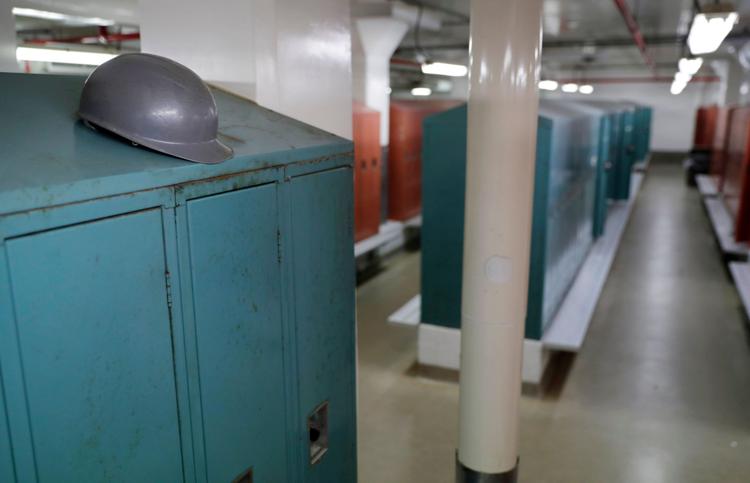 Oscar Mayer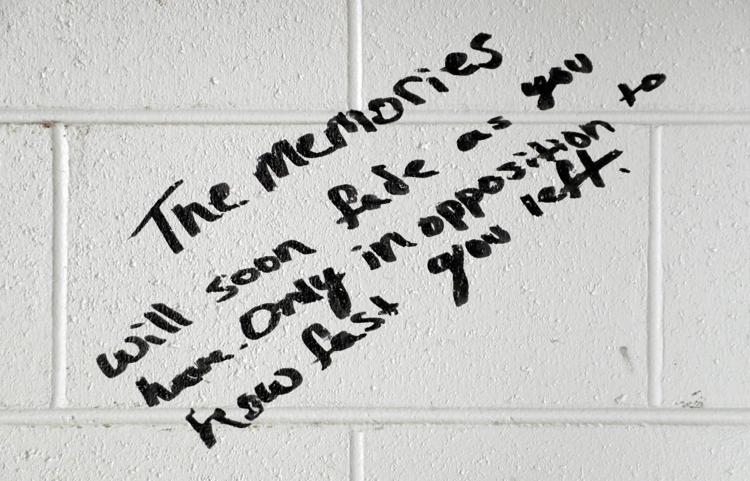 Oscar Mayer, preparing for auction, 2017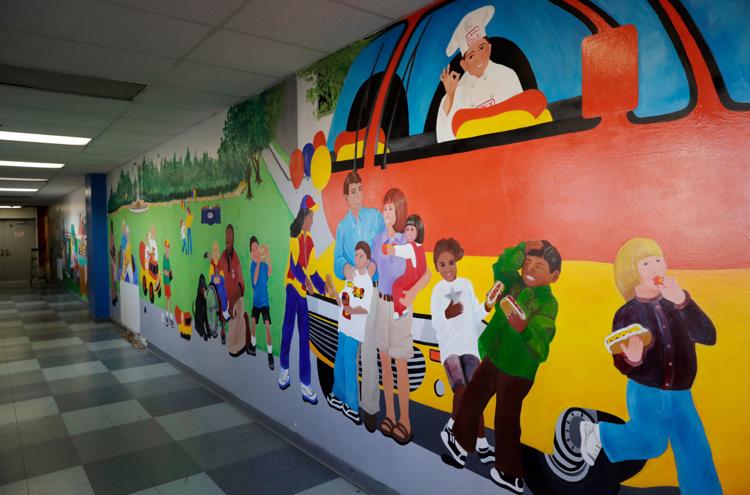 Oscar Mayer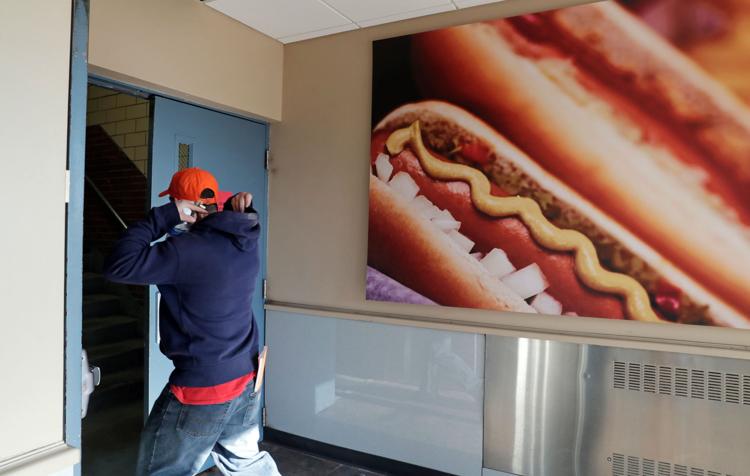 Oscar Mayer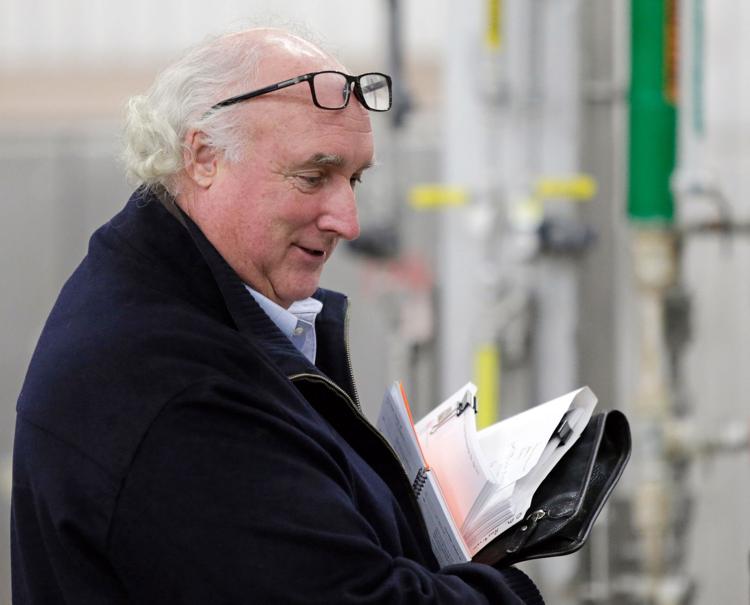 Oscar Mayer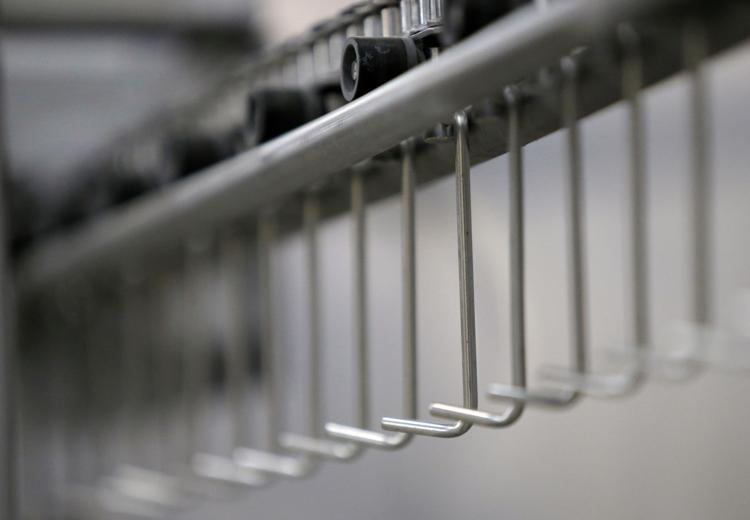 Oscar Mayer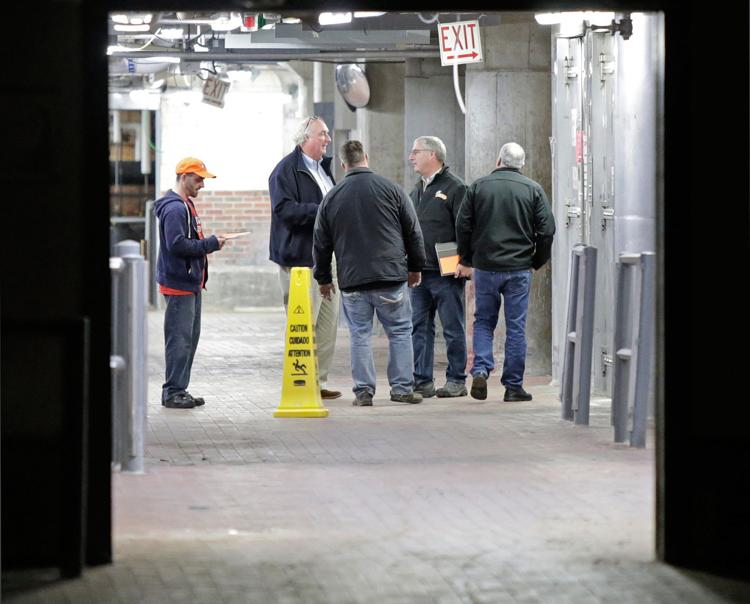 Oscar Mayer