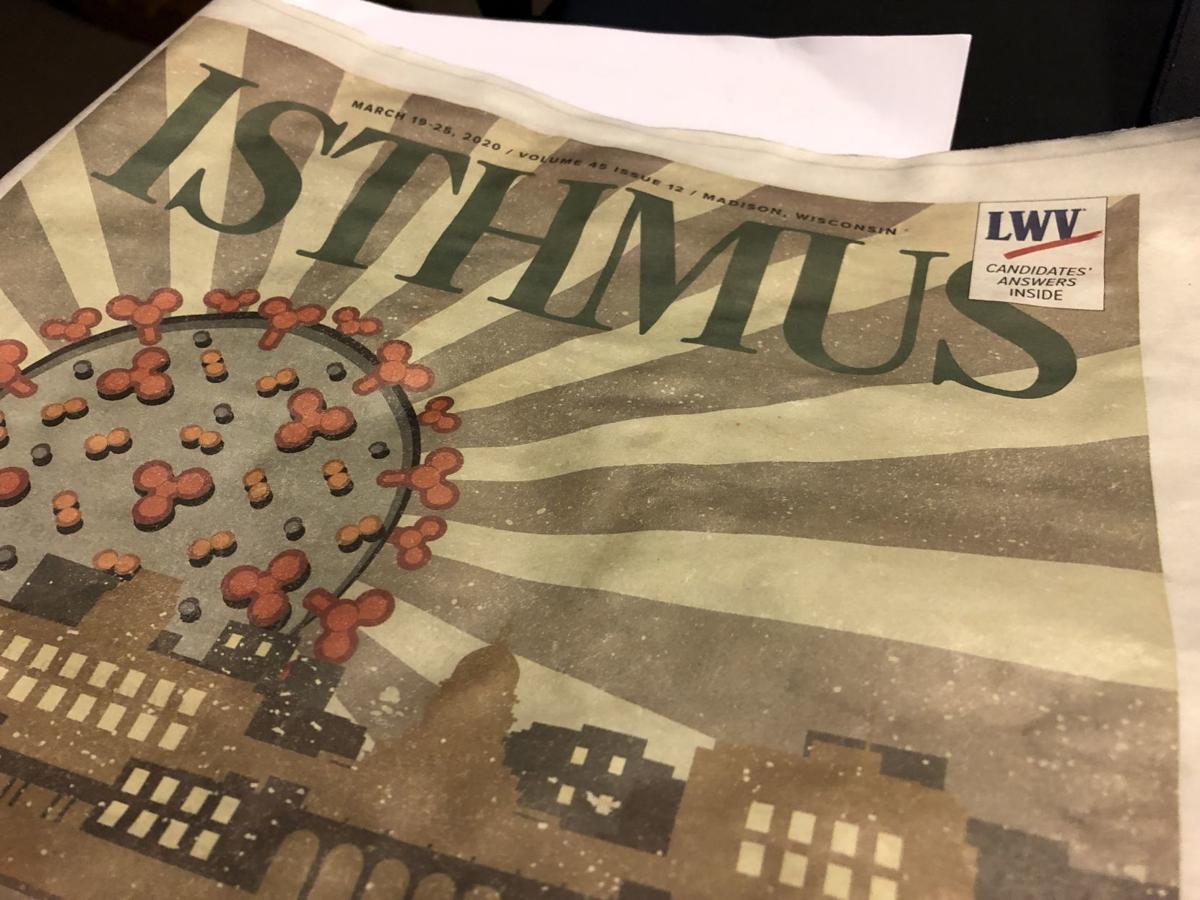 Madison's 44-year-old alt-weekly newspaper announced Thursday that it will "go dark" amid the ongoing COVID-19 coronavirus outbreak that has shuttered stores, schools and the arts and brought much of daily life in the city to a near halt.
Publisher and co-owner Jeff Haupt said that as local shows and other events were canceled, so was much of the advertising that appeared in his paper to promote them. The result was a 95% drop in ad revenues in the space of a week for a free publication that costs about $45,000 a week to get on the racks, he said.
Isthmus, published in print on Thursdays, has been known for its coverage of Madison arts and culture, and food and drink reviews, "and when it all goes away at once, we are left without options," the paper said on its website.
The paper's closing will result in the loss of about 20 full-time staff, Haupt said, none of whom the newspaper can afford to provide with severance.
Haupt said the paper's finances, if not spectacular, were stable until the corononavirus hit.
"We were profitable," he said. "We were fine until this."
Several other alt-weeklies across the country are taking similar hits in the last roughly one week since the COVID-19 pandemic emerged. News & Review newspapers announced earlier this week it would stop publishing all three of its papers in Reno, Sacramento and Chico, with 60 full-time staff and 40 drivers across the locations being laid off.
Haupt said he considered taking out loans to tide the paper over, but government-backed small business loans can require business owners to put up personal property, such as their homes, for collateral. In the end, he determined that the debt needed to keep the paper afloat would be "to levels that we would have never dug out from."
Isthmus was founded in 1976 by Vincent P. O'Hern and Fred Milverstedt and purchased in 2014 by Madison-based Red Card Media, made up of owners Haupt, Craig Bartlett and Mark Tauscher.
Like newspapers generally — but alt-weeklies in particular — Isthmus has been hit hard by the move in classified advertising to the internet. In recent years, it has come to rely on events such as beer and wine fests and the long-running Paddle & Portage race for about a quarter of the company's revenue, Haupt said.
Haupt said that while print publication will end for now, the newspaper's website will be updated in the coming weeks with a few stories that were already in the works.