Downtown Madison's bustling tech hub at 316 W. Washington Ave. soon will feature a hard-to-miss, statement-making lighted mural running the entire height of the 10-story building.
Scaffolding has been erected in front of the 316 Building, owned by Hovde Properties, the past two weeks as workers from Artemis Fine Art Services of Dallas install the 123-foot by 15-foot mural meant to evoke a waterfall. The artwork was created by Jonathan Brown and his team of a dozen artists from Modern Mosaics of Houston.
Brown has been in Madison since Monday, overseeing the final stages of the installation. Wednesday afternoon's dreary, rainy weather didn't hamper Brown's spirits as he enthusiastically watched sections of his permanent wall mural being placed on the building, one of the largest exterior projects ever completed by his firm.
"The hope is this mural will give the building some punch," Brown said. "Madison is on the map."
The mural will be revealed during the New Places, New Faces Downtown networking event from 5-7 p.m. on Nov. 10, hosted by Hovde Properties and presented by Downtown Madison Inc.
The installation should be completed by Friday, Brown said. It will take another week to program the intricate lighting fixtures both on the building and in the sidewalk leading up to the front door.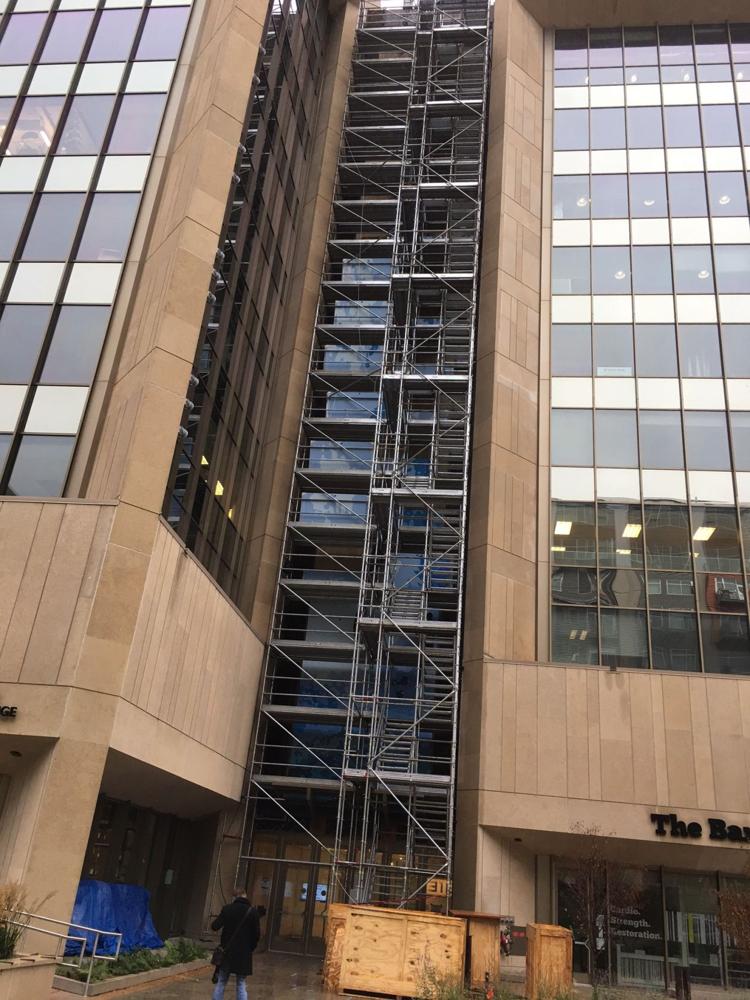 The mural runs from the top to the bottom of the building in the gap that separates the structure's two towers facing West Washington Avenue. Nearly 500 blue and white LED lights are programmed to create the illusion of water in motion.
The illusory water then falls onto a "splash pond" awning made of glass and steel that opens onto the building's plaza and into an actual water fountain that will be installed in the summer. The mural's cost was not disclosed.
The waterfall concept for the mural was suggested by Eric Hovde of Hovde Properties, Brown said. The mural itself is made of durable outdoor materials, which should withstand years of seasonal punishment, he said.
Eleven businesses, including six from Madison, and more than two dozen people were involved with the project.
The project has encountered some hurdles. Brown said he and his team have been working with the city on assorted issues ranging from the brightness of the mural's lights to hours the mural can operate. The mural is supposed to be shut off by 10 p.m. so it won't disturb nearby residential apartments.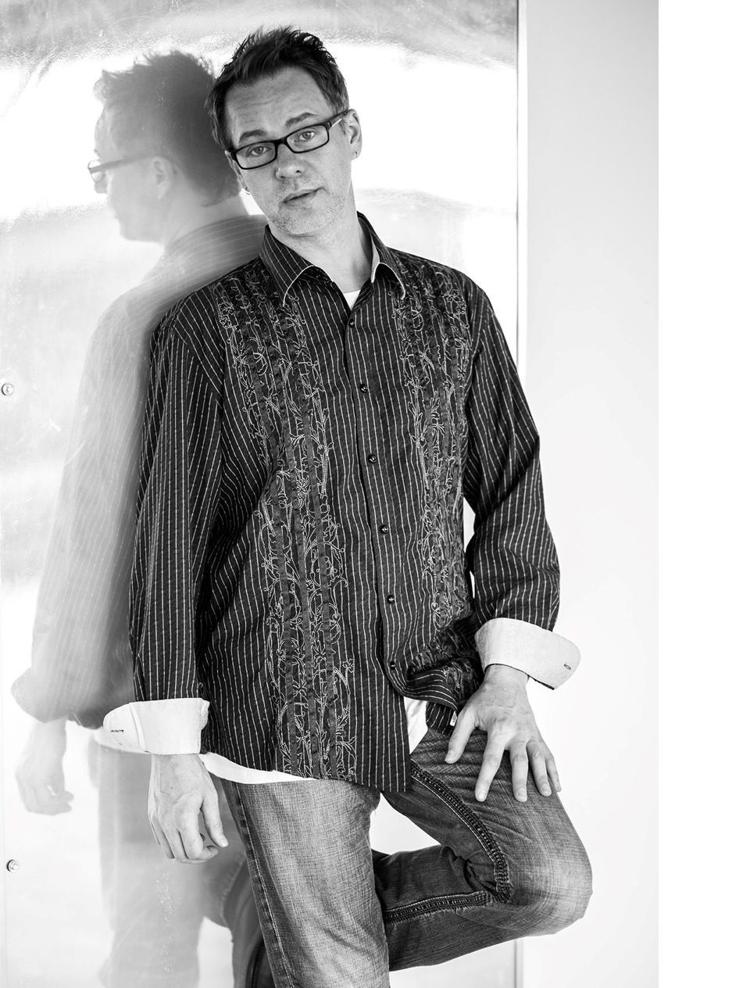 Brown has been working on the project for about 15 months and has learned much about Madison and its booming technology sector in that time.
"I really can see Madison becoming a big name in the coming years," he said. "With firms like Epic nearby, Madison reminds me of what Seattle was like about 15 years ago. Where Madison is today, I can see it really coming up like Seattle did."
He said he was hopeful Madison residents enjoy the finished project.
"I really wanted to give the city a running waterfall," he said. "With what's happening here with the tech industry, I think this (mural) speaks to it."