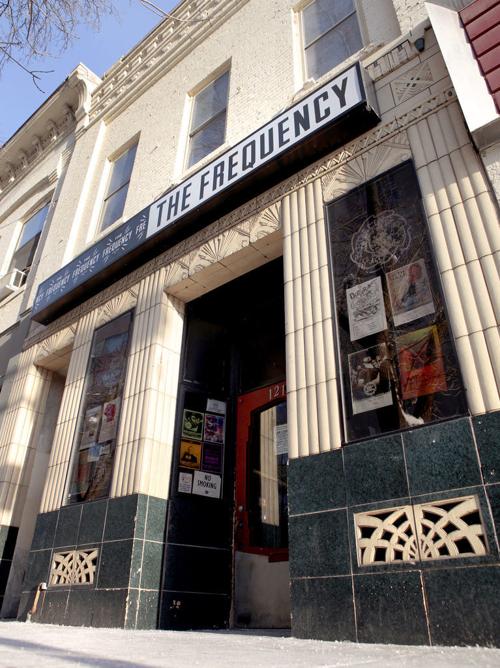 The Frequency, a Downtown music venue, is closing its doors after 10 years on the Madison entertainment scene.
The venue at 121 W. Main St. is shutting down on June 30. All shows up until that date are scheduled to happen, but future booking has been suspended, according to a post on The Frequency's Facebook page Monday.
"As the local entertainment scene has changed in Madison, The Frequency has worked to keep up with every twist and turn along the way," the Facebook post said. "Increased costs and low revenue has put us in a position where we need to take some time off to re-evaluate the business as a whole."
Owner Darwin Sampson said it was a purely economic decision to close, adding that a lot of his clientele don't live in or frequent Downtown. Sampson said he's considering opening a new venue on the North or East Side that may cater better to those he's trying to serve.
The 126-person capacity Frequency plans to hold send-off shows on June 8 and June 9 featuring several bands, such as Dead Rider, the Skintones and The Beer Nuts.
"From providing a home to Clyde Stubblefield, hosting punk stalwarts like The Dwarves, and being a launching pad for artists like The Lumineers and Macklemore, The Frequency has been an important part of the music scene," the post said.
Aside from concerts, The Frequency has hosted a variety of entertainment events throughout its decade-long existence, including the Mad Cabaret variety show and the table hockey Great Lakes Invitational tournament. Sampson is ranked ninth best in the country at table hockey, according to the United States Table Hockey Association.
Sampson, originally from Fond du Lac, had a range of experience in the music industry before opening the venue, including booking national acts at The Annex on Regent Street.
"The very first grand opening night — seeing all those smiling faces — that's when it kind of hit me: Everything is pretty much worth it," Sampson said in a 2008 story from The Capital Times.
Before it was The Frequency, 121 W. Main St. entertained guests as Adair's Lounge, the Slipper Club and the Rainbow Room. The space was also Moroccan restaurant Marrakesh Cafe in the 1990s.
"It's been an amazing 10 years, and I look forward to assisting the Madison music community in any way I can," Sampson said. "Just because I'm done at this one location, doesn't mean I'm done supporting Madison music."
The business news you need
With a weekly newsletter looking back at local history.