A Madison food tour company has broadened its base by purchasing a similar, local business.
Madison Eats Food Tours, owned by Otehlia Cassidy, purchased Capital City Food Tours in June. The purchase price was not disclosed.
"I know that there are opportunities here in Madison to grow what we're doing and I want to be the one to grow that opportunity," Cassidy said.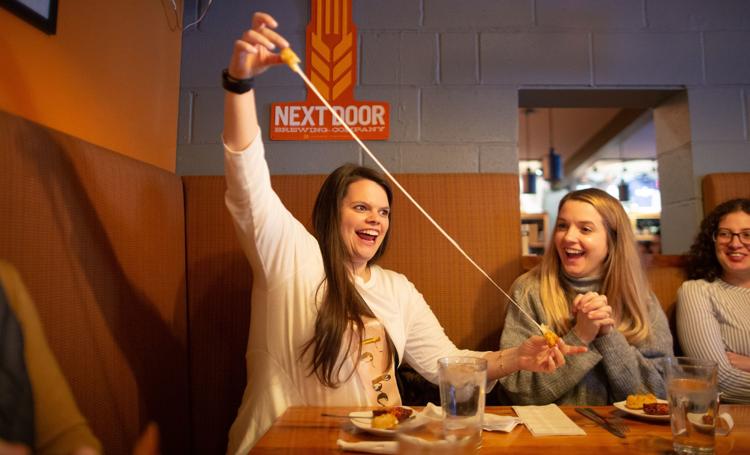 Since the acquisition, Madison Eats now offers two food tours previously run by Capital City — the Around the Square tour on weekends and the Stroll Down State Street experience by private booking.
"(Previously,) I did not offer any tours Downtown on the weekend," she said.
Madison Eats already ran public tours in the Atwood and Williamson street areas and a Downtown weekday lunch. The company has launched the Taste of the Farmers' Market tour on Wednesdays in partnership with the Dane County Farmers' Market.
Cassidy, who's lived in Madison for 20 years, started her business in 2012 and currently employs five people in addition to a couple independent contractors.
"I feel really inspired by and connected to the community we have here," she said. "There is a lot of diversity in Madison's food community. Our tours offer a way to learn from each other and break down barriers between people. They bring everyone together around a common goal: To eat. I feel like what I offer is something really special."
Cassidy said she started her business on a part-time basis when her children were young, but took the leap about four years ago to make it full-time. "It's been growing every year," she said, adding that in 2018 she sold more than 2,000 food tour tickets and pumped about $41,000 back into the Madison community in food costs to local restaurants, food artisans and markets.
She purchased Capital City Food Tours after learning that its owner was looking for a change.
"I'm just excited for the opportunity to continue to grow," Cassidy said, adding that Capital City eventually will fully merge into Madison Eats.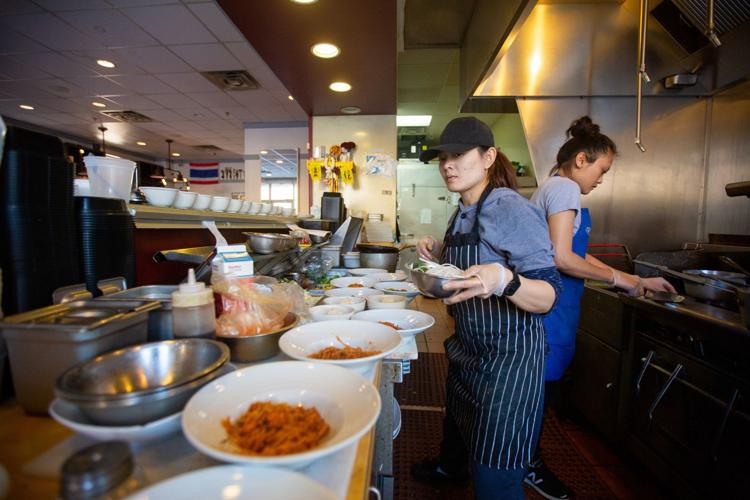 "I know that the food tourism industry is really growing," Cassidy said. "It's something people seek out now when they travel."
Rob Gard, director of PR and communications at Destination Madison, formerly called the Greater Madison Convention and Visitors Bureau, said food — and the experiences that evolve around it — continues to be a strong driver for tourism in the area.
"Food tourism is and has been a top trend of the last few years," Gard said. "The number one area where tourists and visitors spend money in Madison and Dane County is on food," he said, adding food tours really up the city's "cool factor."
"These types of tours certainly have a home for the foreseeable future," he said.
Tourists love sharing what they eat on social media, he said.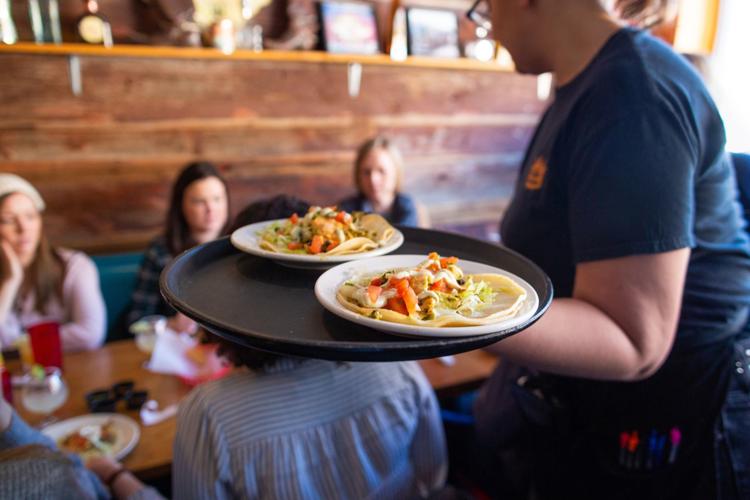 Taking a food tour makes dining out not just about the food, "but about the community and the city as well," he said. "You're not just taking pictures of the food, but you're telling the story behind it."
Erica Fox Gehrig, the owner of Madison Food Explorers, a second food tour company in Madison, agrees that food tourism is on the rise, "especially in a foodie town like ours."
Gehrig purchased the company in 2015, about five years after it started, and offers a more limited weekend schedule because she and her husband both work during the week. However, their Lake-to-Lake tour, which starts at Monona Terrace and ends at the Union Terrace, in addition to their monthly happy hour tour, remain popular, she said.
"It just shows off everything Downtown that you need to see," she said of the twice-monthly Lake-to-Lake tour.
Gehrig said what sets her tours apart is the history and architecture background she provides during her events.
"We are not just walking around going to restaurants, but giving an in-depth tour of Madison and its history," she said.