It can be hard for shoppers to know what kind of work culture or business practices they are supporting when buying products or services, but several Madison businesses became Certified B Corps to let consumers know they are dedicated to meeting high standards.
Businesses looking to prove that they live up to these social practices can apply to become Certified B Corps — short for benefit corporations — through a rigorous process in which the global nonprofit B Lab vets whether businesses' practices have positive impacts on workers, customers, community and the environment.
More than 3,000 companies around the world have been certified with their scores available for anyone to see on bcorporation.net as a way to increase business transparency.
Many Certified B Corps are small businesses — such as those in Madison — but some are already household names, including Ben & Jerry's, Patagonia and New Belgium Brewing.
B Corp certification isn't particularly well known among consumers yet, said Neeraj Arora, executive director of the Nielsen Center for Marketing Research at UW-Madison, but he thinks awareness of the certification and its meaning will grow.
"I think a sizable segment of consumers cares a ton about climate change, sustainability and ethical consumption," Arora said. "This is particularly true of the younger generation."
Artisan Dental, founded in 2014 in Madison, earned Certified B Corp status in 2017. Scott Andersen, director of stakeholder stewardship, said the stringent requirements help prove that Artisan Dental is upholding its mission to "optimize the health and happiness" of its customers, workers and the greater community.
"It's a clear way to differentiate one's organization for customers, to build a greater sense of trust with customers because they understand what your larger intentions are," Andersen said.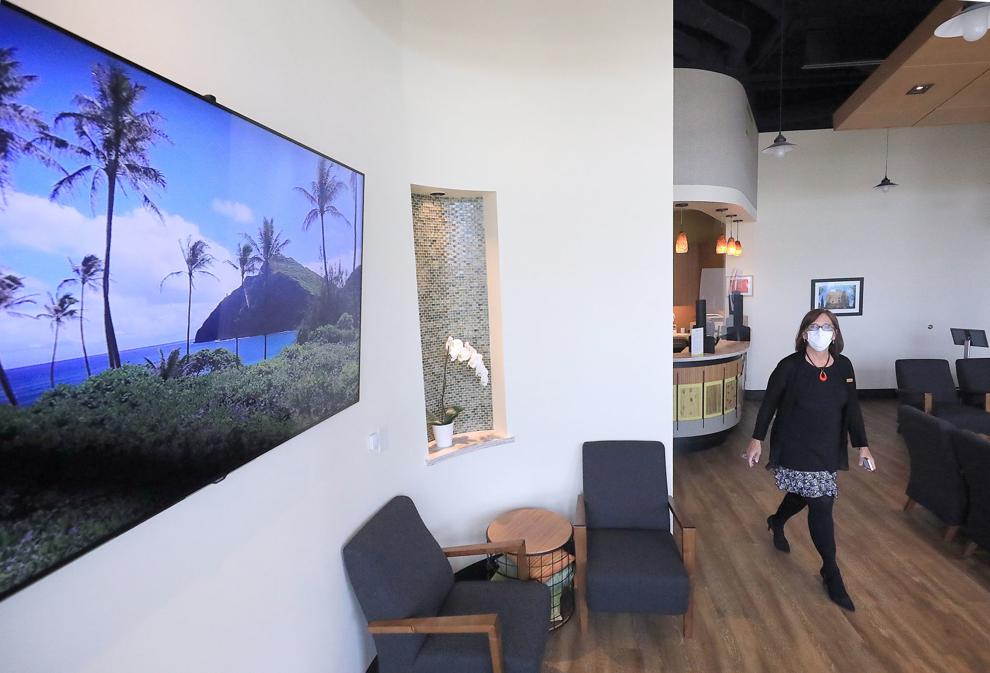 Some of Artisan Dental's programs that contributed to earning B Corp certification include running a recycling program for oral products, funding professional development for employees and donating 1% of gross revenue to local nonprofits. Artisan Dental is also on track to becoming carbon-neutral, Andersen said.
Part of a movement
Though B Corp certification is one way for a business to show it's working to be socially and environmentally conscious, it is just one part of a movement of companies weighing societal impact and profits, said Jirs Meuris, an assistant professor of management and human resources at UW-Madison.
"Most of the time, these goals aren't mutually exclusive because providing better pay/benefits and being socially conscious can attract and retain employees as well as facilitate their productivity," Meuris said. "Some customers may be attracted to a brand that has these values."
Sometimes the goals of societal impact and profit are at odds though, Meuris said, such as during an economic downturn. It's in these times that economic motives can overpower social consciousness, particularly for publicly traded companies that must weigh shareholder interests.
B Corp assessments also look at companies' governing structures, rating them on the policies in place to weigh stakeholder impact in decision-making.
For profit, for good
For Envest Microfinance, becoming a Certified B Corp was almost essential, founder and CEO Jon Bishop said. The company was certified in March.
Founded in 2006, Envest helps support small business owners around the world by loaning money to microfinance institutions — businesses that then loan out that money in small amounts to business owners who might not otherwise get credit.
"Beyond the expectation, it just fits very well with what we're trying to do," Bishop said. "We're trying to use business as a force for good."
Instead of lending directly to small business owners, Envest vets microfinance lenders in countries such as Nicaragua, Panama, Kyrgyzstan and Zimbabwe. Those lenders have community ties and experience that make them more adept at selecting borrowers, Bishop said.
Money from Envest investors goes to those lenders, and the investors are able to make a return when the loans are paid back.
Envest applied for nonprofit status several years ago, Bishop said. He now considers it a good thing that Envest was denied. Without the restrictions required to maintain a nonprofit status, Envest is better able to secure the investments needed to fulfill a gaping need for small-loan credit in impoverished countries, Bishop said.
"By coming up with a model that will both provide capital to folks in developing countries who need it and providing a return to investors here in the U.S., we have a real chance of scaling to the point, to the extent that's necessary to meet global demand," Bishop said.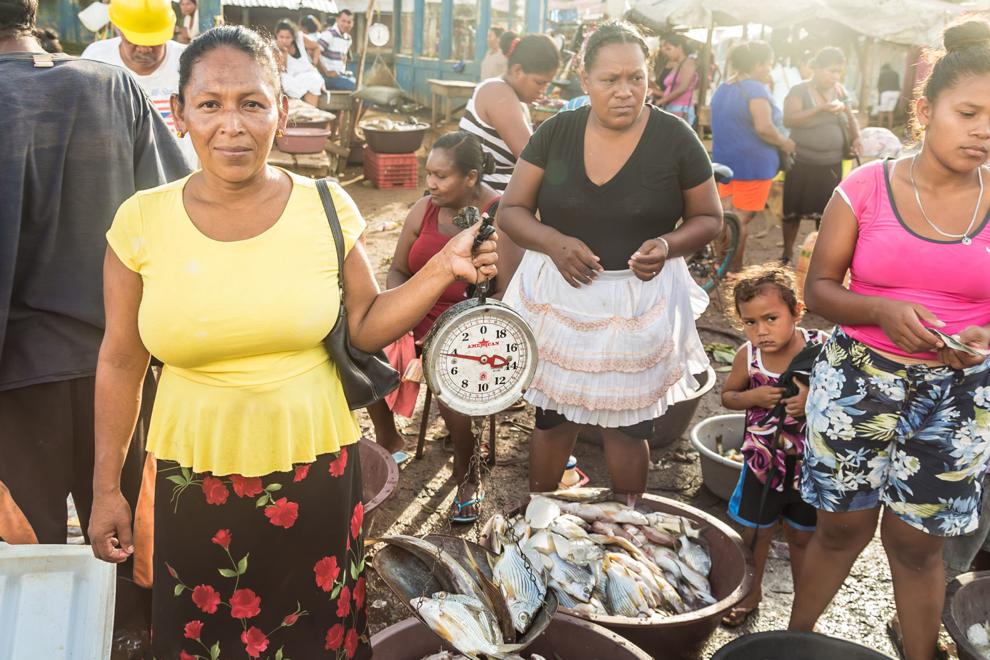 Just Coffee Co-op applied to become a Certified B Corp, earning the status in 2017, in part as a way to hold itself accountable to its goals, worker-owner Rob McClure said. Founded in 2001 to help small coffee growers in Mexico sell their beans, the coffee roaster embraced principles of benefiting others, he said
"We felt like those missions to making a better world were the reason that we existed," McClure said.
To become certified, businesses must be assessed on a wide range of criteria, including compensation and benefits for employees, diversity of employees, the environmental impact of products and services as well as company energy use, and the social and environmental impacts of the company's suppliers and distributors.
"It's quite a challenging set of criteria," McClure said.
Lofty goals
"We brought these businesses together to do all of the things that we wanted to do better," Durst said. "We were all good at different things and wanted to be able to execute better and take on more and execute big goals."
Tribe 9 sells high-quality foods — such as natural nut butters, gluten-free pastas and grain-free cookies — in grocery stores including Metcalfe's, Pick 'N Save, Willy Street Co-op and Woodman's. The company also contracts to manufacture foods for other brands and for restaurants.
Some of Tribe 9's social practices include setting diverse hiring goals, hiring from within to create an upward career path for employees and donating money, food and labor to area nonprofits. It has also taken steps to reduce its carbon footprint and set a goal to use 100% renewable electricity within five years, Durst said.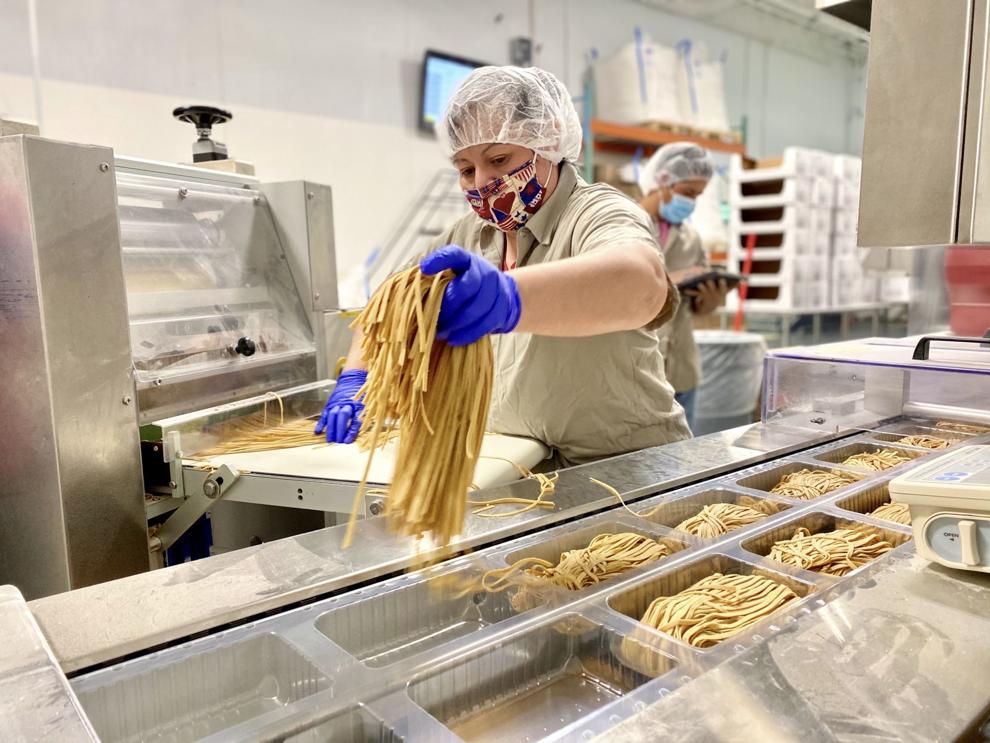 Tribe 9 doesn't want to remain stagnant with its Certified B Corp status, Durst said, and the requirements of B Corp help push the company toward loftier goals. When looking at the certification requirements and initiatives that could earn higher scores on the assessment, Tribe 9 is able to identify what steps to take next.
"It would be kind of an eye-opening moment where we would say, 'No we're not doing that, but how cool. Let's do that. Let's make that happen,'" Durst said.