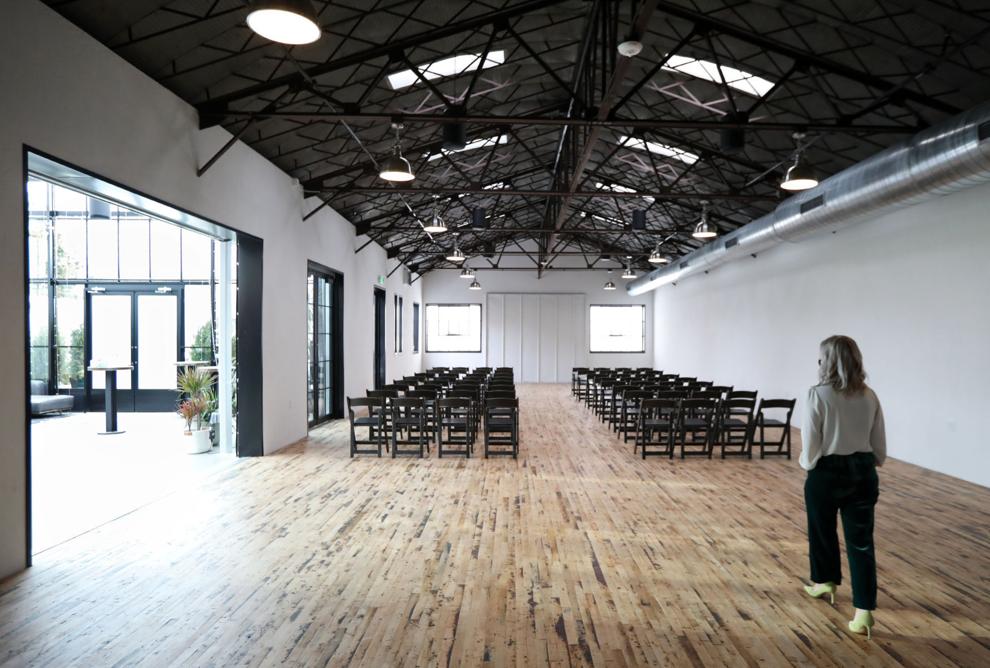 As wedding season returns, many local event venues that shut down due to COVID-19 last year face continued uncertainty about their future with some owners saying they haven't been able to access federal funding that has kept other businesses afloat.
Last week Dane County raised capacity limits on indoor events starting Wednesday. And while that has reopened the door for many wedding venues just in time for summer, some local venue owners say the damage has been done. Like many industries that thrive on in-person interactions, the recovery is expected to take time.
"The pandemic has certainly had an extremely devastating impact on our local industry," said Sarah Davidson, vice president of the Capital Area Chapter of the National Association for Catering and Events, which represents about 40 businesses in the greater Madison area. "We are the world of mass gatherings."
Ben Martinelli, who opened The Eloise near Mount Horeb with his wife, Stacey, last August, said the pandemic has had "an enormous impact" on his business.
"It pretty much shut down our business and we ended up losing 90% to 100% of the revenue that we had planned," Martinelli said. "If we have to reschedule or cancel any more events, especially in the next handful of months here, it would be pretty devastating."
Jessica Wartenweiler, co-owner of The Tinsmith, said her calendar was booked with events before the Downtown Madison venue opened last April. Wartenweiler, who purchased the former warehouse in 2018, said the Tinsmith has missed out on about $400,000 in anticipated revenue so far due to the pandemic.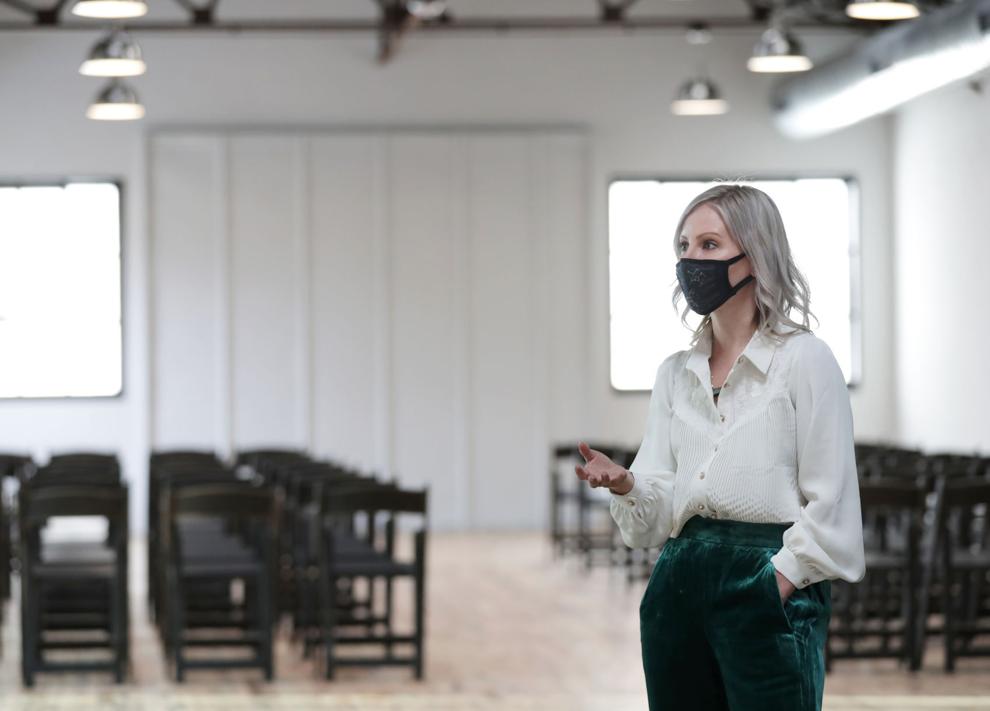 "None of that could be executed or realized because of the pandemic and the resulting gathering restrictions," Wartenweiler said.
Davidson, who owns the Madison wedding planning business HUE by Sarah Davidson, said the pandemic's impact on wedding venues also has had a ripple effect on other industries including photographers, videographers, florists, planners, caterers and entertainers.
Earlier this year, a survey by the local chapter of the National Association of Catering and Events found over half of responding Dane County venues and event-related businesses lost 75% to 100% of 2020 revenues. About 45% of respondents reported at the time that they already have or will close within eight months if no changes are made to local rules.
Looking for aid
In addition to lost revenue in 2020 and the early months of this year, Martinelli and Wartenweiler said the lack of any major federal or state funding assistance specifically for wedding venues has created another challenge. Both owners opened their businesses last year, which has made them ineligible for some grant programs.
Martinelli said he recently received some local assistance from Dane County, but it amounted to about one-third of his roughly $16,000 monthly holding costs. While grant funding has been provided to many industries across the state including restaurants and tourism, funds allocated to venues have largely benefitted those with ticket sales like theaters and concert halls.
"That is where we are falling through the cracks," Wartenweiler said. "It's been extremely frustrating to say the least."
Last month, Gov. Tony Evers announced plans to provide $420 million in small-business recovery grants using a portion of the $3.2 billion allocated to the state in the latest federal stimulus. The program has the potential to reach about 84,000 businesses with an annual gross revenue between $10,000 and $7 million. Businesses would be eligible for $5,000 through the program.
State officials are awaiting formal guidelines from the federal government — which could be available in the coming weeks — before releasing those funds but have said businesses that opened in 2020 would likely be eligible.
Martinelli said he's grateful for any amount of support but said targeted grants would be even more helpful.
"It helps for sure, but it doesn't really provide the help that we need," he said. "What I'm kind of hoping for from the state is that we can get some targeted aid to help our industry, which has really struggled through this whole thing and hasn't gotten the attention that we necessarily deserve."
Shawn Phetteplace, state manager for the Main Street Alliance, said the organization has been reaching out to state and federal officials with hopes of securing grant funding for businesses that have missed out on previous allocations, including wedding venues and businesses owned by Black, Indigenous and people of color, among others.
"The American Rescue Plan has been immensely helpful in terms of getting businesses back on their feet," Phetteplace said of the latest stimulus package. "That said, there still are some folks that — for technical reasons, for timing reasons, for industry reasons — have still fallen through the cracks."
Eased restrictions
In March, Public Health Madison and Dane County updated the county's order to allow indoor gatherings of up to 150 people. On Wednesday, restrictions are set to ease further, bumping up from 150 to 350 people to gather indoors with food and drink, and from 350 up to 500 people with no food or drink.
After months of shutdown, both The Tinsmith and The Eloise hosted their first weddings in April of this year.
"If we can get through 2021, 2022 should be a very normal year," Martinelli said. "That's what we're hoping for."
Public Health officials said the relaxed restrictions are due to Dane County's vaccination rates, which are among the highest in the state, and stabilizing daily cases. Nearly 60% of the county's residents have received at least one dose of the vaccine.
However, the new order also includes social distancing rules requiring those who are not members of the same household to maintain 6 feet of physical distance at all times.
The latest rules are part of a "cautious, and stepwise reopening" effort. Masking, distancing and staying outdoors remain key prevention tools, according to the order.
Davidson said the majority of business owners understand and support public health efforts to reduce transmission of the coronavirus, but said those measures also create challenges in the industry.
"Yes, it's great that we can move up to 350 people versus 150 people, but as long as we have to have 6 feet of social distancing, a majority of venues are capped out on what they are allowed to have in their space," Davidson said.
Madison Forward, Part 1: Region's business community pushes ahead
The pandemic had devastating consequences for many Madison-area businesses. Some didn't make it. Others found a way to limp through. The common thread in all these success stories is resilience. Here are some of their stories.