Decked out in rubber gloves and face masks, about 10 people gathered last week in a conference room in the headquarters of Saris.
They were there for orientation.
In the midst of the biggest economic slowdown in generations, they've been hired to help meet a surge in demand for in-home fitness gear and bike accessories from the Fitchburg-based company.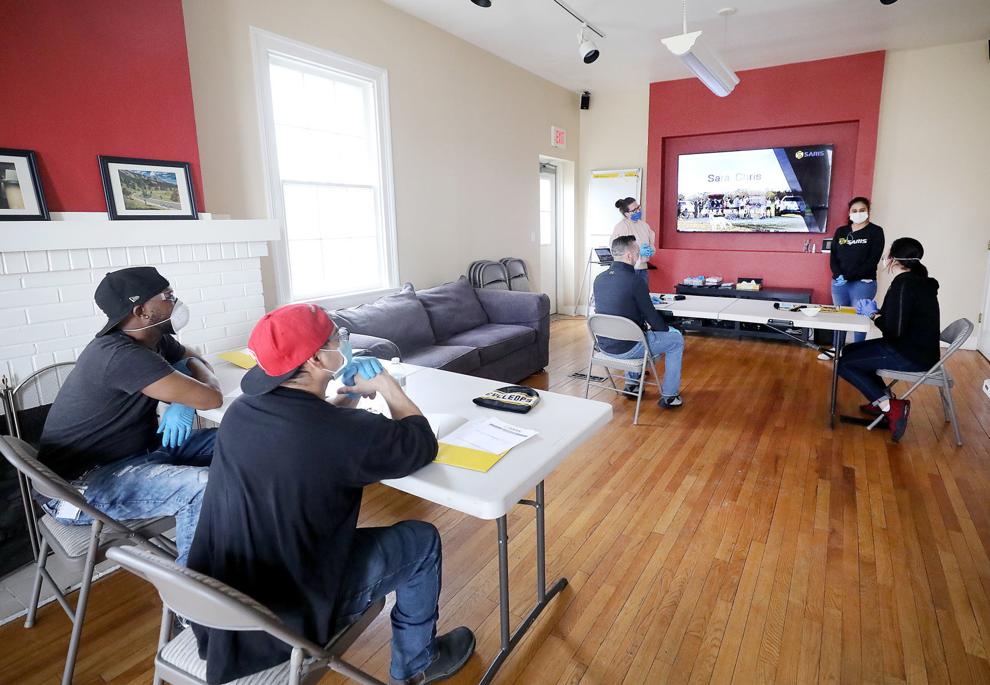 With people around the world confined to their homes for more than a month in response to the COVID-19 pandemic, fitness equipment is in high demand, though not all companies are able to respond. Adobe's Digital Economy Index showed March orders for things like weights, stationary bikes and treadmills were up 55%.
A recent survey commissioned by Trek Bicycle found more than one in five Americans who own a bike have been riding more during the pandemic — for basic transportation, exercise or just a diversion during a stressful time.
The study found that more than half plan to continue riding more when the pandemic is over.
"We know people like riding their bikes," Saris co-founder and CEO Chris Fortune said. "That's one thing we do know."
Bicycle supply, repair and sales are considered essential services under Gov. Tony Evers' March 24 executive order that closed many businesses, limited travel and encouraged people to stay home in an effort to slow the spread of COVID-19, the disease that as of Sunday had infected at least 5,911 people in Wisconsin and killed 272.
Fortune said he's operating "full-tilt" to meet demand.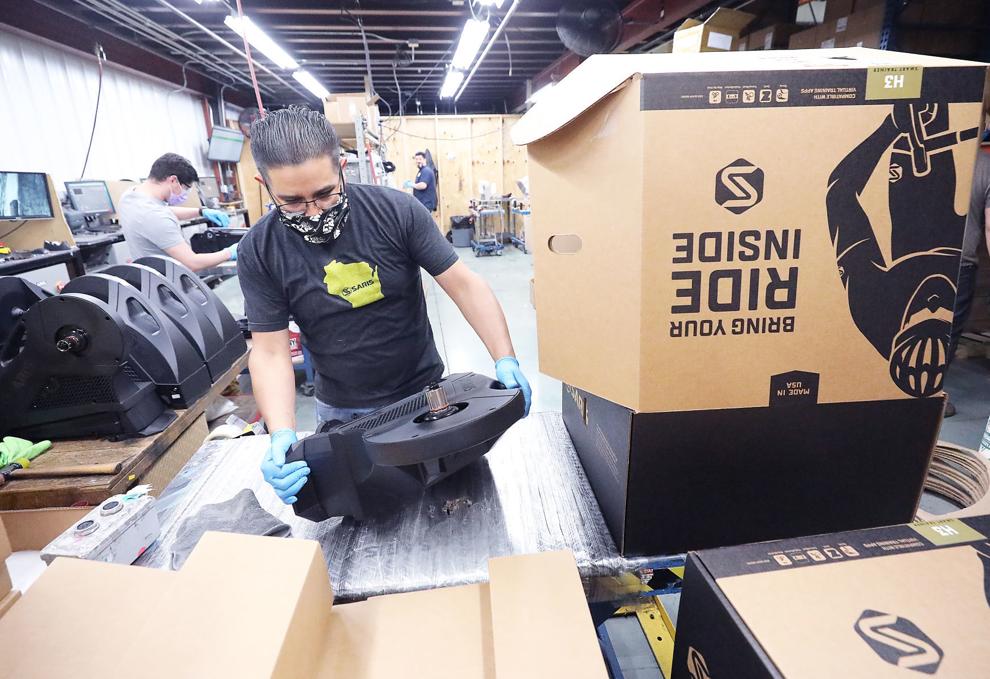 A busy time
In the 80,000-square-foot factory on Verona Road, masked workers were bending aluminum, machining steel and assembling parts into bike racks and stationary trainers that allow people to ride their bikes indoors.
"We might as well," said Carlos Gonzalez, who was busy assembling the company's top-end H3 trainers. "We don't know what's going to happen in the future, but right now we've got to take advantage of it."
While manufacturing domestically is typically a challenge, Fortune said it's become an advantage since the pandemic disrupted global supply chains, making it hard for competitors to get goods from overseas.
Fortune said most of his suppliers are based in Wisconsin, and it hasn't been hard to find workers, though some employees have had to stay home to take care of kids.
"We know people who've been with us and have gone other places and have been laid off," he said.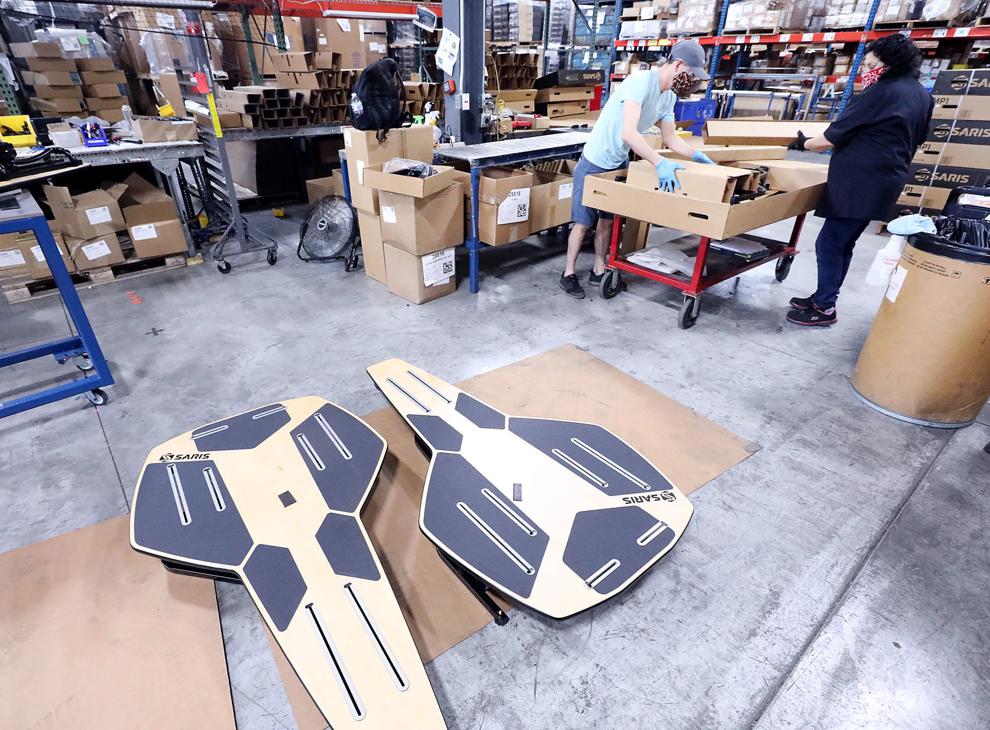 The company, started in 1974 as Atkins Graber and purchased by Fortune and his wife in 1989, will have about 180 employees with the new hires.
Fortune said he's providing workers with gloves and masks and has taken steps to keep people apart while also providing health information in multiple languages.
"We want them to be smart and understand the why behind everything," he said.
Looking ahead
For Trek, the pandemic has resulted in what brand director Eric Bjorling calls a "miniboom" in sales of entry-level and children's bikes as well as repairs at the company's retail shops.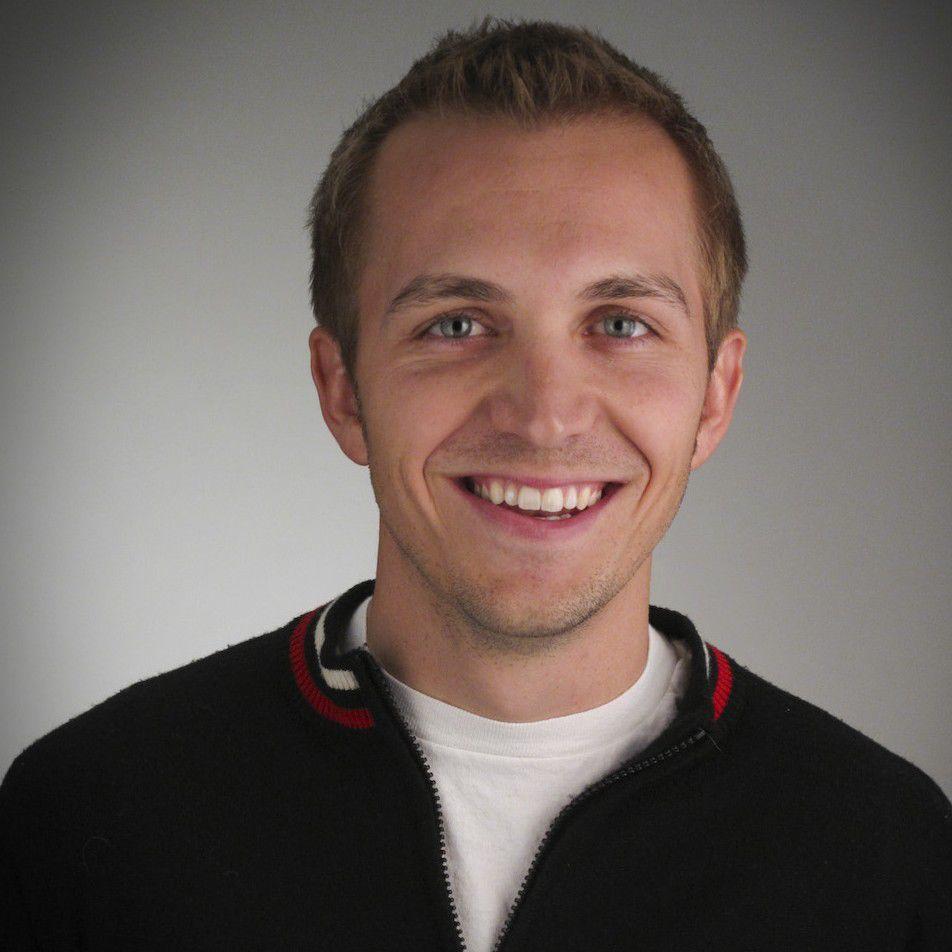 "We're seeing people bring in bikes for service — older bikes, bikes that clearly have not been used for a long time," he said. "We're seeing more families riding together. Kids are home — parents are looking for anything."
Bjorling said the Waterloo-based company has so far been able to meet demand and is offering free home delivery through some 1,400 retailers across the country for bikes ordered online. Retailers are taking appointments and offering concierge service to minimize exposure for both customers and employees.
"We've had to completely rethink the way that we do this," Bjorling said.
Big-box retailers such as Target and Walmart have seen an increase in demand for bikes, said Ryan Birkicht, senior communications manager for Madison-based Pacific Cycle, which owns the Schwinn and Mongoose brands. Birkicht said those retailers have been prioritizing essential goods such as groceries, though bike sales are still up over the previous year.
While Pacific's bikes are manufactured overseas, Birkicht said the company has been able to meet demand with inventory in warehouses across the country, though it will need to import more bikes if demand continues to increase through the summer.
At Johnson Health Tech, which has its North American headquarters in Cottage Grove, there is strong demand for the company's treadmills and other fitness equipment, said Patty Parrott, senior director of global marketing. Parrott said stay-at-home orders have hampered the ability to fill retail orders, although there's been a surge in online sales.
But with gyms and hotels shuttered, Parrott said commercial sales plummeted in March and April, though the company is hoping to see some rebound in May as some gyms begin reopening with limited capacity.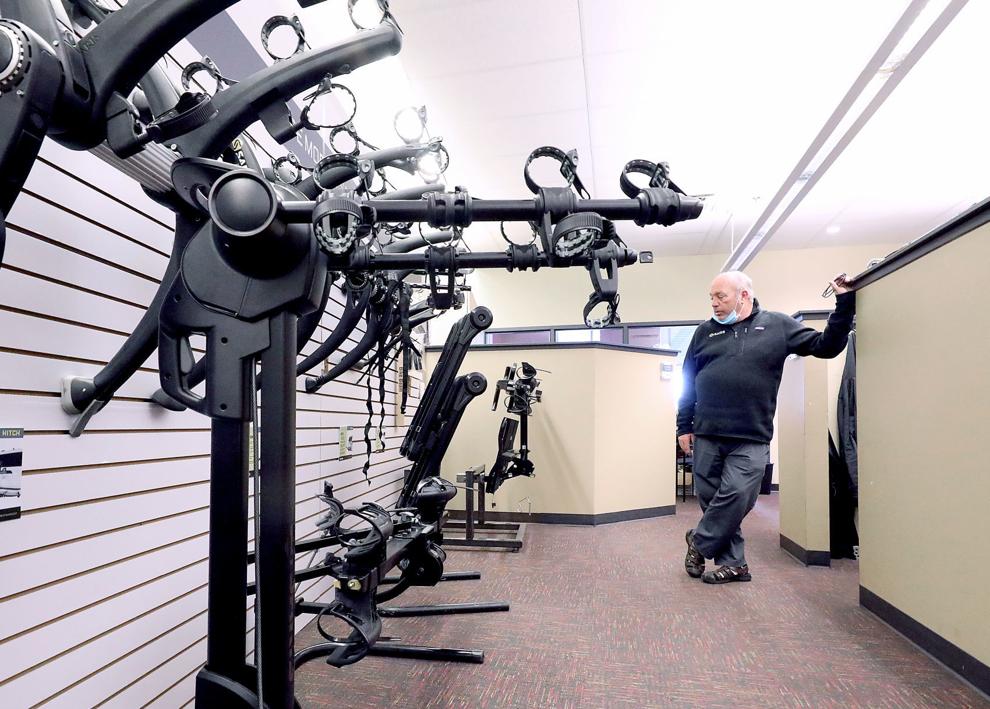 Fortune said lockdowns in Europe fueled an initial surge in sales of trainers like the H3, which retails for about $1,000 and allows users to draft behind and compete against other cyclists on virtual platforms like Zwift and Ruovy.
He's expecting sales of car racks will take off this summer as restrictions ease.
"People are going to want to get ... out of town, and they're not flying," Fortune said. "They're not going on cruises."
"We've had to completely rethink the way that we do this."

Eric Bjorling, brand director for Trek