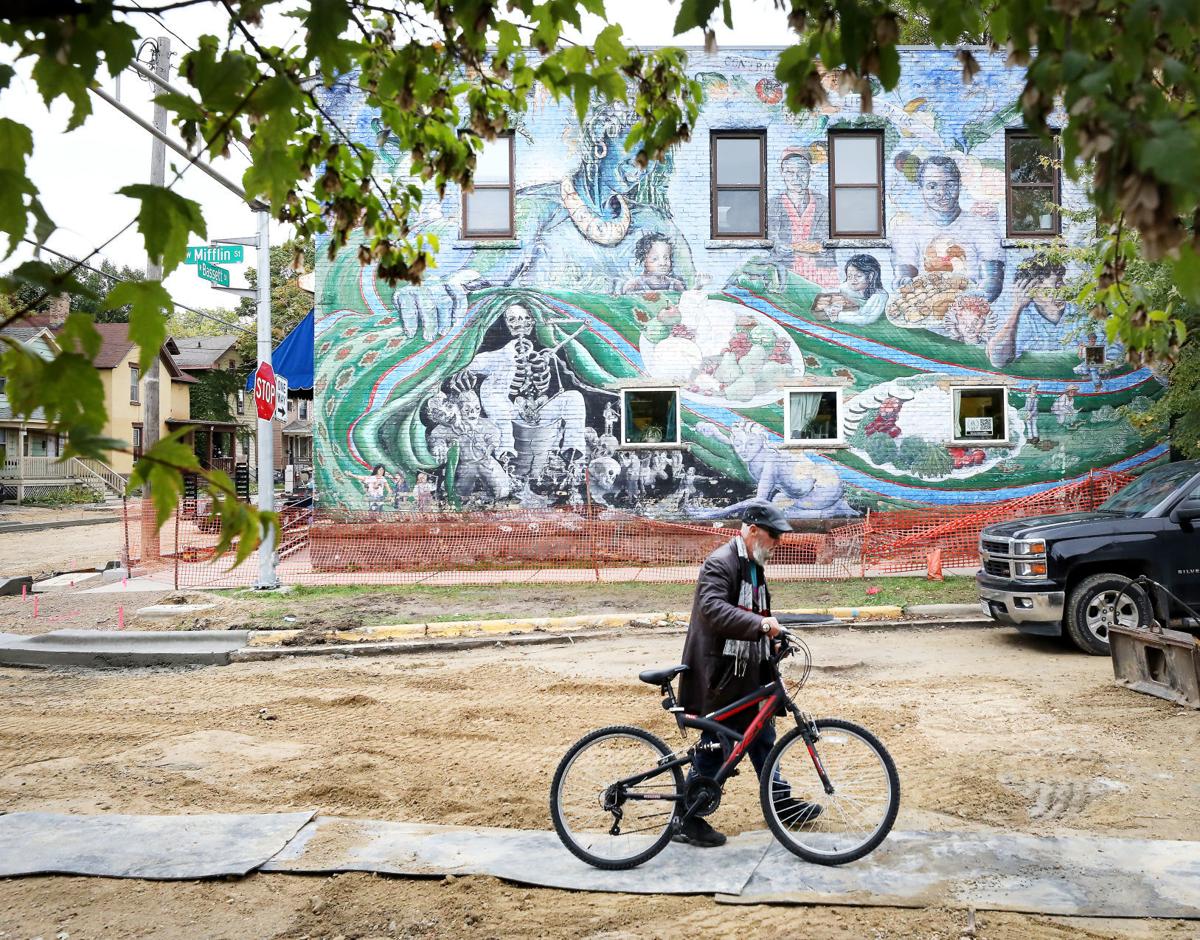 One of Downtown Madison's most recognizable pieces of public art is scheduled to undergo a major change.
Since 1987, a mural has adorned the west side of a commercial building at the corner of North Bassett and West Mifflin streets and has touted locally grown foods for the former Mifflin Street Co-op, which called the site home from 1969 until it closed in 2006.
ABC for Health, a nonprofit public-interest law firm dedicated to linking children and families to health-care benefits and services, purchased the historic building in 2007 and now is looking for ideas to redo the mural. The wall, which faces Mifflin Street, has hosted a number of advertisements since the late 1800s and the current mural is the fourth in the last 50 years. The ABC for Health Mural Project, launched Tuesday, is a yearlong effort to refresh the wall but with public input. The organization is also looking for artists and those who want to contribute financial gifts toward the project, which includes a web page, www.safetyweb.org/mural.html.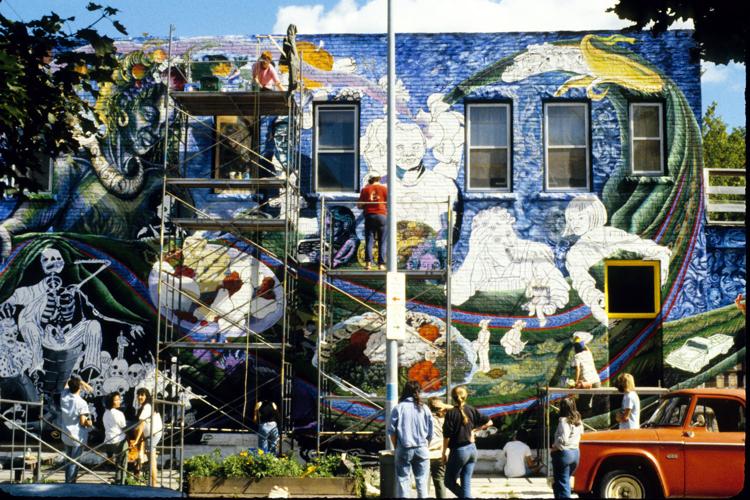 "Our goal for this mural project is to continue to adorn our wall with public art that commemorates the culture and traditions of the Mifflin Street community," said Bobby Peterson, ABC for Health's executive director. "We seek to honor the present values of the city, our nonprofit organization, and new neighbors. We also want to set our sights on the future of Madison, and hope to have a mural that encourages a vision forward with optimism, hope and progress."
The existing 28-foot-high, 65-foot-long mural depicting food politics took about seven weeks to paint in July and August of 1987 after about six months of design work. A series of weekend meetings were held that allowed co-op members and artists Olivia Gude and Jon Pounds to come up with the design. A sketch of the mural was projected onto the side of the building, which enabled the artists to trace the images before painting.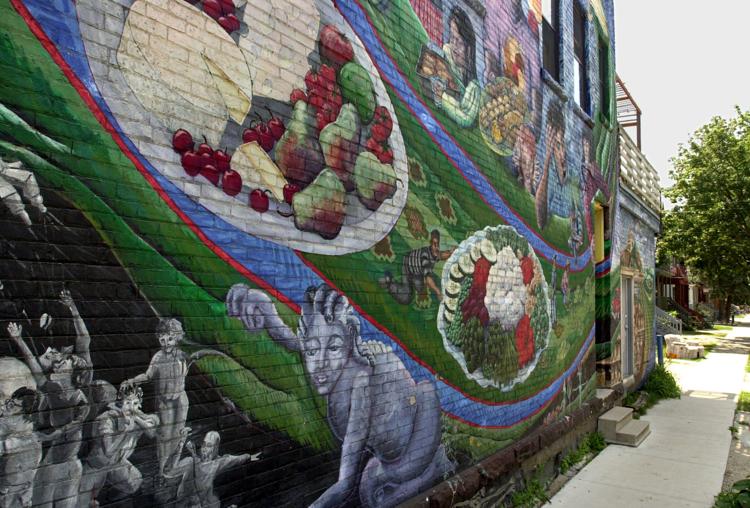 Gude and Pounds, of Chicago Public Art Group, which has been involved with public murals throughout the country, said in 2006 that the mural ranks as one of their most memorable projects.
"They knew what they were about," Pounds said of the co-op's membership. "It really raised our consciousness."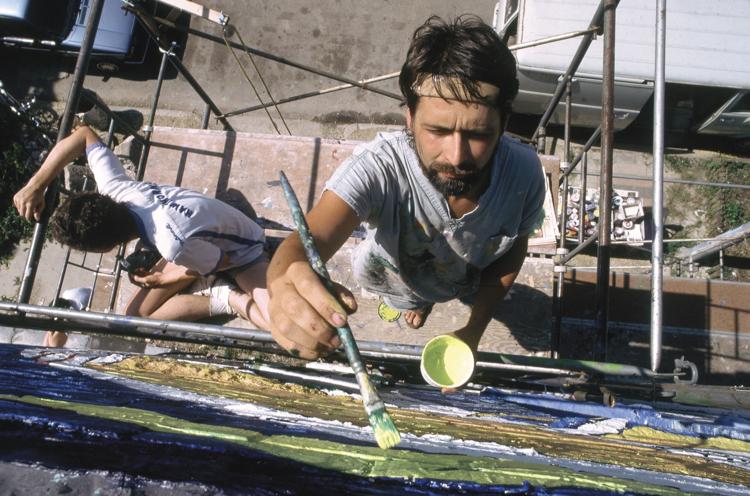 ABC for Health is celebrating 25 years. The building became available after the struggling 800-square-foot grocery co-op closed after almost 10 years without a profitable quarter and with thousands of dollars owed to the Internal Revenue Service for unpaid payroll taxes.
The building, at 32 N. Bassett St., had been home to a grocery for more than 120 years. A photo from what's believed to be the late 1880s hangs on the wall of ABC for Health and shows a horse pulling a Reindl Brothers wagon in front of the store. Other occupants, according to city directories, have included Samuel L. Capron in 1919, Jas Salter in 1933, Supreme Food Shop in 1947 and White Front Grocery, which closed in 1968 just before the co-op opened.
Peterson said he expects the mural project to cost about $15,000 and is hoping that ideas can be reviewed over the winter, with painting beginning in late spring or early summer next year and completed by fall. The existing mural, expected to last about 20 years, is now 32 years old and paint is stripping off the wall. The building may also need some brick work done, he said.
Peterson, who has already made contact with Dane Arts of the Dane County Cultural Affairs Commission and neighborhood groups, said the idea is to find a design that reflects the past, ABC for Health's mission and the neighborhood, which continues to change.
"It's important for us to hang on to some of the history of the neighborhood and of this building," Peterson said. "We're trying to take the pulse of the community."
Mifflin Street mural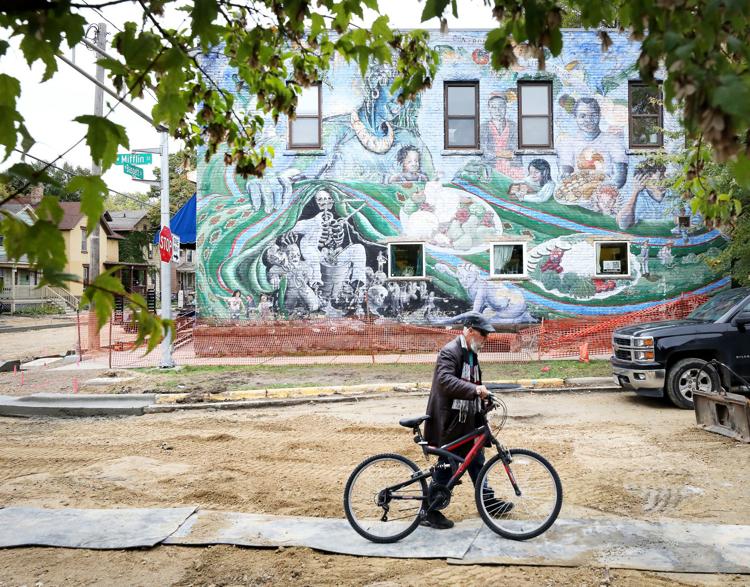 Mifflin Street mural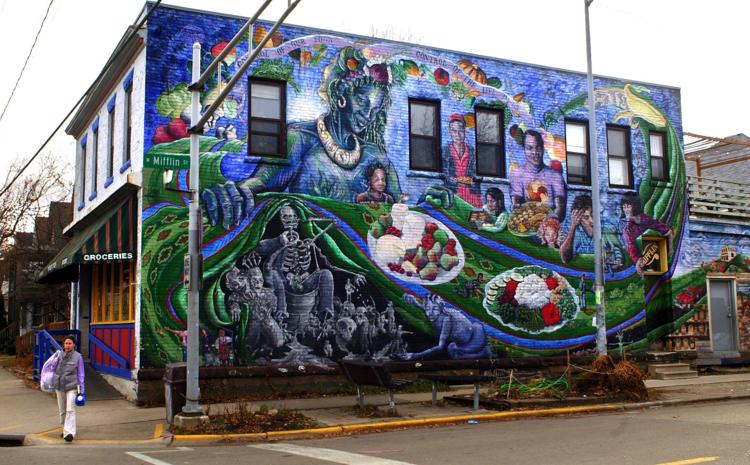 Mifflin mural drawing
Mifflin Street mural
Mifflin early painting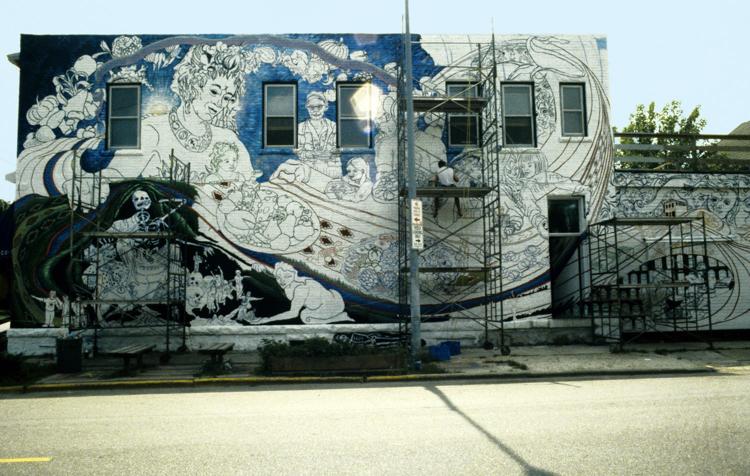 Mifflin Street mural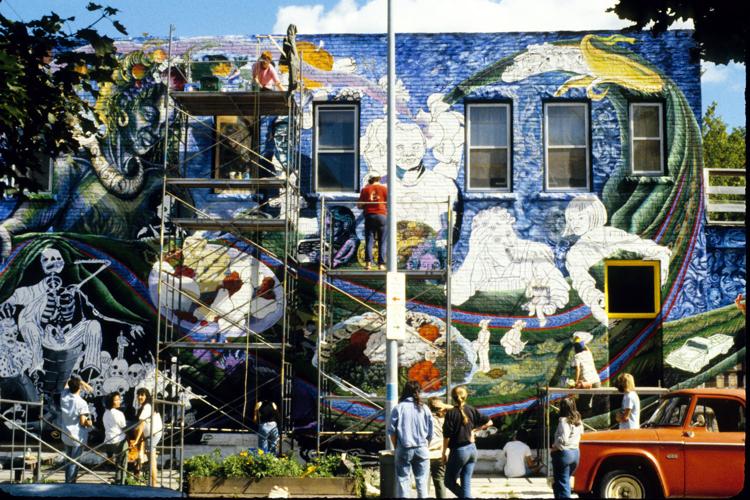 Mifflin Street mural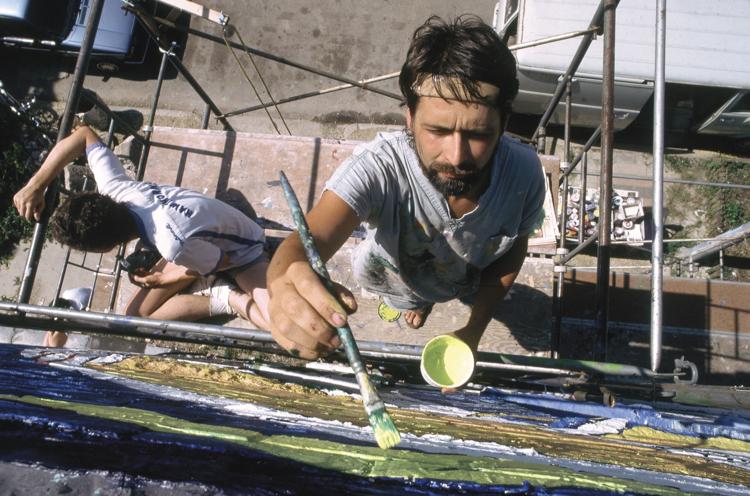 Mifflin mural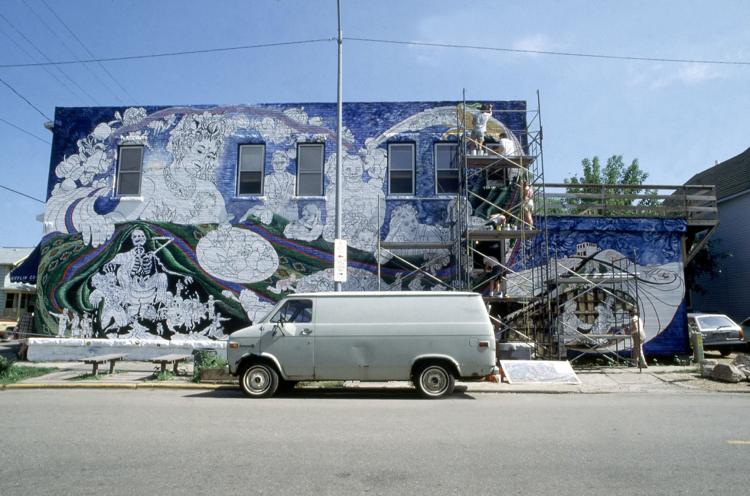 Milfflin mural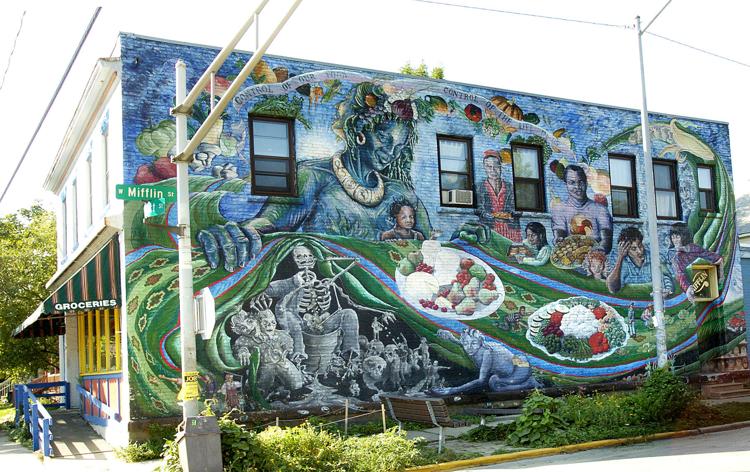 Mifflin mural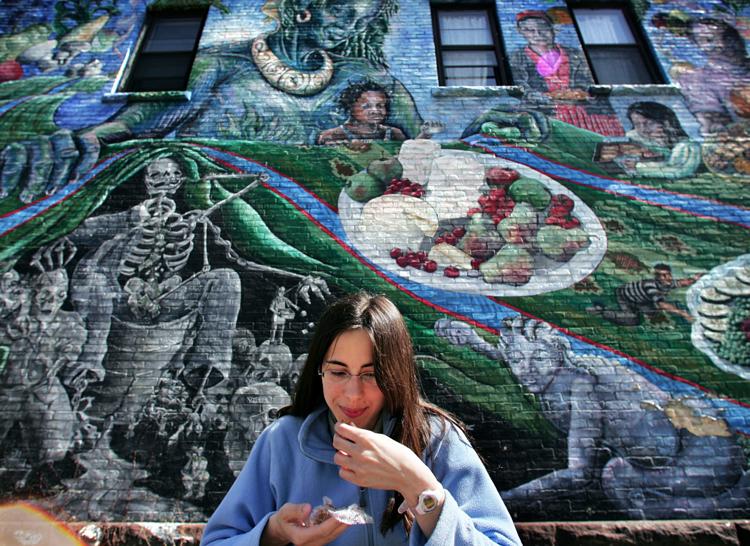 Mifflin dancing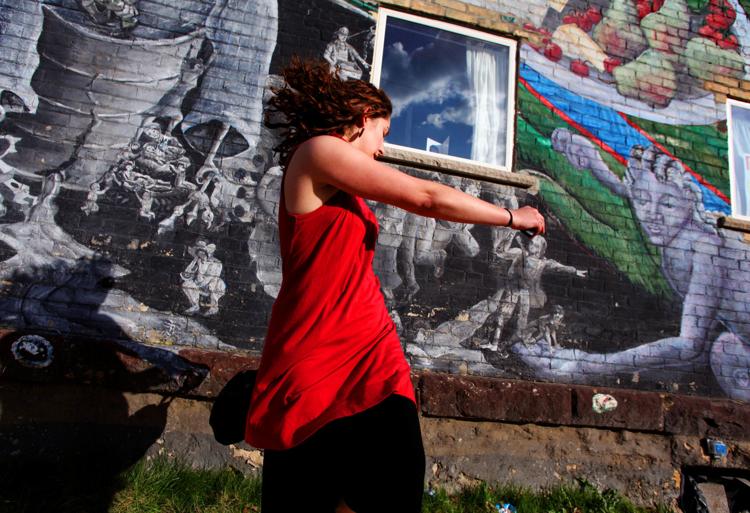 Mifflin mural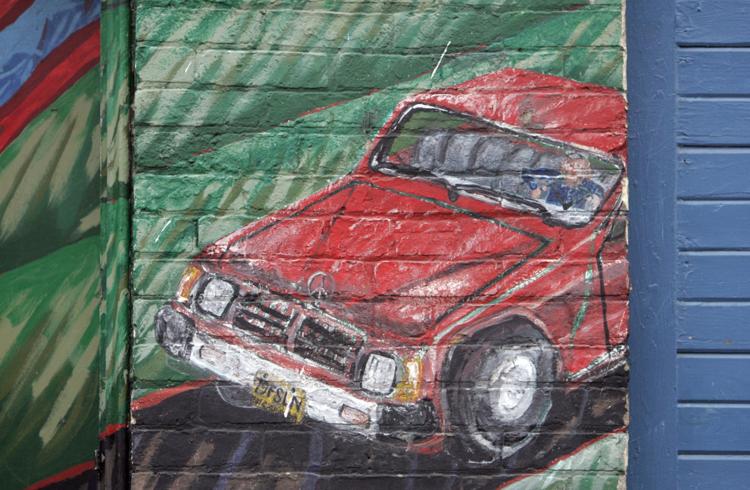 Mifflin mural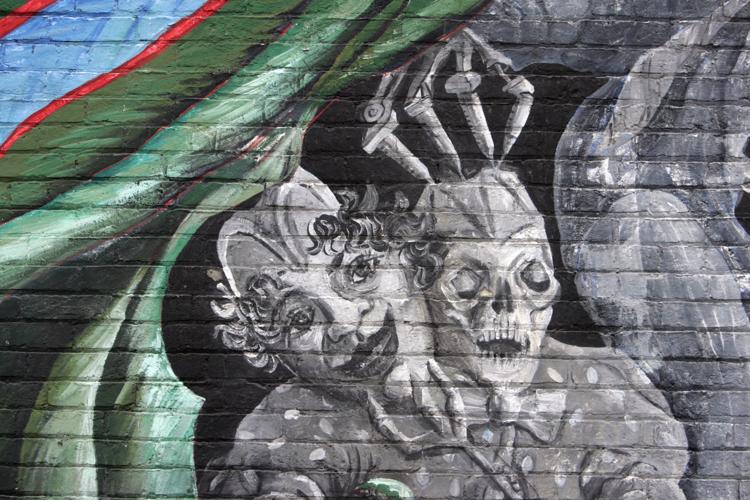 Mifflin mural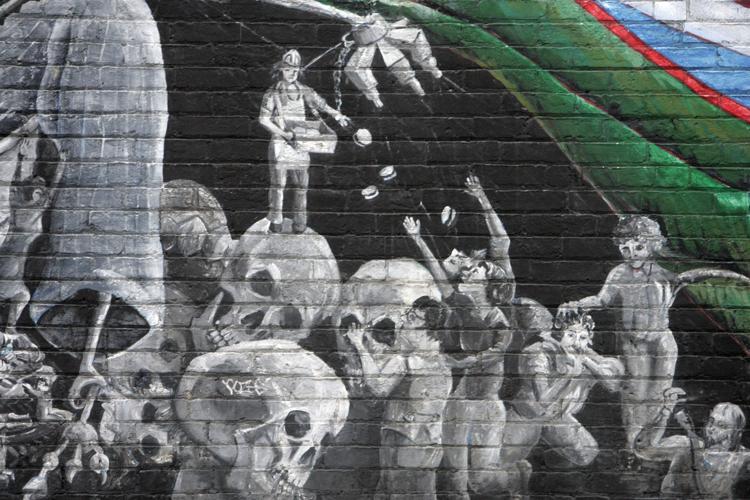 Mifflin mural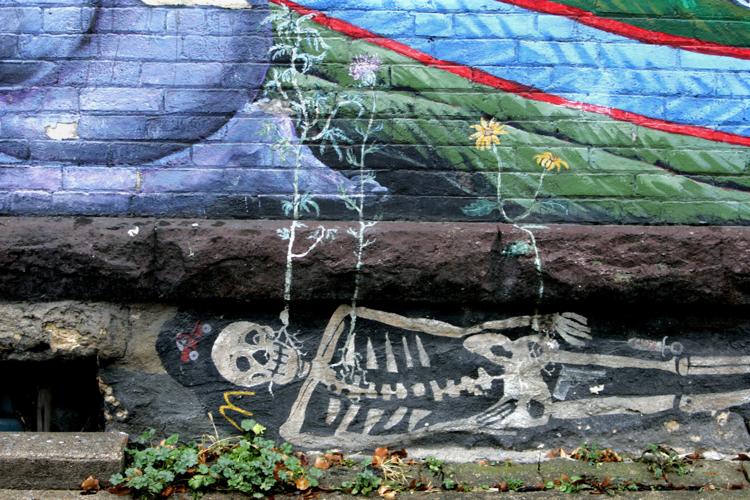 Mifflin mural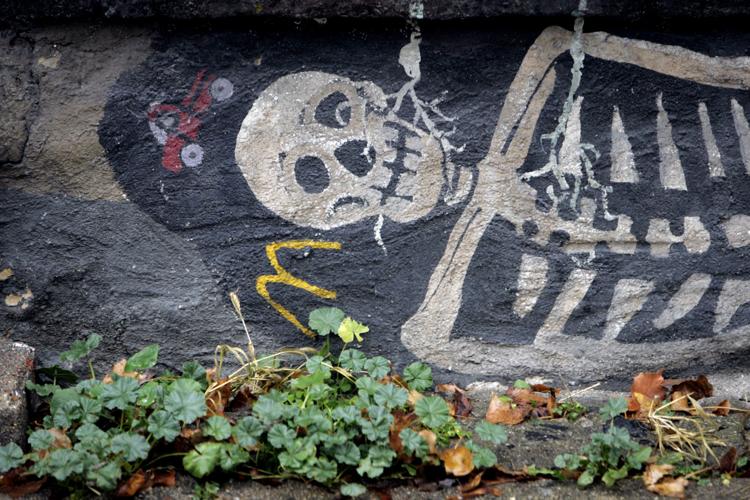 Mifflin mural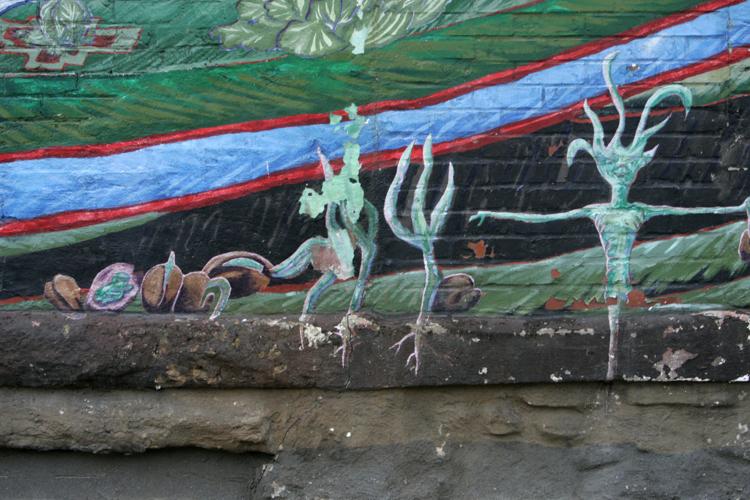 Mifflin mural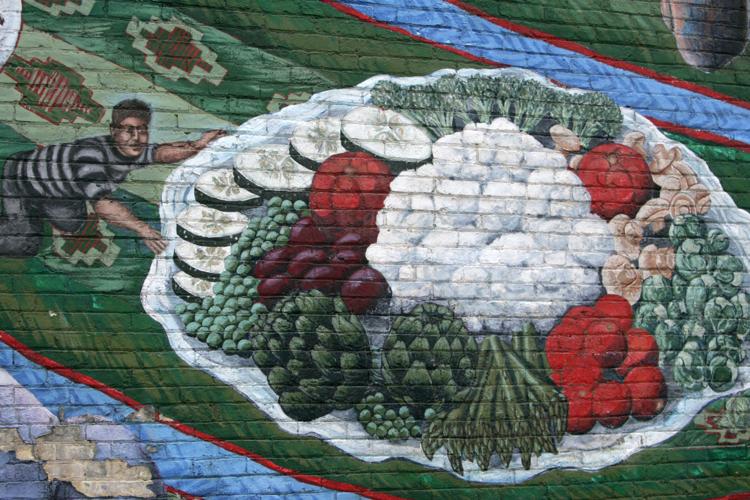 Mifflin mural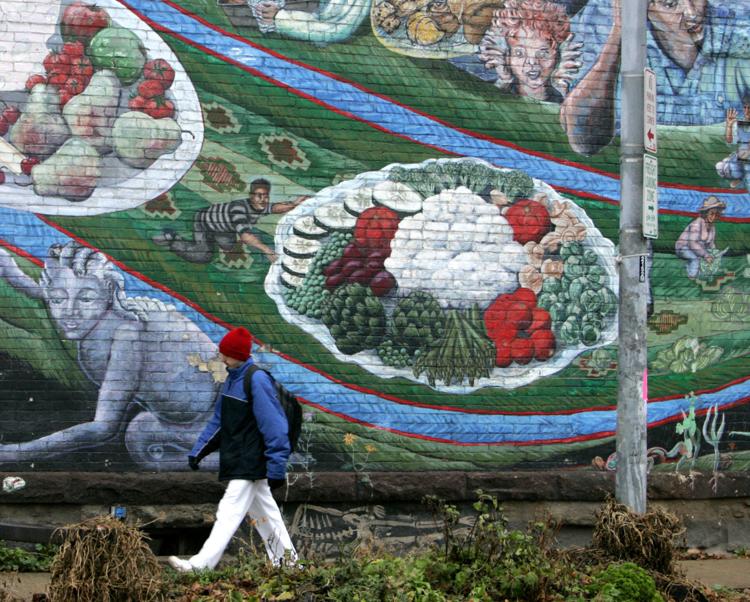 Mifflin mural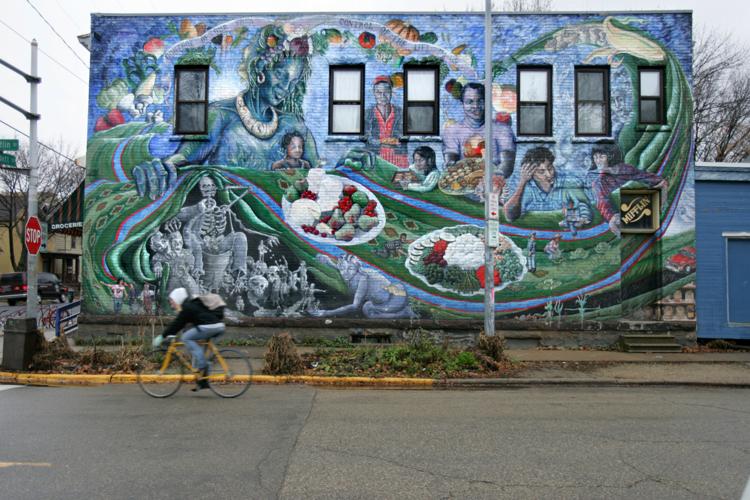 Mifflin Street Mural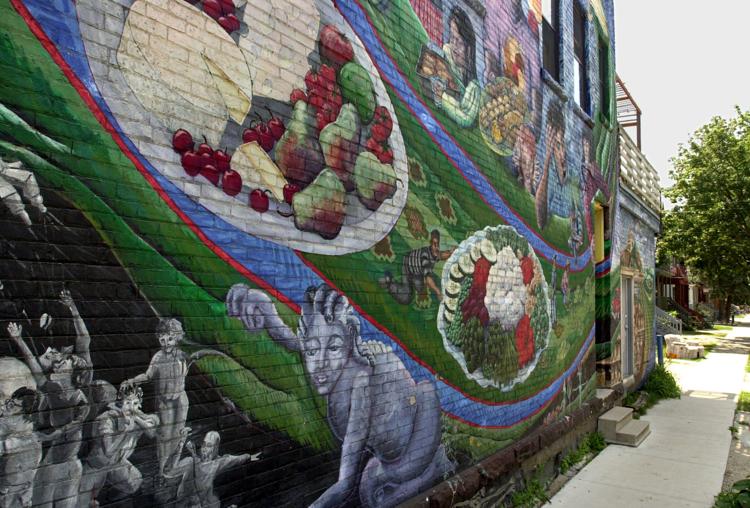 Mifflin mural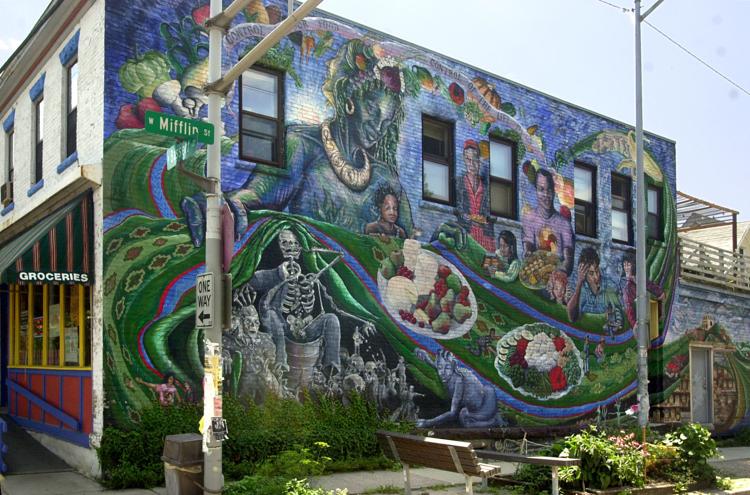 The business news you need
With a weekly newsletter looking back at local history.