When the COVID-19 pandemic struck last year, staff at the Literacy Network went from being teachers to conductors.
Many students of the Madison-based adult education nonprofit — which offers classes to learn English, work toward citizenship and earn a GED — work low-paying, service-industry jobs. More than half were laid off or had their hours cut as coronavirus restrictions shuttered businesses last March, said executive director Jeff Burkhart.
"Right away we realized it was going to be a big issue for our students," Burkhart said. "Not just that they couldn't study, but more importantly that they didn't have the financial resources to withstand layoffs."
Staff members called students — the large majority of whom are English-language learners — to find out immediate food, health care and housing needs and connected them directly with other nonprofits that provided those services.
More than 20 students and their families were put in contact with the Catholic Multicultural Center, near the Literacy Network's South Side home, for weekly food deliveries.
"It meant a lot to our students," Burkhart said. "We just heard time and time again that students were really grateful that we were reaching out to them in that way, in a way we had never done before."
Like other nonprofits, the organization had to pivot, providing services it didn't normally do pre-pandemic to meet the immediate needs of its clients. "It was pretty nerve-wracking," he said.
Initially, said Martha Cranley, vice president of community impact for the United Way of Dane County, there was a "very urgent organizational need to figure out how to deliver services in this environment" while also getting protective equipment and cleaning supplies, which the United Way helped its hundreds of Madison-area partners secure.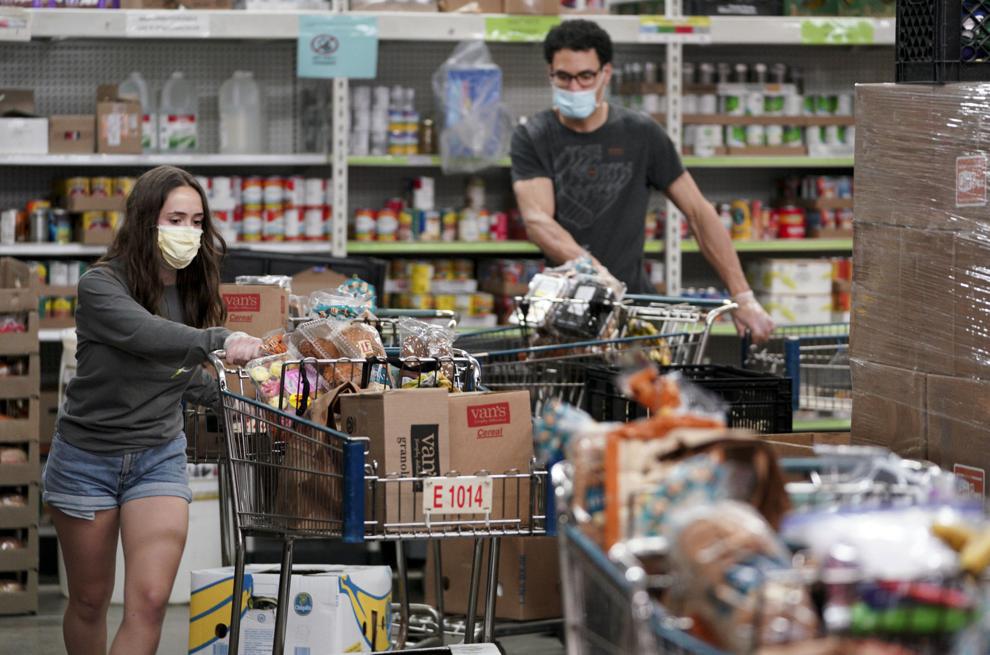 Loans obtained through the federal Paycheck Protection Program offered temporary help to many organizations, including the Literacy Network. The United Way also offered flexibility on how the money it provides to its partners could be used. But unanticipated expenses and loss of revenue, such as annual fundraising dinners, still put strains on budgets, Cranley said.
At the same time, nonprofits have reported a "huge uptick" in demand across the board, from assistance with food and housing to helping students with online learning and mental health, Cranley said.
The United Way operates the 211 phone number to connect people with community resources. The call volume last spring increased 400% and remains up 200% this spring from where it normally would be.
Uncertain terrain
Throughout the pandemic, Cranley said the United Way has asked its partner agencies the same question: What keeps them up at night?
"The answer always was families," she said. "Families in the community that they either are serving or they don't have the capacity to serve. This community is generous, but we also have a great deal of need here still."
Approximately 55% of the Literacy Network's $1.3 million annual budget is funded by grants, Burkhart said.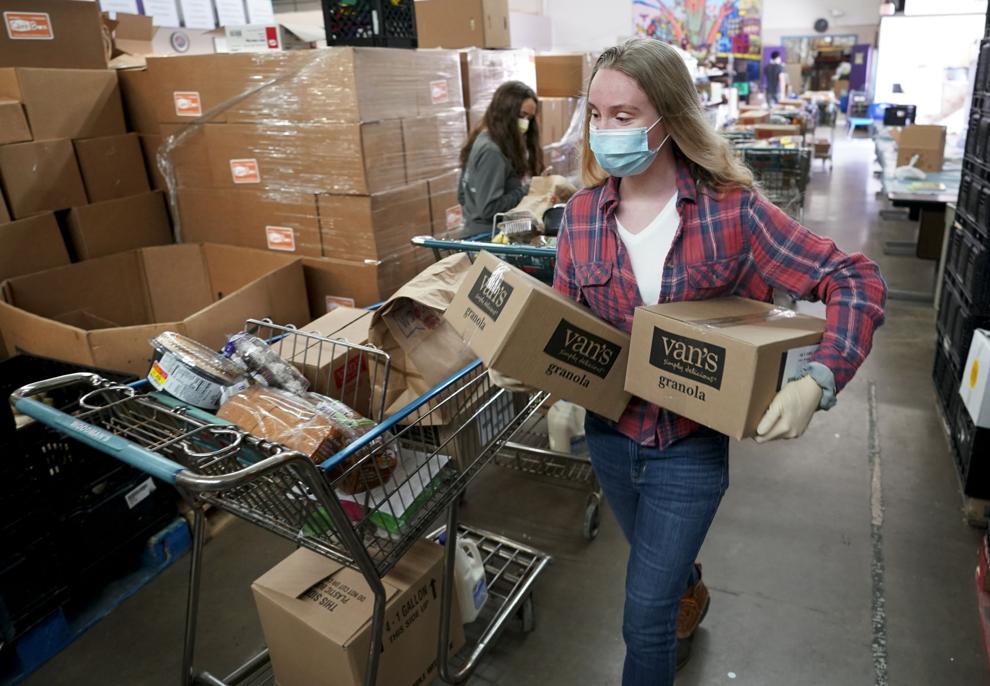 In the first week of March 2020 — right before the reality of the public health crisis became clear — the organization interviewed for a big grant, he said. But word on its status went silent for months. The organization later found out the money went to emergency COVID-19 efforts.
"My stomach, it had just really sunk," Burkhart said. "I was really nervous about what was going to happen because we didn't know about anything related to financial relief."
The Literacy Network turned to its "very loyal base of donors," who provide about a quarter of its budget, last summer with an emergency ask of $144,000, he said.
"We were able to more than raise that amount of money," Burkhart said.
The emergency campaign sustained the Literacy Network through the summer, and additional year-end fundraising and other grants coming through have put the organization in a better spot going forward. Burkhart said none of the 35 full-time and part-time staff members were laid off.
Reaching out
Along with the financial challenges, staff had to figure out how to keep students engaged. It started last spring with a big mailing operation to send hundreds of books to students, and phone conversations to support literacy development.
In the summer, classes and tutoring moved onto Zoom, which remains the case for the more than 400 adult learners in spring term classes now. Thirty refurbished laptops were purchased and sent to students, particularly those working on a GED, Burkhart said.
In-person classes or tutoring could resume this summer, he said, but online instruction will be used to some degree through at least the end of summer.
Most students who lost work last year have found employment elsewhere, Burkhart said, but the economic harm caused by COVID-19 reinforced for the Literacy Network one of its goals of helping people reach financial security.
"That just kind of goes to the point of helping our students to increase their skills, so they're better able to secure employment that is more stable," he said.
Despite a dip in the number of Literacy Network students who became citizens in 2020 — in large part because a months-long shutdown of federal citizenship interviews and testing — Burkhart said he's heartened by the more than 20 students who were able to complete the process and become citizens last year.
"I was just so impressed with their resilience and their ability to overcome these serious odds," Burkhart said.
An emergency campaign for donations sustained the Literacy Network through the summer.