What is believed to be the last independent toy store in Madison will close its doors next month.
The owners of the Learning Shop, 714 S. Gammon Road, have announced that they will close the store across from Woodman's Market by Feb. 17. The announcement comes after a string of other toy store closings in Madison and leaves the state's second-largest city with just a few niche toy and game retailers and primarily national retail stores such as Walmart and Target to fill the void.
In a letter to customers on Tuesday, Todd and Tom Merryfield said their Appleton-based company, with five other stores in Wisconsin and Illinois, will remain in business but the Madison store will close after a 25-year run. The company had opened a store on the city's Far East Side in 1995 but the location on High Crossing Boulevard closed in 2001.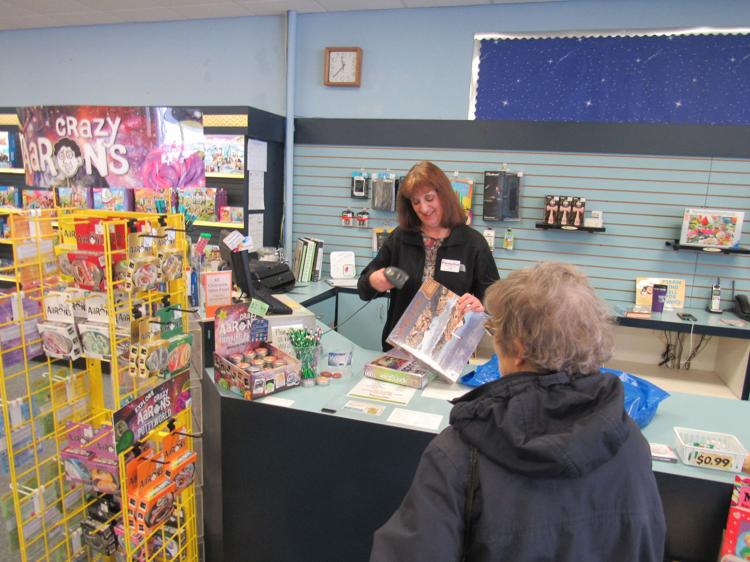 "We have struggled with this decision and made many changes over the last several years to find that 'magic' to make this location work," the brothers wrote. "In the end, a combination of factors have led us to realize that the wisest change for us to make is to close the location."
Gift cards for the store can be used until it closes or at the company's other stores in Appleton, Brookfield, Mequon, Greendale and in Gurnee, Illinois, they said.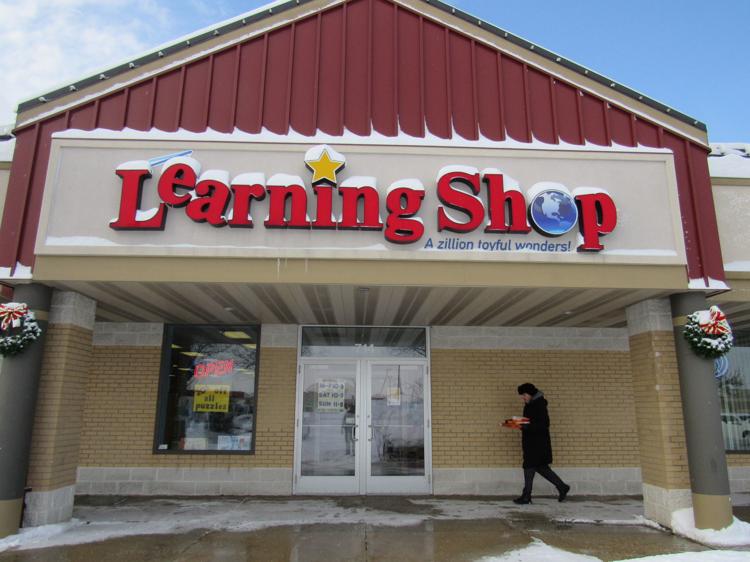 Toy stores in the Madison area and nationally have had a tough go of it in recent years, as more shoppers gravitate to online retailers, including Amazon. Earlier this month, Nancy Nigl, who founded Playthings in 1986, announced that she was closing her store at Hilldale Shopping Center. In 2018, Capitol Kids on the Capitol Square and Learning Express at West Towne Mall both closed as did the 55,000-square-foot Toys R Us at West Towne Mall. But despite the loss of many of the area's most notable toy shops, which includes the 2017 closing of Whoops! & Co., 555 S. Midvale Blvd., the Learning Shop in Madison was unable to capitalize on the opportunity.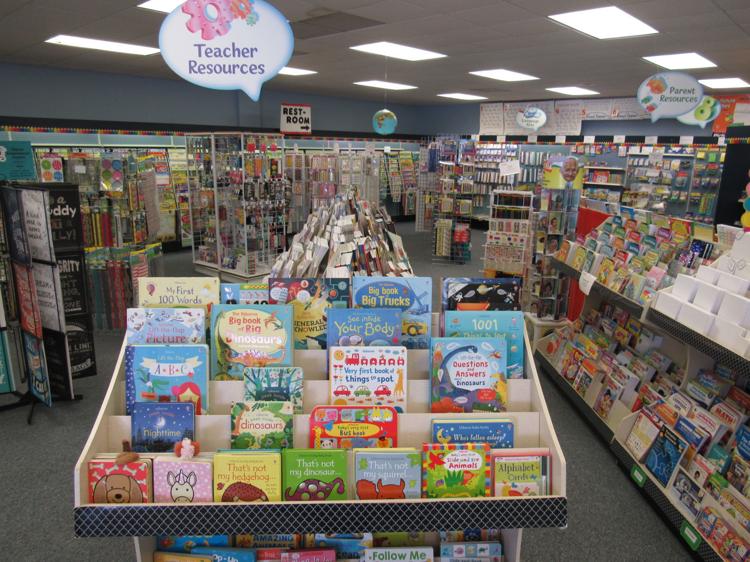 "We've been watching the steady decline of sales (at our Madison store) but every time we came close to making a decision (to close) somebody else in the market was pulling out," Todd Merryfield said, when reached by phone Wednesday. "We would have hoped that would have led to a sales increase but in reality, last year, with losing all of those competitors, we still lost sales."
And while there are toy stores that can be found in smaller communities, like Giggles in Stoughton, Kinderladen in New Glarus, Driftless Kids in Mineral Point and Just Imagine Toys in Baraboo, the rash of toy store closings cedes the majority of the brick-and-mortar toy market in Madison primarily to "big box" retailers.
However, two of those discount stores are also closing as Shopko recently announced the shuttering of its two Madison stores while keeping its Monona store open. Other retailers like Blain's Farm & Fleet in Madison and Verona, Mill's Fleet Farm in DeForest, Kohl's, Menards and even Walgreens and Barnes & Noble have increased their toy offerings over the years while online sales have made deep cuts into the independent toy industry, according to experts.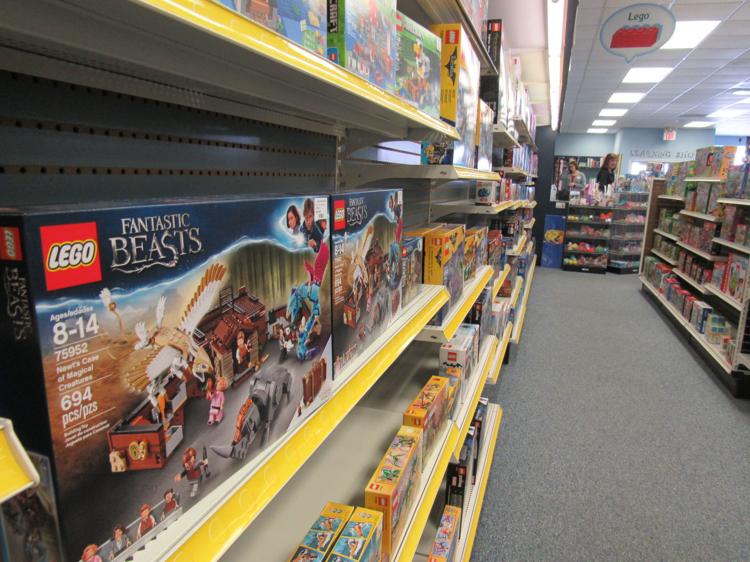 In addition, niche shops that cater to segments of the toy industry are also playing a role. They include shops like I'm Board Games & Family Fun in Middleton and Sun Prairie; Pegasus Games, 6640 Odana Road; Tradition Children's Market, a clothing boutique shop with some toys, in downtown Middleton; Bricks & Minifigs, a Lego shop at 3000 Cahill Main in Fitchburg; and Noble Knight, an online retailer of games that was founded in 1997 in Janesville that opened a $3 million, 45,000-square-foot store and distribution center at 2835 Commerce Park Dr., Fitchburg, late last year that features classic board games, role playing games and card games, among others.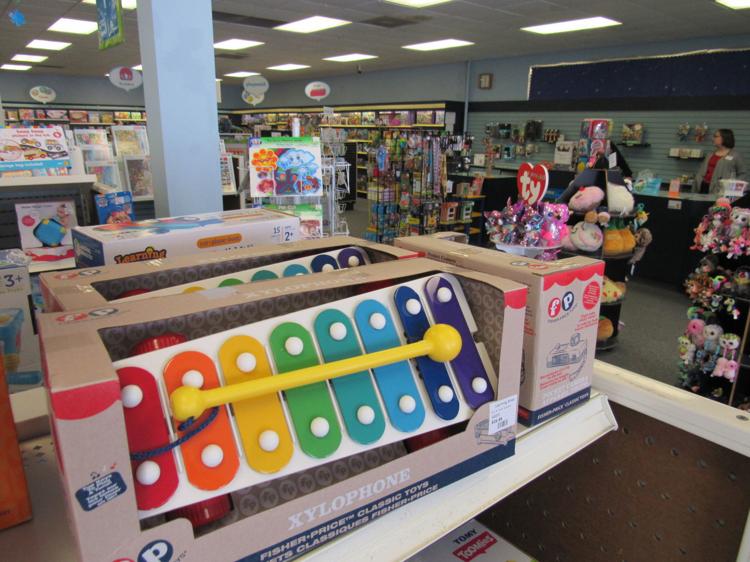 The Learning Shop in Madison is essentially two stores in one. About two-thirds of the 6,500-square-foot location is dedicated to toys, games and puzzles. The offerings include brands like Playmobil, Lego and Hape and classic toys from Fisher-Price. There are also aisles dedicated to board games, science projects and Ravensburger puzzles. The remainder of the store, however, is a supply depot for teachers. Its inventory includes stickers, charts, bulletin board supplies, posters, books and workbooks for science, math and history.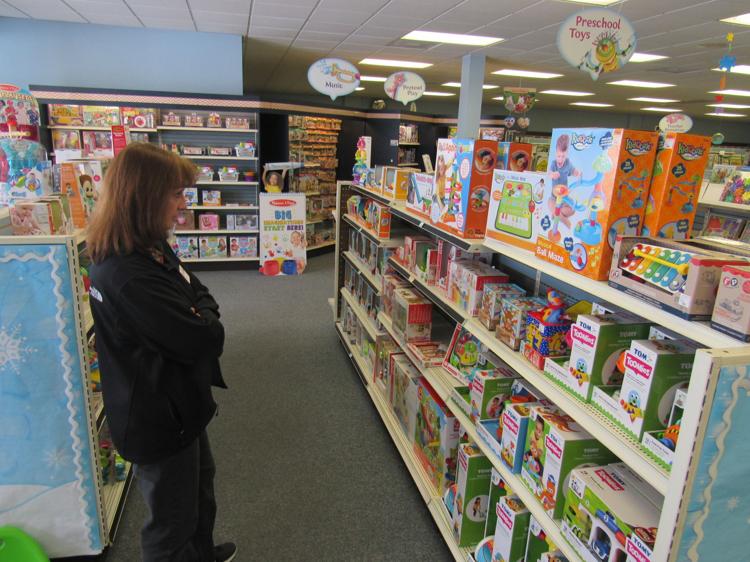 Julie Wegner began coming to the store shortly after it opened. The former teacher's aide has been working at the store now for nearly five years. Teachers from throughout southern Wisconsin and northeastern Iowa have made the store a destination over the years in addition to those seeking unique toys without going to an online retailer, Wegner said.
"It was nice to come here and find product you wouldn't necessarily find at your Targets or even Toys R Us," Wegner said. "Those little shops that had such good customer service are the type of things that are going out. It's the big stores that seem to stay around. It's sad."
Send retail-related tips and story ideas to badams@madison.com or call Barry Adams at 608-252-6148.
The business news you need
With a weekly newsletter looking back at local history.