The menu at 3 Soles Mexican Restaurant includes plump tortas packed with meat and vegetables, tamales wrapped in banana leafs and a wide range of tacos served in corn tortillas.
For Jessica Cavazos, president and CEO of the Latino Chamber of Commerce of South Central Wisconsin, the small business is another shining example of a Chamber incubator program that is helping entrepreneurial Latinos in a nine-county region start their own businesses. The restaurant is located at 2440 Perry Street, across the street from the new Madison Area Technical College Goodman South campus.
Micaela Juarez, owner of 3 Soles, is using the incubator program to help her navigate the hurdles needed to open and run a business. They include issues like leases, finding the right vendors, permits and licensing and tax laws.
"It's something I've been working on for a very long time," Juarez, who has been in the restaurant industry for 17 years, said through Cavazos, who served as an interpreter. "I would have done this eventually on my own, but the program helped me plan correctly and how to invest my money and where my cash flow should be. I'm now more conscious on how to develop a business plan."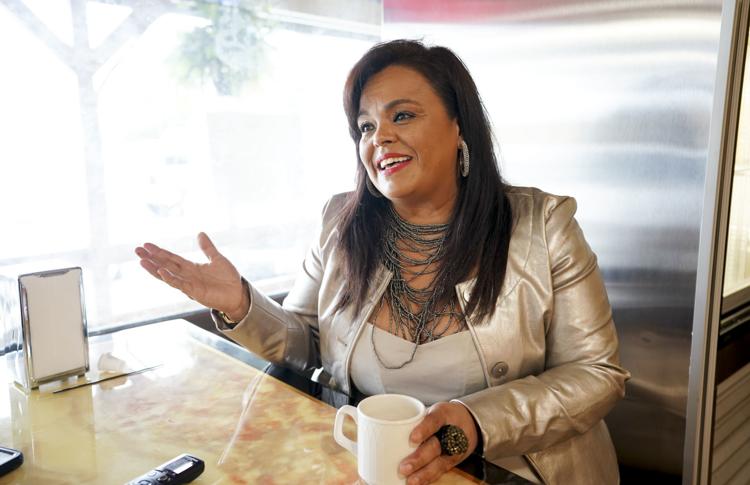 The incubator program, which uses mentors and receives funding and support from MATC, was founded in 2017 when the organization was known as the Latino Chamber of Commerce of Dane County. The name was changed in May to better reflect the far-reaching efforts of the organization, while the incubator program has helped launch about 85 businesses in the last three years. They include restaurants and food trucks, web development companies, a car dealership, cleaning companies, consulting firms, a religious book store and nail and beauty salons.
Cavazos, 46, who started with the local Latino Chamber in 2016, grew up in Milwaukee and brings a strong and varied background to the organization that was founded in 2003. She helped launch Eleva Group, a Milwaukee-based organization that created social programs and helped nonprofits, and spent eight years as a congressional liaison for U.S. Rep. Gwen Moore of Milwaukee.
Cavazos also served as secretary and board member of the National Association of Hispanic Federal Executives Midwest Region and coordinator for the Central Region's Federal Diversity Committee. She is the former state director of women's activities for the League of United Latin American Citizens in Wisconsin.
What makes your organization stand out?
We have a very small budget for what we do, but our chamber is different from most chambers. We're really hands on. We're very inclusive of people who have dreams. Our value system is to treat everyone the same regardless of their business. We want to make sure that before they leave that they gain something. Knowledge, a cup of coffee or the assurance that starting a business is good for them. That's the American dream, right? Our goal is always to feed into the American dream that anything is possible.
What is your hope for Latino entrepreneurs in this political climate?
My dream is really to empower Latinos all around the state to become economic shareholders. I want them to understand that through the economy you can accomplish so much; you can find independence. We're in a time when Latinos are being suppressed in so many ways and it feels hard to be a Latino, even if you're educated and born here.
You have free articles remaining.
Register for more free articles
Stay logged in to skip the surveys
There's a browning of rural America right now and it really has to do with the fact that older populations are growing older. The migrant farm workers of the 1970s had children, and they're my age now and they are now part of the civic ecosystem. I think through economic development that it changes things. My goal is to create as many Latino business owners throughout the state as I can.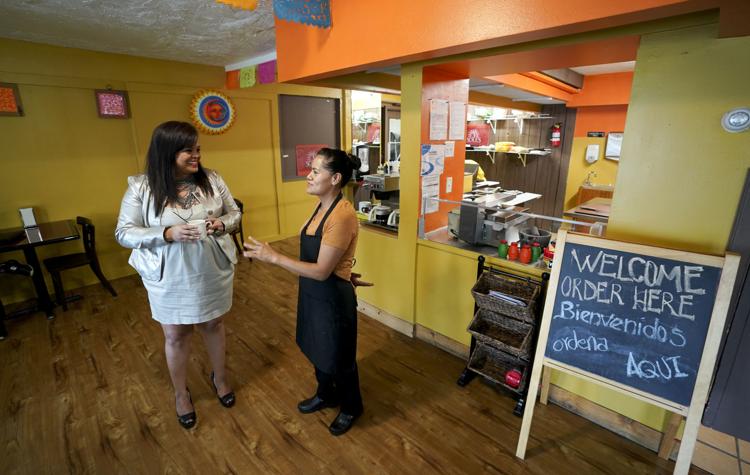 Describe your leadership style?
My leadership style is really based on every experience I've ever been through. People talk about the immigrant experience and the issues around the Latino culture. My mom is very guarded and she tells me things that I would never want anyone to go through. So I kind of lead through her eyes.
That must be difficult but also rewarding.
In light of what's going on today, people don't realize that there are people who come here to give it their all. They do it with this mentality that they're going to be accepted and they're going to be part of this grand society that America has to offer. And then they get a wake up call, what ever that wake up call is. I was fortunate to be raised in Milwaukee where there were a lot of Latino leaders to look up to.
Describe the health of the Latino business community in Madison.
Madison is where Milwaukee was like 30 years ago as far as businesses. Madison is still in the learning stage and doesn't have the infrastructure where people are owning instead of leasing their spaces. There has to be change. That's part of the American dream, owning a part of something. Madison is still lagging behind. We still need more financial capital. There's very little investment in Latino businesses. Madison and Dane County are great places to start a business, but what is the long-term plan for these business owners?
I need to make sure our Latino population has a voice and that they are not abused. The state is really successful and really economically sound in large part due to the labor of immigrant workers. The dairy industry, it couldn't operate (without them). But we need to develop a new labor force. How do we make these families owners of the farms that are going out of business? How do we get them to be part of the conversation and take them to the next level? A lot of (smaller) communities are seeing growth of Latino populations, but there's no restaurants or grocery stores or other businesses (that cater to them) and that's an opportunity that's being missed.
Your Chamber has grown to 389 members from 224 in 2017 and you're creating a branch in Beloit. Why has it grown?
There's a value being seen by our new members. It's exciting. I want to see it evolve even more.