Outdoor office space is coming to Madison's Downtown thanks to two relative newcomers to the city.
L.L.Bean has teamed up with Industrious to establish outdoor co-working space as part of L.L. Bean's "Be an Outsider at Work" program.
Madison is the fourth and final stop this year for the program that launched June 21 in New York City's Madison Square Park followed by a stop in Boston and then Philadelphia. The Madison event will take place 24-26 at Monona Terrace. Each outdoor co-working space includes individual work spaces, collaborative conference areas, cycling desks and outdoor team-building activities.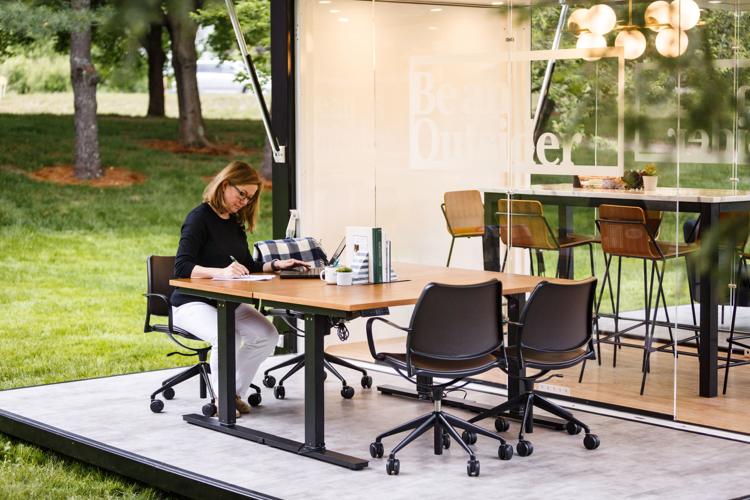 "So many of us love spending time outdoors and appreciate the benefits, yet for many people outdoor time is only spent away from work and on weekends," said Steve Smith, L.L. Bean's president and CEO. "We hope that the 'Be an Outsider at Work' initiative will inspire employees to be creative in finding new ways to incorporate outdoor time in their day. We also hope that by demonstrating the benefits, employers will be supportive of this idea."
You have free articles remaining.
In May, L.L. Bean opened a 15,000-square-foot store at Hilldale Shopping Center. Industrious, a co-working space company, opened a 20,000-square-foot, posh co-working facility in Downtown Madison in November.
A new survey from L.L. Bean found that while most people enjoy the outdoors, many of them rarely take time to work outside. The survey found that 87 percent of indoor workers consider themselves to be someone who enjoys the outdoors, but 75 percent of indoor workers rarely or never take time to work outside, L.L. Bean said.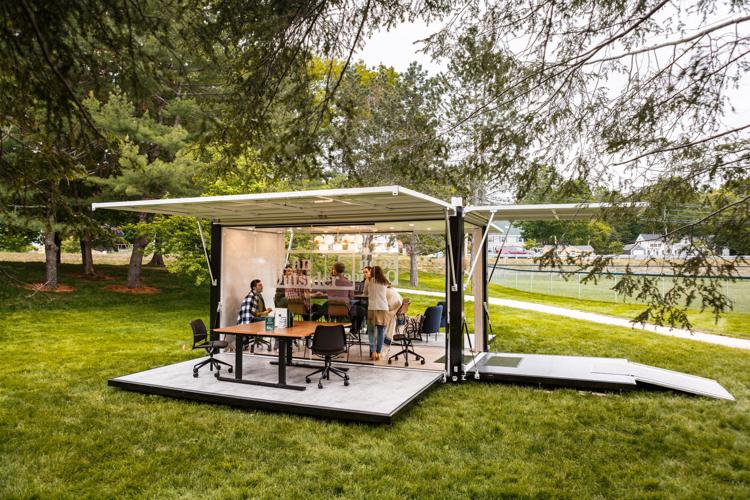 A link for companies and individuals to reserve space for the Madison event can be found at industriousoffice.com. Reservations are free and include times from 9 a.m. to 6 p.m., with Wi-Fi, power and collaborative work spaces designed by Industrious.
L.L. Bean, based in Freeport, Maine, has been expanding its brick-and-mortar footprint and now has 40 stores in 17 states, along with 27 stores in Japan.
Industrious is a nationwide, for-profit chain that started in 2013 and now has 35 locations across 28 cities in the U.S. Its Madison location at 25 W. Main St. is in the Old National Bank (formerly AnchorBank) building, which is undergoing a $115 million redevelopment. The co-working spaces are located on the building's fifth floor and offer views of the state Capitol and Lake Monona.