There are gas pumps, coolers crammed with soda, beer and milk, racks of beef jerky, and potatoes, bananas and onions for 38 cents a pound.
The newest Kwik Trip in Dane County is a bit smaller than most, is located in a former Shell station along Highway M in the town of Westport and doesn't offer hot foods like hamburgers, slices of pizza and chicken sandwiches.
There is however, right near the bakery case, a walk-in humidor stuffed with cigars.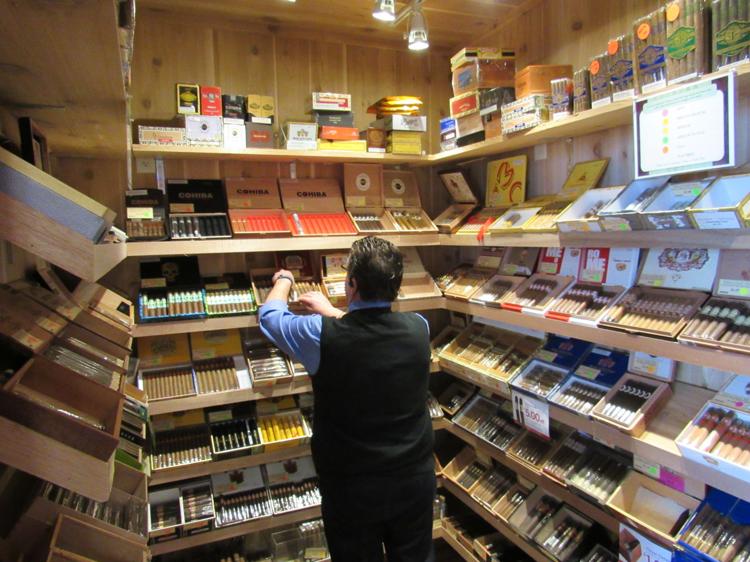 The La Crosse-based convenience store company is rolling out a plan to replace its 30 Tobacco Outlet stores in Wisconsin, Minnesota and Iowa with what are being called Kwik Trip Express stores. The stores are smaller than regular convenience stores, can be more easily incorporated into urban areas where land is at a premium and could help Kwik Trip rapidly expand by purchasing gas station convenience stores and converting them to the Kwik Trip Express brand.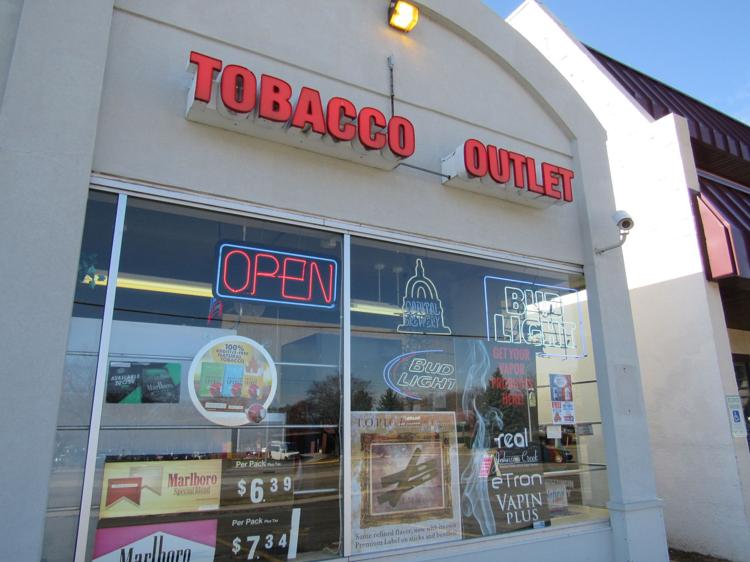 Tobacco Outlets are typically located in strip malls but by transforming the stores into convenience stores, it will bring most of the items offered at a regular Kwik Trip as well as a full-line of tobacco products more directly to customers, said John McHugh, a Kwik Trip spokesman. And that includes the cedar-lined humidors with glass doors.
"That was a trademark of our Tobacco Outlet stores so we will keep those humidors," McHugh said. "We're still in the early stages of this and we're trying to see how the consumer reacts to this."
Kwik Trip, with 555 stores and over 18,000 employees, is a Wisconsin success story with convenience stores dotted throughout three states. The stores have become wildly popular by offering a wide range of bakery, produce, meats, hot food, beer and soda and in many cases car washes. The company is in the midst of a rolling renovation plan that is upgrading older Kwik Trip stores that in some cases, like in Cross Plains, has involved building brand new stores and then removing the old store.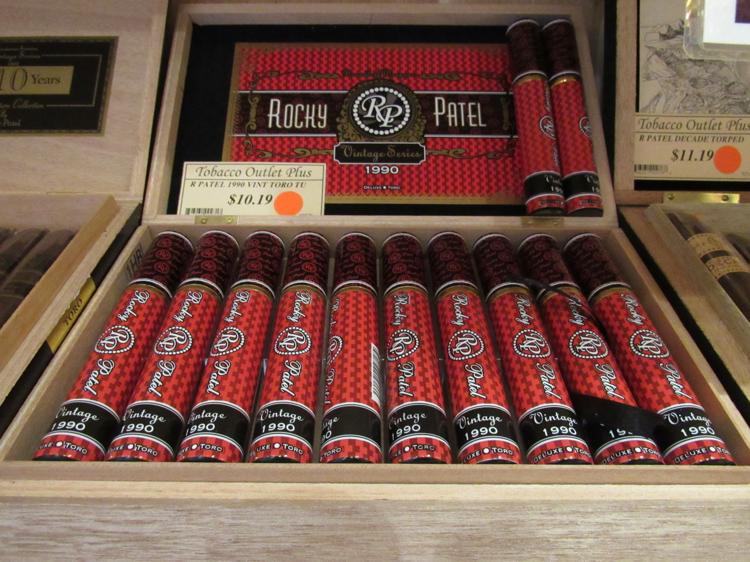 The Madison area has three Tobacco Outlet stores, on North Sherman Boulevard and in Monona and Middleton. It's not clear when those stores would close and be merged into Express stores.
The Kwik Trip Express model was unveiled late last year and now includes six stores, two in the Green Bay area; one in New Berlin that opened earlier this month; stores in Fort Dodge and Des Moines, Iowa; and a Waukesha store scheduled to open next month.
The town of Westport store that opened in December, is considered a replacement of the Tobacco Outlet store on East Washington Avenue and is in a space that had been Trader Gus Shell which also included Athens Gyros. The gyro portion is now operating out of a trailer behind the Kwik Trip Express but a full restaurant under a new name is under construction next door to the convenience store. Athens Grill is scheduled to open this spring and will include a 3,000-square-foot casual restaurant with up to 70 seats, a full bar, drive-thru and a production facility in the basement.
The Kwik Trip Express is another convenience store addition to Dane County where there are now 20 Kwik Trip-branded locations but only two within the city limits of Madison.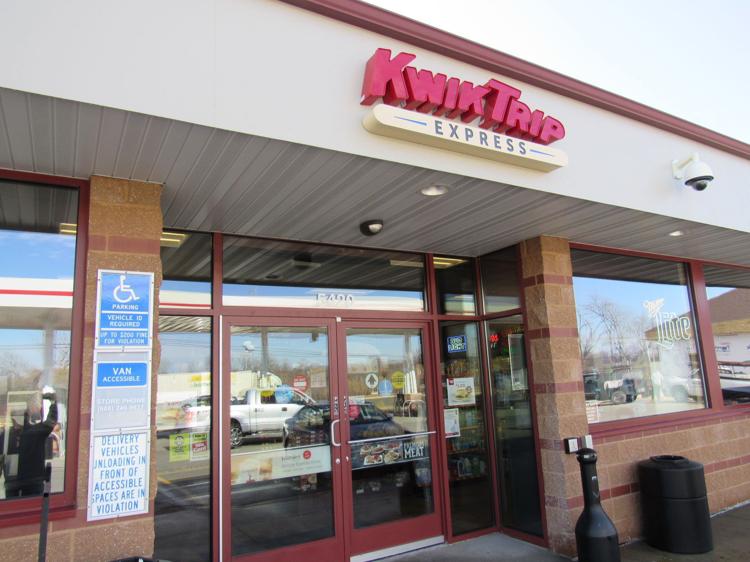 In 2014, the company opened a 6,500-square-foot convenience store with a beer cave in the ground level of Varsity Quarters, a six-story, 129-bed apartment building at 1423 Monroe St. Located on the site of the former Stadium Bar and across from Camp Randall, the store does not have gas pumps or parking. Instead, it relies on foot traffic from the area that is heavily populated with students.
In December 2015, the company opened a $3.8 million, 7,160-square-foot convenience store at 4825 American Parkway in the American Center business park that includes five gas pump islands, a car wash and a picnic area.
You have free articles remaining.
Register for more free articles
Stay logged in to skip the surveys
In early 2016, Kwik Trip proposed building a full-size convenience store at the corner of Acewood Boulevard and Cottage Grove Road on the site of a former Sentry grocery store that closed in 2014. The plan, however, was ultimately rejected by the city after protests by the neighborhood over concerns about traffic, lighting and beer sales.
The Kwik Trip Express model, however, could help fuel expansion into the city.
"We want to make sure the brand experience is still there," McHugh said. "In your urban markets, it's hard to find suitable locations and this might give us some options there."
Former Sentry site could be home to credit union
While plans for a Kwik Trip were doused last year, a new plan for the former Sentry store site on Cottage Grove Road is being proposed.
UW Credit Union has been speaking with city officials and neighborhood residents about the construction of a credit union on the site.
Justine Kessler, director of brand marketing for the 223,000-member Madison-based credit union, said in an e-mail last week that the credit union is working with the city to clarify zoning so it can obtain a conditional use permit "so that we have a full understanding of what is acceptable for the parcel. There is additional information-gathering that will take place before we take any steps toward advancing the project," Kessler said.
UW Credit Union has about 15,000 members within a 3-mile radius of the proposed development site with 2,200 homes and nearly 1,900 vehicles financed in the area.
However, the credit union could also have a challenge getting its proposed project approved. Ald. Amanda Hall, who represents the area, said Kwik Trip was technically rejected by the city because it was a single-story use. Unless the credit union proposes a mixed-use project with multiple stories, it could also face opposition, Hall said.
"They seem pretty gung-ho but I don't see the logic in it because of the significant zoning hurdle," Hall said.
New stores set
for West Towne
West Towne Mall last week announced three new additions to its 828,602-square-foot shopping center.
Torrid, a clothing store for plus-sized women, is scheduled to open a 3,050-square-foot store in late March. The store's collection includes apparel, plus-size lingerie and accessories for women who wear sizes 10 to 30. Torrid has over 400 stores in North America and seven other Wisconsin locations including at East Towne Mall and at the Outlet at the Dells in Wisconsin Dells.
Barbara Originals opened in early February and showcases works of art by local artist Barbara Scharpf, who creates palette knife paintings. The store offers décor including handcrafted pillows, jewelry boxes, photo frames and other items and is located near New York & Company. Scharpf is also founder of Creative Womanhood, an organization designed to encourage and inspire women to discover their artistic talents.
The mall also announced that Good Eats Subs is scheduled to open this spring in an 853-square-foot food court space.