MIDDLETON — Regardless of who submits the highest bid for Death's Door Spirits at a bankruptcy auction this week, one product won't be a part of the sale.
Kringle Cream, a rum that contains Wisconsin cream and mimics the popular breakfast pastry, was purchased in October by Margaret Ebeling, director of marketing at Death's Door.
She purchased the brand in October after she was told by Brian Ellison, one of Death's Door's founders, that because of the bankruptcy filing, it would not be possible to produce the product this year. Ebeling, who joined Death's Door in 2014, has years of experience in the restaurant industry in Denver and jumped at the chance to keep the Kringle Cream brand alive.
"I've been a strong believer in the brand," said Ebeling, whose business card identifies her as Kringle Queen. "Right now (the goal is) just to make it through the holiday season because we were a little late getting to production this year because we didn't know the fate of the brand moving forward with all of the challenges for Death's Door."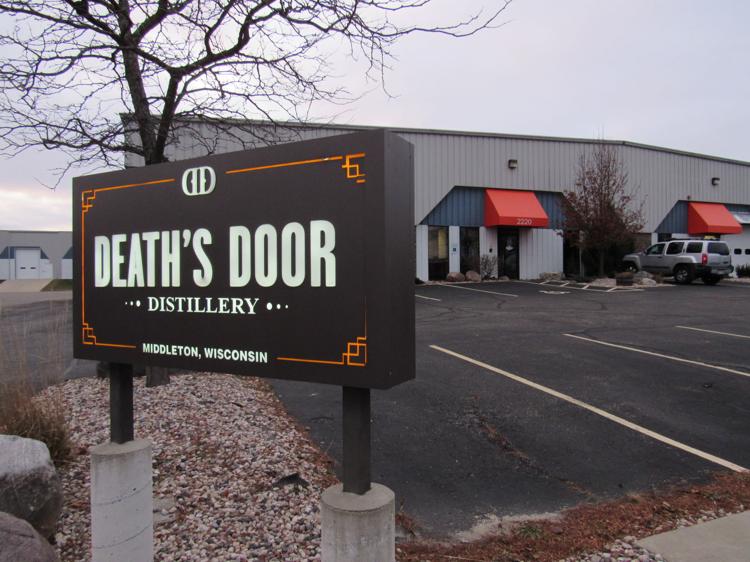 Death's Door Spirits was founded in 2007 by Ellison, Leah Caplan and Brian Vandewalle but Ellison took full control of the company in 2009. The company's products had been made by other distilleries until 2012 when it partnered with Serrallés USA, a Puerto Rican rum importer to construct a $3 million, 25,000-square-foot distillery in a Middleton industrial park. Death's Door remains the state's largest distillery but sales plateaued at 30,000 cases a year, far short of the anticipated 200,000 cases a year. Serrallés ultimately ended its relationship, and Death's Door is now $6 million in debt to more than 100 creditors, which includes about $3.5 million owed to Serrallés.
An auction to sell the company intact is set for Thursday with at least six known bidders expressing interest.
For Ebeling, she's excited for the next chapter of Death's Door and wants to grow her Kringle Cream to more of a year round offering. She said many people think it's only available during the holidays but it can be enjoyed at all times of the year and be consumed straight up over ice or mixed with different flavorings, coffee and liquor to create a wide range of drinks.
"It's kind of like people who think you can only drink coffee in the winter and have ice cream in the summer. That's not the case," Ebeling said. "I just felt like it needed to continue on. Anytime you take something out of production for a while people think it's forever gone and I just didn't want to miss a beat on that."