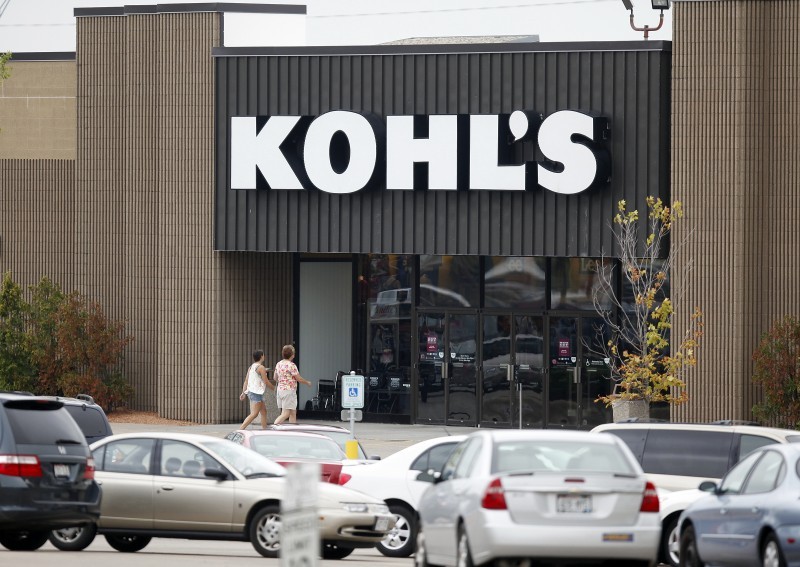 Wisconsin has agreed to provide Kohl's Department Stores up to $62.5 million in tax credits, one of the largest economic development packages put forward by the state, to expand its corporate headquarters in the Milwaukee suburb of Menomonee Falls.
The tax credits are meant to create up to 3,000 new jobs and retain 4,500 jobs at Kohl's headquarters, Gov. Scott Walker said Thursday.
"Strengthening Kohl's headquarters is good news for Wisconsin," Walker said. "Not only is this a significant number of jobs, but it also signals that Wisconsin's economic climate is improving."
The tax credit amount is second only to the $65 million the state offered Mercury Marine in 2010 to stay in Fond du Lac. Gov. Jim Doyle created the tax credit program in the 2009-11 biennial budget to help companies relocate to or expand in Wisconsin rather than move elsewhere.
Kohl's announced plans Thursday to acquire 100 acres of vacant land and a small office building in Woodland Prime office park to develop a $250 million second corporate campus to support the company's long-term business growth.
"While it was always our preference to remain in Wisconsin, Kohl's took the needed time to study all of our options, including an assessment of developing a campus outside of the state," CEO Kevin Mansell said in a release. He added that the Woodland Prime site "gives us the room we need to satisfy our business needs for decades to come."
Kohl's announced in May 2010 it was beginning the search for a new headquarters because of projected growth. The city of Milwaukee tried unsuccessfully to lure the company to its downtown Park East strip with a $100 million tax increment financing district. Thursday's announcement was the first public mention of the company looking outside the state.
In an interview, Mansell characterized the national search as an obligation to shareholders, rather than a serious attempt to relocate the company's nearly 5,000 employees, who he said are happy in Menomonee Falls.
"While we were never looking (to leave Wisconsin), we were definitely prepared to grow the new jobs in another state," Mansell said. "We were prepared to do that if that was the right answer."
As part of the deal, the Wisconsin Economic Development Corp. will create an enterprise zone to provide the state credits over 12 years. The actual amount will depend on capital expenditures and the number of newly created jobs.
So far, the state has awarded $389.3 million in potential tax credits through the program, though an award to Republic Airways was rescinded because the company decided to move, WEDC spokesman Tom Thieding said.
Menomonee Falls also will provide up to $12 million in tax increment financing funds and road improvements. The village will acquire Kohl's 530,000-square-foot former distribution center at N54 W13901 Woodale Drive.
Kohl's plans to continue operating its current headquarters at the Silver Spring Corporate Park in Menomonee Falls where it moved in 1996.
Kohl's was founded 50 years ago and has grown to be the 20th-largest U.S. retailer operating 1,134 stores in 49 states. It has three stores in the Madison area.