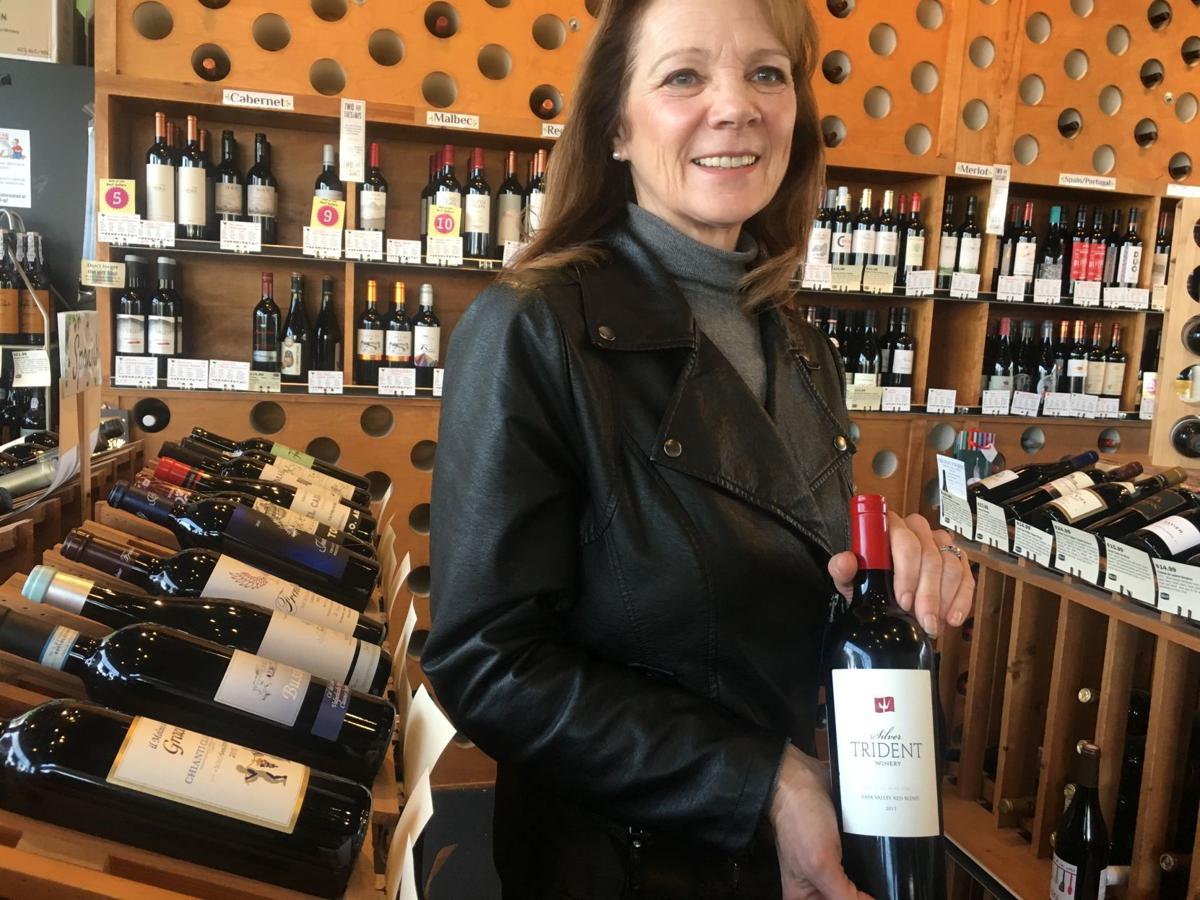 MIDDLETON — Agoston Haraszthy planted grapevines on a slope overlooking the Wisconsin River in the 1840s, only his stay was short.
As gold fever consumed the nation, the Hungarian nobleman departed the property that is now home to Wollersheim Winery & Distillery for the supposed riches of California in 1849. Ultimately, Haraszthy made a bigger mark in helping to develop that state's wine industry. He's commonly referred to as the "father of California viticulture," and in 1857 founded Buena Vista Winery in Sonoma, California.
Kari Auringer's move, while not as historic or dramatic, serves as a modern day example of how a love of wine led her to take advantage of setbacks, pursue dreams and improve her lifestyle.
Auringer, a Madison native, is the winemaker at Silver Trident Winery in Yountville, California, a community of about 3,000 people nestled in Napa County, about 60 miles north of San Fransisco. Auringer, after making wine as a consultant for other wineries, was brought on board by Silver Trident owners Bob Binder and Walter Jost in 2009 to make the winery's first vintage and she now makes about 2,500 cases of wine a year.
They include a $32 bottle of Symphony No. 9 Sauvignon Blanc, a $60 bottle of Benevolent Dictator, Sonoma Coast Pinot Noir and a $90 bottle of Twenty Seven Fathoms, Napa Valley Cabernet Sauvignon.
The wine can be found in Napa Valley and at the winery's elegantly decorated tasting house but also, for the past 10 months, in Madison at restaurants such as Delaney's Steakhouse, Tornado Club, Rare and Quivey's Grove and at retailers such as Barriques, Steve's Liquor and Star Liquor.
"It's so exciting to see my wine on the shelf somewhere, it's crazy. You have no idea," said Auringer, who was home visiting family earlier this year and sat down for an interview at Barriques in Middleton. "It brings me full circle. It's really cool to go from the dirt, to the winery, get it bottled, wait a little while and then come out into the marketplace and do tastings."
But her journey from Wisconsin to Napa Valley was less than direct and took years to accomplish.
After graduating from La Follette High School, Auringer, now 60, earned an associate's degree in graphic design and illustration. That led to a gig in Texas where she freelanced for advertising agencies before starting her own firm in Dallas where the clients included Texas Instruments, Frito Lay, Dr Pepper and 7UP.
She moved to Chicago in the mid 1990s for a few years to be closer to family in Wisconsin but when she was asked to join a dotcom startup in San Francisco, she jumped at the chance, all the while thinking about someday cashing in her future stock options and buying her own winery.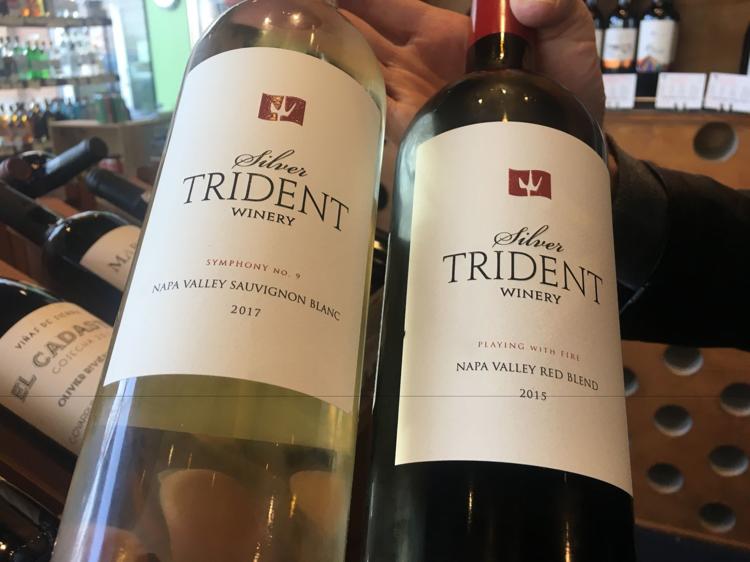 She began making her own wine in her kitchen and garage in 2000, but about two years after arriving in California, her dreams came to a quick end when the telecommunications company she had joined failed to secure another round of funding and closed its doors.
Out of work, she began freelancing by designing labels, brochures and other products for area wineries while at the same time taking classes in wine making at Napa College where she earned dual degrees in viticulture and enology and in wine sales and marketing.
Q: Tell us about your first paid job in a winery.
Auringer: It was in 2004. It was with the Napa Wine Company in Oakville. I got there at 4 or 5 o'clock in the morning and cleaned tanks and got ready for fruit to come in. I ran the crushers and drove forklift and we made wine. I learned a lot. It was really hard, but it was really awesome.
Q: How did you get interested in wine and wine making?
A: I got to the point (in Dallas) where I was doing a lot of entertaining for clients and we'd go to lunches and dinners and they'd hand me the wine list and it was my job to pick wine for the whole table. And, I was like, I really need to figure this out. So I started buying a few bottles, opening them up and tasting them and then one night I had opened six bottles of something and I thought I could be a lush. But if you invite people, that's a tasting. So I just started having people come and everybody brought a bottle so it actually financially worked out better.
Q: How did you weigh making money with doing something you really enjoyed?
A: I had been in the (advertising) business long enough where I was finding less and less joy. I was getting up in the morning and not loving what I was doing. For me, the whole marketing side of the business is the part that started to not fit well for me. Marketing is trying to convince people who don't have the money or shouldn't buy something to buy something. I was starting to have a hard time with that. I didn't want that to be what my life was about. Wine comes in all different price points and it just adds a little bit of joy to people's lives.
Q: Why do you tell your story?
A: I actually changed careers later in life and it was a jump and a risk, and I tell it so that I think maybe other people may be inspired by it. I was originally inspired by Julia Child. She started cooking when she was 40 and that turned out OK for her. It's just one of those things where I was able to take a leap from a career where I was doing well financially. (Wine making) is not a place where people go to get rich. But the quality of life is extraordinary and I feel so blessed to be able to do what I do.
Q: What is it about wine that makes it so alluring?
A: The thing about wine for me is that it's not Earth shattering and changing the world, but if you come to the table with people, friends, family, whatever, and open a bottle of wine and share food there's a relationship being built there. And if the wine is a little piece of that joy and happiness for people ... at the end of the day, I've made someone happy and that's important to me and that's where the satisfaction is, the joy is. It's not glamorous in any way. Being a winemaker is cleaning tanks and hauling hoses and sanitation and all that and being in the vineyard when it's cold and wet and awesome and sunny and great. It's a privilege that I get to do that.
Q: Had you stayed in Wisconsin, you might have been on the ground floor of a wine industry that has grown substantially over the past 15 years.
A: I could have. Probably, had I stayed here, I would have gotten into the industry through the retail or marketing side. The industry was so young then and family driven. And my family, that's not what they did. So I would have had to try and get trained to have the credentials to come into a family winery so it would have taken probably a little bit more time. Plus the winters here are a little too harsh for me. Remember, here's the thing, I changed careers later in life. I was 40 years old before I decided to switch gears.
Q: What are your thoughts on Wisconsin's wine industry?
A: I'm thrilled to see what's happening here. I love that there's a lot of support for it. I love walking into the stores here and there's a huge section that is local wine. Whenever I come to town, my brother, my mother, my sister, we get in the car and we go wine tasting. Wollersheim Winery, I've been there a million times and think they're making a great product. My mom sends me all the newspaper articles. They're doing a great job. I'm proud to see the state is doing so well.
Q: Do you find any Wisconsin wines in California?
A: There's very little. The Prairie Fume from Wollersheim, I probably see more than anything else.
The business news you need
With a weekly newsletter looking back at local history.