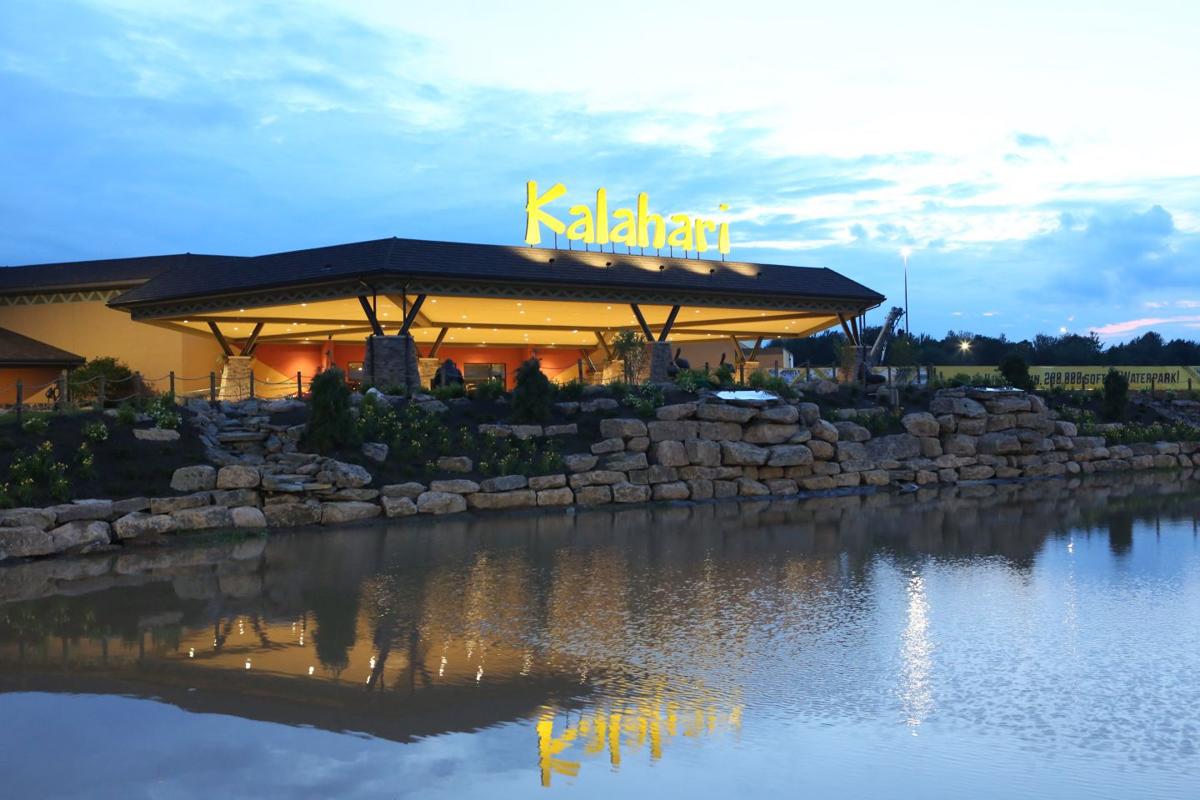 Wisconsin-based Kalahari Resorts and Conventions has announced $65 million in expansion projects for two of its indoor waterpark resorts but there won't be more room to slide, float or swim.
Instead, the investment is all about growing its convention business and meeting the demand for conventions and conferences that, in some cases, are being denied due to a lack of space.
For the Kalahari in Wisconsin Dells, which opened in 2000, the plan calls for the addition of 130,000 square feet of space that would more than double its convention facilities at Interstate 90-94 and Highway 12 to 230,000 square feet.
The $230 million Kalahari that opened in 2015 in the Pocono Mountains of Pennsylvania with a 100,000-square-foot convention facility will get an additional 134,000 square feet.
You have free articles remaining.
"When we first opened Kalahari, we definitely had our work cut out for us to encourage adoption of the idea that a convention center and indoor waterpark could exist in the same business model," said Todd Nelson, owner of the resort company. "We were steadfast in our vision, and it's been incredible to see the demand grow exponentially … the expansion of our convention centers nationwide will help meet this demand."
The projects will bring the two resorts in line with the Kalahari in Sandusky, Ohio, which opened in 2005 and boasts a 215,000-square-foot convention center. Not included in the $65 million project is what appears to be an upgrade for a planned resort in Round Rock, Texas. When Nelson announced plans for the $250 million project near Austin, Texas, a year ago, he said it would include nearly 1,000 rooms and 150,000 square feet of convention space. Plans now call for 200,000 square feet of convention space at the resort, which has yet to break ground but is scheduled to open in late 2021, according to the city.
The Wisconsin Dells area has 4 million to 5 million visitors a year who contribute more than $1 billion to the economy. That includes 5,600 meetings and conventions a year, a number that has grown over the past 20 years with the addition of more golf courses, spas, salons, high-end restaurants and shopping opportunities, said Tifani Jones, director of sales and service for the Wisconsin Dells Visitor & Convention Bureau.
The area has more than 400,000 square feet of convention and meeting space with Chula Vista Resort at 100,000 square feet of convention space, Wilderness Resort (55,000) and Ho Chunk Gaming in Baraboo (53,000). Smaller properties include Great Wolf Resort (9,000), Wintergreen Resort & Conference Center (17,000) and Trappers Turn Golf Club (6,300), according to WDVCB figures.
The $35 million expansion to the Kalahari in Wisconsin Dells will include a 56,000-square-foot ballroom, allow for larger conventions and help reduce instances where "on a regular basis" some conventions are being turned away due to a lack of space, Jones said.
"What we find is that a lot of inquires we receive tend to be for high-demand time periods where we have difficulty matching groups to space," Jones said. "This will allow us to speak to some groups that may have disqualified us from consideration in the past."