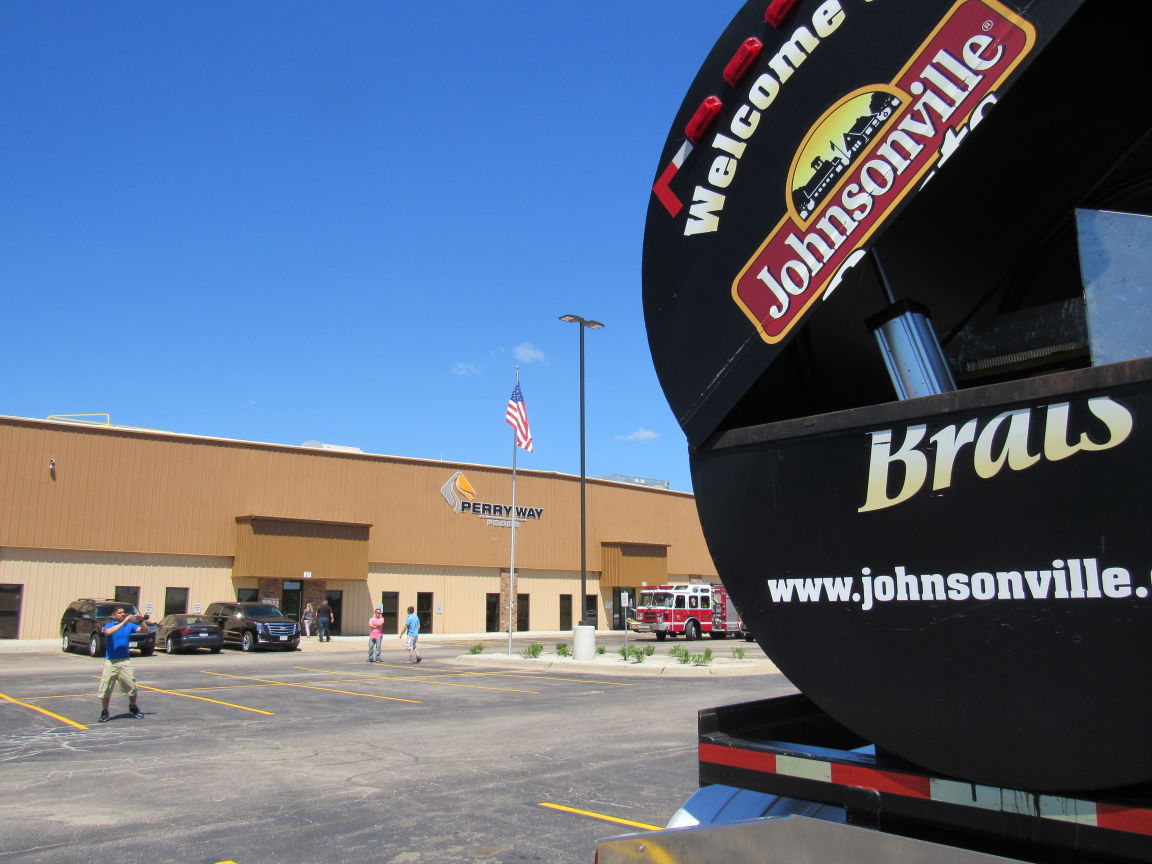 WATERTOWN — Arturo Mares has spent part of the past year laying mulch and pulling weeds at a nature area, removing brush at the Watertown Municipal Airport and mowing the lawns of his elderly neighbors in Johnson Creek.
Garrid Neitzel, 30, and Ryan Viedma, 31, put in time at Octagon House where they did landscaping work on the tourist spot overlooking the Rock River.
But in a few weeks, the three men will be back at work making bratwurst.
Officials with Johnsonville Sausage on Tuesday celebrated the near completion of a $36 million, 122,000-square-foot production facility that is nearly twice the size of a former plant near Watertown's downtown that was destroyed by fire in May 2015.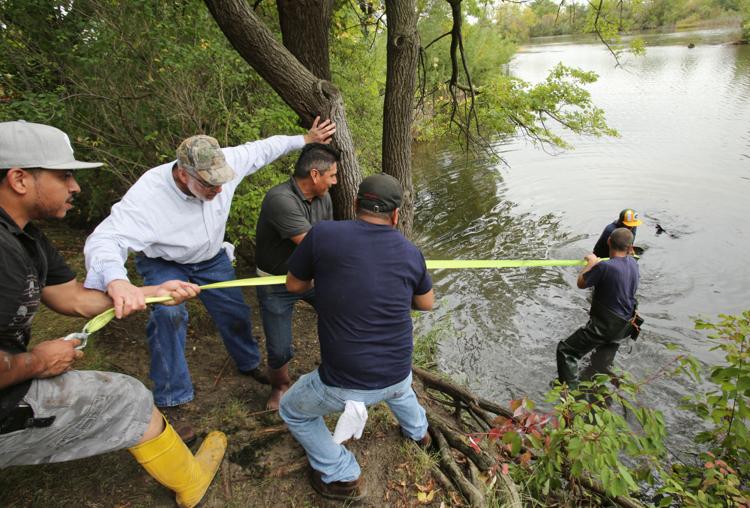 In an effort to retain the company's 120 local employees, Johnsonville paid them to take part in community service projects and to go to school at the Watertown campus of Madison Area Technical College. The workers retained their benefits and earned company bonuses.
"I was real nervous," Mares, 43, a 24-year employee said about the potential of losing his job after the fire. "We now have a lot of space here where we can grow."
Johnsonville, based in Sheboygan Falls and known worldwide for its meat products, opened its Watertown operation in 1981 in a former butcher shop built in the late 1800s near the city's downtown. The facility processed hogs and shipped the meat to other plants to be made into sausage products.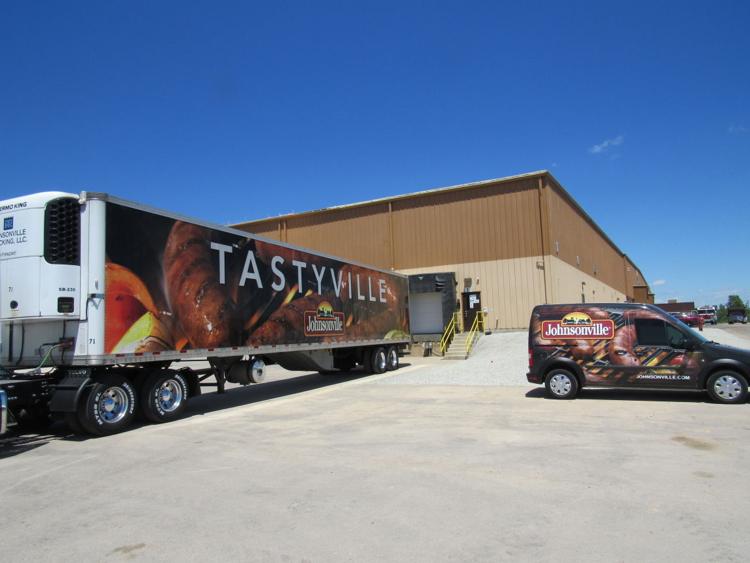 The new facility is located in a space that most recently was used to prepare labels for beer bottles for Miller Brewing Co. The bulk of the $36 million investment was to convert the building into a meat processing plant that now includes a bratwurst production line. By the end of the year, more than 155 people could be working at the plant.
You have free articles remaining.
The retention of experienced employees was critical, said Ralph Stayer, who owns the company his parents started in 1945 and which now employs about 1,600 people. The fire forced some plants to have employees work 60-hour weeks to make up the lost production, but Johnsonville did not receive insurance money to offset the costs of paying employees to do service work.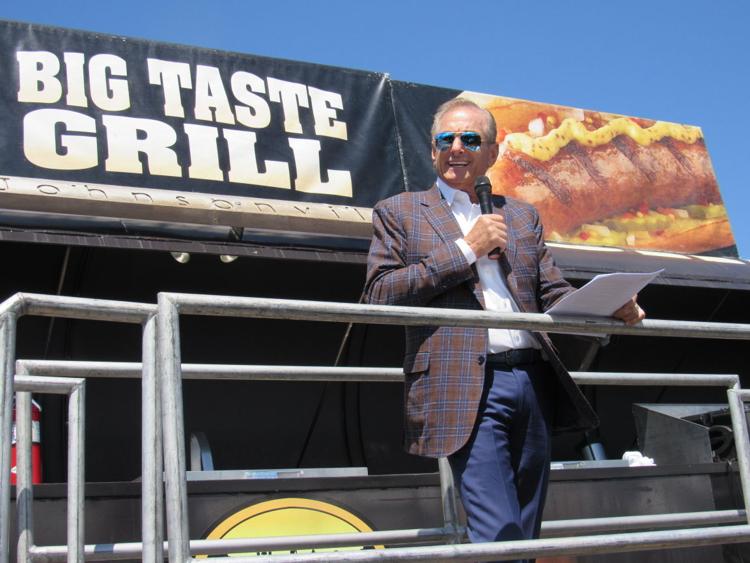 "It was just the right thing to do," Stayer said of the service program. "We'll get that all back in no time because if we would have had to start up someplace else with new employees, it would have been a mess."
During the down time, employees logged nearly 10,000 hours with community organizations, including Rock River Rescue Foundation, and completed 9,745 hours of coursework in critical core manufacturing, English as a second language and general math and computer classes.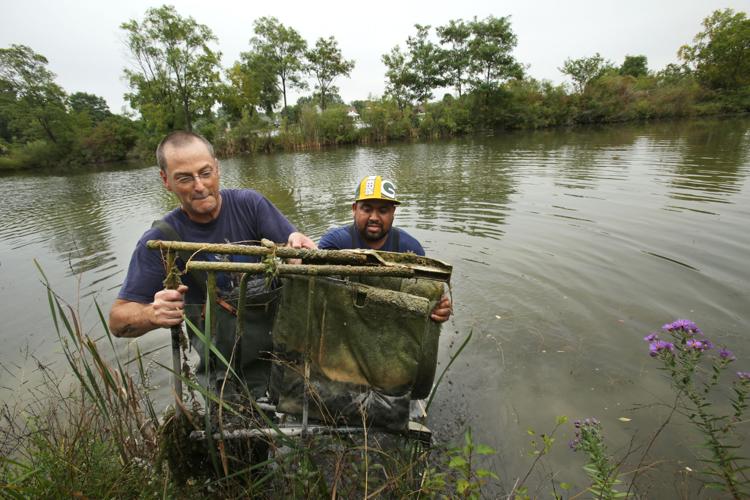 "It's pretty unheard of. Not many companies would do what happened here," said Neitzel, who has been with the company for five years.
"I never thought they would have done this for us, but they did," said Viedma, a 15-year employee.
On Tuesday, more than 200 people gathered under a large tent in the parking lot of the new facility with Johnsonville's Big Taste Grill pumping out fried bratwurst for employees, their families, local politicians and Gov. Scott Walker.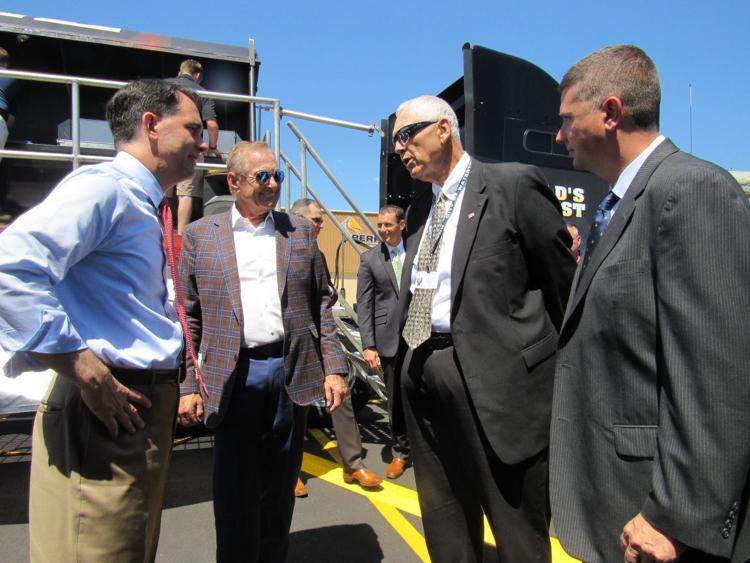 Watertown Mayor John David said that initially after the fire, there was concern that employees would lose their jobs and that the work that had been done in Watertown would be moved elsewhere within the company, which has four other production facilities: in Johnsonville, near Sheboygan; two in Sheboygan Falls; and one in Holton, Kansas, where some Watertown employees worked intermittently over the last year.
"They have 120 employees and we did not want to lose that," David said. "There was a lot of support from people to have them stay here, and then Johnsonville goes above and beyond the call of duty with the civic projects and sending them to school. And now they're even adding employees."
'There was a lot of support from people to have them stay here, and then Johnsonville goes above and beyond the call of duty with the civic projects and sending them to school.' john david
Watertown mayor