HORICON — Company towns have no guarantees.
Port Edwards, a village of 1,818 just south of Wisconsin Rapids, saw its paper mill close in 2008, a move that put 500 people out of work. Just north of Wausau, paper production helped create the village of Brokaw in 1900, but in 2011 Wausau Paper shuttered the mill that employed 400.
Janesville has lost General Motors; Manitowoc: Mirro; Eau Claire: Uniroyal Goodrich Tire Co.; and Kenosha: American Motors Corp.
Horicon is certainly not immune from market shifts, corporate changes and Wall Street fluctuations. But another expansion of the John Deere Horicon Works has added some insurance to this city's future.
A $24 million, 22,000-square-foot project that adds 12 jobs and two enormous presses used to punch out steel parts has been completed and comes three years after a $43 million, 388,000-square-foot expansion project. John Deere here employs more than 1,200 people. Some produce lawnmowers and snowblowers at the downtown plant along the Rock River, while Building 101 on the city's southern edge is a hub of production for parts and assembly lines for side-by-side utility vehicles like the Gator used on farms, at ballparks, construction sites and by hunters and anglers.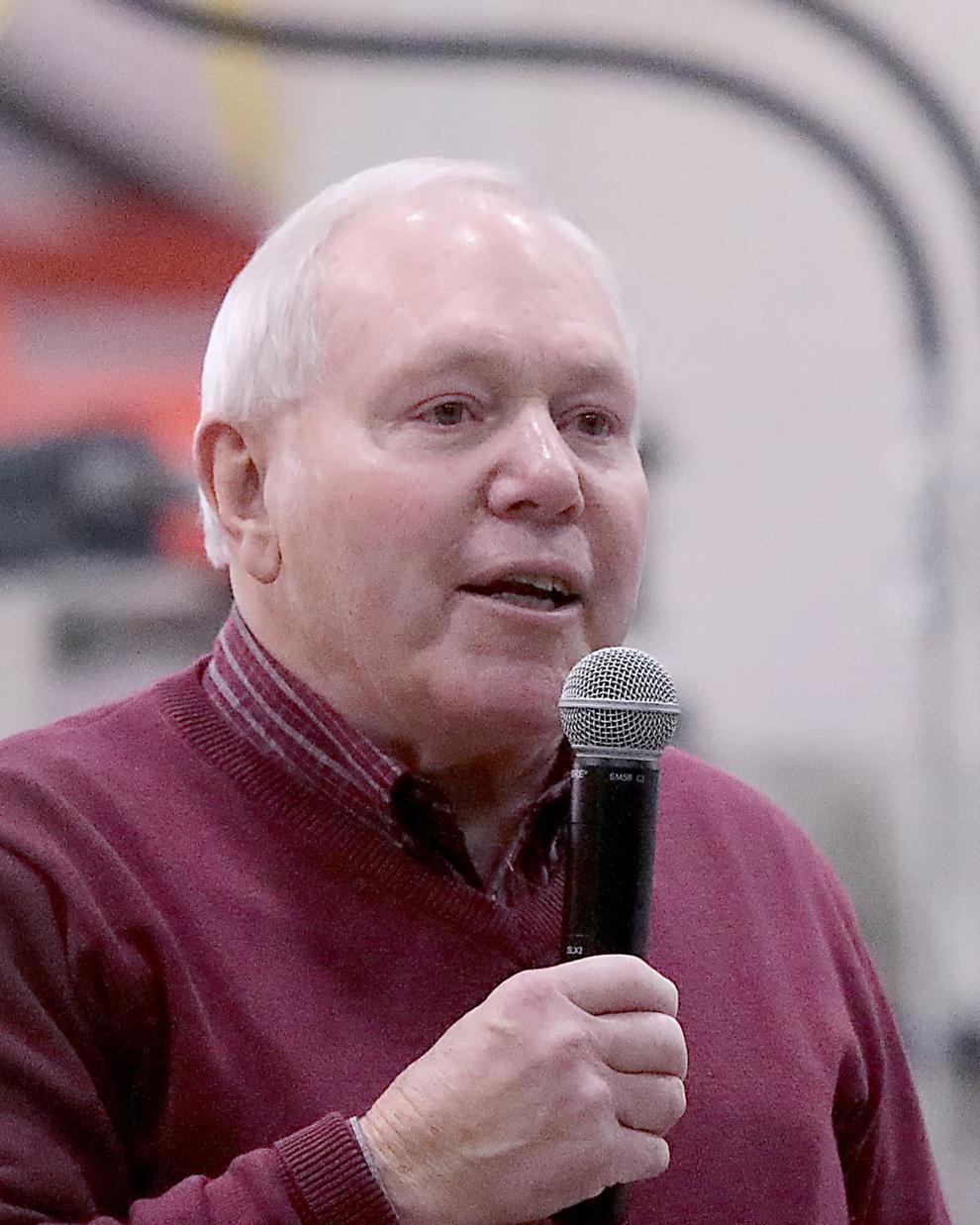 "When you look at Horicon and the size of our town, Deere has an immense effect on it," said Mayor Jim Grigg, who spent 24 years at Horicon Works as a manufacturing engineer before retiring in 2003. "The last two expansions have been great for the city. I'm looking forward to the next expansion."
No plans have been announced but the company has room to grow and is using only 70 of its 143 acres for its south side operations that cover nearly 600,000 square feet and employ about 500 people. The downtown plant, its roots established in the 1800s, has 700 workers and consumes 800,000 square feet at the gateway to the Horicon Marsh, the largest freshwater cattail marsh in the country.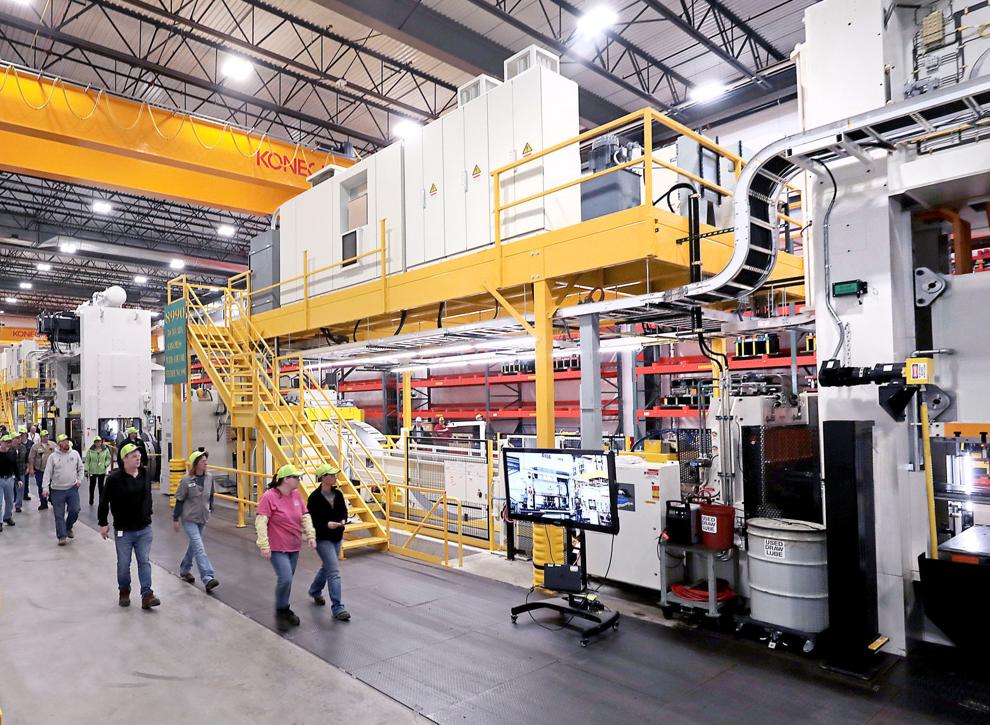 Tour boats, kayakers and canoers bring tourists, birdwatchers and hunters to this city of 3,655, but John Deere is the economic engine. It's the biggest employer in Dodge County and draws workers from throughout the region. Starting wages can range from $16 to $18 per hour, but incentives can add 30 percent more to a paycheck.
Last year, voters in the Horicon School District approved a $26.5 million school referendum to create a single campus, build an elementary school and make improvements to the high school and middle school. That same year, John Deere Horicon Works employees donated more than $163,000 to the United Way of Dodge County.
"Everywhere you go, every school you go to and every church you visit, this community is based on the workers you see here at John Deere," said Alex Hoekstra, a former Horicon Works employee who is now District 10 director for the International Association of Machinists and Aerospace Workers and a former president of IAM Local 873, which represents Horicon Works employees. "They've really built and have sustained this community."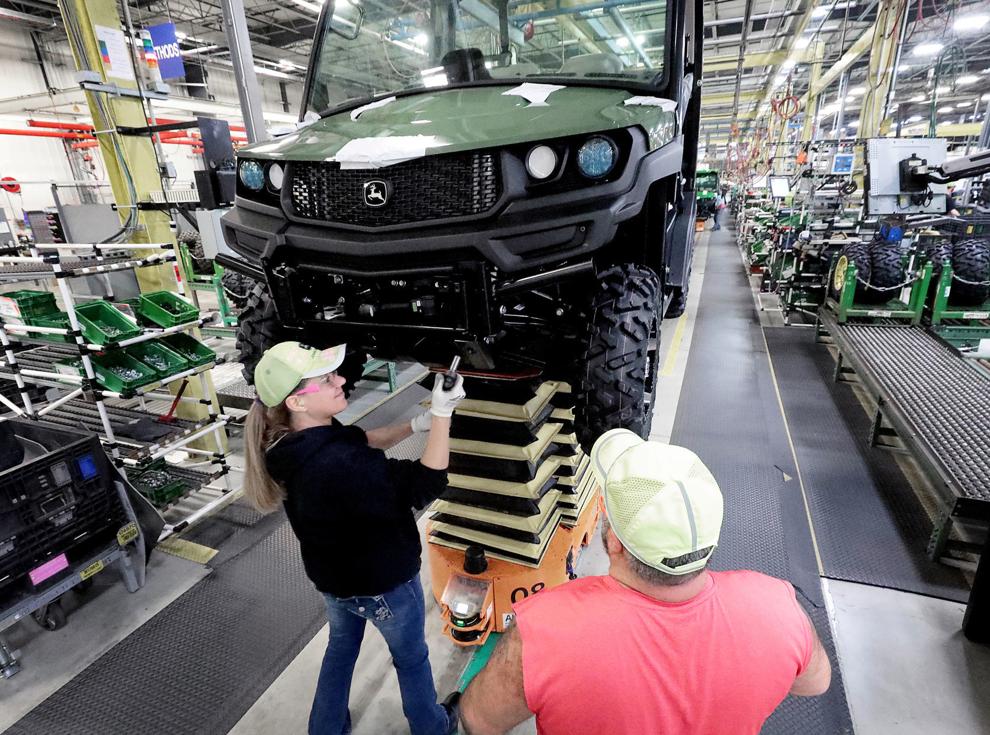 Beyond farming
Founded in 1837 in Moline, Illinois, John Deere is one of the oldest agricultural equipment manufacturers in the country and a Midwestern staple. It employs about 73,000 people in 19 states and its green and yellow products include not only farm tractors, combines, tillers, rakes and other farm gear but also construction and forestry machinery, diesel engines, drivetrains used in heavy equipment and lawn care equipment.
However, the international trade war is wreaking havoc for Deere & Co., which last month announced it would initiate a company-wide voluntary employee buyout program. The Quad-City Times reported that in the fourth quarter that ended Nov. 3, net income fell to $722 million from $785 million in the fourth quarter of 2018. However, worldwide net sales and revenues increased 5 percent in both the fourth quarter and full year of 2019 to $9.896 billion and $39.258 billion, for the respective periods.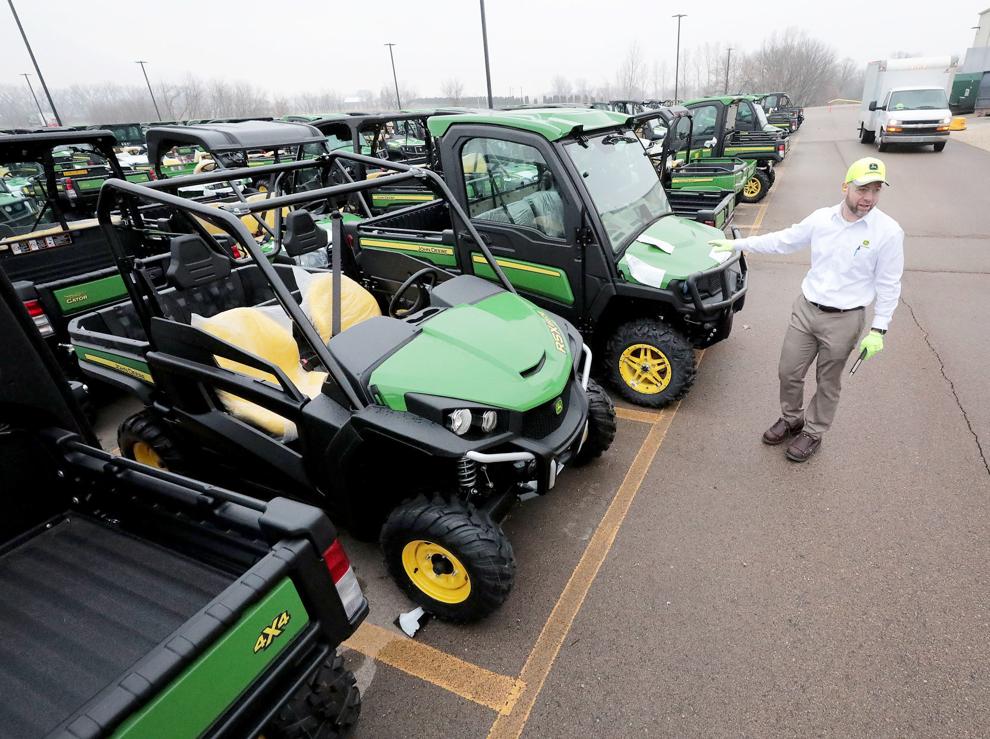 John May, Deere & Co.'s new chief executive officer, said Deere's performance was a reflection of the continued uncertainties in the agricultural sector. But there was some good news in the report for Horicon, which does not make agricultural machinery.
"At the same time, general economic conditions have remained favorable. This has supported demand for smaller equipment. ... Despite present challenges the longer-term outlook for our business remains healthy and points to a promising future."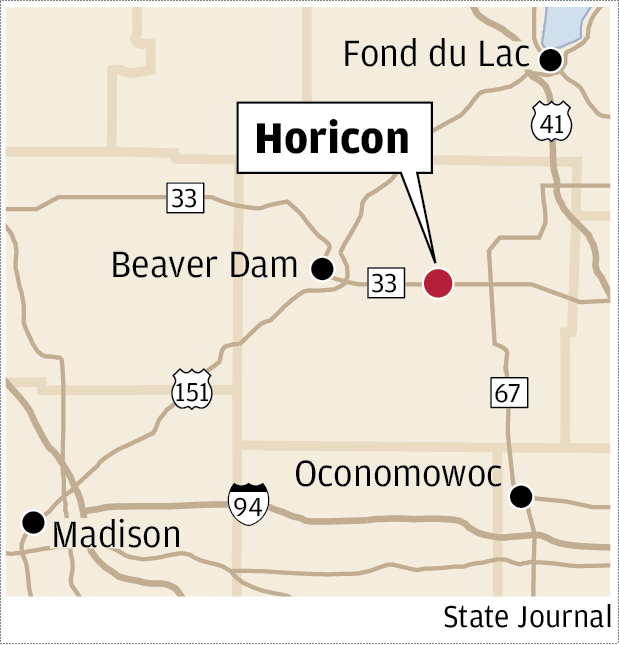 Manufacturing has had a long run in Horicon. In the mid-1800s, brothers Daniel and George Van Brunt created a planting machine that could sow seed and cover it with soil. They built their first six machines in Mayville before moving their company in 1861 to nearby Horicon. Daniel founded Horicon State Bank in 1896 and the institution now has 19 locations, including its downtown Horicon facility built in 1915. But in 1911, the Van Brunts sold their company to John Deere and the factory continued to produce solely farm equipment until 1963, when it entered the consumer market by making garden tractors.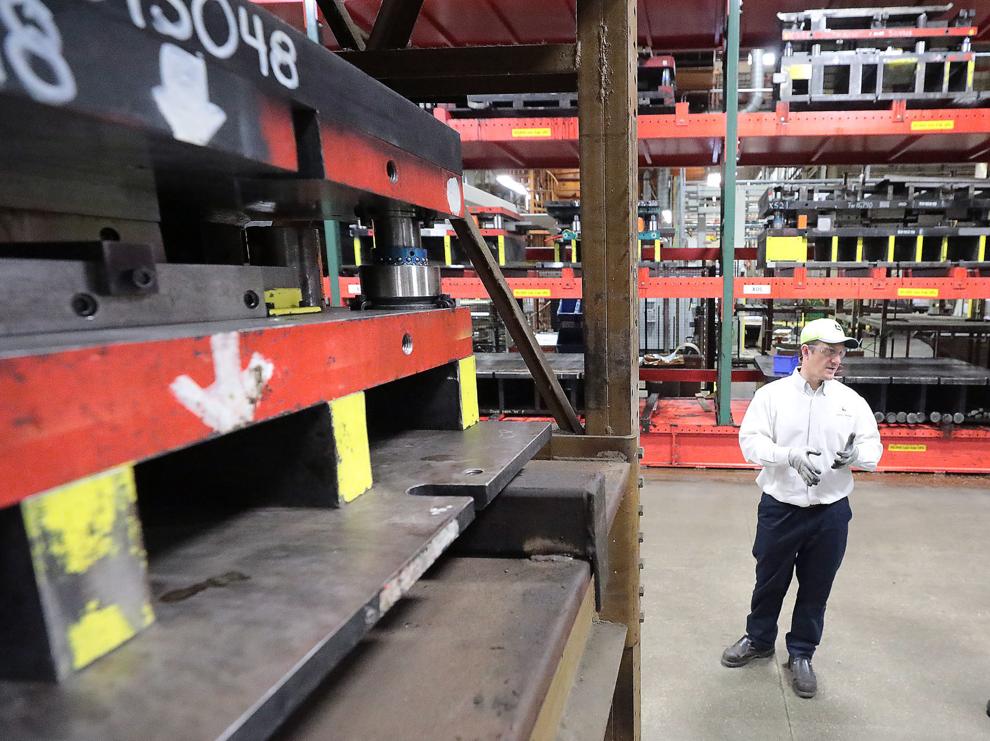 The production of farm equipment was moved out of Horicon to Des Moines, Iowa, in 1969 and a 200,000-square-foot facility was constructed on Horicon's south side in 1973. More products were added, like mower decks, snowblowers, tillers and push-behind lawnmowers, and in 2010, Horicon Works celebrated the production of its 5 millionth garden tractor.
Gator growth
The 2016 expansion was designed to accommodate the explosive growth of Gator sales but it eliminated about 100 jobs in Janesville where a 500,000-square-foot warehouse was used to finish Gators and prepare them for shipment to dealers and retailers. That work is now all done in Horicon.
"We would ship partially built Gators to Janesville, they would get the dealer order and then they would put the color panels on and the seats and the tire options and ship it to our dealers," said Chris Schluter, a business unit manager. "Part of the vision for this is that we are able to build the order completely."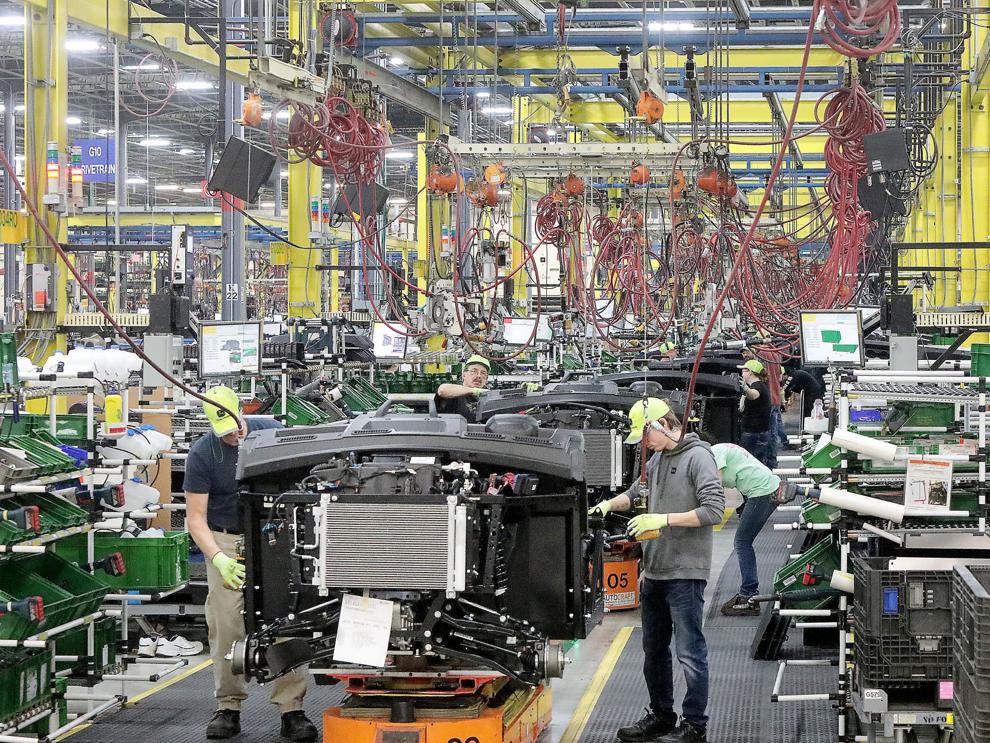 Building 101 has two assembly lines for seven different types of Gators that can retail from about $8,400 for a basic model while a more tricked-out model can include heating and air conditioning and cost $27,000.
One line primarily focuses on the T Series traditional Gators while the other manufactures newer-designed mid-duty and heavy-duty Gators. They all move through production on automated vehicles that charge and adjust the height of the Gator based on the job at each work station. Several different models of Gators can be on the line at one time.
The 2016 expansion included $3 million from the city in the form of tax incremental funding, which is scheduled to be paid off by 2025, said Kristen Jacobson, the city's clerk-treasurer.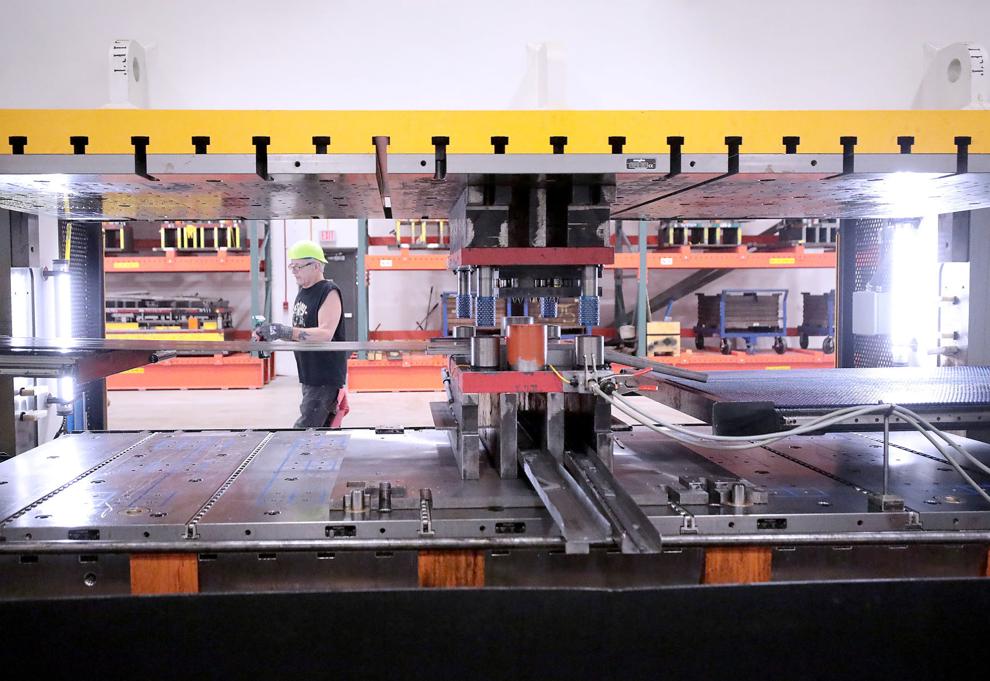 Latest expansion
The latest expansion project at Building 101, which includes $250,000 in funding from the Wisconsin Economic Development Corp., adds a $1.8 million 700-ton press and a $3.2 million 1,100-ton press. Another 700-ton press will come in March that will replace an older model.
Steve Johnson, who has been factory manager since 2010 and has worked for John Deere for 40 years, said business at Horicon has grown 50 percent since 2010 thanks in large part to increased sales of Gators and riding lawn tractors. In addition, Horicon Works is also making parts for John Deere facilities in Georgia, Tennessee, Iowa and Illinois.
"We've got to make sure we're positively engaging our employees making this a great place to work because we don't have a huge population to draw from," said Johnson, 63, who grew up on a dairy farm in western Wisconsin. "We can't have a revolving door-type of business where employees are here one day and gone the next."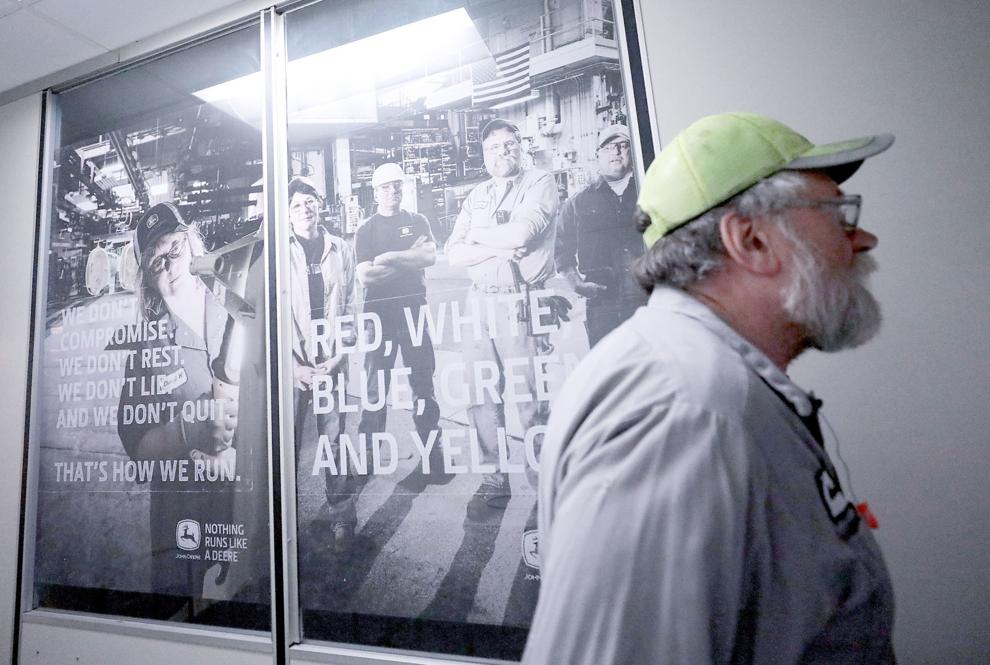 The new presses stand nearly two stories tall, are fed coils of steel and are able to crank out parts at twice the speed of older presses. Overall, the 22 presses in Building 101 have a range of capabilities from 250 tons to 2,000 tons and use dies that can weigh up to 50,000 pounds each. The parts can include small washers and brackets to six-foot-wide mower decks and the full side of a frame for a riding long tractor or Gator utility vehicle. Ear plugs are a requisite for employees as the massive presses pound and thunder throughout the workday.
And because those presses are making parts for other facilities around the country, it means Horicon has become more integral to the overall John Deere supply chain, a move that could help secure jobs, opportunities and future growth.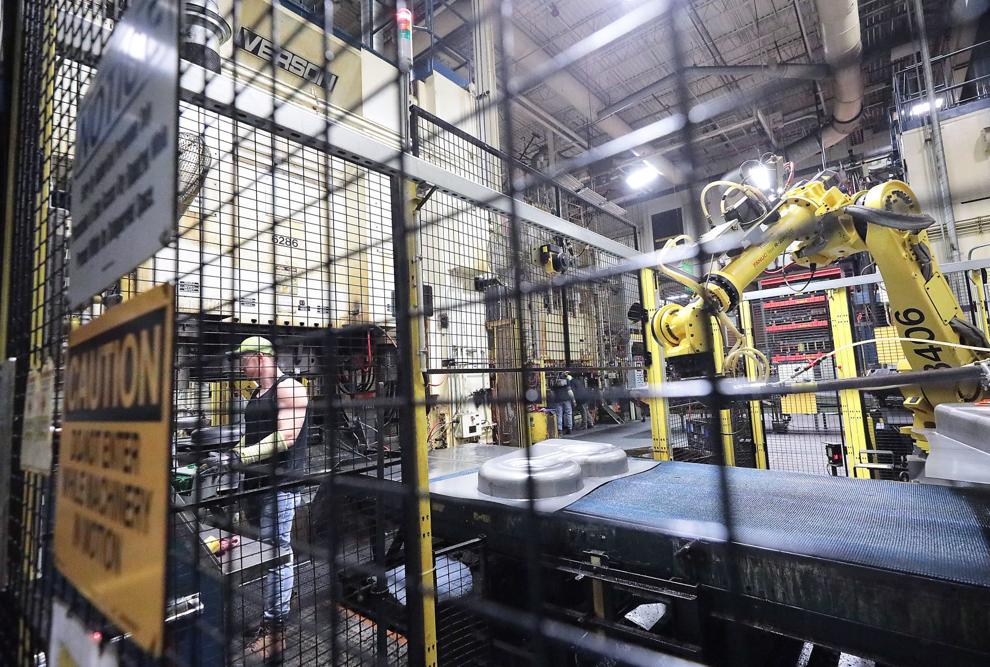 Greg Gassner, 59, has worked in Building 101 for over four decades. He's seen the ups and downs of manufacturing, recessions and boom times. The ability to adjust to the market and take on new and different products and procedures has been integral to the success of Horicon Works and, in turn, the community.
"Change is huge. When I started here 41 years ago, change wasn't well accepted. It was more of a negative thing because people didn't want to change," said Gassner, a manufacturing floor coordinator. "That whole thing has come full circle, especially today's generation, because they know it's a positive thing that's most likely going to represent job security."