PAOLI -- Ken and Sherrie Ruegsegger opened the 700-square-foot Paoli Local Foods as a way to sell and market the meat and vegetables grown on their farm near New Glarus.
Since 2007, the business at 6895 Paoli Road, now known as Paoli Cafe & Grocery, has expanded to 5,000 square feet and in 2012 included the addition of a cafe where the offerings have included sandwiches made with meat curated from local producers, stuffed green peppers with wild rice and quiche made with a Swiss chard, kale and goat feta cheese.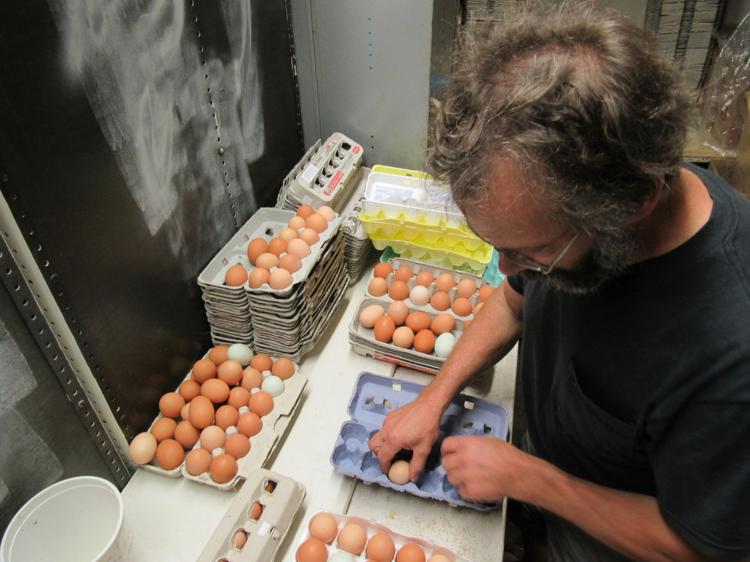 Customers routinely stop in to purchase duck and chicken eggs and bicyclists have made the store and cafe a regular stop but the business in downtown Paoli is closing, not due to a lack of business, but because of a divorce. Friday is the last day of business for the cafe, while the store will remain open through Wednesday. An auction is tentatively set for July 13. 
"It's been an awesome journey," Ken Ruegsegger said. "I get to grow the food, cook the food. ... It's really sad that I have to leave but I'm trying to do the work of three people, and it's not working."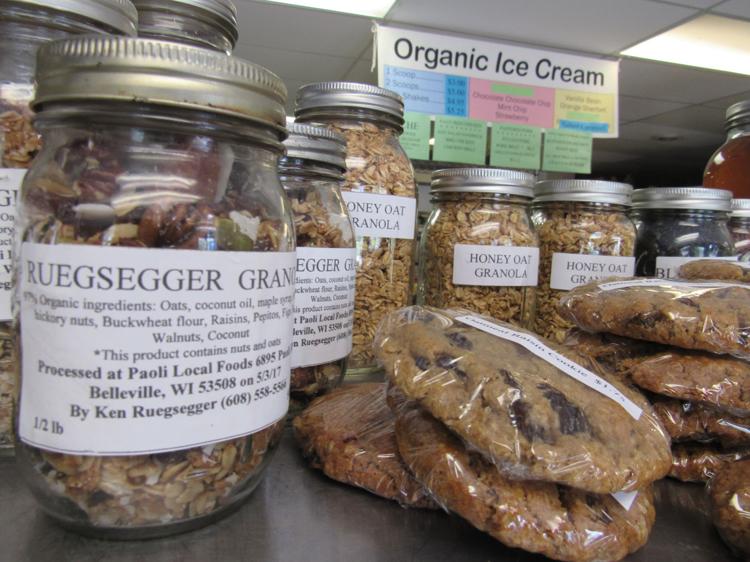 The grocery store became known for its wide range of locally raised products including grass-fed Angus beef, chicken, turkey, organic produce, homemade jams, pickles, wild gathered items and organic compost from the family farm that Ken's father, Albert, purchased in 1958. Ken took over what is now a 140-acre operation in 1980.
The store also helps support about 80 local producers and has been one of the staples of Paoli, an artisan community along the Sugar River just south of Verona. Other businesses in the hamlet founded in 1856 include Paoli Schoolhouse Shops & Cafe; Cluck, The Chicken Store that sells backyard chicken supplies and art; Paoli Pub & Grill, Zazen Gallery, Hop Garden and Paoli Bread & Brat Haus.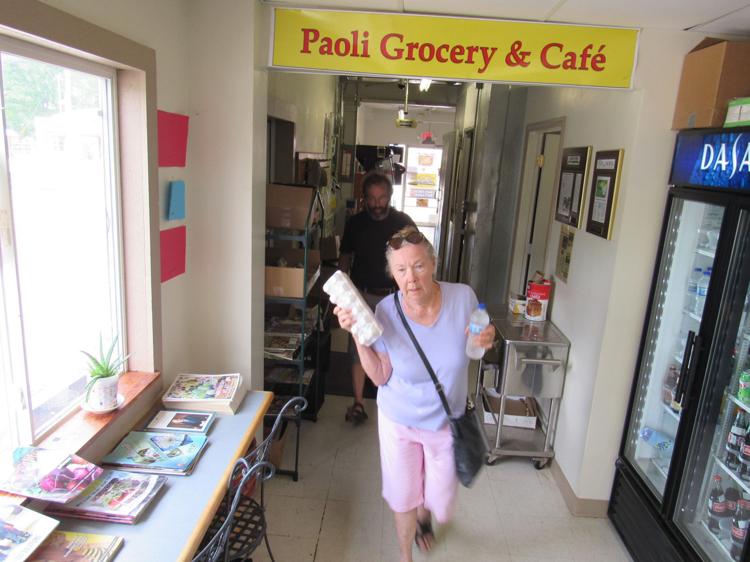 You have free articles remaining.
Register for more free articles
Stay logged in to skip the surveys
But the loss of the business will leave a sizable retail space empty at the corner of Ridge Trail and Paoli Road and be one less outlet for organic produce, meats and locally produced foods, although Ruegsegger plans to continue selling products from his farm through his website, his delivery service and at the Dane County Farmers' Market.
He has 3,500 subscribers to his newsletter and the number continues to grow. On Thursday, he was busy packing eggs from his farm into cartons in between waiting on customers at the deli counter. He has 35 ducks and 400 laying hens. The soy-free duck eggs sell for $10 a dozen and the soy-free chicken eggs for $6 a dozen.
"I sell out. I can't keep up," Ruegsegger said of the demand for his eggs.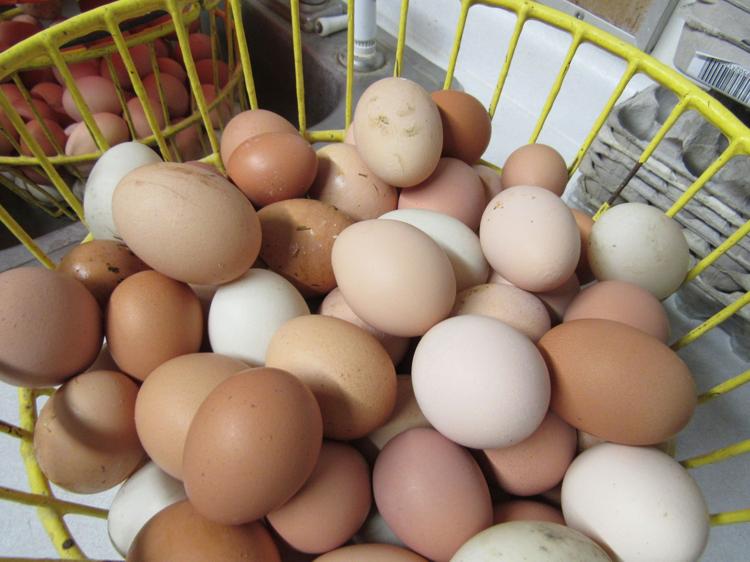 In 2008, the Ruegseggers were nominated by the local chapter of Slow Food Wisconsin to represent the state at the Slow Food Nation festival in San Francisco and were nominated for a Dane County small-business award.
Among the items that are part of the store's liquidation are 300 free-range, soy-free chickens that were just recently butchered and pastured, and soy-free pork. The sale also includes jams and jellies, pickles, salsas, cheese, Kombucha, granola and bulk grains and pasta. All restaurant and store equipment is being sold, including a walk-in freezer and walk-in cooler, shelving and cooking and baking equipment.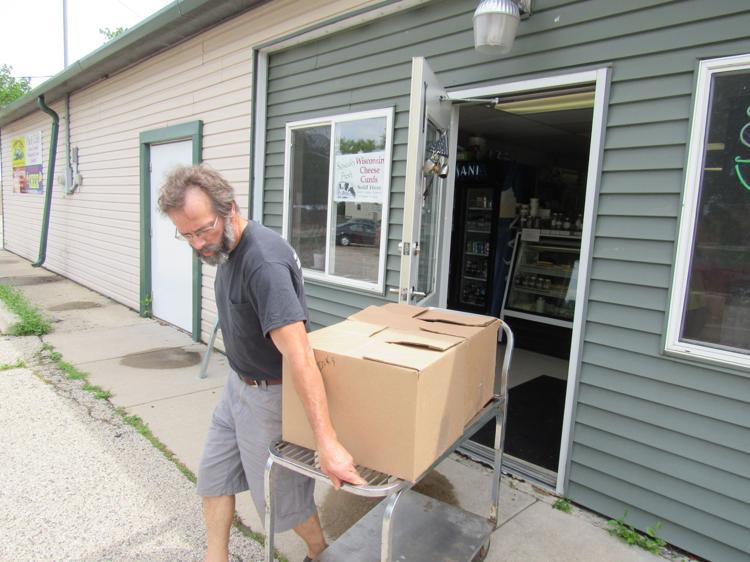 Ken Ruegsegger said his wife has been gone from the business for nearly two years and he only has a few part-time people working at the farm and the cafe and grocery operation. There is little free time for Ruegsegger but it also has been his life.
"It's insane but you know what? I've enjoyed every minute of it," Ruegsegger said. "I love what I do, I love the people, I love the food. I've learned so much and I've helped so many people. It was just an incredible experience, but there will be a transition period."