If Hilldale Shopping Center owners want to continue to expand the center's footprint on the city's West Side, it could be to the south.
WS Development, a Massachusetts company that owns Hilldale, has purchased the 2.8-acre BMO Harris Bank property at 401 N. Segoe Road.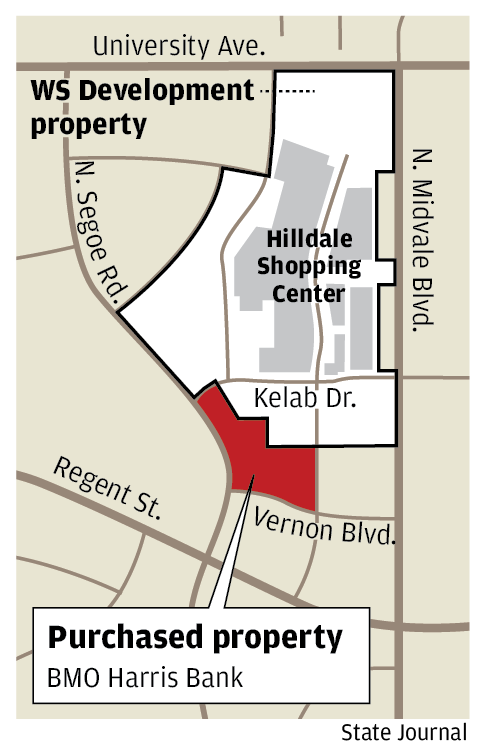 The site, adjacent to a parking lot already owned by WS Development, backs up to Vernon Boulevard and was purchased in October for $7.3 million, according to Dane County and city of Madison land records.
Carleigh Thalmann, a spokeswoman for WS Development who works for a Chicago-based public relations firm, said her client has declined to comment on any potential plans for the property that is near Great Dane Pub & Brewing Co. and the AMC Dine-In Madison 6 theater.
You have free articles remaining.
Officials within the planning division of the city of Madison said they have not seen any plans for the property, nor have they been talking with WS Development officials about potential uses for the land.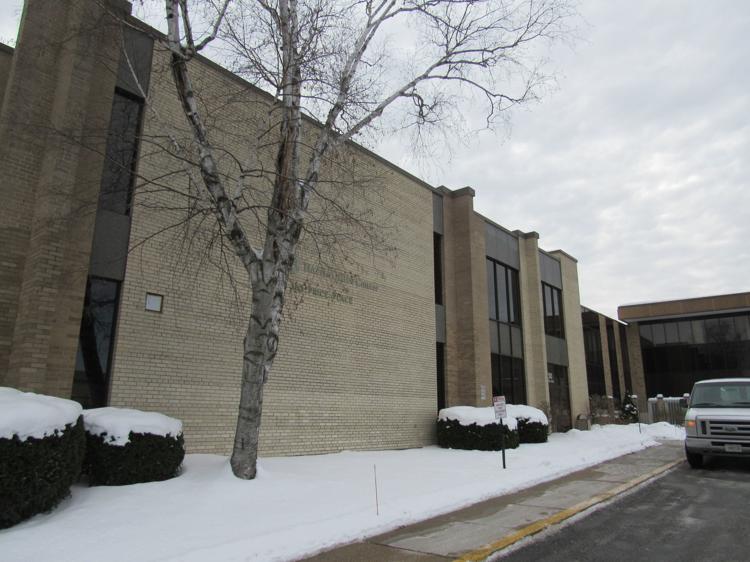 Hilldale, which opened in 1962, is one of the city's oldest shopping destinations but was purchased by WS Development at a 2012 sheriff's auction for $52 million. The property had been owned by Chicago-based Joseph Freed & Associates, which bought it in 2004 and spent millions on upgrades that included parking structures, a streetscape and shops and restaurants on the east side of the property.
Over the last six years, WS Development has also pumped millions of dollars into further upgrades. They have included a $15 million, 53,000-square-foot redevelopment between Macy's and Metcalfe's Market that created an open-air corridor on the shopping center's north end. In 2017, an outdoor plaza was created between Macy's and the movie theatre, a project that created a new space for University Book Store, added an Apple store and a space for an L.L. Bean store scheduled to open this spring.
But with limited space available on the west side of the shopping center property and the north and east sides fully developed, the south side appears to be the only viable option for expansion. The BMO Harris property, which includes the Hilldale Branch and an adjacent office building, could provide ample space for more redevelopment in conjunction with the parking lot at Price Place and Kelab Drive.
Send retail-related tips and story ideas to badams@madison.com or call Barry Adams at 608-252-6148.