FORT ATKINSON — Dave Young had a grand vision for one of this city's most prominent and spacious buildings.
In the early 2000s, Young, who skipped college and fashioned cowboy boots and motorcycles, spent $8 million to renovate the Creamery Package Manufacturing Co. facility in the heart of Fort Atkinson's downtown. Young moved the corporate offices of his VyMac Corp. to the fifth floor, leased part of the ground floor to a Verlo Mattress store and had plans to use other floors in the building for more offices and to revive a high-end mattress brand that dated back to the 1850s.
But in 2012, Young, who was 45, was killed in an accident while working on one of his vehicles. VyMac's corporate offices moved out of the Creamery Building the following year and later the company, which provided mattress parts and kits to Verlo stores, was purchased by A. Lava & Son Co., a Chicago manufacturer and distributor of bedding components.
Young's plans to revitalize the creamery building, energize the city's downtown and fill the historic brick structure with employees, however, are being realized.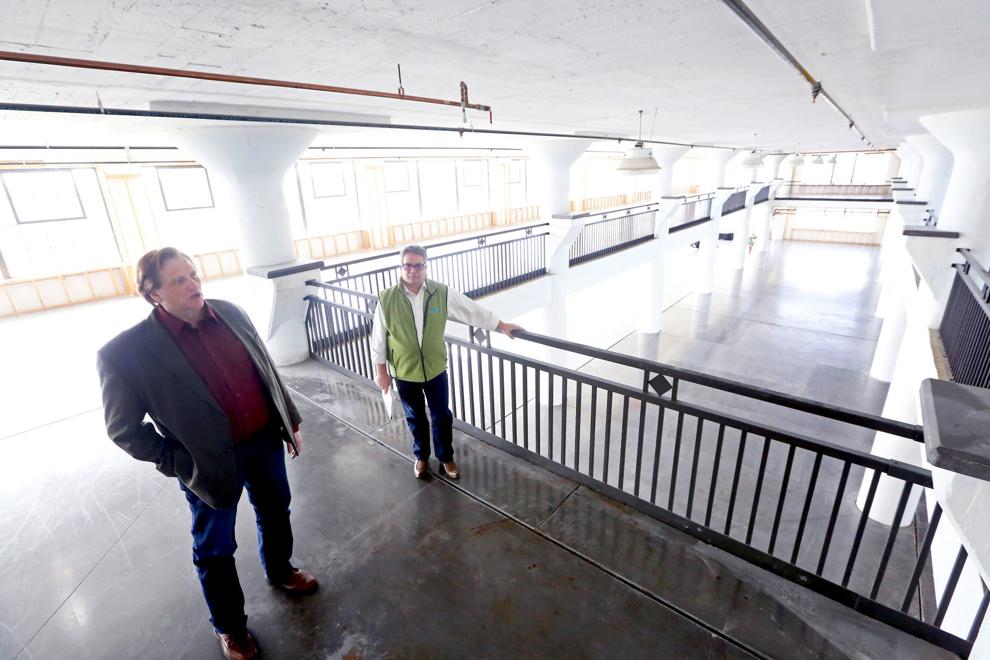 Mike Herl, a Dane County-based real estate broker and developer, and Adel Salameh, who has owned the Verlo store in the building since 2004, purchased the Creamery Building in late 2015. Over the past 17 months the duo has gradually begun to fill the spaces that for decades were used to make milk tanks and other equipment for the dairy industry.
"This is very special," said Salameh. "When VyMac left the building I was the only tenant in the building. The building was so quiet. It's nice to see it alive again."
The tenants include nearly 60 employees on the fifth floor from AC Business Media, a construction trades publication company. There are 80 employees on the fourth floor for RateWatch, a financial data company owned by the TheStreet, and Salameh's Verlo store, which is undergoing a renovation on the first floor. What had been an adjacent warehouse for the creamery factory has been split in half for CrossFit Fort Atkinson, a fitness gym and a Mr. Brews Tap House that will open in a few weeks.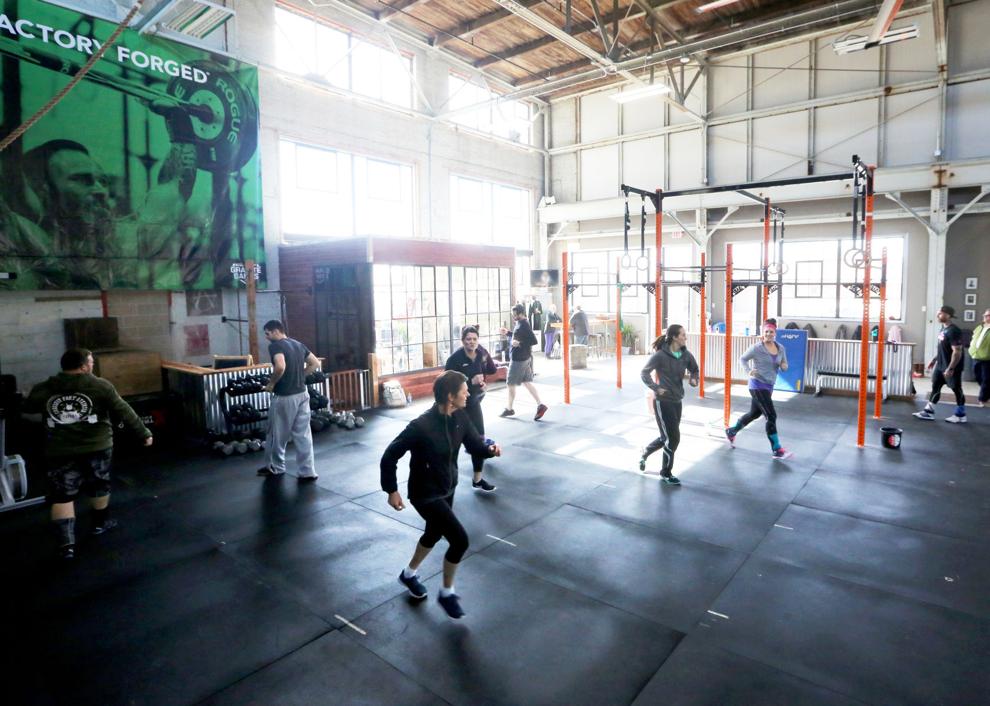 The project is being supported by the city, which approved $80,000 in tax incremental financing for improvements to the parking lots and $300,000 in the form of a revolving loan. The Wisconsin Economic Development Corp. has also awarded a $250,000 grant to the city to help with further development on the site, which is adjacent to the Glacial Heritage Trail.
"It's a catalyst project for the downtown," said Matt Trebatoski, Fort Atkinson's city manager for the past three years. "It's definitely a welcome thing to the community."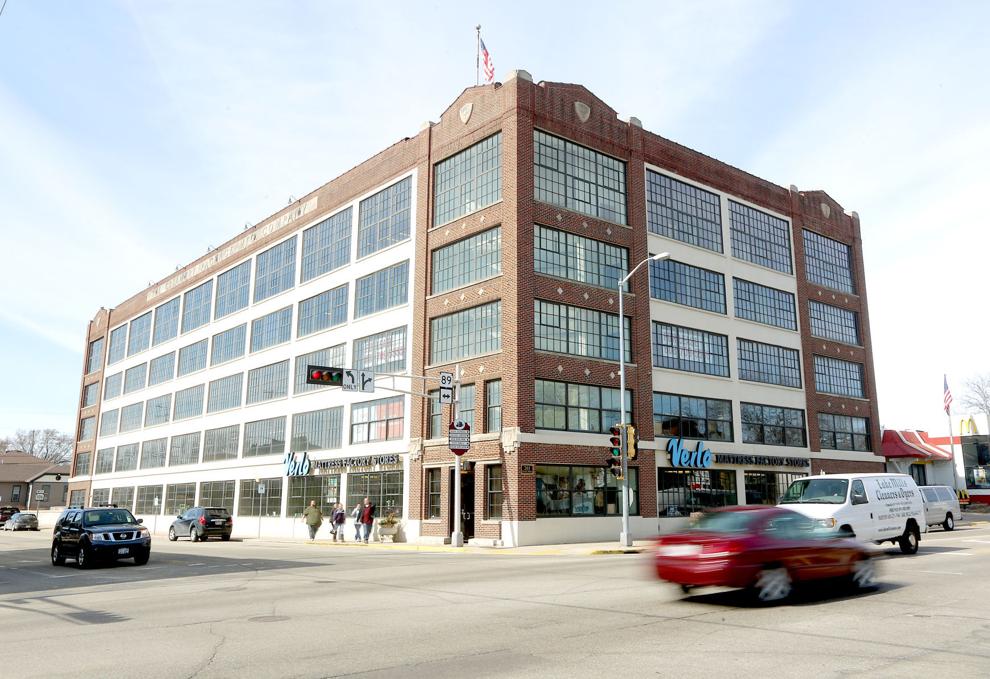 The improvements to the building attracted Meg Zechel and her husband, Jeb Simmons, who in December moved their fitness center to a 5,700-square-foot space. It features 30-foot ceilings and an overhead door that can be opened during warmer weather to create even more of an open feel for the gym's 250 members. The previous facility was only 4,000 square feet and lacked space and atmosphere.
"Our other (location) was more like a storage unit. It was just your basic warehouse," Zechel said. "This is leaps and bounds better, and it's really bringing life to the downtown."
The second and third floors of the main building remain vacant, but Herl and Salameh are confident they will ultimately find more companies who want a big-city feel for about half of what it would cost for similar space in Milwaukee or Madison. Any additions would further boost other downtown businesses like bars, restaurants, jewelry stores, a bike shop, a florist, pharmacies and the tailor shop across the street.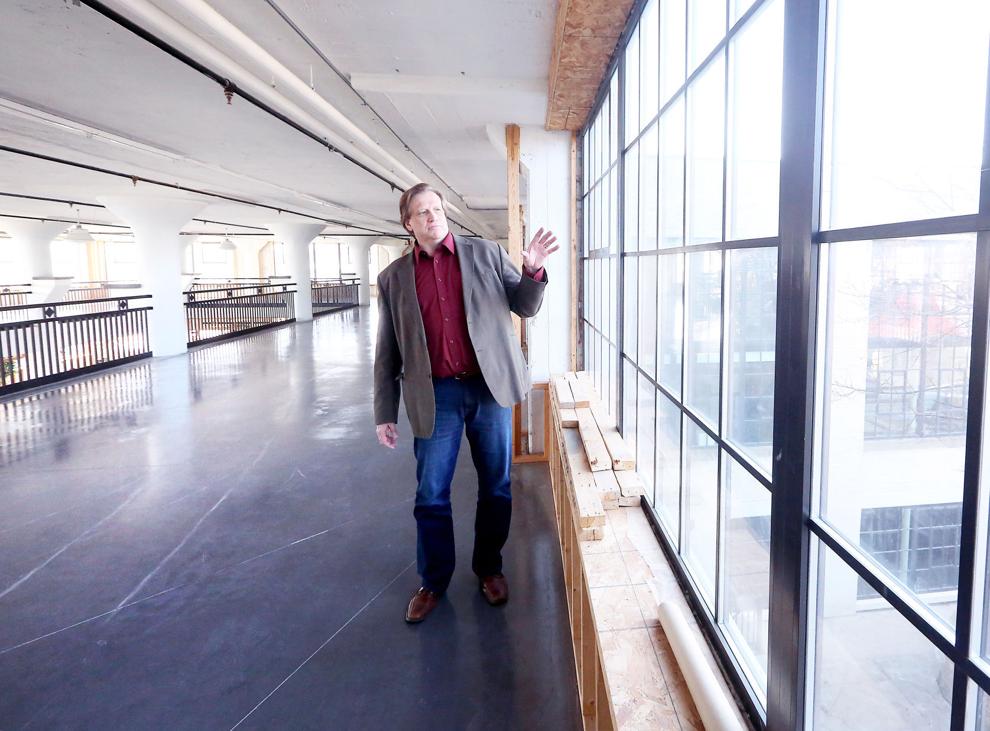 "What's really cool about what's happened here is that you've got all these people here now and now they're frequenting all of these businesses," said Herl, managing broker and partner of Madison Commercial in Fitchburg. "It's small town meets corporate America. I've always been a big thinker, but it's calculated risk."
Unique histories
The Creamery Building was built in 1920 at the corner of North Main Street and Sherman Avenue, just a block north of the Rock River. The company had moved to Fort Atkinson from Chicago in 1898 after purchasing Cornish Curtis & Greene, another creamery equipment manufacturer, according to the Hoard Historical Museum.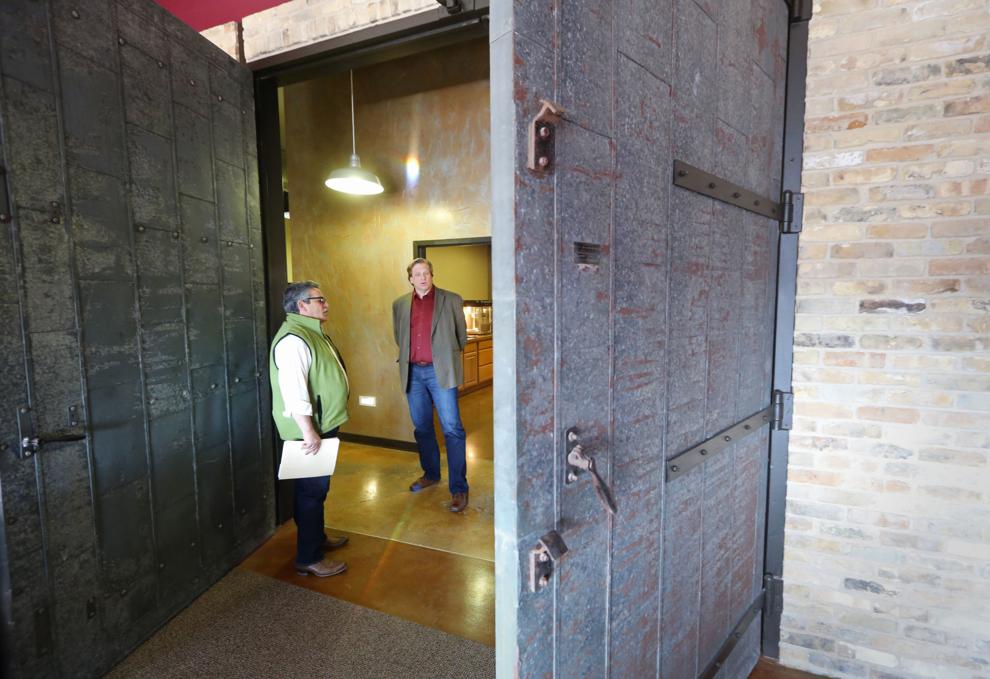 Creamery Package grew into one of the largest manufacturers in the world for equipment for creameries, cheese factories, dairies and ice cream plants, but the Fort Atkinson facility was closed in 1967 in favor of larger quarters in Lake Mills.
Young, whose company bought the building in 2001, renovated it, a project that included spending $500,000 to replace more than 300 floor-to-ceiling windows with thermal-pane energy-efficient windows. Old window frames were sandblasted and given new glass for use as office dividers on the fifth floor.
"There was not much done in the way of caring for the building over the 80 years or so that is has existed," Young told the State Journal in 2006. "But she speaks to me now, and I like what she has to say. Once we peeled back the years (of) partitions, drop ceilings and paint, we began to uncover a wonderful industrial designed structure."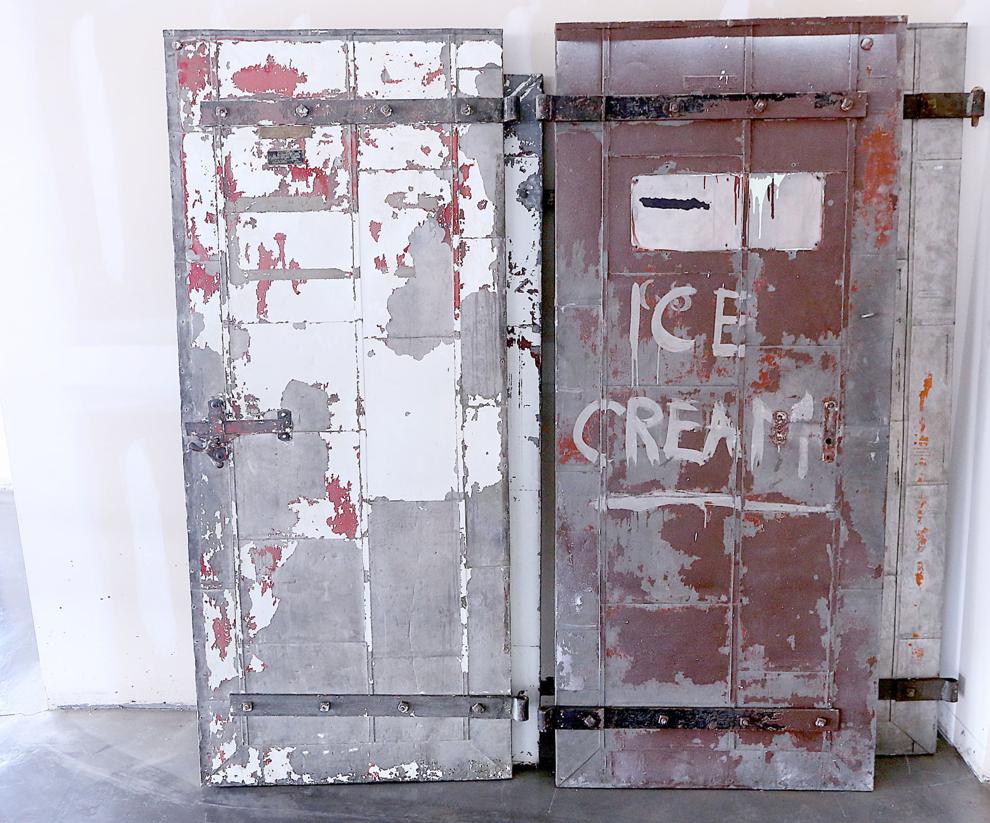 And now it's up to Herl and Salameh to ensure the lady can live another 100 years.
Herl, 53, a Colorado native, went to college in Arizona but in 1986 went on tour doing security for hard rock band Judas Priest. After three years he did tour management for Cheap Trick, which brought him to Madison, where the band had its tour office. He later spent four years with Motley Crue.
Herl got out of the band business after the terrorist attacks on Sept. 11, 2001, and entered the world of real estate, a profession he described as not all that different from dealing with pretentious, demanding musicians.
"Landlords and developers are just as egotistical as a rock star," Herl said while riding the corner glass elevator of the Creamery Building.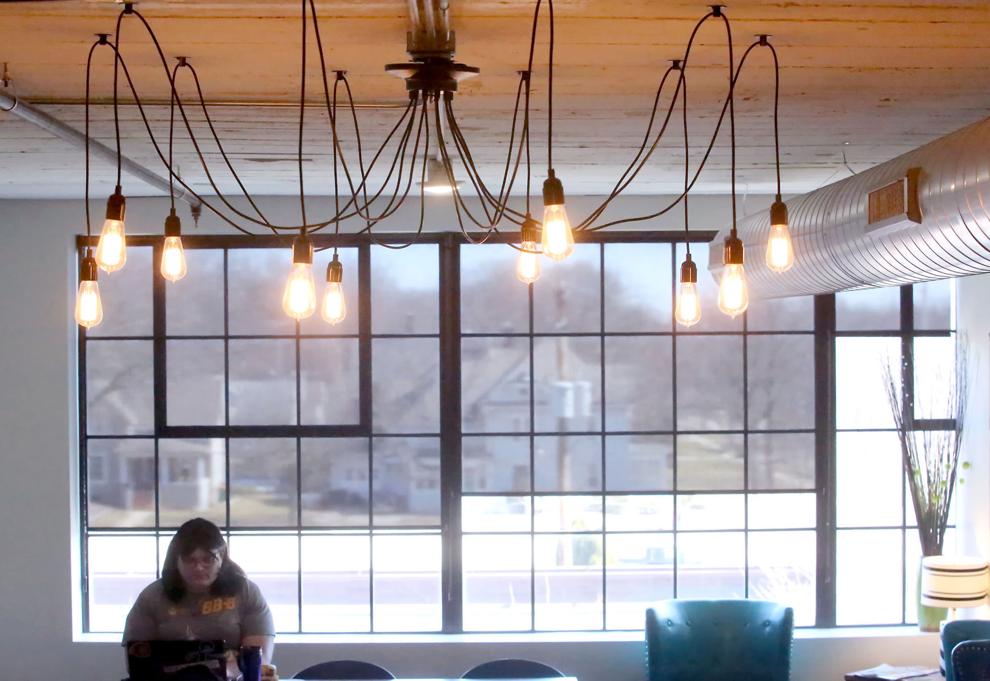 Salameh emigrated from Jordan in 1981, finished high school in the Milwaukee suburb of Franklin and then worked in Chicago shoe stores, where he worked his way up to management. In 1995, nine years after becoming a U.S. citizen, he opened Verlo Mattress stores in Racine and Kenosha. He moved to Fort Atkinson in 2004.
"I'm living the American dream," said Salameh, who is married with two adult children. "As a retailer I want to see more people walking the streets. We want to bring more people downtown."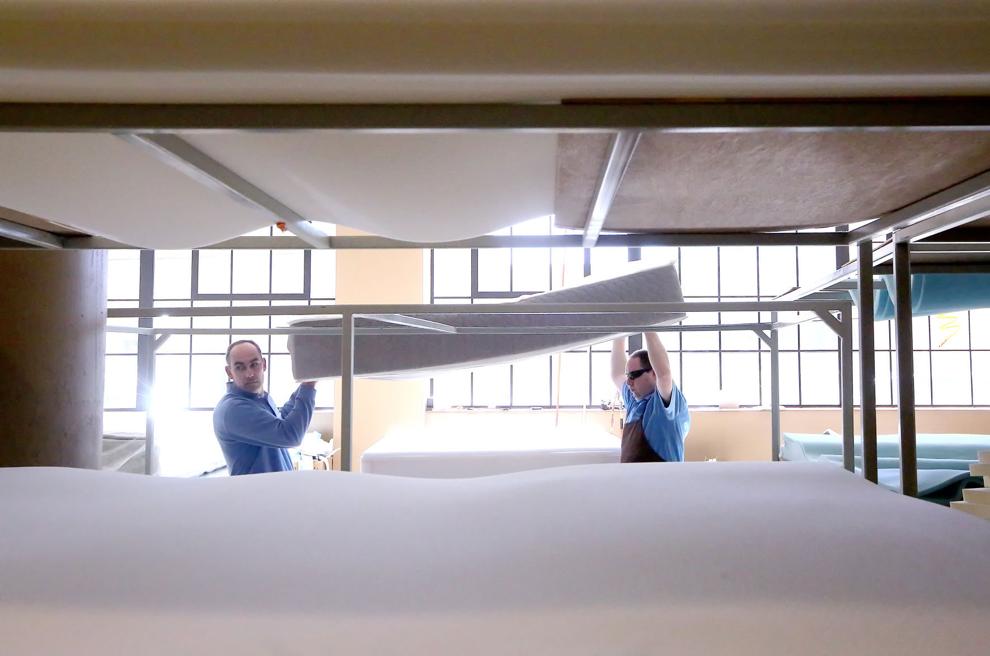 A welcoming work space
Herl had been hired to market the building by Dale Williams, the former owner and co-founder of VyMac. But when Herl began getting inquiries from potential tenants who wanted to lease space, he and Salameh, who was concerned about losing his lease to a new owner, bought the building themselves for $2 million after Williams declined to consider lease agreements.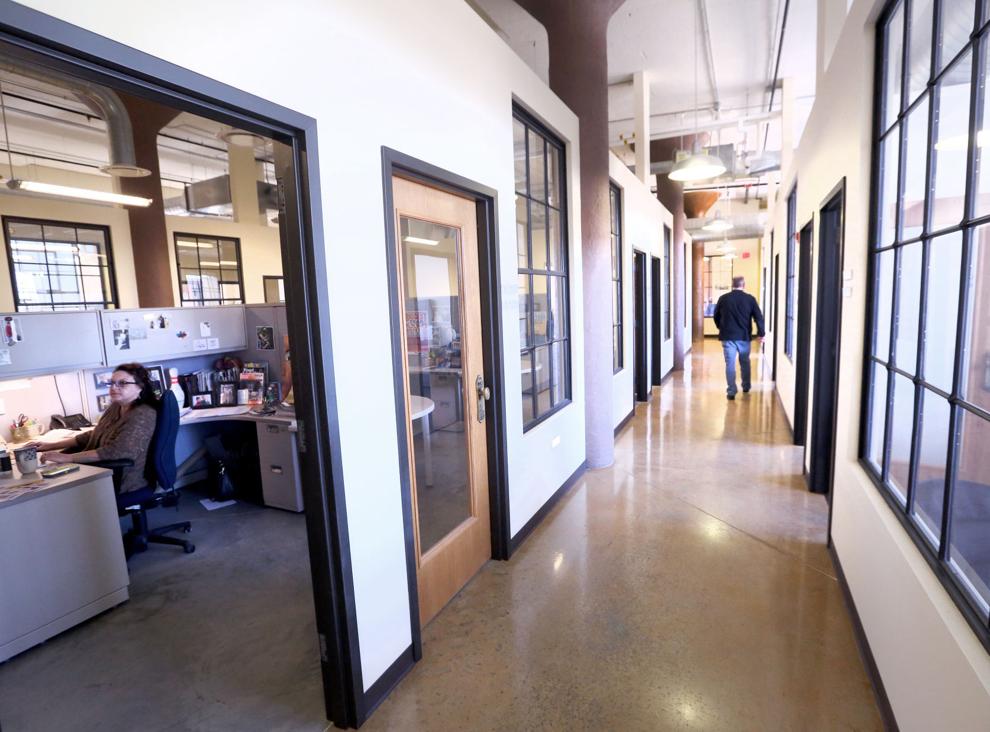 RateWatch moved into its 16,000-square-foot space in February 2016 after signing a 10-year lease. The floor is covered with cubicles and a large server room, with natural light flooding the work spaces. Rochelle Zorn, president of the company founded in 1989 to provide data on deposits, loans and fees for financial institutions, said the new space is a vast improvement over its previous location in an industrial park. The Creamery Building allows quick access to the bike path, river and other downtown amenities. She also has seen a decline in employees calling in sick.
"Just the idea of windows, light and fresh air in the middle of the day has made a big difference," Zorn said. "I've always had my eyes on this place. I just love it."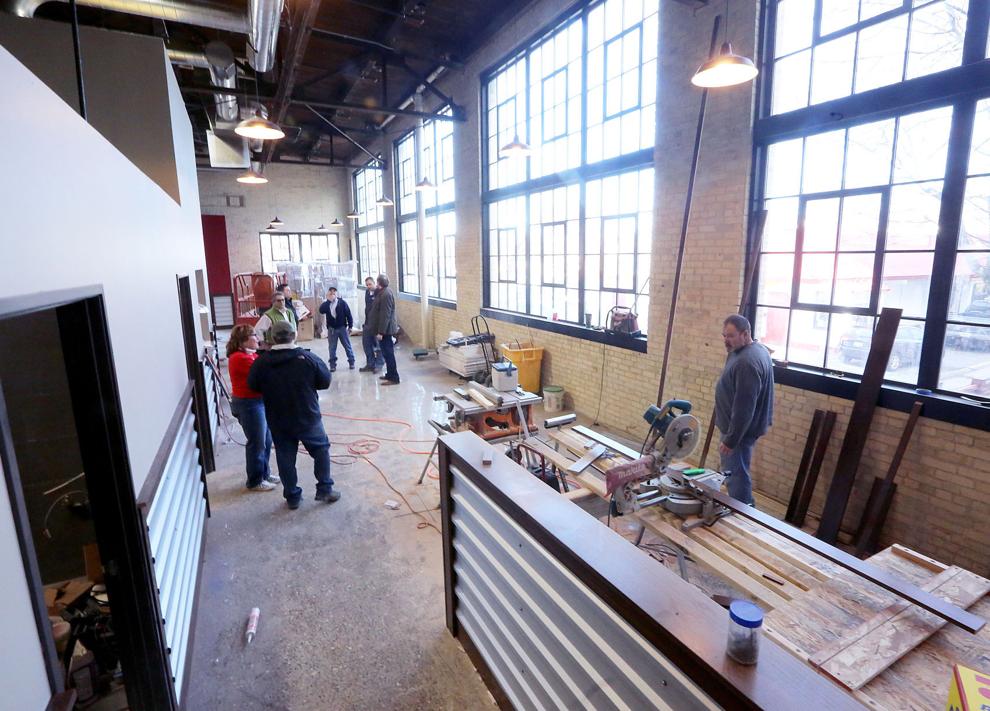 The newest tenant will not only bring 20 to 24 more employees to the downtown area but provide another spot for a beer and a burger. Cindy Milanovich is scheduled to open Mr. Brews Taphouse the week of March 20. It will feature 48 draft beers, 80 seats, an outdoor deck and is part of a rapid expansion plan for the Middleton-based franchise founded in 2013 that has 10 locations and is in the midst of a national expansion plan that includes at least four more locations this year, according to its website.
"It's a great building," said Milanovich. "This brick has a history of its own."
JoAnne Breuchel, chief financial officer for AC Business Media, said her company, spun off from Cygnus Business Media, moved into the building in November 2014. Publications are targeted at the construction industry with titles like Asphalt Contractor, Equipment Today and Concrete Contractor. The office has an urban feel with sweeping views of the city.
"It's a unique space and a creative space," Breuchel said. "Having a great environment never hurts."