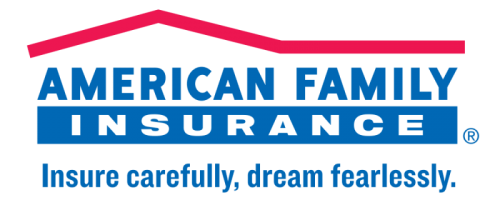 Lawyers for a group of former American Family Insurance agents say the company could be forced to provide up to $1 billion in retirement benefits to agents that the company regards as independent contractors, following an advisory verdict issued earlier this week by a federal jury in Cleveland.
But a spokesman for the Madison-based company called the figure "grossly overstated and premature" because a federal judge who ultimately will rule in the case has not yet done so.
On Tuesday, a jury hearing a class-action lawsuit brought by the former American Family agents ruled that the company's agents are actually employees and are entitled to retirement benefits. The case now turns to U.S. District Judge Donald Nugent, who will decide whether to adopt the jury's conclusion when he issues a formal ruling.
That ruling will come following additional written arguments. If Nugent accepts the jury verdict, the case would proceed to a remedy phase.
"The jury apparently agreed that AmFam cannot have it both ways," Erin Dickinson, one of the lawyers representing the former agents, said in a statement. "A company cannot just call its agents 'independent contractors' to avoid following the federal law protecting retirement benefits and then insist on controlling how those agents do their work."
Charles Crueger, who also represents the agents in the lawsuit, said Friday that jury trials are not required and are rarely held in cases involving a federal law that protects retirement benefits, but that Nugent decided to hold one to help him reach a decision.
The agents allege in their lawsuit, originally filed in 2013, that American Family mislabels its agents as independent contractors, while treating them in other ways as employees. The lawsuit alleges that despite being called independent contractors, American Family retains the right to control how they do business.
But American Family spokesman Ken Muth said its agents are independent contractors, and that the company values them and the important role they play in the lives of customers and the success of the company.
"We strongly disagree with the advisory verdict and believe it is contrary to the fact that American Family treats our agents as the independent contractors that they are," Muth wrote in a statement. "While we expect our agents to satisfy agreements they sign as part of their association with the company, they are solely responsible for the manner and means by which they sell insurance and run their agencies."
Muth said the classification of insurance agents as independent contractors has been affirmed by courts in the past.
Muth said the company provides for a program that compensates agents after they are no longer with the company, based on years of service and performance. It isn't a retirement plan, he said.
But the agents claim in court documents that American Family terminates agents before they become vested in the program.
Crueger said the $1 billion figure represents $500 million to $600 million in liabilities American Family would owe agents, plus other costs required of retirement programs under federal law.