A former U.S. surgeon general and expert in the health benefits of human connectivity encouraged attendees of an online Greater Madison Chamber of Commerce event to "build a culture of connection."
Dr. Vivek Murthy, a surgeon general under former President Barack Obama, spoke with Richard Davidson, the founder and director of UW-Madison's Center for Healthy Minds, in an online fireside chat as part of this year's IceBreaker event, which the chamber held through a video conference due to the restrictions of the COVID-19 pandemic.
Murthy, who was relieved of his position by President Donald Trump in 2017, is the author of "Together: The Healing Power of Human Connection in a Sometimes Lonely World." During the event he spoke about listening tours he went on as surgeon general that illuminated the crisis of loneliness, which he said affects about one in five Americans.
"What I didn't expect to hear were, behind so many of these stories, were these deeper and more insidious stories of loneliness and despair," Murthy said. "People would often say, 'I feel I have to deal with all these burdens on my own,' or 'I feel like if I disappear tomorrow, people won't even notice.'"
And loneliness isn't just the stereotype of people physically isolated from others, Murthy said. It's people in communities, with co-workers, with families, who are still feeling socially isolated.
The effects of loneliness also have business repercussions, Murthy said. Loneliness and a sense of social isolation for employees in a company can lead to lower productivity, less creativity and a higher turnover rate.
Bosses and managers can mitigate the effects of loneliness — during the coronavirus pandemic and after restrictions are lifted — by facilitating open conversations with and among employees, Murthy said. Encouraging employees to ask each other for help also boosts important human connection for both the person receiving help and the person giving it.
"People helping people is one of the most powerful antidotes to loneliness and disconnects and to emotional fatigue," Murthy said.
Business leaders should also understand and acknowledge the new types of stress employees are under in their professional and personal lives as the pandemic continues.
'Social' media?
Social media communication may seem like it would help the issue of loneliness, but Murthy said that the quality of those connections made over the internet — such as "likes" on a Facebook post or commenting on a photo — isn't the same as the deeper connections made in person.
And the use of technology can even hurt our in-person connections, he said.
"We tend to use screens so much that it actually edges out personal connect," Murthy said, describing situations where people constantly check their phones in social settings.
A better way to use social media is to set up times to meet in person or to connect in groups and forums with other people with similar interests who may not be able to meet up in person, Murthy said.
Pandemic response
IceBreaker is typically held at the Kohl Center with more than 750 attendees, but social distancing guidelines and requirements made the chamber restructure the event into a fireside chat for close to 700 online attendees.
Addressing the pandemic's effect on small businesses, chamber president Zach Brandon called out what he sees as partisan finger-pointing that places blame for increases in infection rates without proof.
"Very few of this region's infection clusters are due to workplaces, yet the public is told to avoid Downtown," Brandon said, apparently referring to a recent tweet from Public Health Madison and Dane County. "You cannot profess your concern for local, small, independent businesses and simultaneously say that if you work, eat, drink or shop Downtown, assume you have been infected."
Instead of placing blame, Brandon said precautions should be taken while businesses are supported.
Public Health health education coordinator Christy Vogt said the tweet was intended to encourage people to monitor potential symptoms because there was a steep increase in COVID-19 reported from Downtown and UW-Madison's campus, potentially exposing many more people who had been in the area.
'Focus on action'
Brandon said the goal of the chamber from the beginning of the pandemic onward has been to bring businesses and the community together to address "wicked problems" the region faces.
"The best way to tackle wicked problems is to focus on action," Brandon said. "Put one foot in front of the other and move."
Some of the actions the chamber has taken during the pandemic include redistributing personal protective equipment if there was a surplus at one business and a shortage at another, gathering survey data from businesses, creating a questions-and-answers platform for business leaders to access and launching a video interview series called Lunch (UP)Date featuring government officials.
10 Madison restaurants with enhanced outdoor seating thanks to city's Streatery program
Outdoor seating has been a lifeline this summer for some restaurants lucky enough to have it, but it comes with challenges, and worse, an approaching end date with colder weather on the way.
About 87 restaurant and bar owners are taking advantage of the city's "Streatery" program, modeled after efforts around the world to help restaurants during COVID-19 restrictions by helping them increase their outdoor dining areas by extending into streets, parking spaces, parking lots and alleys. Twenty-six other applications are pending in Madison.
The efforts are in response to public heath data that suggests that al fresco dining is a safer option than eating indoors in restaurants. Or as Chicago Tribune columnist Mary Schmich put it, "a restaurant patio is a calculated risk."
Here are 10 Madison restaurants and bars taking part in Streatery.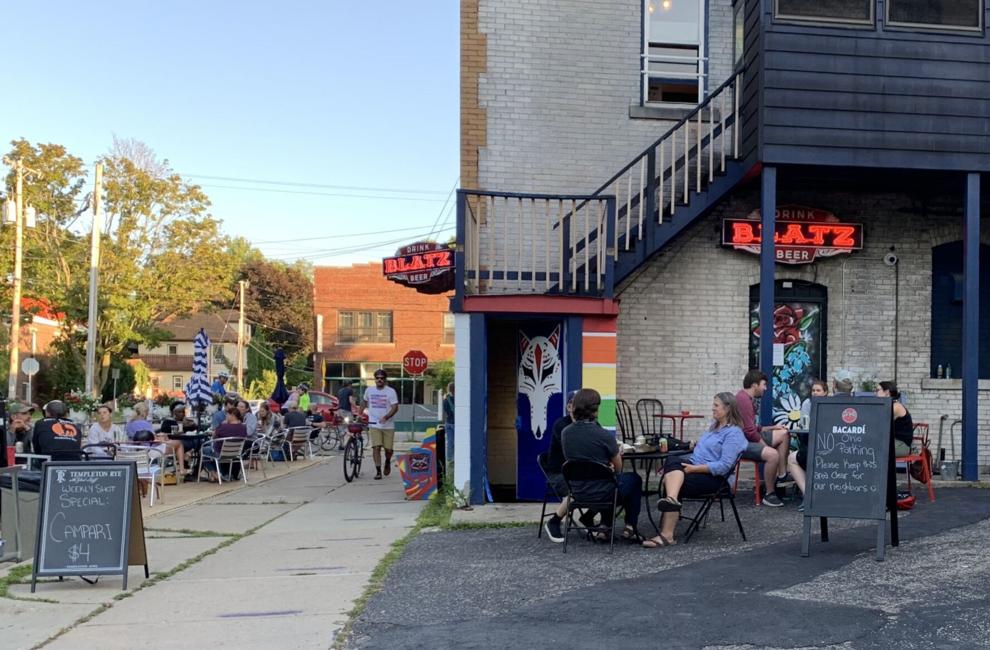 Ohio Tavern
The Ohio Tavern has seating for 22 outside the bar at 224 Ohio Ave. Under the city's Streatery program, it was able to extend its outdoor seat…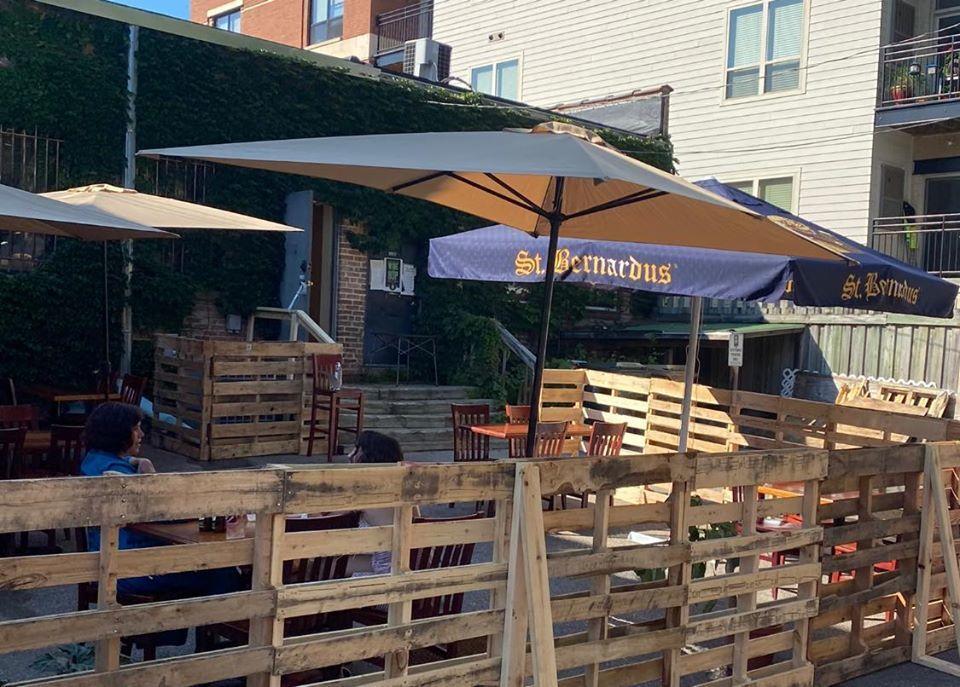 Brasserie V
Brasserie V, 1923 Monroe St., has had its outdoor seating since late July with four tables on the sidewalk in front, and six tables in back. T…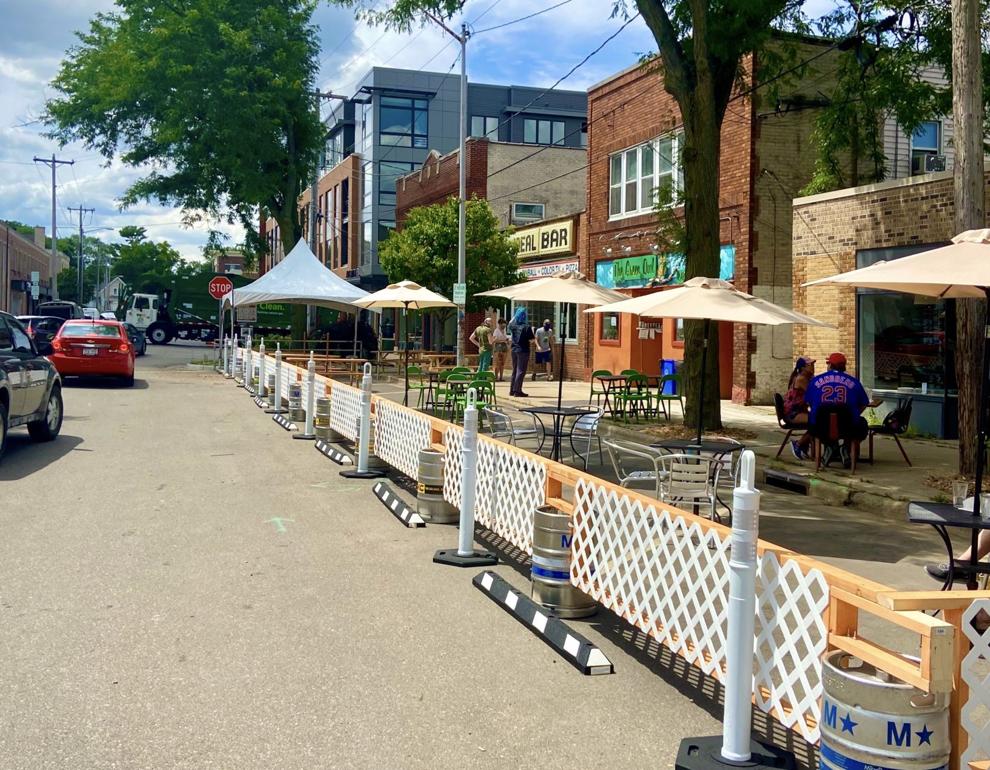 Alchemy Cafe, Ideal Bar and Green Owl
On the 1900 block of Atwood Avenue a Streatery cafe zone uses beer barrels and lattice to create patio seating extending into parking spots wi…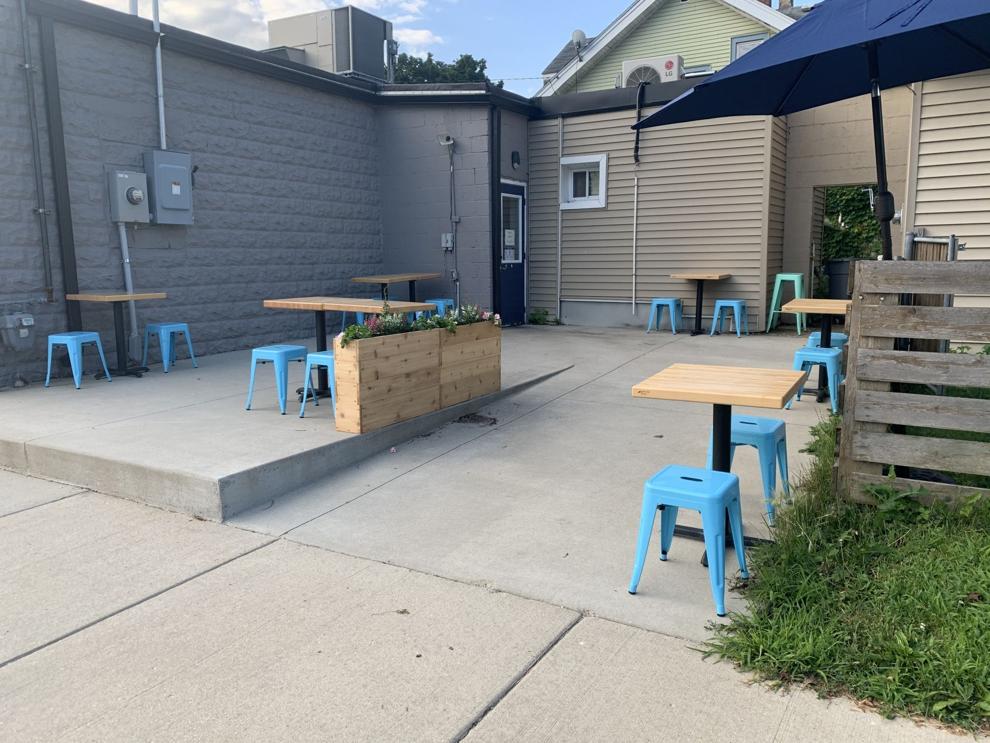 Ogden's North Street Diner
Ogden's North Street Diner, 560 North St., has six tables seating as many as 16 people behind the restaurant, which serves breakfast and lunch…
Canteen
Canteen, 111 S. Hamilton St., has 23 tables which can seat 54 people. Customers order at a pick-up window on the Carroll Street side. Canteen …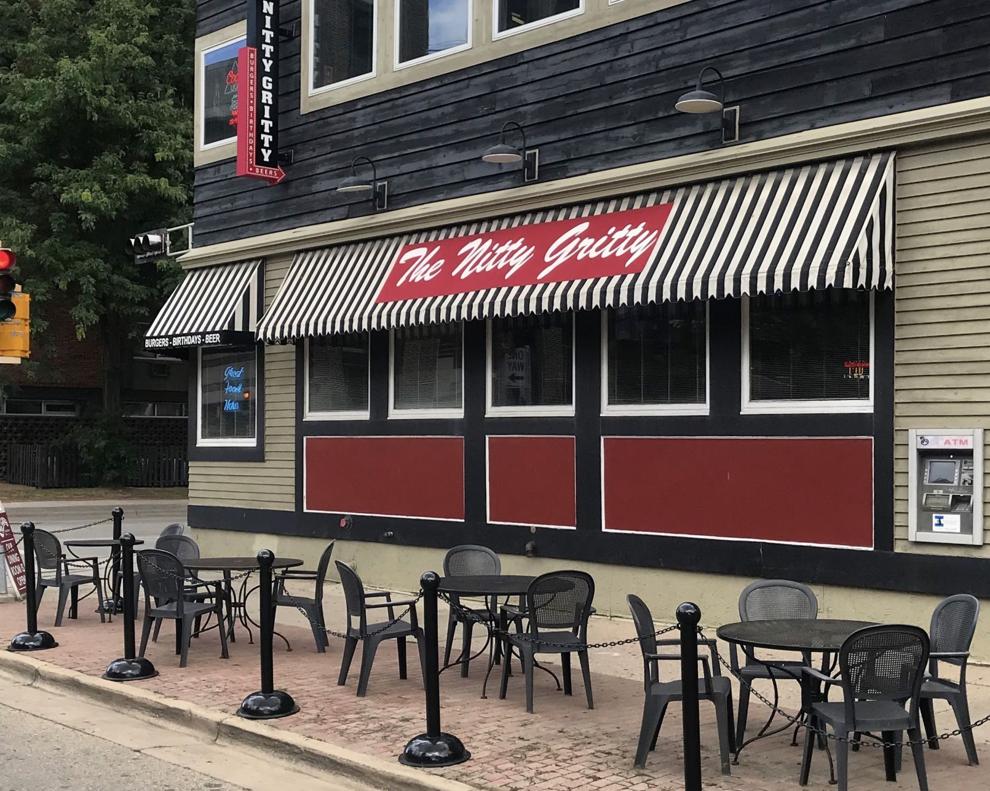 Nitty Gritty
"Madison's Official Birthday Place," the Nitty Gritty, 223 N. Frances St., has added six tables on the Frances Street side of the building tha…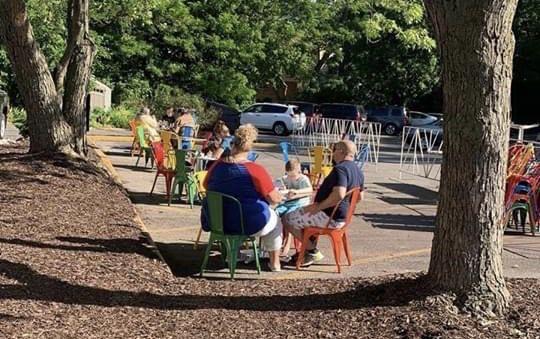 Original Pancake House
Original Pancake House, 5518 University Ave., is using six of its parking spaces for outdoor seating. Its 13 outdoor tables are now covered wi…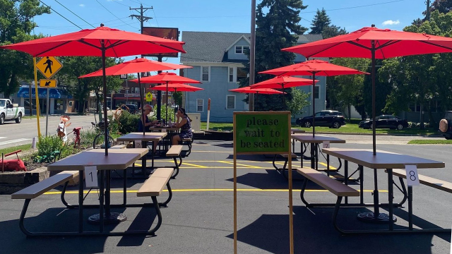 Daisy Cafe & Cupcakery
The owners of Daisy Cafe & Cupcakery, 2827 Atwood Ave., spent $17,000 repaving their parking lot, and $3,000 on outdoor furniture, and can…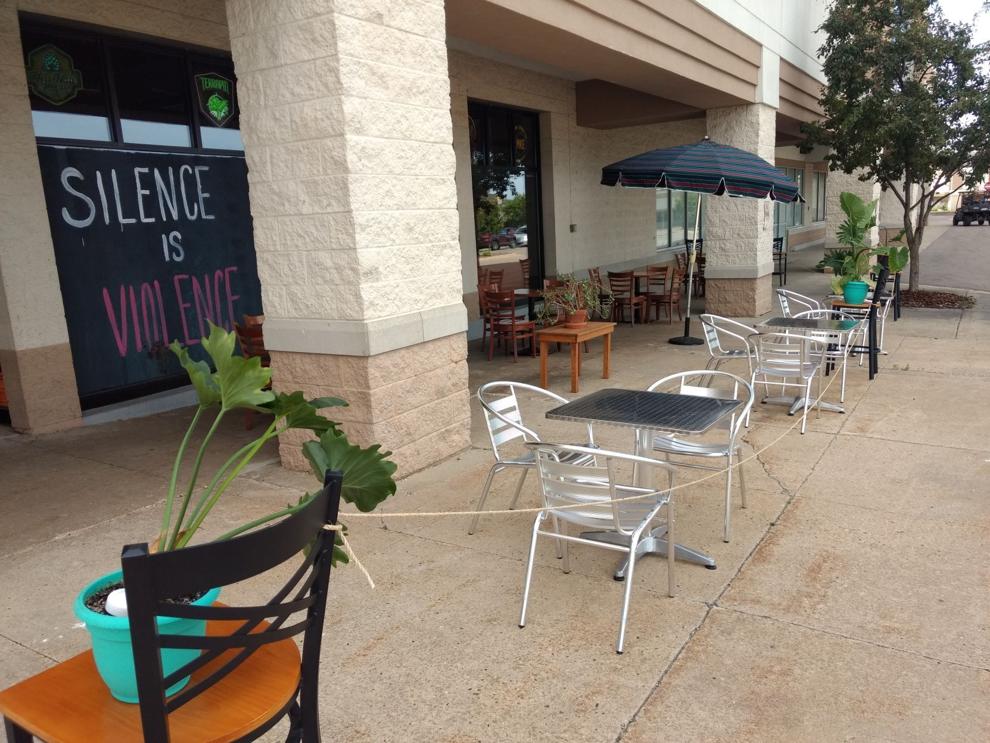 Bierock
Bierock, 2911 N. Sherman Ave., has been using sidewalk space in the Northside TownCenter for outdoor dining under the Streatery program. The p…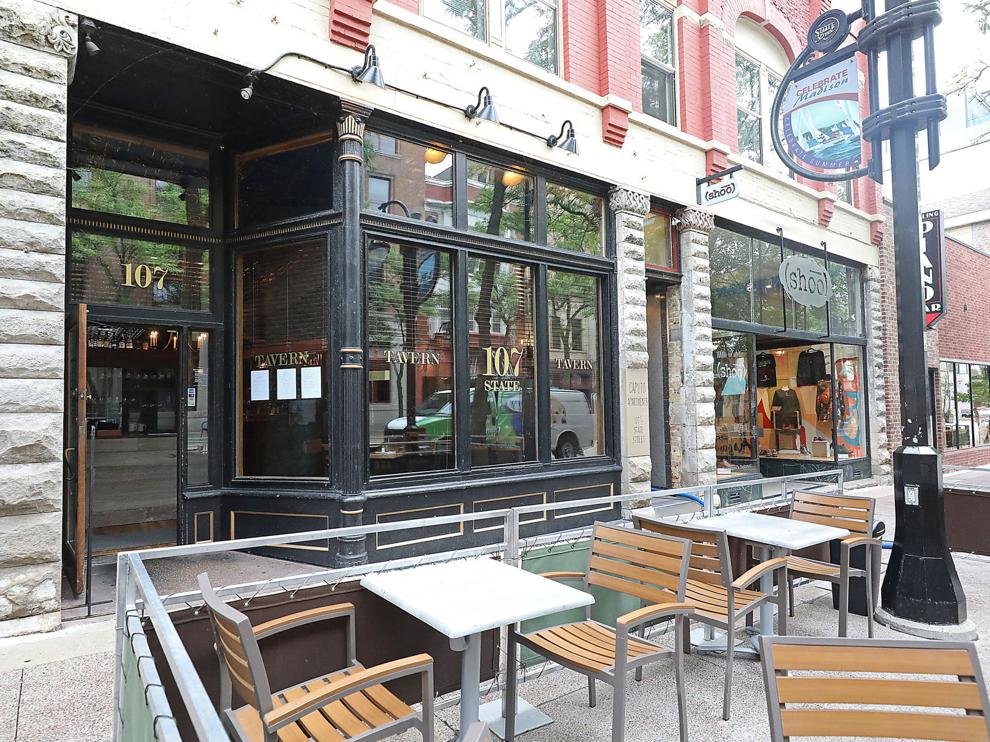 107 State
107 State is on the top block of State Street in what was formerly Capital Tap Haus, Wisconsin Brewing Tap Haus, and briefly Freiburg Tap Haus…