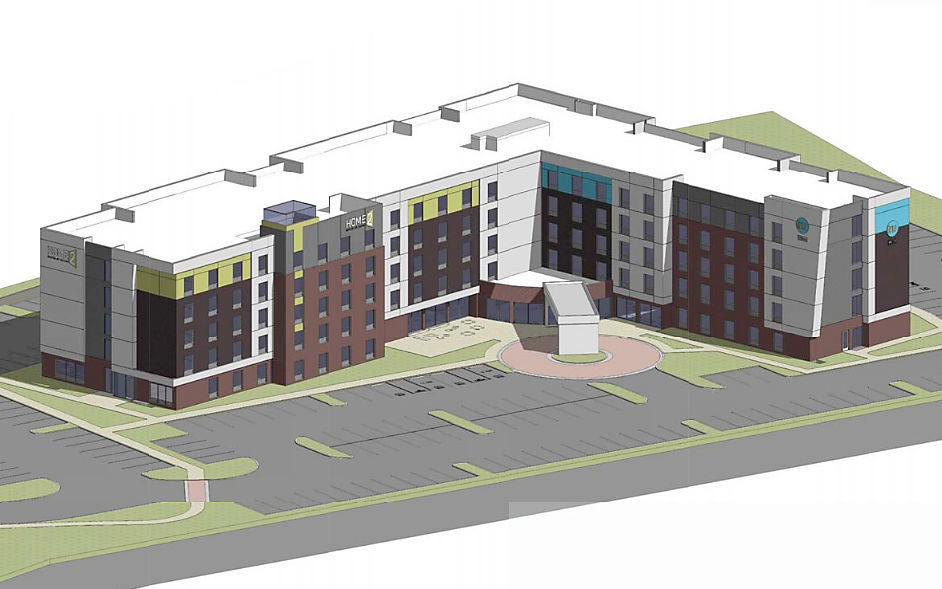 There's another entrant in the race to create more hotel rooms in Madison. But this time the proposed rooms wouldn't be in the city's Downtown or along the rapidly developing East Washington Avenue corridor.
Hawkeye Hotels, a Coralville, Iowa, hotel investment, redevelopment and management company, has submitted plans to the city for a five-story, 243-room dual branded Hilton hotel at 2301 E. Springs Drive, off Interstate 39-90 near East Towne Mall.
The hotel would be located next to Home Depot on the site of a Pawn America, which would be demolished. It's not clear if Pawn America would move to another location. In its place would be a combination Home2 Suites, an extended stay brand, and Tru, a brand described by Hilton as a mid-scale hotel for business and leisure travelers, and designed to attract younger customers.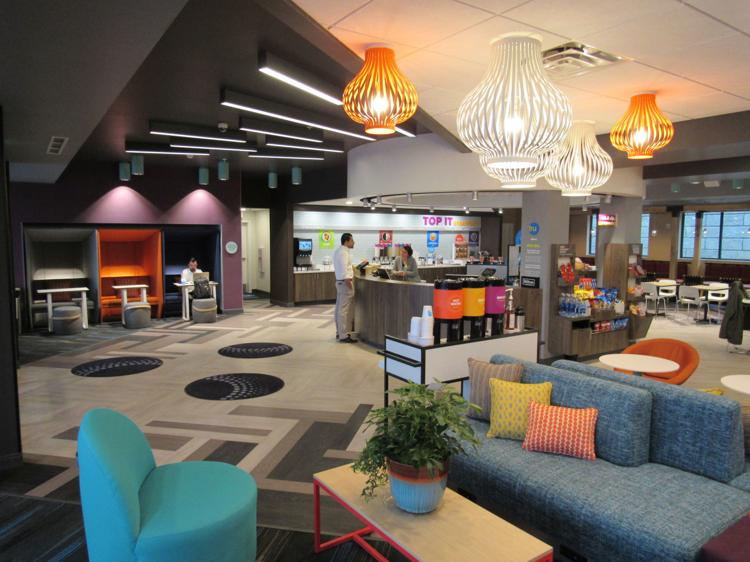 Jay Patel, who submitted the Madison proposal to the city for Hawkeye, said his company does not yet own the property and declined to discuss details of the project.
According to the Gazette in Cedar Rapids, Iowa, Hawkeye, founded in 1982, employs more than 1,000 people at its more than 50 hotel properties around the country. In 2017, the firm, which has been aggressively expanding its portfolio, opened a 21,000-square-foot headquarters that is home to about 30 employees to support its hotel operations in 20 states.
"We find it to be a really great time to expand the company," Ravi Patel, Hawkeye's president told the Gazette in 2017. "All of the economic indicators are off the charts. We're seeing a period in the hotel industry that has the highest-ever demand we've ever seen, the highest-ever average daily rate, the highest occupancies. It's a great time to grow. We have the team to grow."
And Madison has not been immune from hotel growth.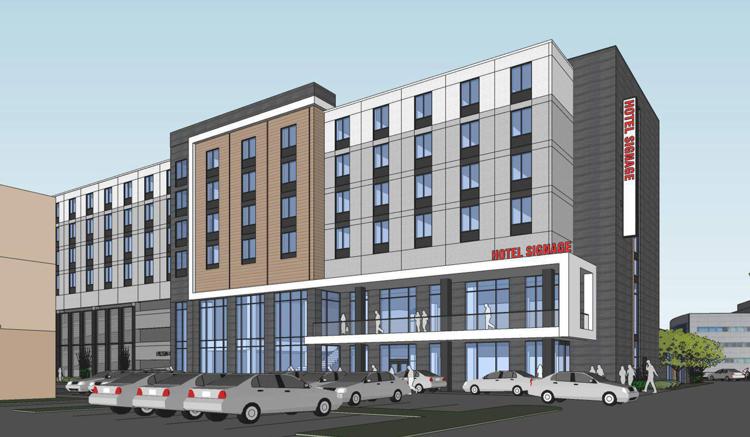 Mortenson Development recently proposed a full-service hotel with about 176 guest rooms and amenities on a parking lot at 760 Regent St. The site is just across the Southwest Commuter Path and railroad tracks from the Kohl Center. Meanwhile, Ho-Chunk Gaming Madison has announced preliminary plans for a four-story hotel with 150 to 250 rooms, including a 90-seat fine dining restaurant and 30,000-square-foot spa next to a three-story, 1,112-space parking garage. The project would be part of sweeping expansion plans at the property located at the intersection of Interstate 39-90 and the Beltline.
You have free articles remaining.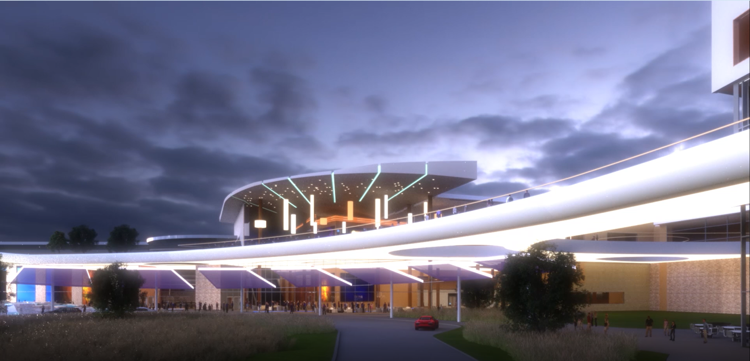 Recently completed hotel projects in the Madison area have included the 165-room AC Hotel Madison Downtown by Marriott at the corner of East Washington Avenue and North Webster Street and a 136-room Hyatt Place in Verona and a $13 million, 100-room Staybridge Suites in the Orchard Pointe Shopping Center in Fitchburg. The Park Hotel, formerly known as the Inn on the Park and one of Madison's oldest businesses, completed a $12 million renovation in 2017, and there are plans for more hotels in the city.
A 250-room hotel is part of the $170 million Judge Doyle Square redevelopment Downtown. In addition, other proposals include a $10 million boutique hotel on King Street and a 120-room hotel on State Street while Drury Southwest has revised plans to convert Madison Area Technical College's Downtown campus building into a 315-room Drury Plaza Hotel. In addition, developer Curt Brink is converting the historic Mautz Paint Warehouse at 901 E. Washington Ave. into the 144-room Hotel Indigo that's accepting reservations starting in May.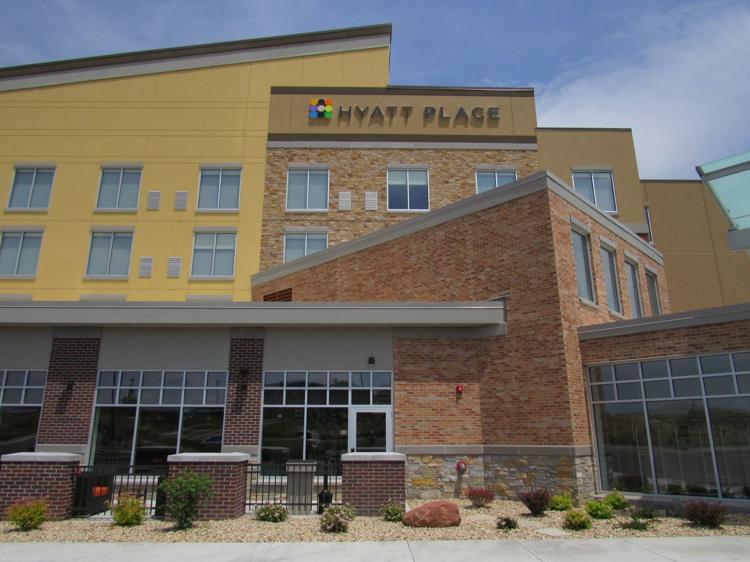 According to the Hawkeye website, the company owns a Courtyard by Marriott in the Milwaukee suburb of Brown Deer and is developing five other hotels in the Milwaukee area including a Home 2 Suites in the city's downtown. The Madison project would be the company's first outside of southeastern Wisconsin but not the first Home2 Suites or Tru branded hotel in Dane County.
North Central Group, a Middleton-based hotel development company, broke ground in June on a 143-room Home2 Suites at 2201 Rimrock Road that is scheduled to be completed early this summer. NCG also opened Dane County's second Tru hotel in April. The $5.8 million project is located next to the Hampton Inn & Suites and Homewood Suites along Watts Road on Madison's Far West Side and includes a 12,880-square-foot lobby equipped with a pool table, bubble hockey, board games and even Rock'em Sock'em Robots.
The space also includes tables and nooks with power and USB ports, high-speed internet, two touch-screen public computers and a bright mural by Oconomowoc artist Alex Solis with images of the Memorial Union, Red Gym, Monona Terrace, the State Capitol and a grinning Bucky Badger.
The Madison Home2 Suites and Tru proposed by Hawkeye would bring two brands onto one property and give guests more lodging options on the city's East Side.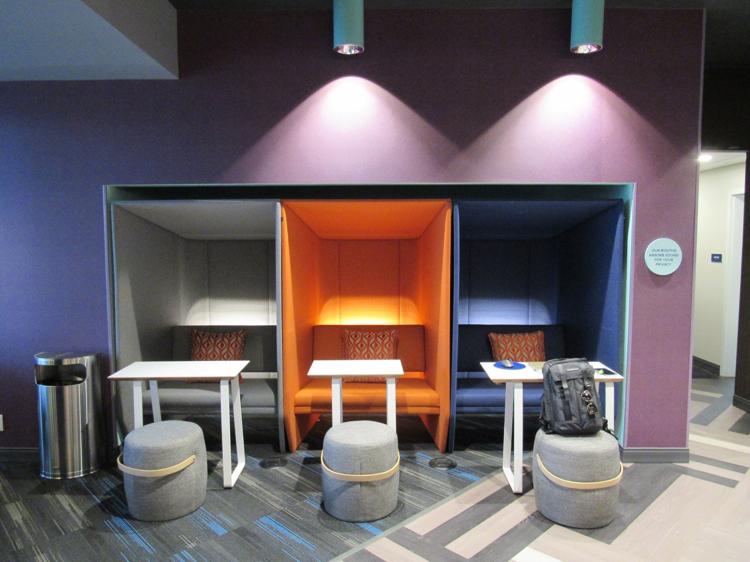 "The design of the Home 2 Suites and Tru ... is intended to improve the urban design within the Commercial Center District while transforming the area into a more conducive center for pedestrian, bicycle, transit and motor vehicle activity," Kastytis Cechavicius, a founding principal of DesignCell Architecture in Las Vegas, said in a letter to the city's Urban Design Commission.
The hotel would be near a large collection of hotels at the intersection of East Washington Avenue and Interstate 39-90. It would be closest to a Best Western East Towne Suites and across the interstate from a Holiday Inn Express, Fairfield Inn & Suites by Marriott and a Courtyard by Marriott East. The nearby American Center Business park is home to a Cambria Suites, Holiday Inn and a La Quinta Inn & Suites while a $24 million, 124-room Hilton Garden Inn that includes a Johnny's Italian Steakhouse opened last year in Sun Prairie near the Cabela's.