There are panoramic views of lakes Monona and Mendota, the Isthmus and a picture frame-like scene starring the state Capitol.
When the AC Hotel Madison Downtown by Marriott opens in early May at the corner of East Washington Avenue and North Webster Street, it will provide more than just stunning views from its 165 rooms, the Eno Vino Wine Bar & Bistro on the 10th floor and the ninth-floor outdoor Skyview Terrace & Lounge.
The more than $30 million project, squeezed onto a one-third of an acre lot, also serves as a prime example of a post-recession hotel construction revival in Dane County that shows no sign of waning.
The AC, a project from Middleton-based North Central Group, is one of three hotels with a combined 401 rooms scheduled to open this year, the most in 10 years, according to data from the Greater Madison Convention & Visitors Bureau.
But hundreds of more rooms have been proposed throughout the county that could easily push the room count to over 10,000 in the next few years, which would mark a nearly 20 percent increase from 2008.
"We came out of the recession and there was a lot of pent-up demand (for hotels) that now people are acting on," said Charlie Eggen, president of the Greater Madison Hotel & Lodging Association. "Occupancy is good, rates are on the rise, demand is high. There's a lot of opportunity."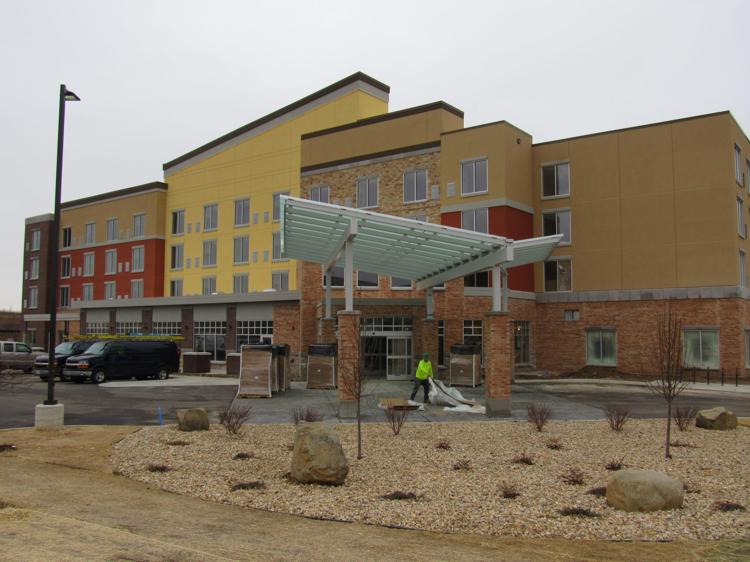 Also opening this year are a 136-room Hyatt Place in Verona and a $13 million, 100-room Staybridge Suites in the Orchard Pointe Shopping Center in Fitchburg. Proposed hotels are wide-ranging in style, location and size and designed to capture part of the nearly $2 billion spent each year on tourism in Dane County.
Visitors include leisure travelers who come to shop, visit the state Capitol, stroll the Dane County Farmers Market or take in a play or concert at Overture Center. There are annual events at the Alliant Energy Center like World Dairy Expo, Midwest Horse Fair and Comic Con; UW-Madison brings visitors from around the world, and Monona Terrace hosts conferences, weddings and, every two years, the World Championship Cheese Contest.
Sporting events draw both competitors and fans for things like Ultimate Frisbee, Ironman Wisconsin and University of Wisconsin athletics. The WIAA state wrestling tournament wrapped up Saturday night and not only jammed the Kohl Center but filled hotel rooms throughout the region.
And then there is Epic Systems Corp. in Verona. The software company with about 10,000 employees on its sprawling, continually growing campus, brings thousands of its customers to the region every year. And they all need a place a sleep.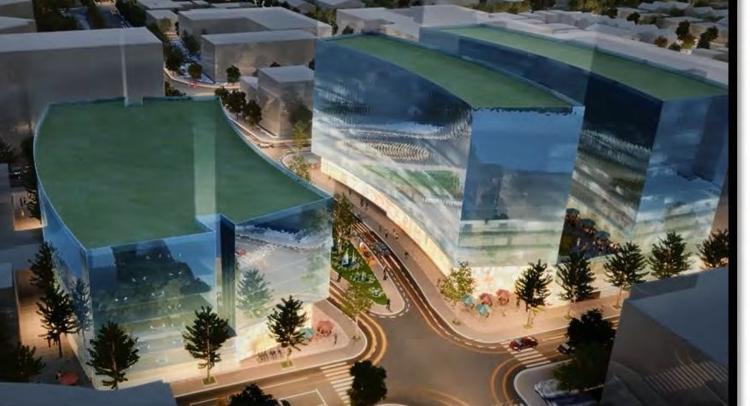 Deb Archer, president of the Greater Madison Convention & Visitors Bureau, believes hotel development will continue in an effort to not only meet the demand of existing events and businesses but will grow in parallel as investments are made in facilities that draw people to the area. One of the biggest on the board is a proposed $240 million renovation and expansion of the Alliant Energy Center.
"Developers are starting to pay attention to this market as the community is willing to look at future infrastructure growth that allows us even a bigger footprint in terms of the size of events and types of events we can bring here," Archer said. "When you're running good solid occupancy year after year after year with continued rate growth, it shows that it's a really solid market to look at for investment."
Large projects highlight potential growth
The Alliant proposal by the county would spend between $87 million to $105 million on renovating the Dane County Coliseum, and another $100 million to expand and improve Exhibition Hall while adding hotel and dining options nearby.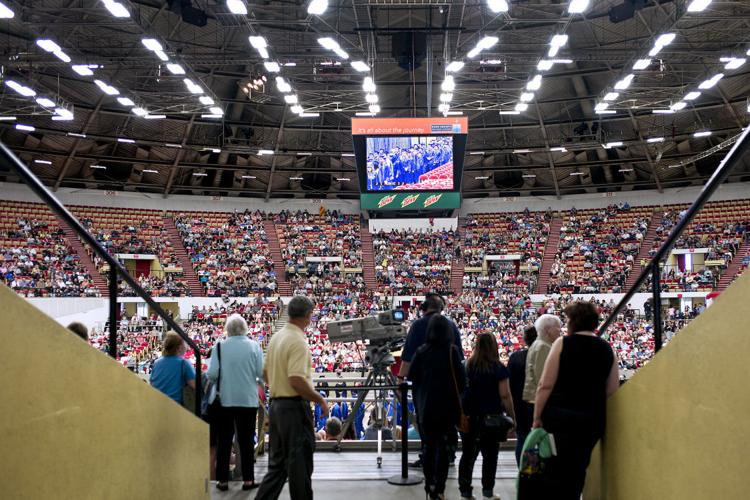 The other large project, approved last year by the city, is the $170 million Judge Doyle Square development by Beitler Real Estate Services. The project would transform two Downtown blocks and include a 250-room hotel for Monona Terrace, retail and commercial space, 354 apartments and more than 1,000 parking spots just south of the state Capitol.
Other proposals in and near the Downtown include a $10 million boutique hotel on King Street with restaurants and bars and an 11-room boutique hotel on South Baldwin Street. A $30 million plan would demolish a six-story, largely vacant building at 122 State St. and a two-story bar next door for a 120-room boutique hotel that would stand four stories tall.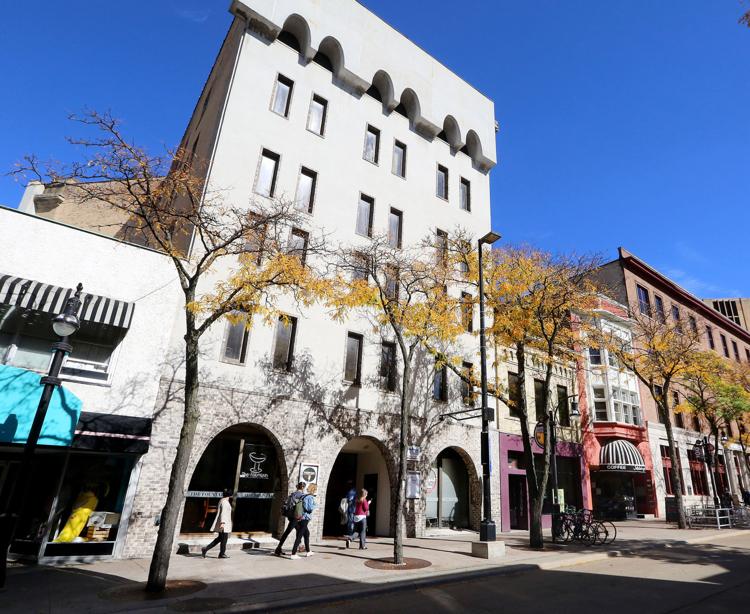 Those projects would bolster other hotel renovation projects in recent years. They include the $100 million upgrade to The Edgewater and a renovation of the 72-room Campus Inn, 601 Langdon St. On Tuesday, the Park Hotel, formerly know as the Inn on the Park and one of the city's oldest businesses that dates to 1871, will celebrate a more than $12 million renovation project that upgraded rooms, dining and the 1960s-era exterior.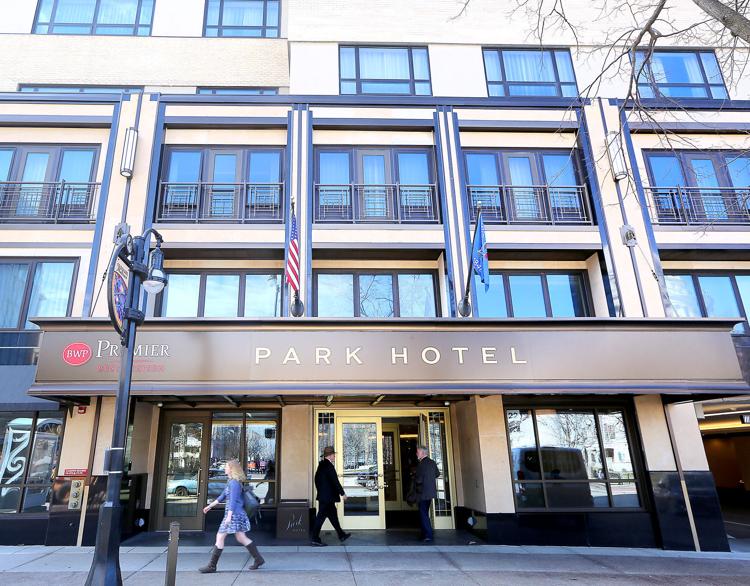 George Wiesner, general manager of the property, the only hotel on the Captiol Square, said the upgrades included improved wireless internet access, more USB and electrical ports in rooms and going from a standard Best Western banner to a Best Western Premier flag, the company's highest level of service.
You have free articles remaining.
"It was important to update the hotel to address the needs of today's business traveler because if we didn't we would have been left behind," Wiesner said. "This is a legacy project for the family. It signifies a significant investment in downtown Madison by the Mullins family (which purchased the hotel in 1976) and their desire to contribute to the continued vibrancy of the square."
AC brings European feel
The AC Hotel by Marriott is just a block off the Capitol Square. Andy Inman, North Central Group's vice president of development, said that despite the relative small size of the former Pahl Tire site, the location was too good to bypass for the European-style brand aimed at leisure and business travelers. Non-peak rates will start at $199 a night.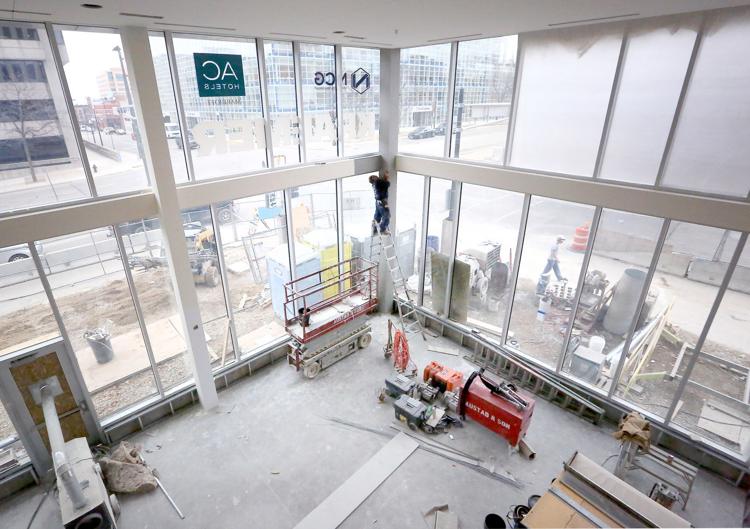 "It's a home-run site," Inman said during a tour. "Everything around the Capitol Square has been developed and redeveloped and that speaks highly of the other things that are happening in Downtown Madison. But ultimately, when you get into Downtown urban redevelopment, I think those are challenges that you have to address and overcome."
NCG, founded in 1981 by Dave Lenz, has 29 hotel properties in six states. In December, the company announced plans for its 30th property, a $5.8 million, 106-room, four-story Tru by Hilton hotel at 8102 Watts Road on the Far West Side. The groundbreaking is scheduled for this spring.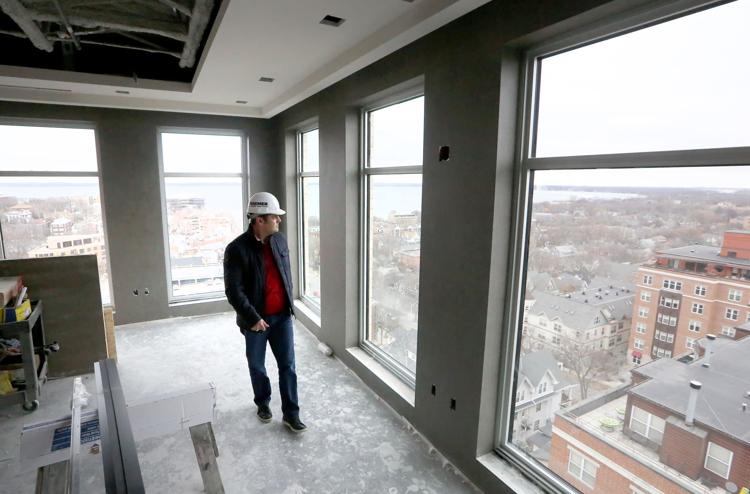 The AC property is the most expensive project ever undertaken by Lenz' company that began with a hotel in Tomah. The AC includes a first-floor lounge and a second-floor library that overlooks the lobby. There are also two levels of underground valet parking with 39 stalls. Each is equipped with a $7,000 lift that allows two vehicles to be parked on top of each other in a single space, a move that increases parking capacity to 78 vehicles.
Sticking with its European design, the hotel's daily breakfast buffet can include Spanish egg tarts, imported freshly sliced Iberico ham, French croissants, fresh fruits, cheeses and muesli.
"The market overall is very healthy and I think there was an opportunity for us to build a product that isn't here today," said Jeff Lenz, Dave's son, who is NCG's president and chief development officer. "We've obviously seen a great renaissance Downtown on the residential side and if (business growth) continues along with the residential, and we have (hotel) additions that are well timed and phased, the market will be able to support it."
Other proposed Madison projects include a 275,500-square-foot, mixed-use building with a 178-room hotel, office space, and 245-space parking garage at 4601 Frey St., just behind the Target at Hilldale Shopping Center. Across from Camp Randall Stadium, Hotel Red is considering an expansion plan that would add four floors and double the number of rooms to 105. Meanwhile, the city and Ho-Chunk Nation are exploring a collaboration that could include a hotel, tribal cultural center and major sports complex involving city and Ho-Chunk lands near the 67,125-square-foot gambling facility at the intersection of the Beltline and Interstate 39-90.
Hotel demand also
hot in the suburbs
In Sun Prairie, a $24 million, 124-room Hilton Garden Inn that would include a Johnny's Italian Steakhouse has been proposed for the Shoppes at Prairie Lakes while in Stoughton, Forward Development Group is building this year a 93-room Tru Hotel and a 10,769-square-foot conference center near the intersection of Highways 51 and 138.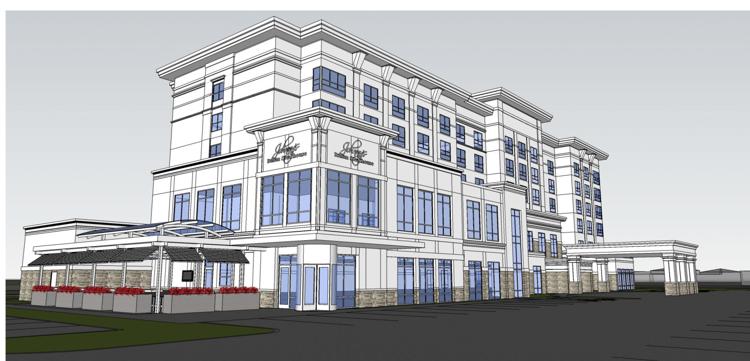 In Fitchburg, the 6 percent room tax was increased to 7 percent beginning in January. In 2016, room tax revenues were $341,381 from a Wyndham Garden Inn, Candlewood Suites, Country Inn & Suites and Hickory Knoll Farm Bed & Breakfast. In 2009, in the midst of the recession, room tax revenue collections were $199,525.
Room tax revenue for 2017 is projected at $390,000 as the Staybridge is scheduled to open in July. The city is also considering a plan for a 120- to 140-room hotel as part of a redevelopment project at 2924 Fish Hatchery Road and believes that hotels will ultimately be part of its Uptown Neighborhood at Lacy Road and Highway 14.
"The bread and butter has really been corporate demand, but now we're growing the leisure side with more events. But corporate is still really important," said Michael Zimmerman, the city's economic development director. "We're expecting the pie to continue to grow. The occupancy rate and average daily rates are healthy."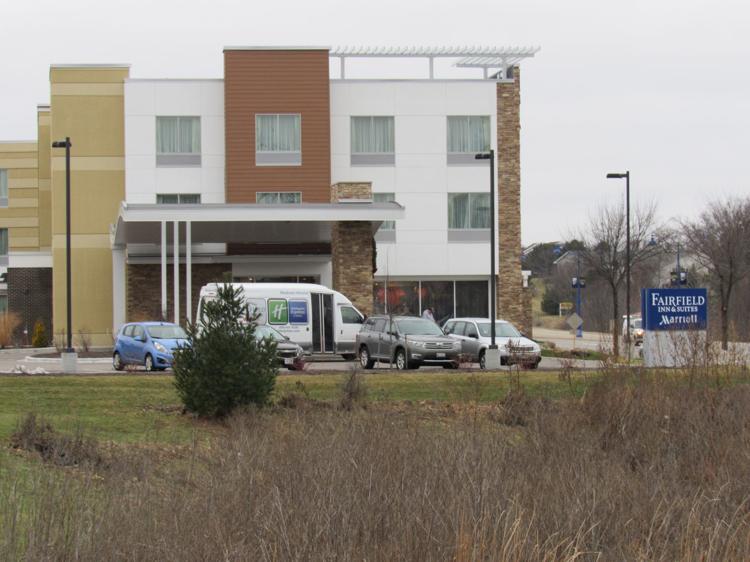 Epic Systems makes
mark in Verona
In Verona, where for years the only option was a Super 8, hotel development is keeping more visitors in the community, according to Adam Sayre, the city's director of planning and development. During the week, hotel guests are primarily those visiting Epic Systems and who want the convenience of staying close to the company.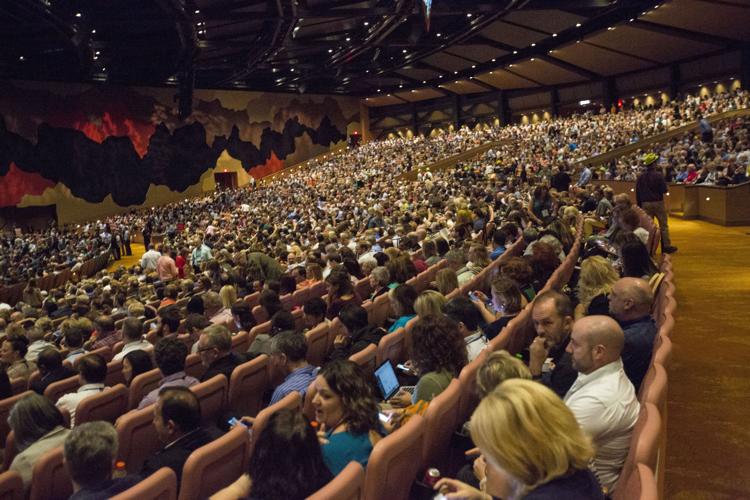 A Holiday Inn & Express opened in 2008 and a 90-room Fairfield Inn & Suites in 2015. The Hyatt will open in July in Liberty Business Park that is home to restaurants and Fisher King Winery and where a second hotel could be constructed on the site near the intersection of highways M and 18-151. A 90-room hotel is part of the proposed Sugar Creek Commons development on Verona's west side while a 275-room hotel is part of the 65-acre Legend's Edge development proposal on the city's northwest side but is still seeking city approvals.
"Ultimately, Epic is driving a lot of the stays," said Sayre. "I think a lot of it is clinics and hospitals looking at a variety of things and that can include traffic. There are more options out here now and we didn't have that five years ago."