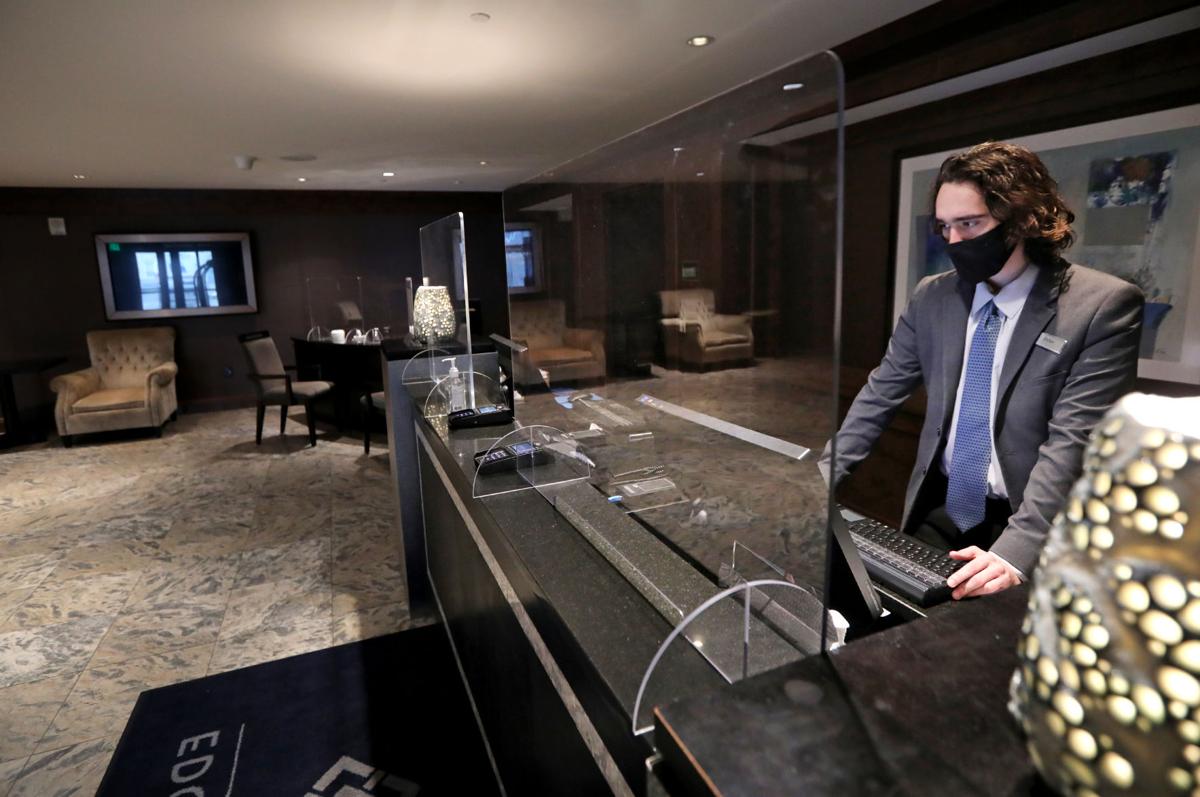 Normally bustling with weddings, business meetings, music on its outdoor plaza and pampered visitors at its spa, The Edgewater hotel was forced to pivot, innovate and experiment last year.
So when the spacious hotel, which underwent a two-year, $100 million renovation and expansion completed in 2014, won an international award in March, it provided a much-needed bright spot.
Travel + Leisure named The Edgewater as one of its top 500 properties in the world and one of 155 hotels in the U.S. to make the prestigious list. The honor comes as vaccine distribution is growing, many leisure travelers are eager to get away and summer is on the horizon.
"We view it as being hopeful. This is who we are, and as we rebuild it's all about the best experience, and we're going to deliver the best experience now and into the future," said Amy Supple, The Edgewater's chief operating officer and senior vice president. "Normally we are a very busy, active place 365 days a year. It's just this constant sort of motion here, and all of a sudden it was just quiet."
The same could be said for virtually every other hotel and lodging property in the Madison area and beyond over the past year. The industry is on the cusp of a recovery, but many predict it won't see a return to pre-pandemic levels until 2024.
Remarkably, it appears no Madison hotels have closed permanently in the last year. HotelRed, across from Camp Randall Stadium, has been closed for over a year and its 55 employees furloughed as it awaits a major expansion project. Work on the 48-room hotel to add 40 rooms, three floors and a rooftop bar, a project originally scheduled to be done by this fall, has not yet begun.
Many others shut down early in the pandemic and reopened early last summer but with skeletal staffs. Besides reduced staff, the federal Paycheck Protection Program allowed many hotels to keep paying employees and provide service to those who did book a stay.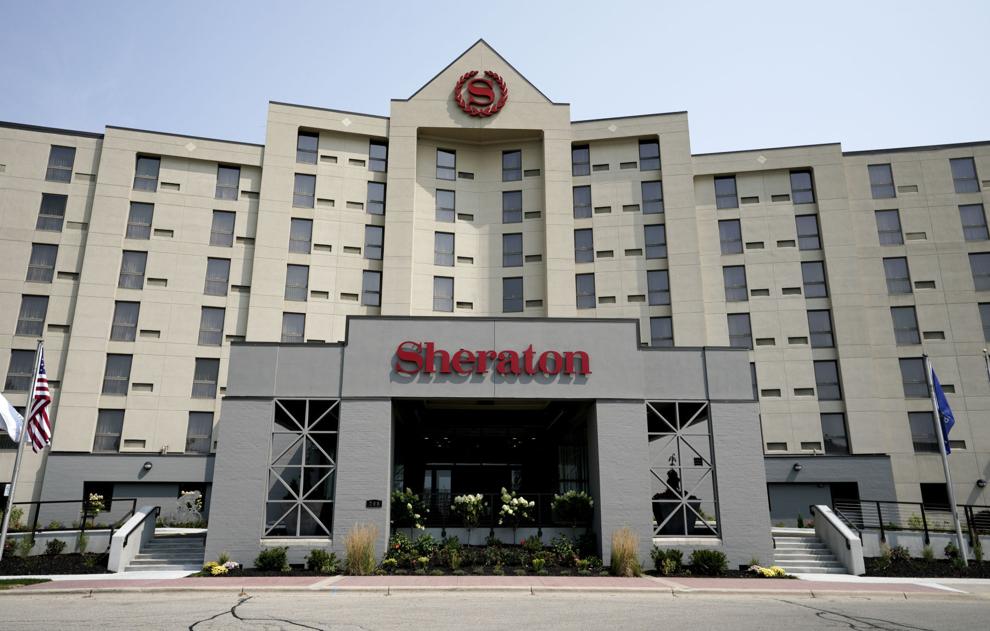 Hotels with restaurants offered takeout options, and many focused on shifting events like weddings to 2021 and booking customers who canceled stays in 2020. Extensive cleaning protocols were enacted and could be here to stay. Sanitation stations are prolific. Keyless entries and check-ins that don't require a stop at the front desk began to surface at some properties and are likely to become an industry mainstay.
"We had a lot of lows but also some sweet highs, too," said Phillip Mattsson-Boze, HotelRed's general manager, who is also president of the Greater Madison Hotel & Lodging Association.
"Even though we didn't have a lot of guests we had to adapt and be nimble to a changing environment. It was pretty remarkable the response that I saw from a lot of hoteliers as far as what they were able to implement and how quickly they were able to implement them at their properties to keep guests safe and improve the guest experience, too."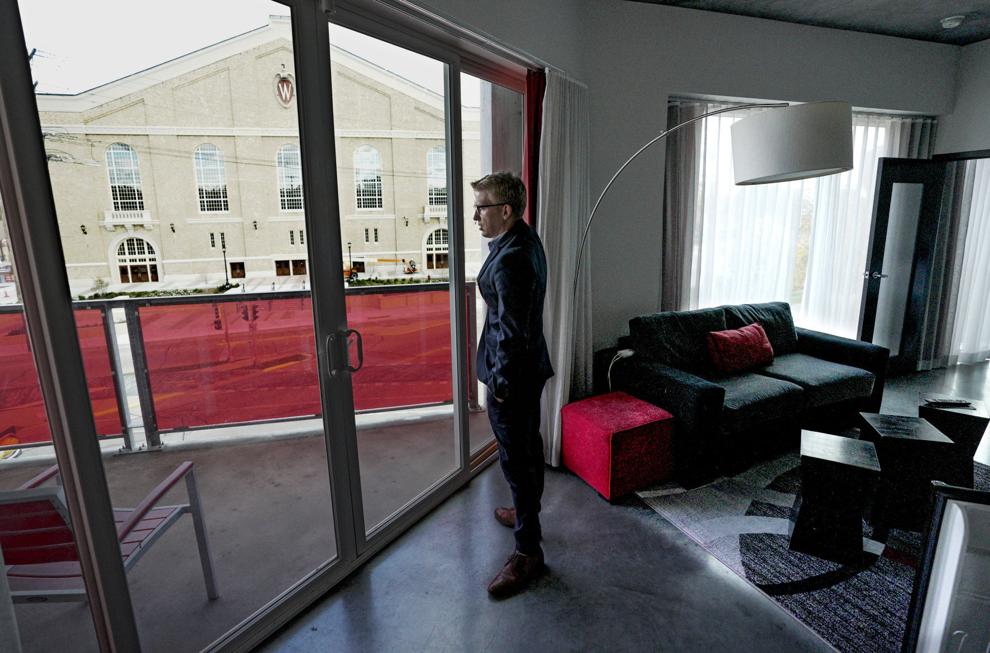 Still, the pandemic put a major hurt on a thriving hotel and lodging industry in Madison that over the past decade has seen an explosion of new hotels while legacy properties have been remodeled. There are meetings, conventions and conferences that bring in thousands of people each year. Hotels host weddings, fans attending WIAA and UW-Madison sporting events and those in town for any number of special events that include World Dairy Expo, the Midwest Horse Fair and Ironman.
There are concerts and shows at Overture Center, The Sylvee and Orpheum that add to overnight stays, while others stay for trips to the Dane County Farmers' Market, a bike ride on the region's trail system, dining in an endless supply of restaurants and simply hanging out on the Memorial Union Terrace.
The city's room tax revenue in 2020 came in at $5.7 million, a 31% decrease from the $18.9 million collected in 2019, according to David Schmiedicke, the city's finance director.
"In all honesty, it makes me sad because we had a really thriving visitor economy," said Ellie Westman Chin, Destination Madison's president and CEO. "Our goal is to get it back and to rebuild. So we know where we're headed as we come through recovery."
Leaning on reserves
For Middleton-based North Central Group, which has 26 hotels around the country, including 11 in Wisconsin, long-term planning was key. In 2019, NCG opened the Home2Suites by Hilton and Liberty Station American Tavern & Smokehouse at the Beltline and Rimrock Road. 
But just before the pandemic shutdown, NCG purchased out of bankruptcy the former Crowne Plaza. The company closed the 226-room hotel for a massive renovation project of the property across from East Towne Mall. The hotel, which opened in 1987, has been rebranded as a DoubleTree by Hilton, reopened in November and avoided much of the pandemic. Revenues at its other properties were down 60% and about half of its staff was laid off.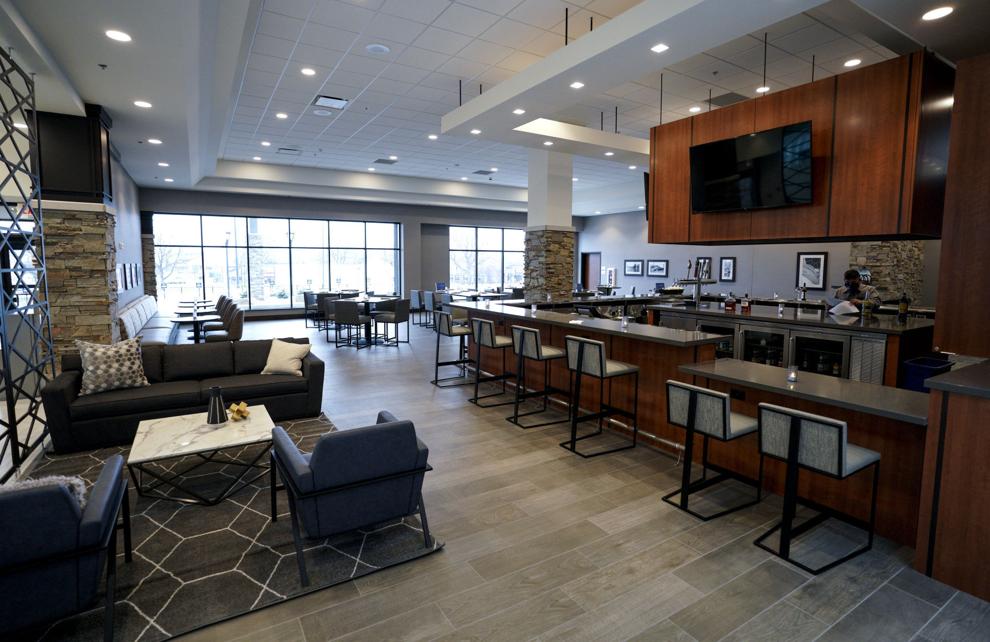 "It's certainly not fun," Jeff Lenz, NCG's president and chief development officer said in October. "But our discipline in how we set aside reserves for all of our properties ... it's a huge component in helping us through this. And that's what we're leaning on right now."
Nationwide, the hospitality industry workforce is down nearly 4 million jobs compared to 2019, according to the American Hotel & Lodging Association. About 200,000 hospitality jobs are expected to be filled this year, but the sector will remain nearly 500,000 jobs below the 2.3 million jobs held in 2019, according to the Bureau of Labor Statistics. In addition, half of U.S. hotel rooms are projected to remain empty in 2021.
Among frequent business travelers who are currently employed, just 29% expect to attend a business conference in the first half of 2021. However, 56% of leisure travelers say they are likely to travel in 2021. But while 34% of adults are already comfortable staying in a hotel, 48% say their comfort is tied to vaccination in some way. And when selecting a hotel, guests rank cleaning and hygiene practices as the number two priority, only behind price.
"The hallmark of hospitality is endless optimism, and I am confident in the future of our industry," said Chip Rogers, president and CEO of AHLA. "Despite the challenges facing the hotel industry, we are resilient. Hotels across the country are focused on creating an environment ready for guests when travel begins to return."
Hotel occupancy nationwide averaged just 44% in 2020, down 33% compared to 2019, according to Tourism Economics. Luxury hotels performed worse than economy hotels, and leisure travel accounted for the vast majority of stays. However, despite the advent of Zoom and other digital meeting platforms, business travel isn't going away. 
"We believe that in-person meetings will remain a key tenet of business relationships," Tourism Economics wrote in January. "Face-to-face contact remains a deep-rooted feature of business activity, and in-person meetings — including at large events — cannot be fully replaced by digital alternatives."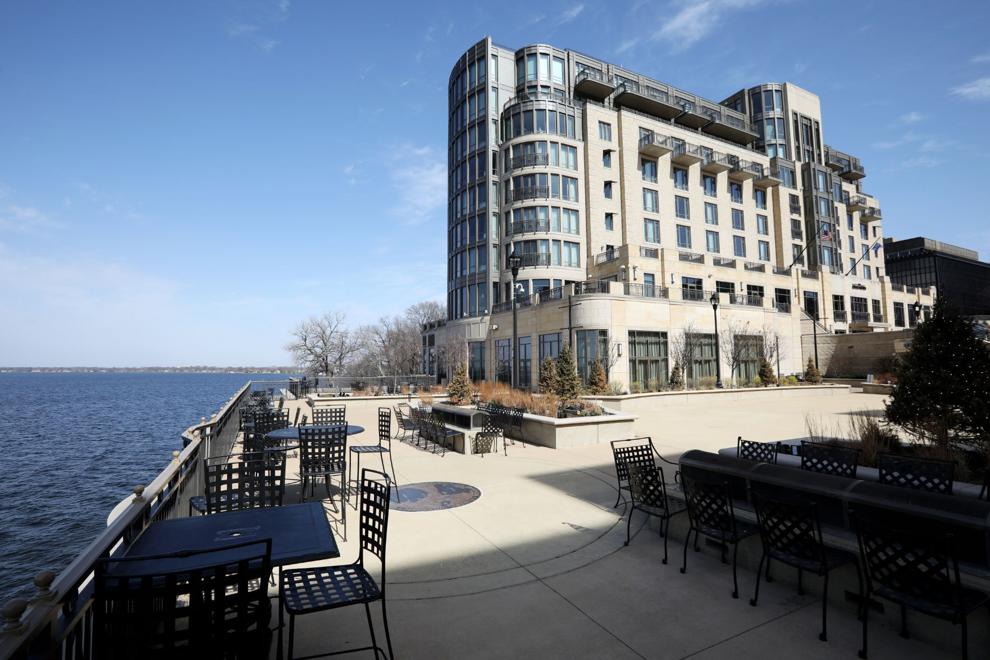 Getting creative
At The Edgewater, where business travel typically accounts for about 60% of stays, 240 employees typically are on hand. But in March 2020, it was forced to lay off 215 people. The hotel now employs just over 100 people, but that number is likely to grow as summer will likely bring more business. In 2020, The Edgewater's revenues were down about 75%. On some nights, early on in the pandemic, as few as 10 rooms were rented. 
With online schooling disrupting family schedules, Supple said they didn't want to bring people back to work briefly only to lay them off again, adding to the chaos. 
"We've worked really hard not to lay anyone off once we brought them back," Supple said. "We've been very smart and deliberate about how we're bringing people back and we're cross training people so they can work in a variety of rolls."
Valet staff, for example, now also work behind the front desk, and staff once dedicated to banquet work are now trained to work in the front and back of the house at the hotel's restaurants.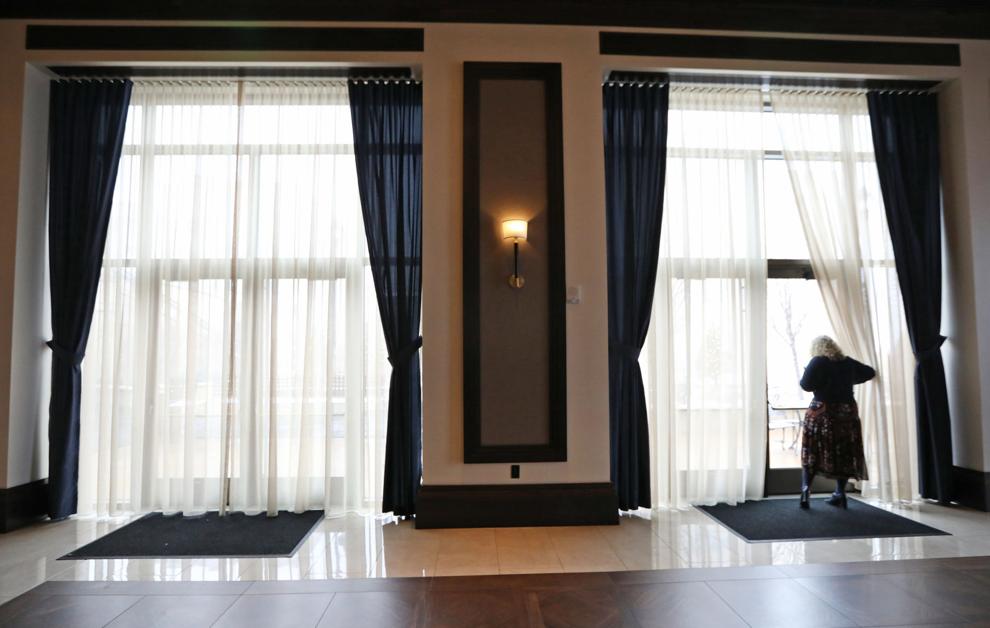 The hotel's restaurants were closed early on in the pandemic so an online ordering system was created for in-room dining. The Boathouse restaurant never reopened to sit-down dining but offered meals to go. Many were ordered by those boating on Lake Mendota, which saw a huge surge in traffic as people sought ways to get outside amid the lockdowns. The to-go ordering system will return for this summer, Supple said.
"It was amazing how many people were out there," Supple said. "The boats would just come up and we literally had runners run out and drop it in the boat and it worked just fine. It sustained us enough to keep everybody busy and motivated through the course of the year and helped offset the losses. We got really creative."
Photos: See historic Edgewater hotel through the years
Rigadoon Bar, 1949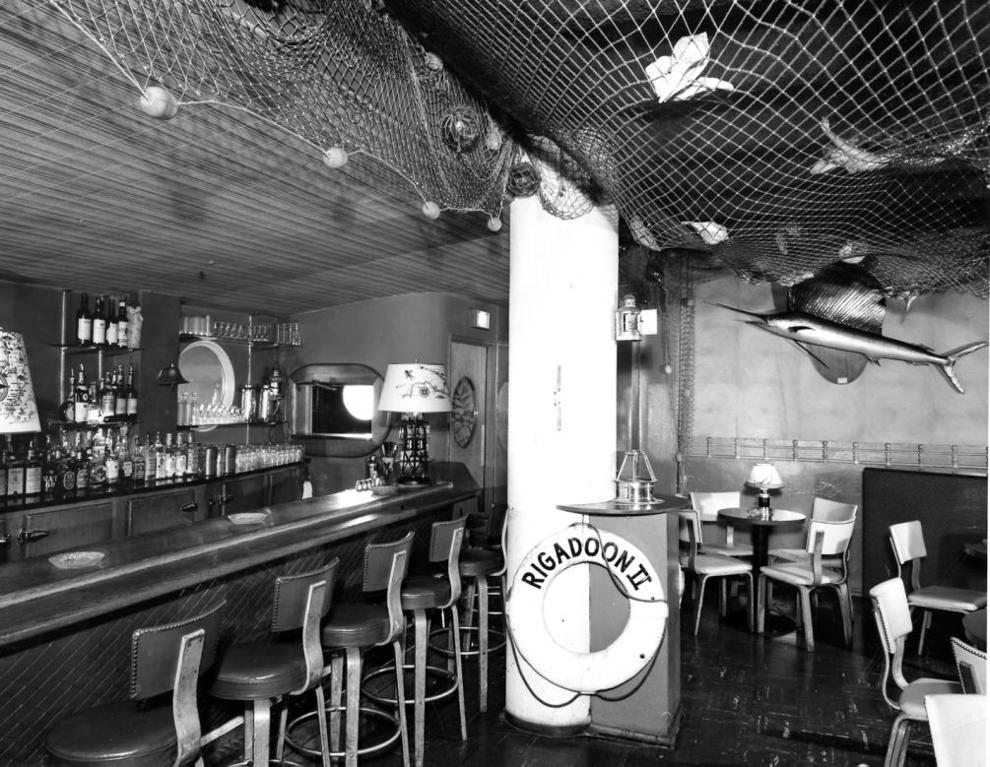 Edgewater exterior, 1949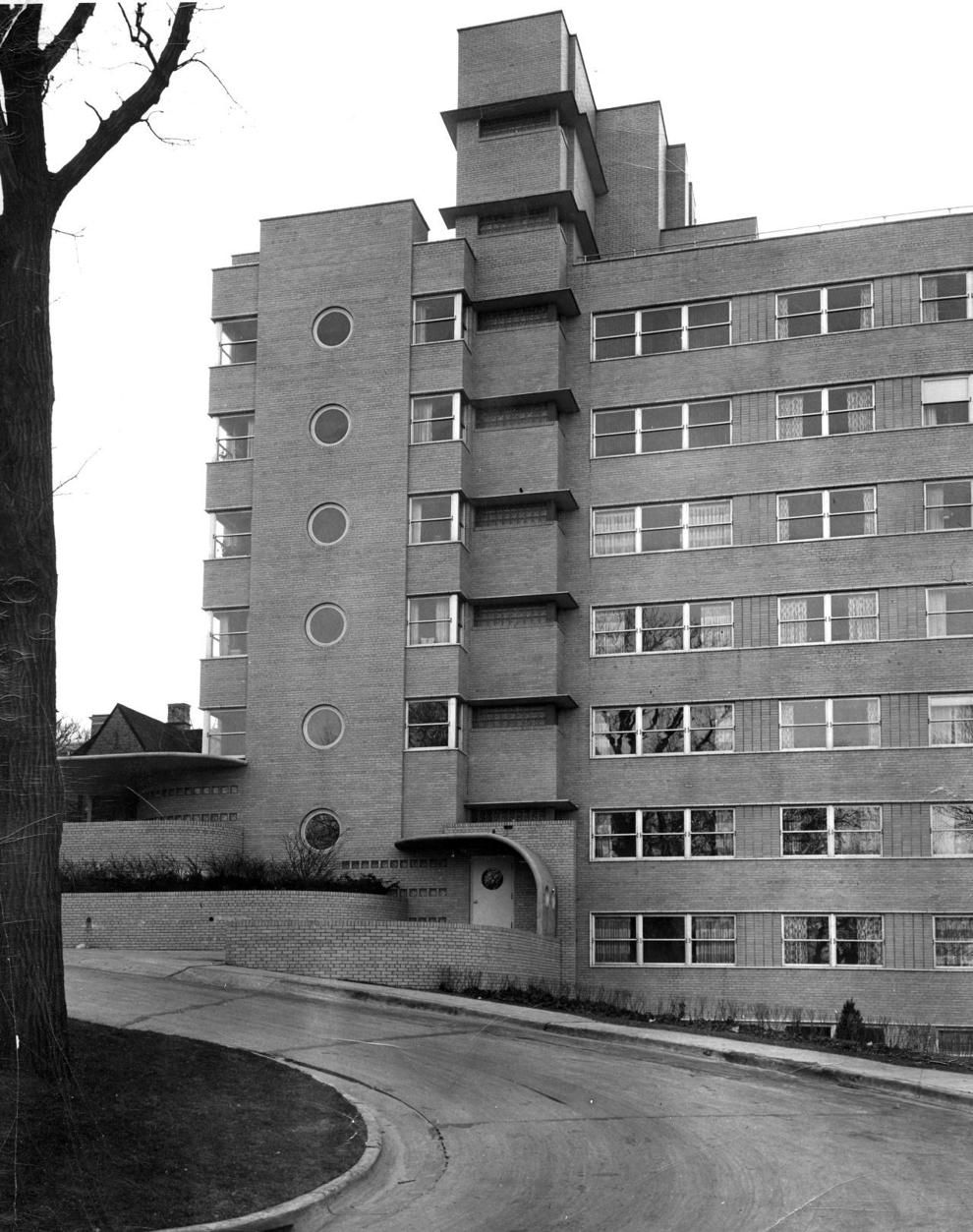 Ghandi and Nehru, 1949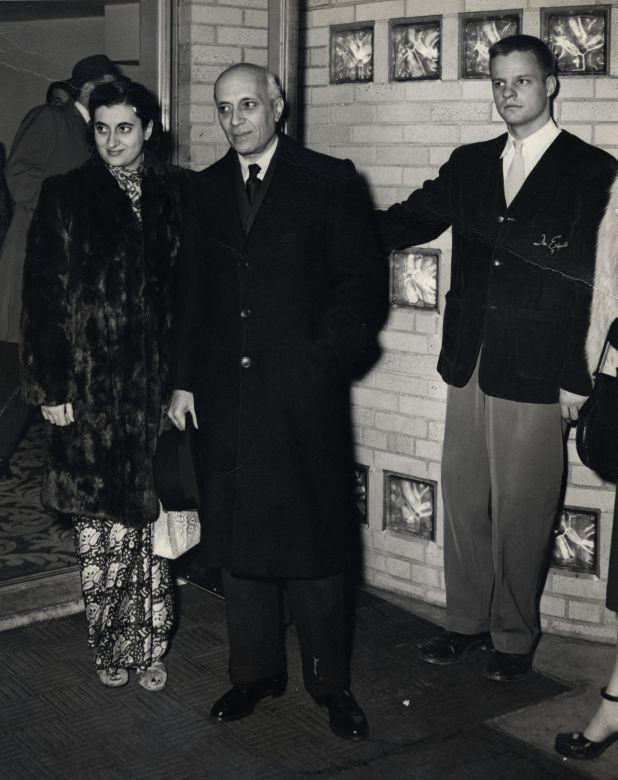 Women on pier, 1950s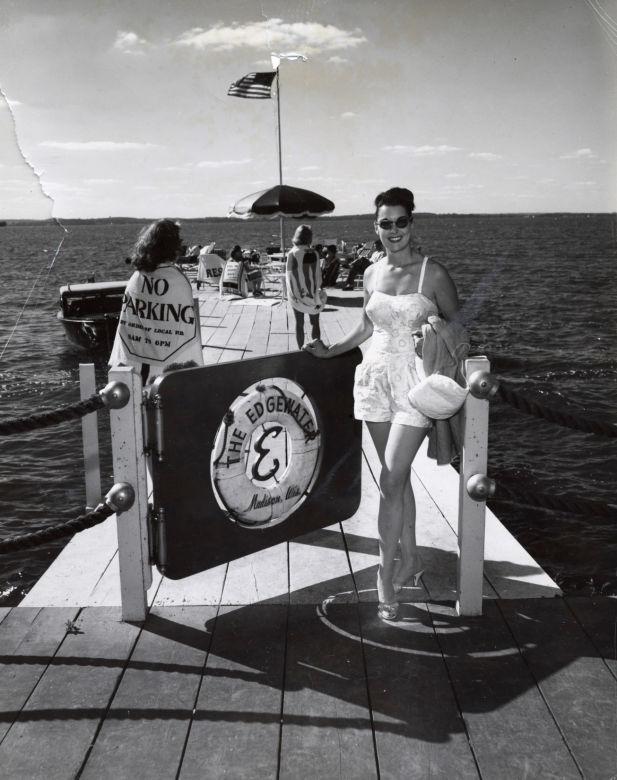 Royal Suite, 1950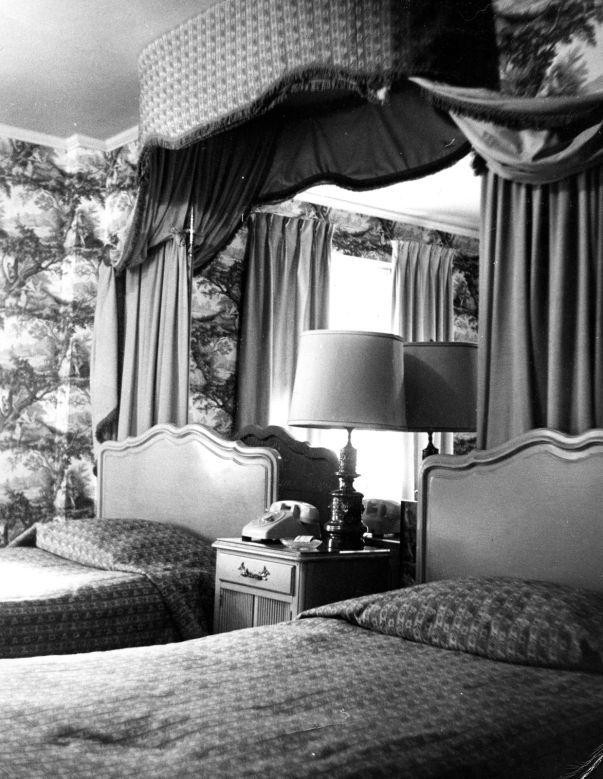 Front desk, 1950s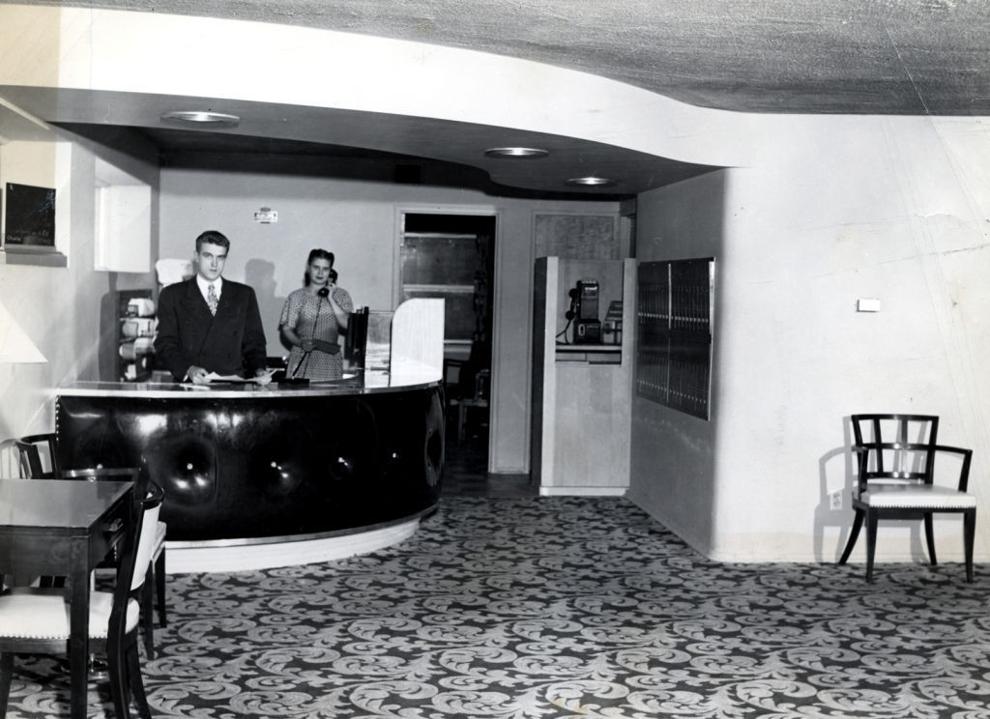 Jimmy Dorsey, 1951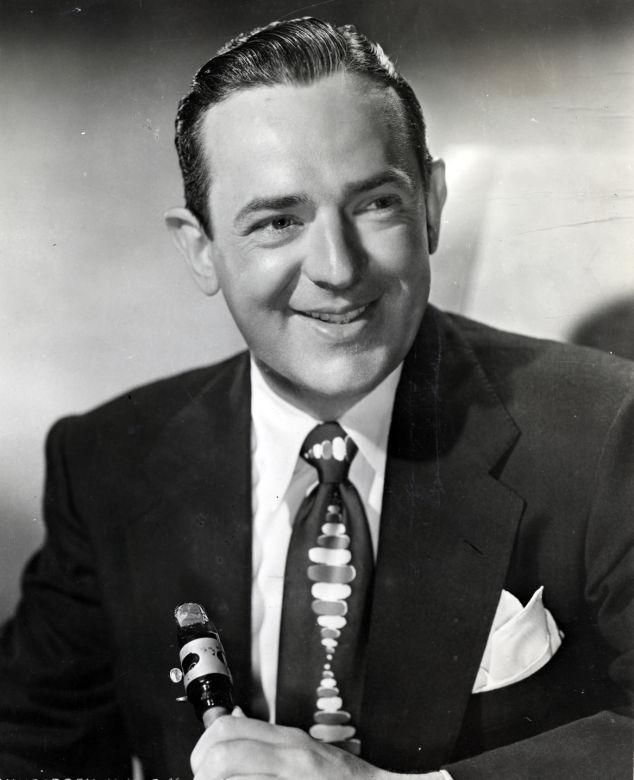 The Edgewater hotel, 1957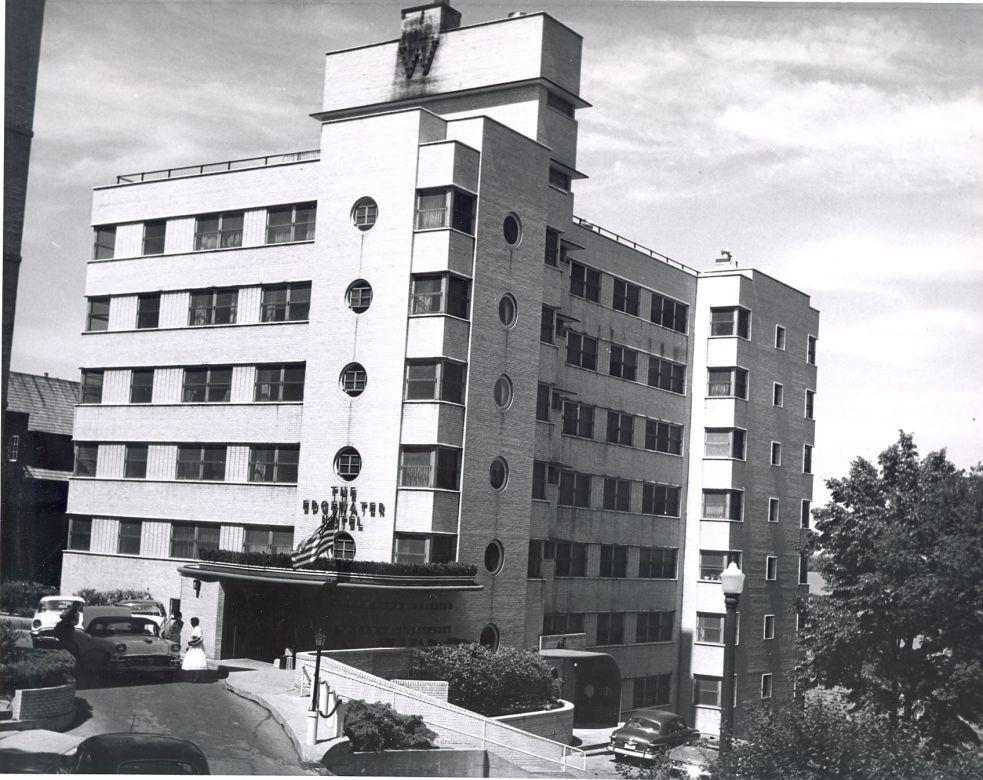 Edgewater, 1978 construction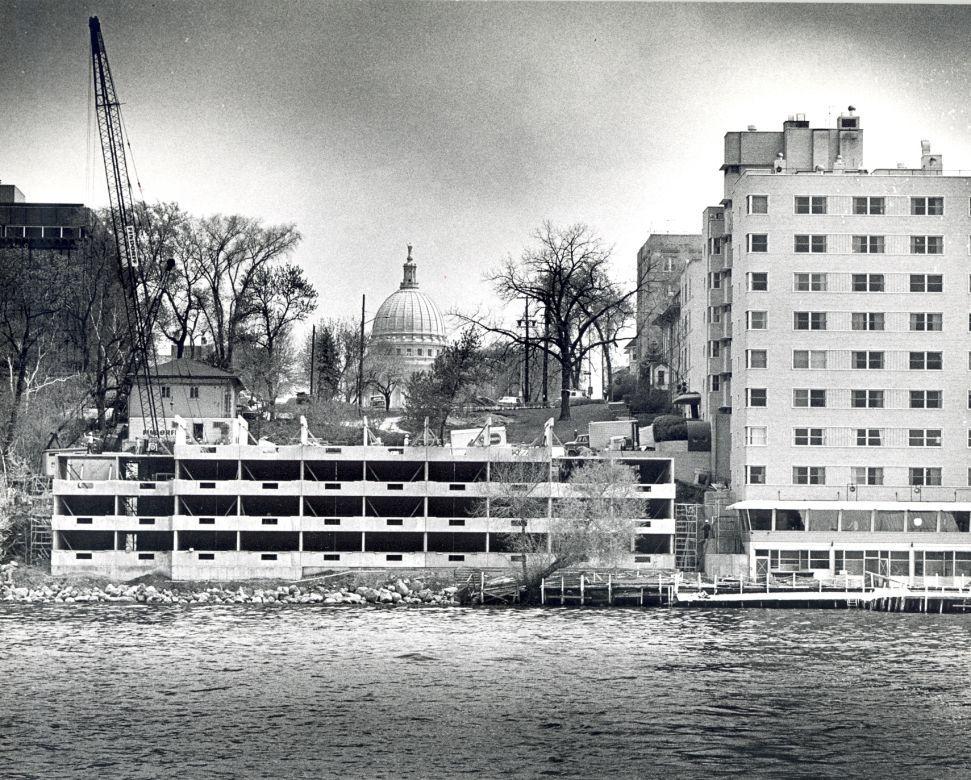 Edgewater, 1988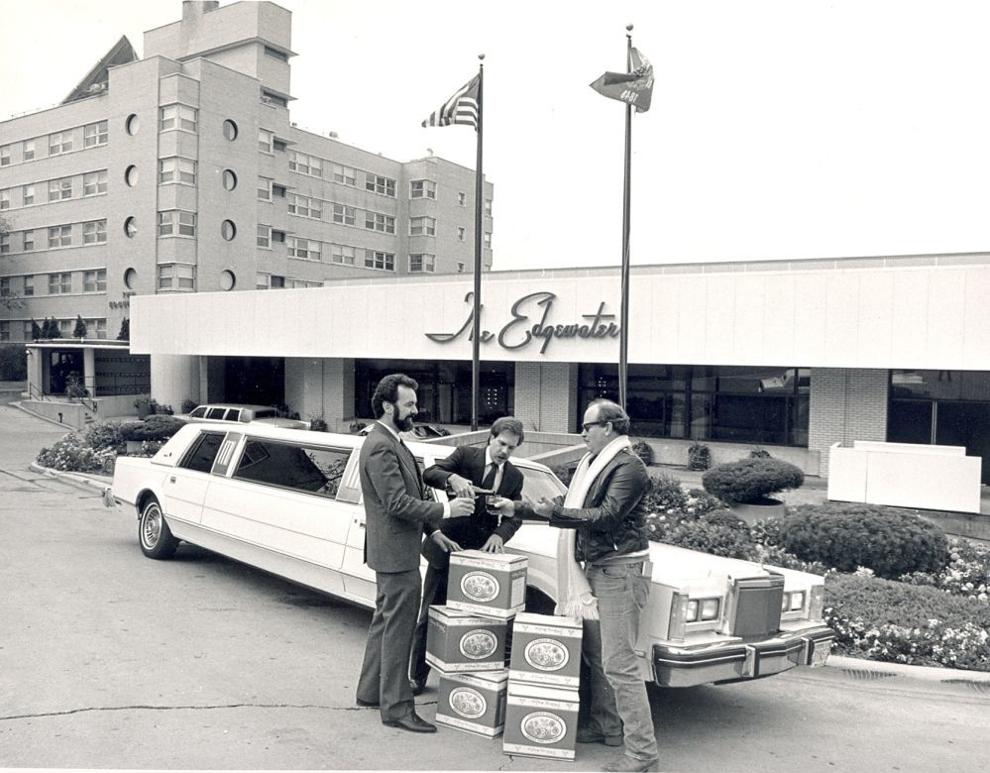 Edgewater pier, 1989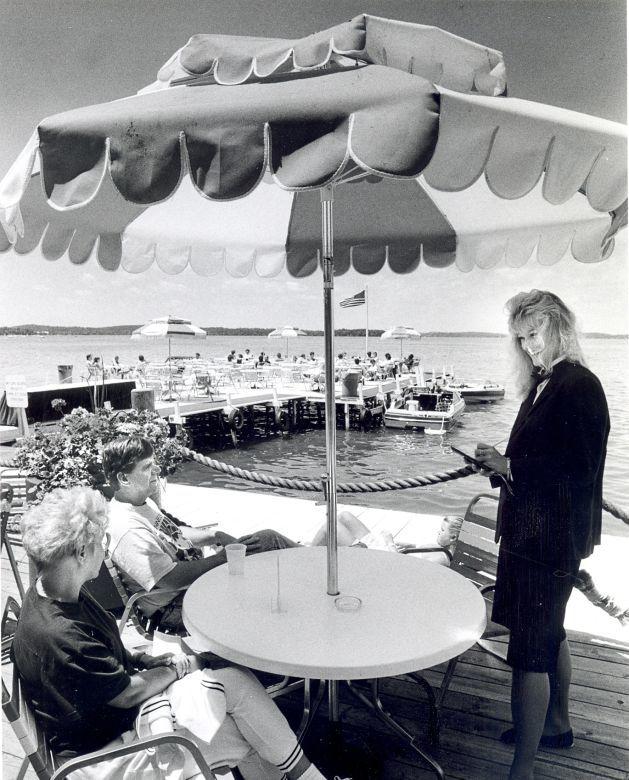 Edgewater hotel pier, 1991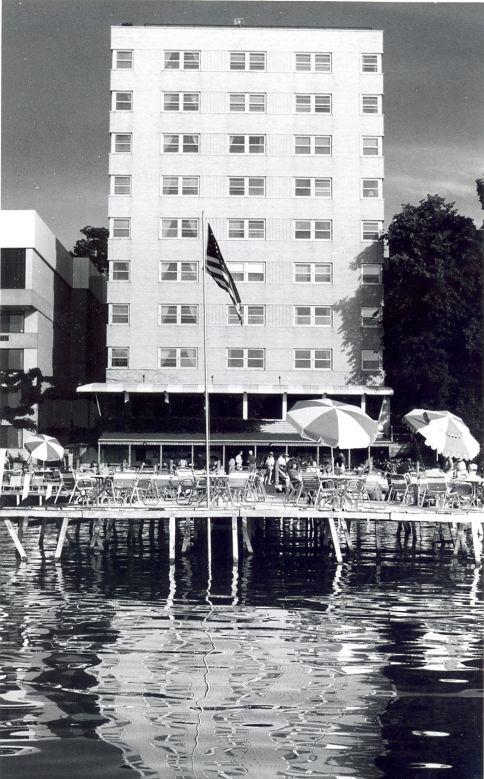 Edgewater roof, 1997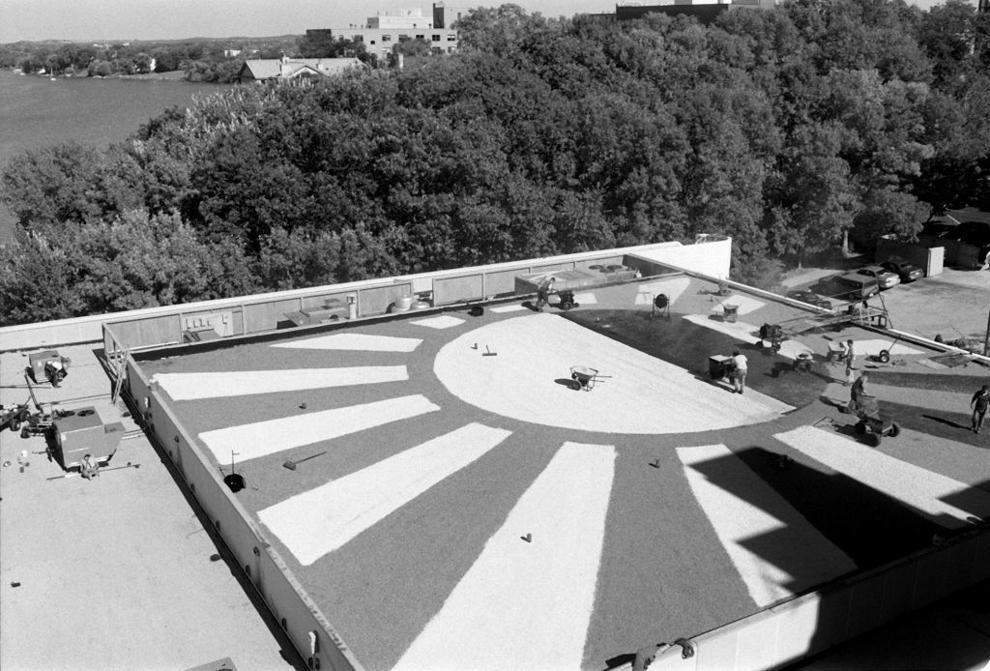 Edgewater celebrities, 2009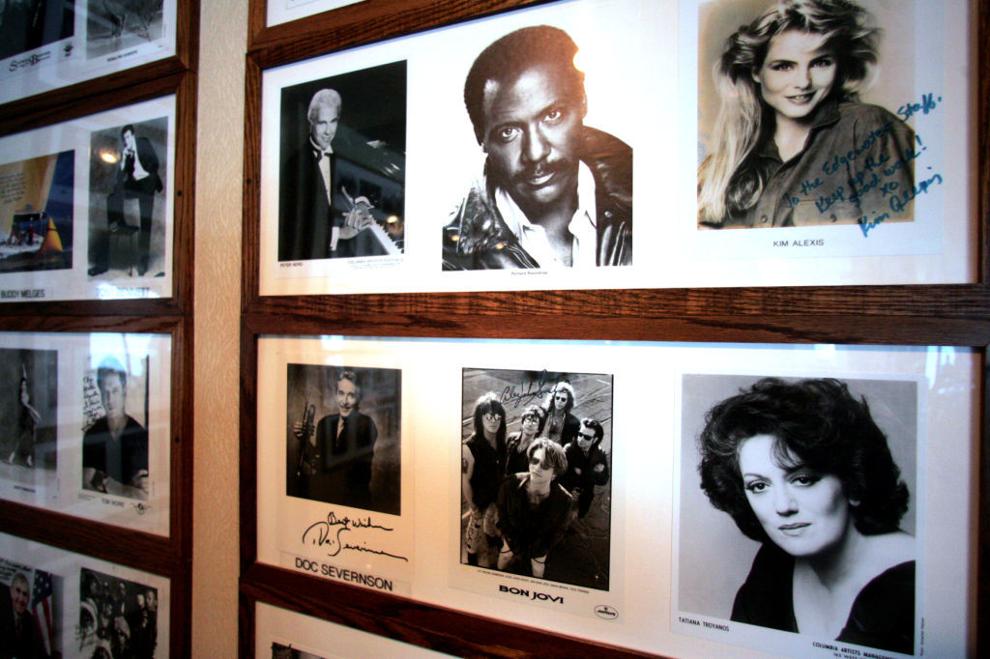 Edgewater exterior, 2009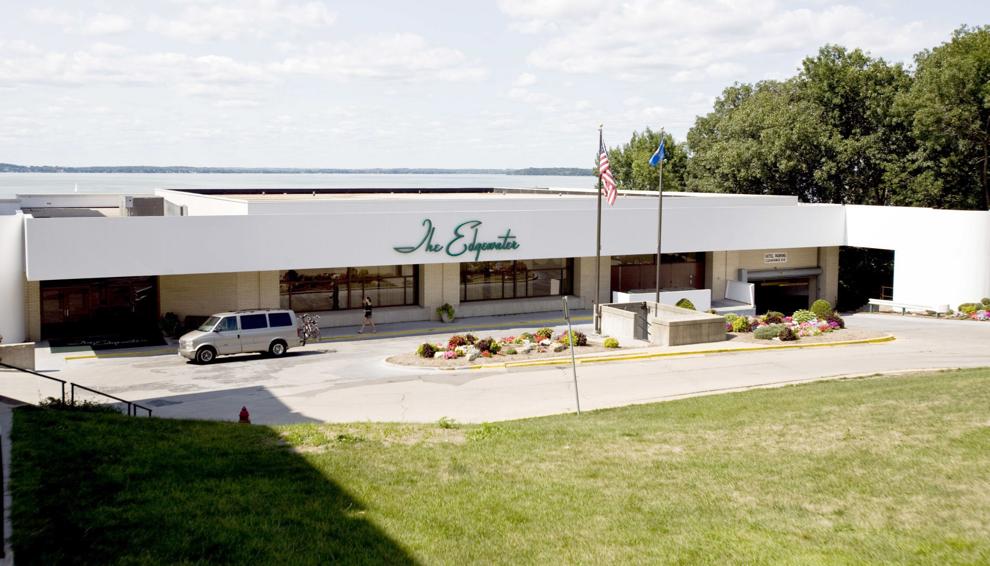 Edgewater addition, 2009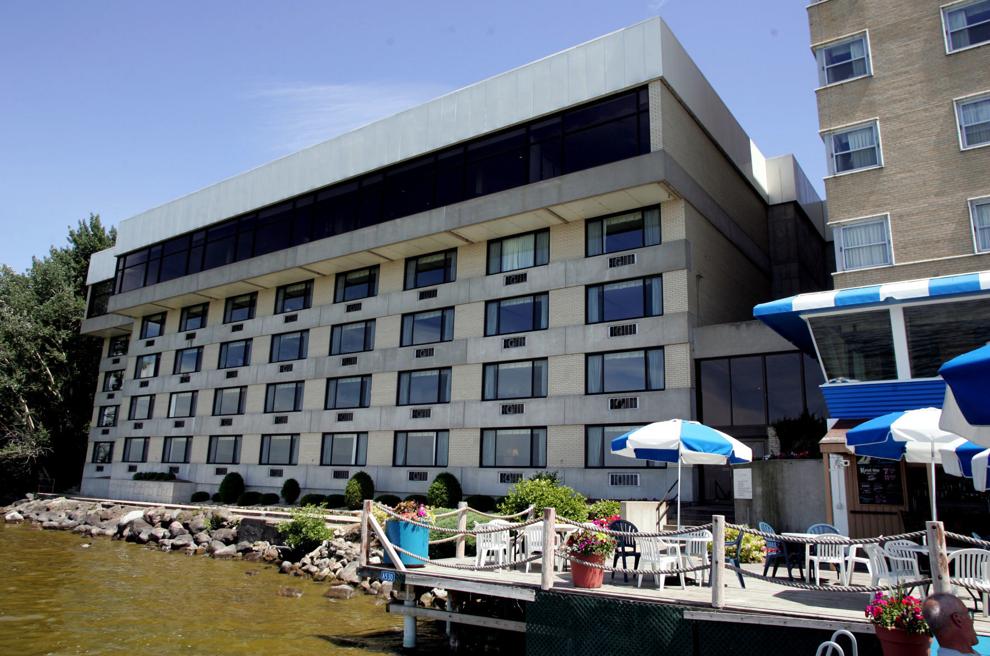 Edgewater at sunset, 2009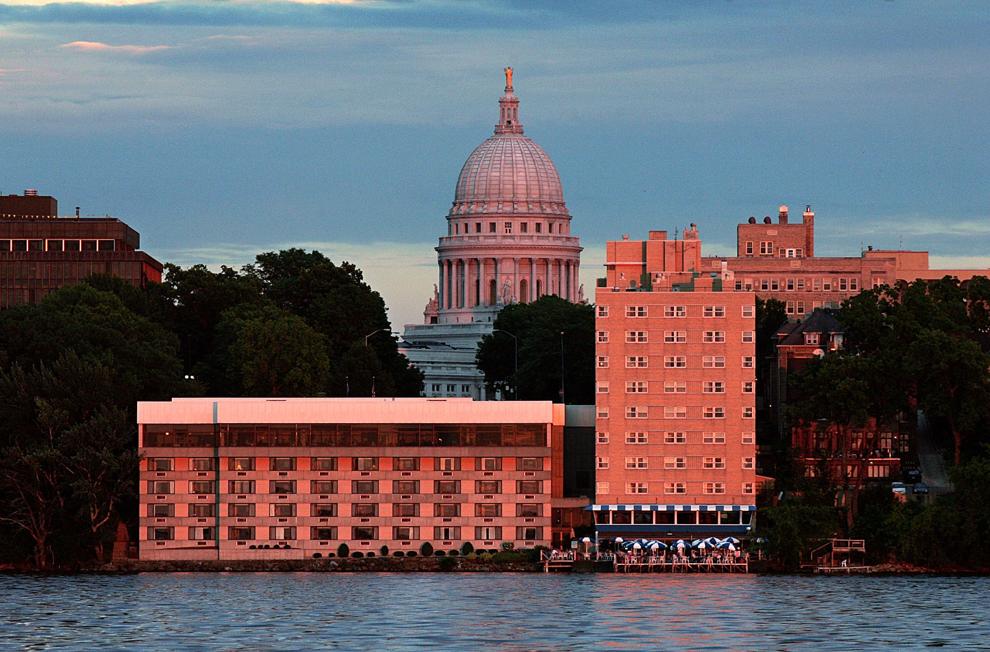 Liquidation sale, 2012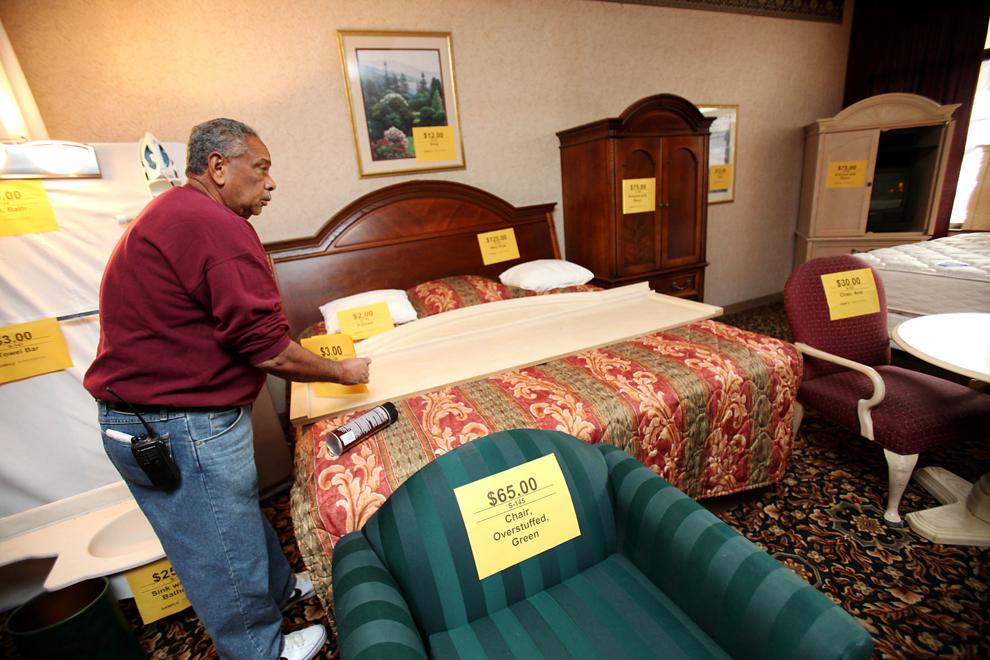 Edgewater construction, 2013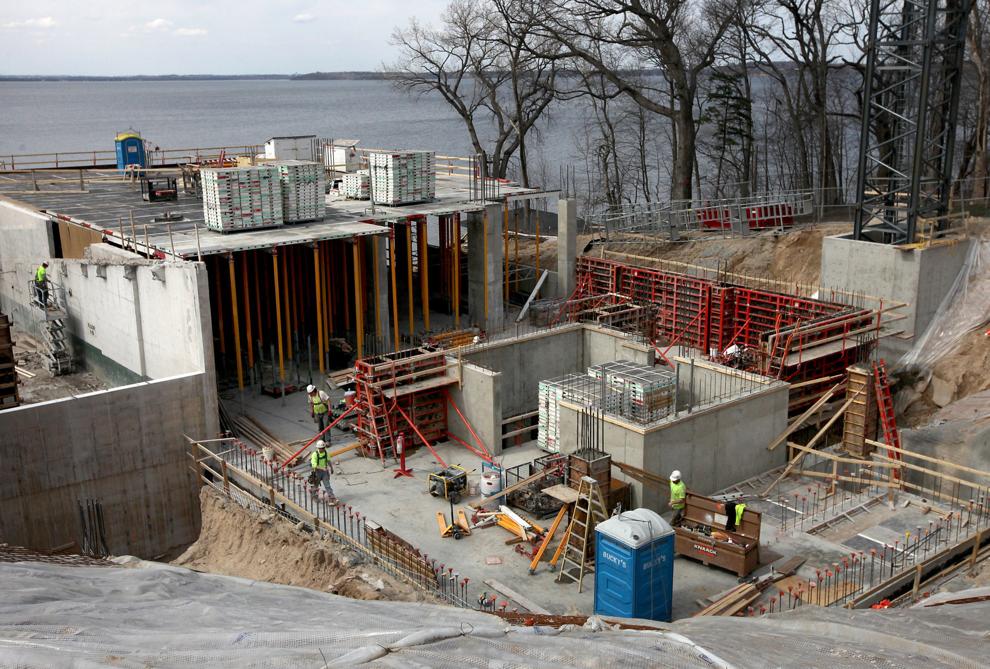 Edgewater construction, 2013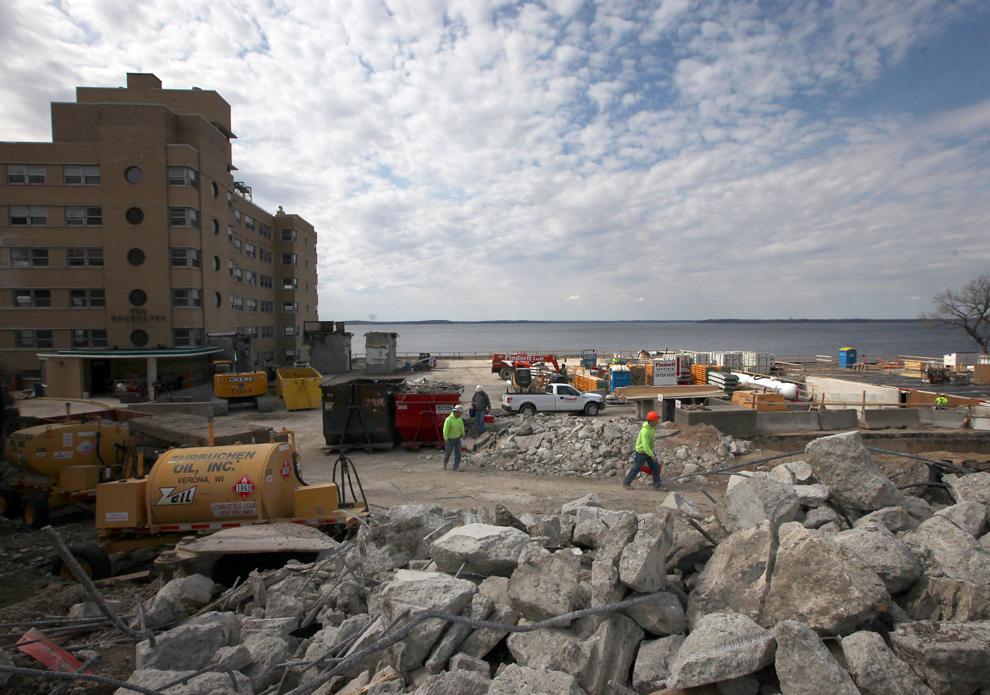 Ice skating at Edgewater, 2014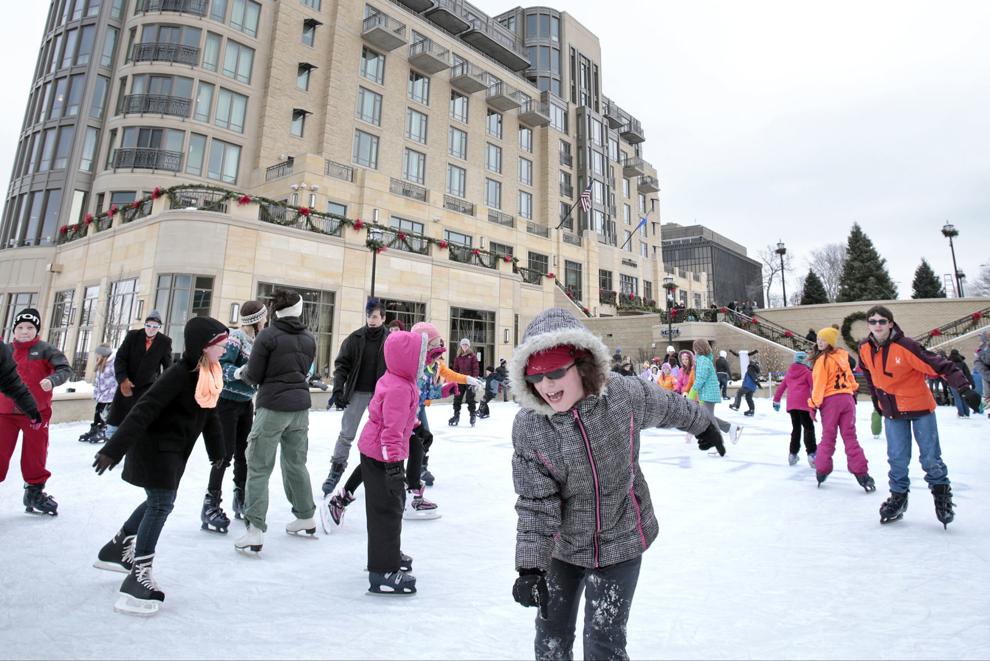 Edgewater spa, 2014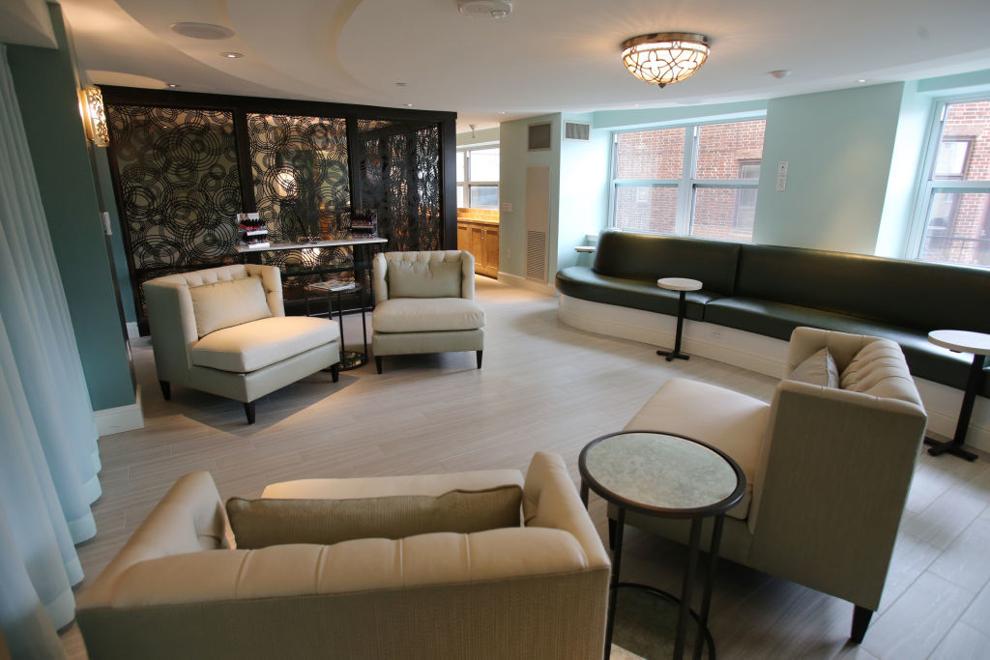 Edgewater spiral staircase, 2014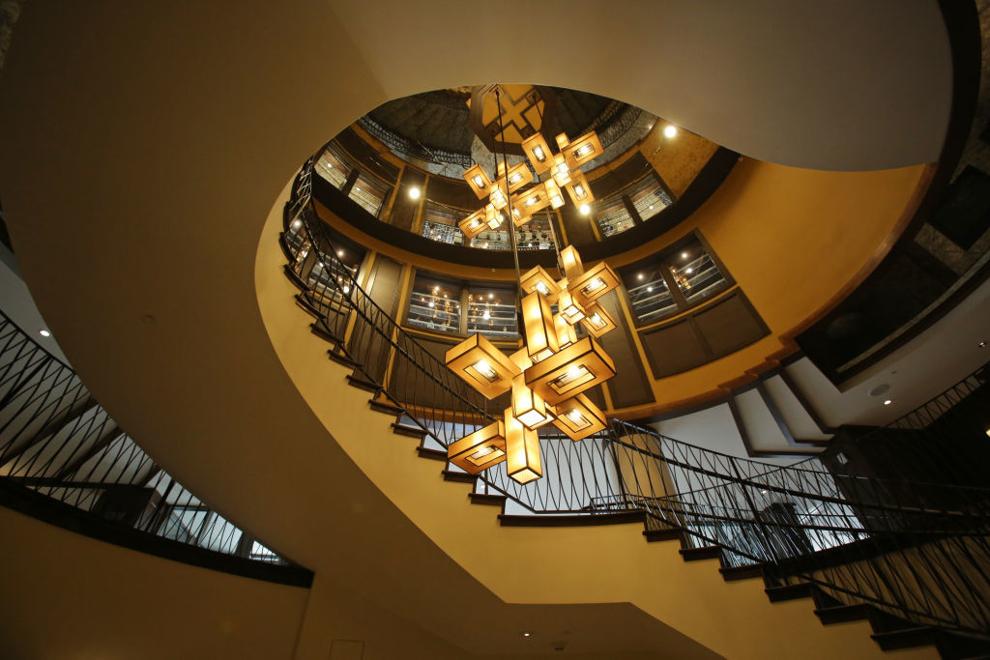 Hotel bathroom, 2014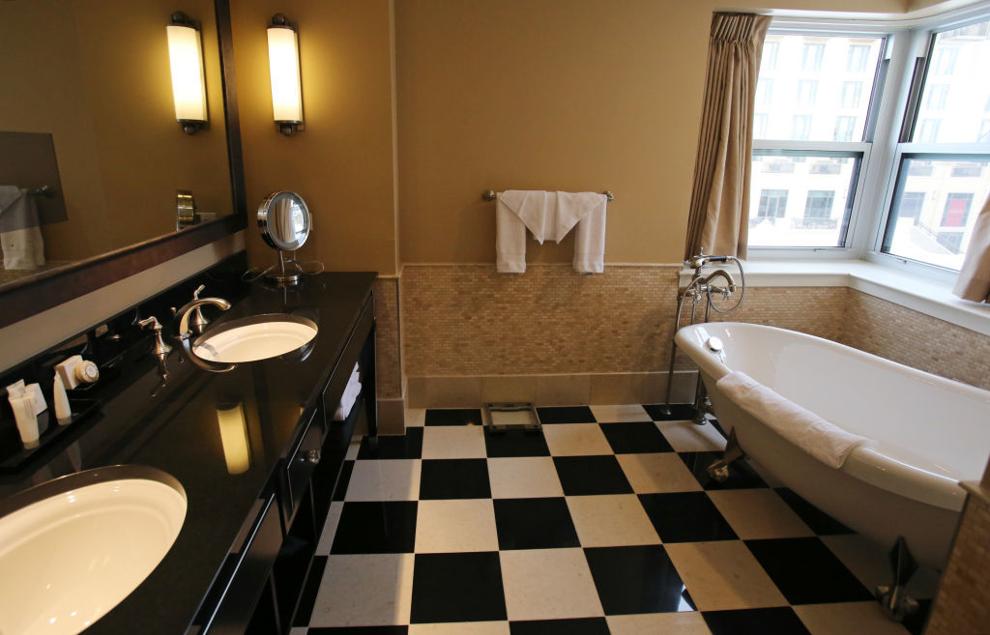 The Edgewater at sunset, 2014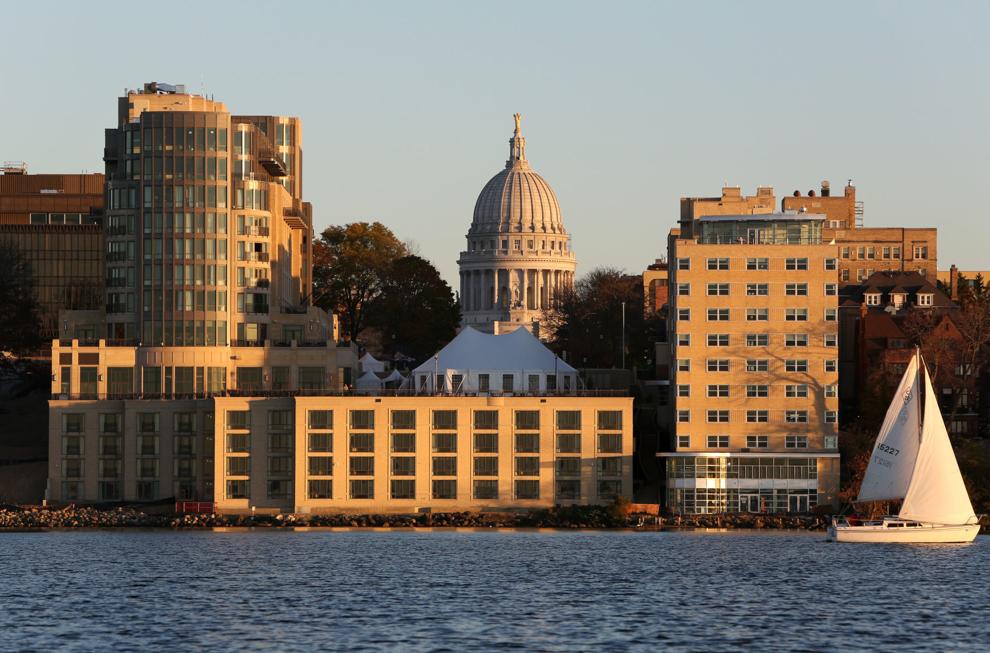 The Boathouse, 2015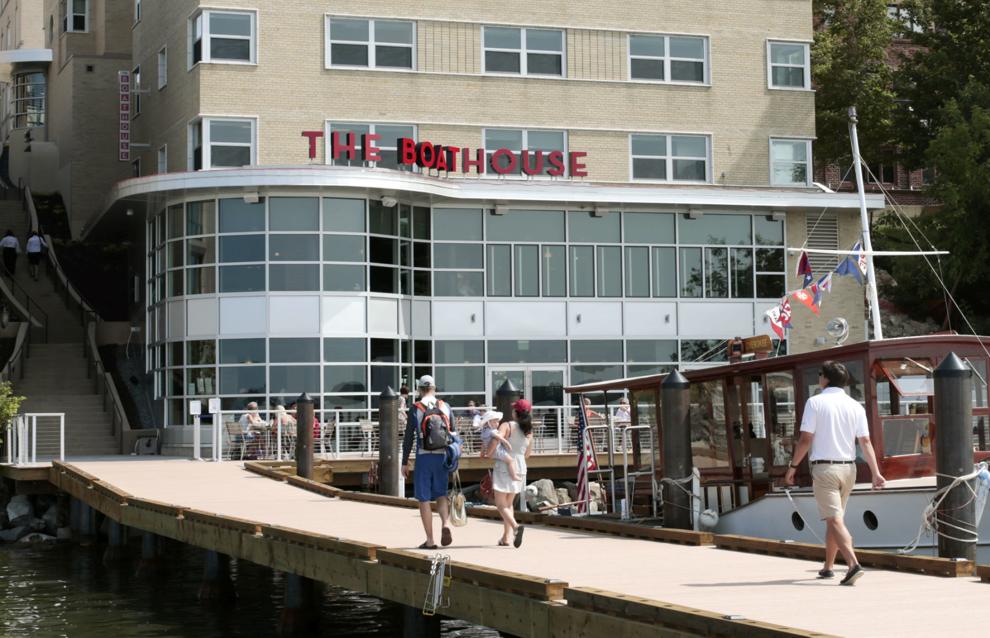 Movie at The Edgewater, 2016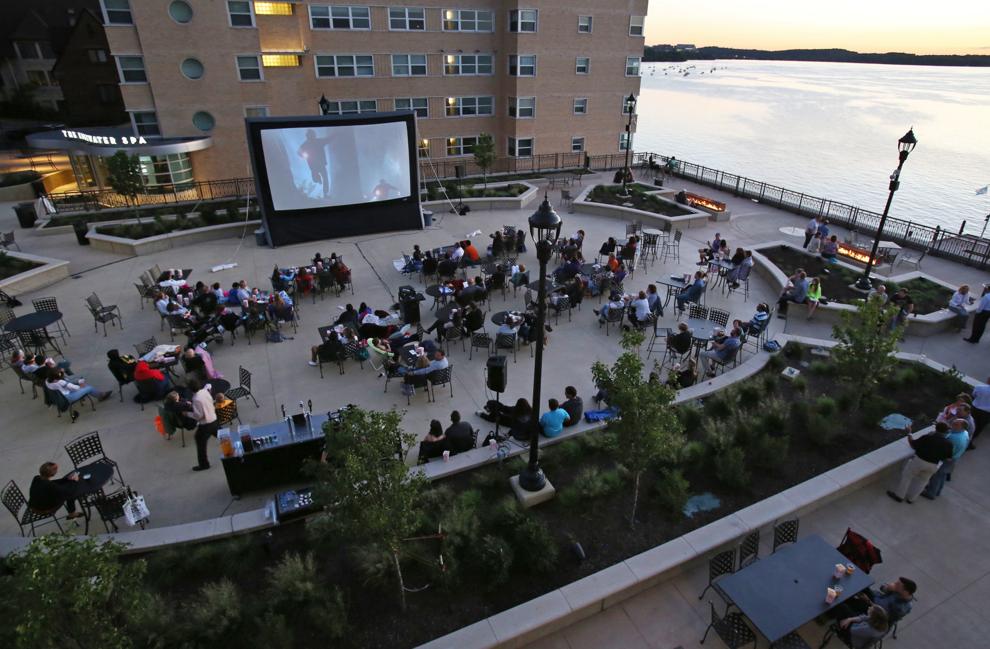 Edgewater aerial view, 2018