The presidential election campaign left little room for snappy holiday jingles and other advertisements touting the latest smartphone, flat-screen television and other door busters.
Throw in unseasonably warm weather through most of November, no snow and leaves still clinging to some maples, and holiday shopping has been on the back burner for many.
But with just over a month before Christmas, the 2016 holiday shopping season will ramp up this week with some retailers opening on Thanskgiving Day and most waiting until the morning of Black Friday to open their doors.
East Towne and West Towne malls, Hilldale Shopping Center and Greenway Station will all be closed on Thanksgiving Day.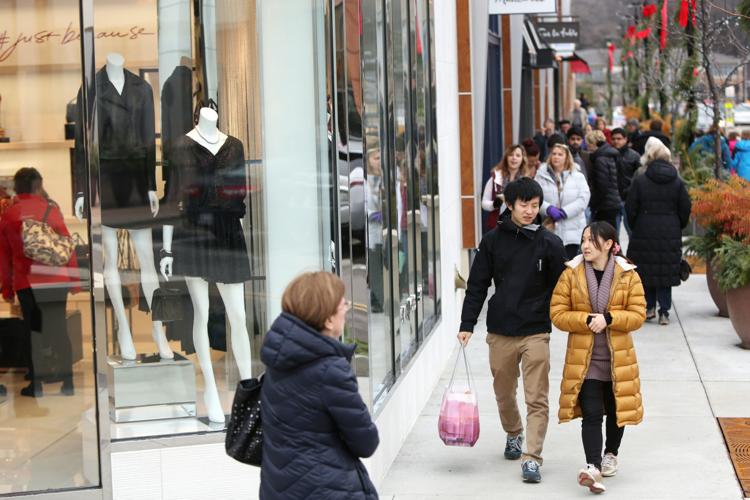 Sears, JC Penney's and Dick's Sporting Goods, which are attached to the malls, plan to open but will use their own exterior entrances. Everything else in the malls, including the food courts and mall walkways, will be closed.
However, many national retailers found near the malls will be open, at least for part of Thanksgiving Day, including Shopko at 4 p.m., Best Buy, Stein Mart and Toys R Us at 5 p.m., and Kohl's at 6 p.m.
CBL & Associates Properties, owner of West Towne and East Towne malls and the Janesville Mall, announced in October that the three facilities will be closed on Thanksgiving Day and won't open until 6 a.m. Black Friday.
The move comes as retailers over the past several years have continued to open earlier, ultimately encroaching on Thanksgiving.
"The weekend itself hasn't changed that much but it's spread out more through the weekend," said Jerry O'Brien, executive director of the Kohl's Center for Retailing Excellence at UW-Madison. "I think the intensity of those early morning Black Friday deals will be less because they're spread out."
Mall of America, the nation's largest shopping center, in Bloomington, Minnesota, took the lead and announced in early October that it would be closed on Thanksgiving after being open on the holiday since 2012.
In 2015, local CBL malls were open from 6 p.m. to midnight on Thanksgiving and reopened at 6 a.m. Friday. In 2014, the mall opened at 6 p.m. on Thanksgiving Day and stores had the option to close between 1 and 6 a.m. on Friday but were required to open by 6 a.m. Friday. In 2013, the malls closed on Thanksgiving but opened at 5 a.m. on Black Friday.
Hilldale will be open Friday from 9 a.m. to 9 p.m. and Greenway Station in Middleton from 8 a.m. to 9 p.m.
A few area malls will open on Thanksgiving.
Johnson Creek Premium Outlets will be open from 6 p.m. Thursday to 2 a.m. Friday. The shopping center at Interstate 94 and Highway 26 has 60 outlet stores and is located about halfway between Madison and Milwaukee. In Wisconsin Dells, the Outlets at the dells, located at I-90-94 and Highway 12, will be open from 8 p.m. Thursday to 2 a.m. Friday and reopen four hours later.
The National Retail Federation expects sales in November and December, excluding autos, gas and restaurant sales, to increase 3.6 percent to $655.8 billion, which is significantly higher than the 10-year average of 2.5 percent and above the seven-year average of 3.4 percent since recovery from the Great Recession began in 2009. Holiday sales in 2015 increased 3.2 percent over the previous year.
"All of the fundamentals are in a good place, giving strength to consumers and leading us to believe that this will be a very positive holiday season," said Matthew Shay, president and CEO of the NRF. "This year hasn't been perfect, starting with a long summer and unseasonably warm fall, but our forecast reflects the very realistic steady momentum of the economy and industry expectations."
You have free articles remaining.
Register for more free articles
Stay logged in to skip the surveys
According to the NRF's annual consumer spending survey conducted by Prosper Insights & Analytics, consumers plan to spend an average of $936, slightly down from the record of $953 set in 2015. Total spending includes gifts for others, self-spending, food, flowers, decorations and greeting cards.
The weather forecast for this week should help get shoppers in the mood. Highs will be in the upper 30s and lower 40s with overnight lows in the 20s. When shoppers wake up on Friday morning, it could be 24 degrees, according to Accuweather.
"We need a cold snap and a little dusting of snow just to remind people that we do live in Wisconsin and that it's going to be winter to get sweaters and boots and shovels and sleds and snow tires," O'Brien said. "If you're Lands' End, you sure don't want the blizzard to happen after you can't get your winter clothing shipped. I think everyone would prefer for it to happen right. It'll help that shopping and make it better."
Small Business Saturday is this week
While big-box retailers and shopping malls get much of the attention during the shopping season, smaller retailers will try to grab more market share with events like Small Business Saturday.
In Madison, Monroe Street Merchants Association will have drawings for tote bags and gift cards at participating businesses, which will be identified Saturday with balloon bouquets and posters.
On State Street, there will be three days of events, beginning Friday. Activities include free trolley rides and kids activities, including crafts, hot cocoa and pictures with Santa at DreamBank, 1 N. Pinckney St. There will be free shows at Kids in the Rotunda at Overture Center on Saturday and Sunday with free s'mores all three days from 1-3 p.m. at Peppermint Twinkletree's Warm & Fuzzy Holiday Village in Lisa Link Peace Park, 452 State St.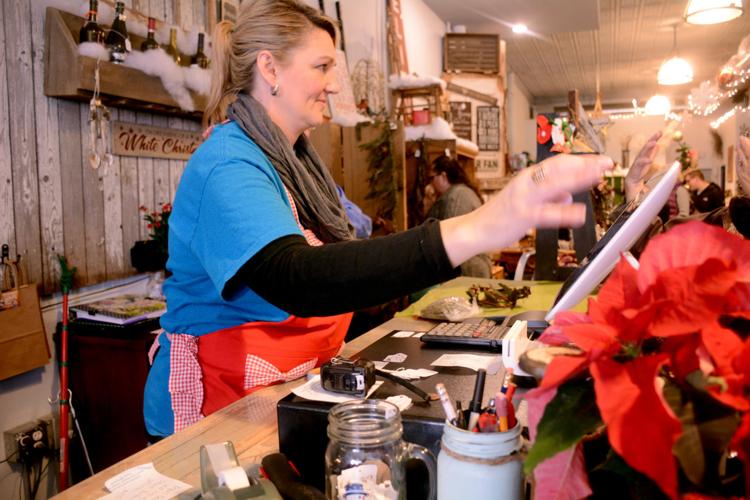 In Sun Prairie, there's a tree lighting at Cannery Square in the city's downtown and fire truck parade from 5 to 7 p.m. In Dodgeville, Small Business Saturday will be held from 8 a.m. to 4 p.m. and is designed to kick off three straight weekends of holiday activities. This Saturday's events include gift giveaways, holiday music and photos with Santa.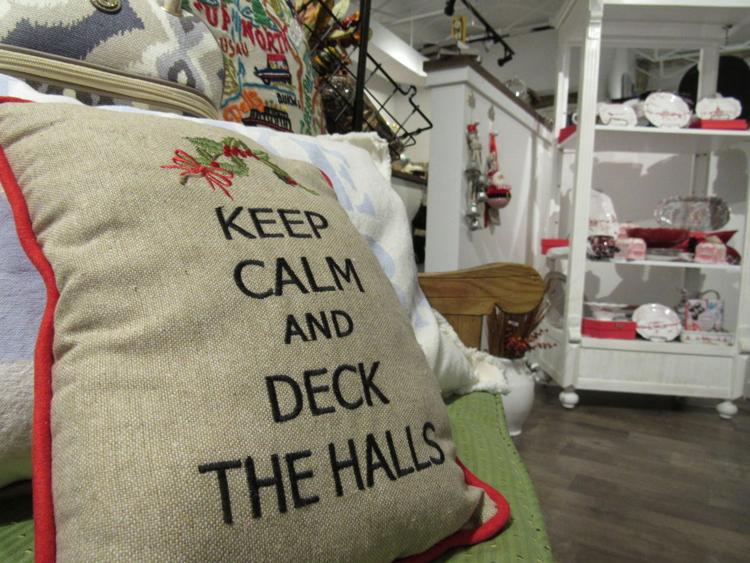 Portage also kicks off three straight weekends of activities in the city's downtown. Santa flies into the Portage airport at 10 a.m. Friday and will be part of the lighted holiday parade that night at 6 p.m. followed by visits on Saturday at Commerce Plaza.
On Dec. 3, a cookie walk will take place throughout the downtown with a living windows event on Dec. 10 that highlights the history of Portage through costumes, sets, live actors and entertainers.
Former Cub Foods store removed
A piece of land on the city's East Side looks a lot different today.
Demolition of the former Cub Foods building at 4141 Nakosa Trail is just about completed. The city of Madison in 2013 purchased the 76,000-square-foot building that was constructed in 1986 and remodeled in 1997. The city also purchased four adjacent parcels that total 15.3 acres for the future location of storage and fleet maintenance facilities, including fire and radio shop operations. The Cub building had been empty for nearly five years.
The Cub Foods on Verona Road closed in 2009 and since 2011 the building has been home to a U-Haul Moving & Storage center. The former Cub Foods at West Towne was converted in 2012 to a 67,000-square-foot Metcalfe's Market. The city's engineering division is seeking city approval to demolish the building later this year. The building was constructed in 1986 and remodeled in 1997.
Construction of the fleet services, fire maintenance and radio shop is scheduled to begin in 2017.