WARRENS — Cranberries typically don't make headlines this time of year.
The tart fruit has become a year-round food, thanks to products like Craisins, a variety of juice blends, protein bars and cereals, but the small round berry is still largely a fall phenomenon in this Monroe County village. That's when the bogs buzz with activity as millions of the colorful, marble-size fruit are knocked from their vines with waterwheels, floated and then wrangled onto conveyor belts to waiting trucks.
Cranberries may be front and center in Warrens, but like milk, eggs, cheese, corn and soybeans, the fruit — beloved for its health benefits and its pairing with a slice of turkey — is a key Wisconsin agricultural export. The state leads the nation in cranberry production, which means about 4,000 jobs and nearly a $1 billion benefit to the state's economy.
But this year, as the snow and ice begins to recede from the rectangular bogs and the plants begin to reappear, trade policy proposed by President Donald Trump has thrust one of the state's signature crops into the forefront.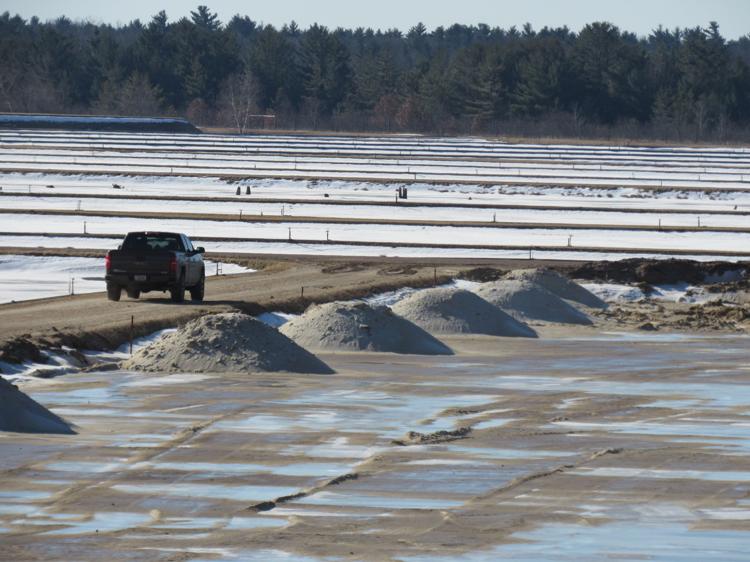 Proposed tariffs on steel and aluminum imported into the United States has the 28-nation European Union considering retaliatory tariffs on $3.5 billion worth of U.S. goods. The list includes Kentucky bourbon, Levi-Strauss blue jeans, boats, Florida orange juice and motorcycles from Milwaukee-based Harley-Davidson.
Cranberries, which are extensively studied at UW-Madison and ingrained in our state's history and culture, have also been targeted. The proposal comes as the cranberry industry has significantly increased exports to the EU over the past 10 years and is working to grow other export markets in Asia in places such as South Korea, China and India.
"There's a lot of confusion, and they're concerned because they're trying to build markets," Tom Lochner, executive director of the Wisconsin State Cranberry Growers Association, said of his members. "This isn't necessarily what we'd like to see as far as policy."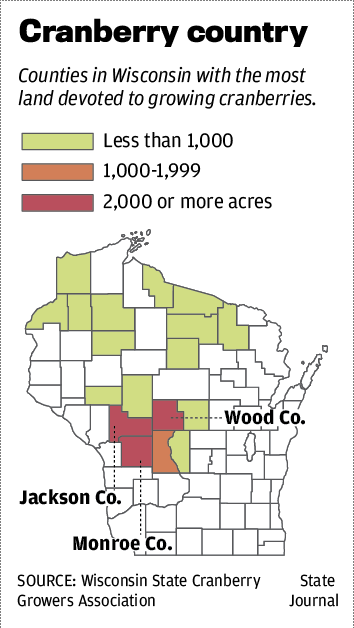 The state's four highest-producing cranberry counties — Jackson, Monroe, Juneau and Wood — overwhelmingly voted for then-candidate Trump in the 2016 election. Wisconsin's three highest-ranking Republicans — House Speaker Paul Ryan, U.S. Sen. Ron Johnson and Gov. Scott Walker — have all decried the president's proposal, while the state's most prominent Democrat, U.S. Sen. Tammy Baldwin of Madison, has called for Trump to exempt European trading partners and do more to "target China's cheating."
Lochner said his organization supports the Trans-Pacific Partnership, from which the U.S. withdrew shortly after Trump took office; supported the North American Free Trade Agreement between the U.S., Mexico and Canada; and wants to see a free trade agreement with the European Union. In 2010, the EU suspended its 16.8 percent tariff on cranberry concentrate and the 17.6 percent tariff applied to sweetened, dried cranberries. According to the U.S. Cranberry Marketing Committee, cranberry imports to the EU have increased by about 30 percent since 2009.
"I'm not sure what the (Trump) administration is trying to do," Lochner said. "Hopefully, at the end of the day, we aren't going to see retaliatory tariffs on cranberries."
James Christie, managing director of Bryant Christie, a Sacramento, California, firm that guides companies and industries in accessing foreign markets, said "it's extremely critical" for U.S. cranberry growers to expand their sales into other countries. Christie is working with the Cranberry Marketing Committee and has helped secure market access for other U.S. agricultural products in Australia, Mexico, China, Japan and Chile.
"There's tremendous opportunity internationally," Christie said. "Cranberries aren't produced in the European Union, so that's a big benefit for the U.S. cranberry industry. It's critical that we keep that market open and flowing, but it's so hard to know exactly what's going to happen."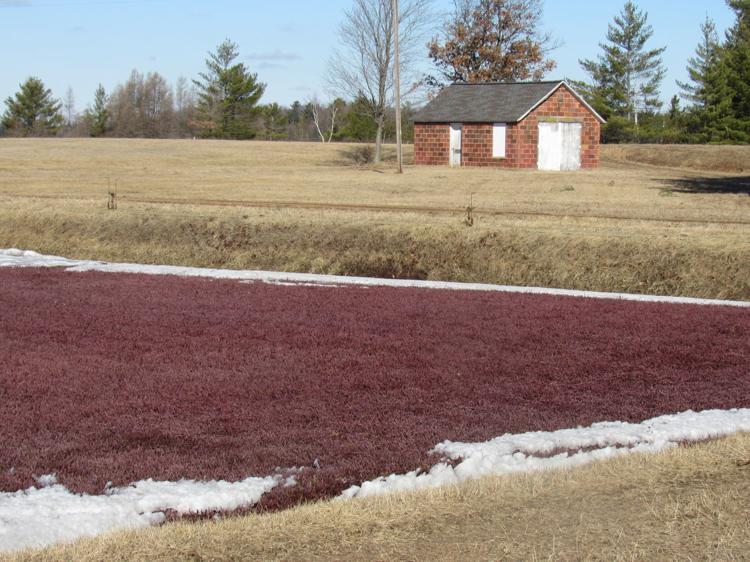 Cranberry culture
in Wisconsin
Cranberries grow wild in the state and for centuries were harvested by Native Americans, including the Ho-Chunk, who traded the fruit with the early settlers of Juneau County in the late 1840s. Commercial production began near Berlin in Green Lake County in the early 1860s but, by the 1890s, the bulk of the state's cranberry production shifted to the central sands area of the state. The fruit is now grown on about 270 farms spread across 21,000 acres.
The tale of the state's cranberry industry is on display year-round in downtown Warrens at the Wisconsin Cranberry Discovery Center.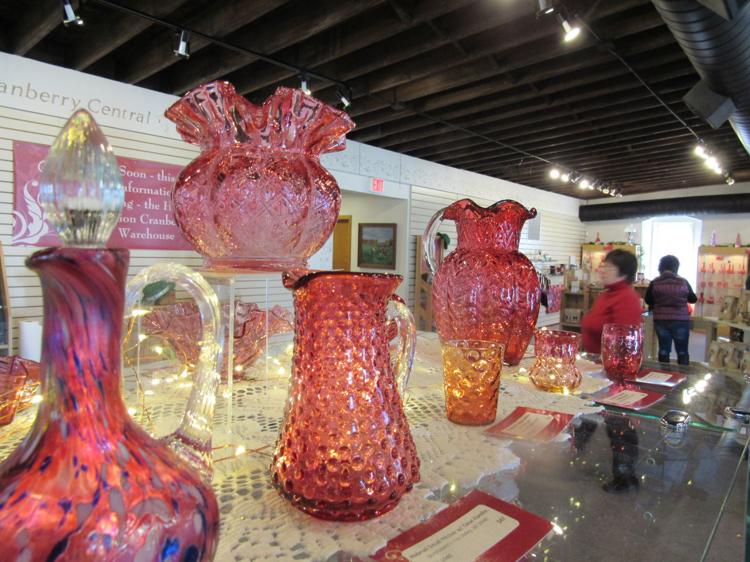 The museum, educational center, gift shop and cafe is housed in a former Union Cranberry Company warehouse that was built in 1900. One of its new projects is the sale of a large collection of collectible cranberry glass amassed over 53 years by the late Ellen and Clinton Potter. The Potter family also gifted most of the displays at the museum, which opened in 2004. The glassware could bring in $100,000 or more to support the museum, said Kelly Murray, executive director of the Discovery Center.
In 2017, about 10,000 people toured the museum, which sells a wide range of cranberry-related products in the gift shop. The basement is home to the museum and includes old machinery and tools and also explains the process of growing and harvesting cranberries.
"The technology they use nowadays in the marsh is just incredible," said Murray, as the recorded sound of a cranberry sorter played in the background. "And a lot of people don't realize there's more than one variety of cranberries. It's kind of like apples."
The picturesque cranberry harvest is celebrated here each year in September, when up to 150,000 people cram the streets for the Warrens Cranberry Festival. Over the years, the festival has raised $2 million for local schools, the fire department and charitable organizations.
In 2014, proceeds bought a garbage truck for the village, something residents here are reminded of each Monday when the truck — a sign painted on its side mentioning the cranberry festival donation — makes its weekly rounds to 150 or so households.
"Many people don't realize what Cran Fest does for Warrens, and this is one of them," said Brian Knoepker, the village's public works director, as he stood near the idling truck last week.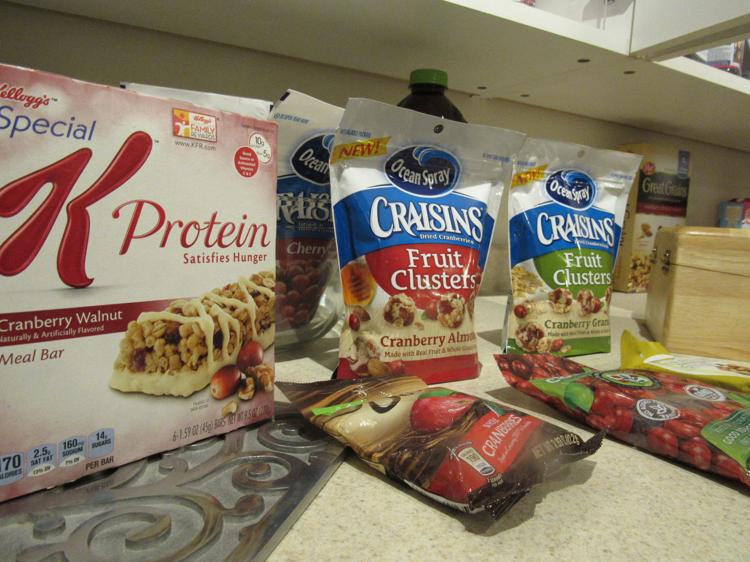 Exports have become more important
In recent years, exports have become a larger part of the cranberry business in Wisconsin, which accounts for about 60 percent of U.S. production overall.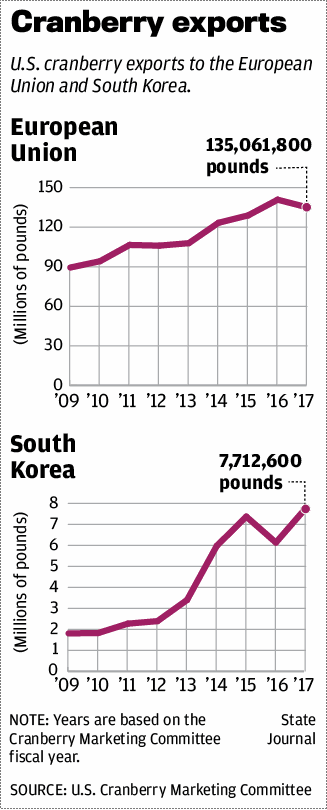 In 2017, Wisconsin businesses exported $22.3 billion in goods and services to 202 countries, a 6.1 percent increase over 2016, according to state figures. Agricultural exports totaled $3.5 billion, with about 40 percent of the state's 600 million pounds of cranberries exported to other countries. In 2005, only about 10 percent of the state's cranberry crop was shipped to other countries.
In addition to concerns over a potential trade war, there is currently a glut of cranberries on the market, which has driven down prices. The challenges have left some growers in the state wondering about their future in an industry that predates the Civil War.
In an effort to expand the reach of the Wisconsin cranberry, the Cranmoor Cranberry Co. west of Nekoosa in 2013 hosted a group of journalists from South Korea.
The camera-toting visitors donned waders and slogged through the bogs to get an up-close view of how cranberries are grown and harvested. They also learned of its uses and health benefits and returned to their home country to tout the fruit. Their visit came a year after a trade agreement with South Korea that will eliminate cranberry tariffs, currently at 13.5 percent, by 2021, Christie said.
"I think they're doing the right thing as an industry to promote their sales to export markets," Christie said of the cranberry growers. "I think that's where the largest runway is."
"There's tremendous opportunity internationally. ... It's critical that we keep that market open and flowing." James Christie, managing director of Bryant Christie, which helps industries access foreign markets