A development project pushed out the lone hardware store in Cross Plains, but another proposal could bring one back to the village.
The Cross Plains Village Board last week approved a developers agreement with Kalscheur Implement Co. that could lead to a 6,480-square-foot hardware store on the village's west side. The store would be next to Kalscheur's implement and lawn and garden businesses at the corner of Main and Water streets, and could open by the end of the year or early 2018, said Glen Wipperfurth, co-owner of Kalschuer and the company's president since 2011.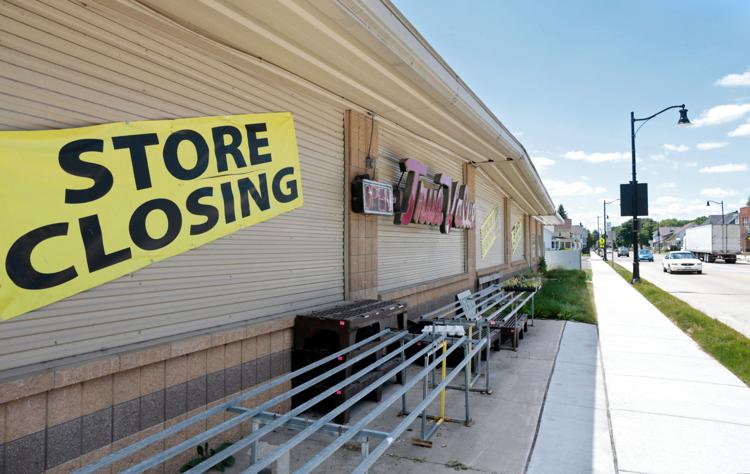 The store would replace the Cross Plains True Value Hardware that closed last summer and left the community without a hardware store for the first time in decades. Ray Buchanan owned the business for 10 years but lost his lease on the building. A developer received approval to build on the site Esser Place, a $7.6 million, three-story, 45-unit apartment building with 6,500 square feet of commercial space on Main Street. The project also included $1.25 million in taxpayer assistance.
Wipperfurth said he had been working with Buchanan in an effort to move the hardware store but ultimately, Buchanan chose not to reopen the store.
"We feel the community has a need for a hardware store," Wipperfurth said. "Now, you have to run farther to get the things you need day-to-day."
The nearest hardware stores are now eight miles to the east in Middleton, nine miles northwest in Mazomanie and 10 miles southwest in Mount Horeb.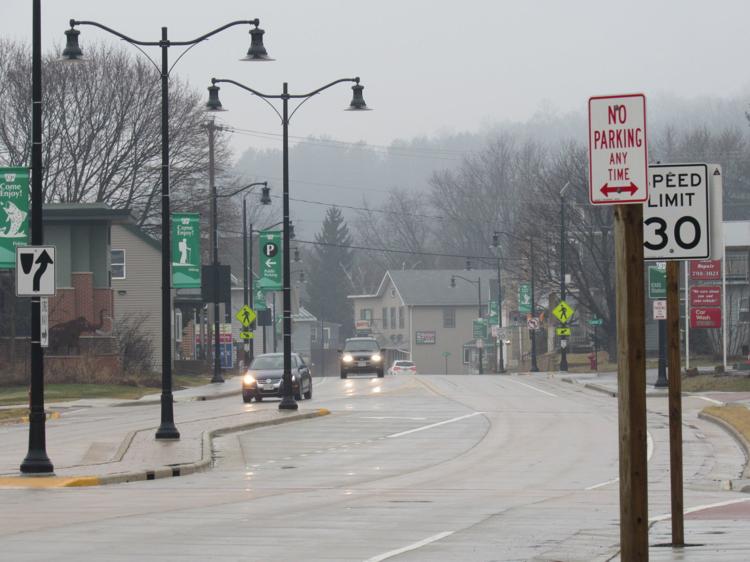 Under the terms of the development agreement, the village will provide $375,000 in taxpayers assistance as long as the project by Kalscheur is worth at least $2.5 million.
In addition to the hardware store space, Wipperfurth said the company will remodel existing buildings, add a second floor above the hardware store to store parts for the implement dealership and build a parking lot. Wipperfurth said he is working with about five hardware store companies to determine which would work best in the village.
Kalscheur is a longtime business in the village.
According to its website, the company was founded in 1940 by Herman & John Kalscheur, two cousins, and Gene Kalscheur. The implement business sells new products including those from Case IH, New Holland and Kuhn Knight, while the lawn and garden center sells new and used mowers and other power equipment.
The return of a hardware store to the village would be welcome, said Caitlin Stene, the village's administrator and clerk.
Main Street has been improved with new roadway, lighting and boulevards, the Kwik Trip was recently upgraded and more people could be moving to the village after Esser Place opens.
"I think that the general sentiment is that it's a missed asset," Stene said of a hardware store. "It's something we're excited to get back."
Ideas for downtown redevelopment highlighted in
new publication
Cross Plains and other smaller communities in the state have a new resource to help them revitalize their downtown business districts.
The Wisconsin Economic Development Corp. and the UW Extension Center for Community and Economic Development have created a report with 23 ideas for reusing buildings for retail, food and beverage, services and community spaces.
The publication, "Creative Uses for Downtown Buildings in Small Towns," is aimed at communities with fewer than 5,000 people and where empty storefronts have become commonplace due to social, economic and infrastructure changes.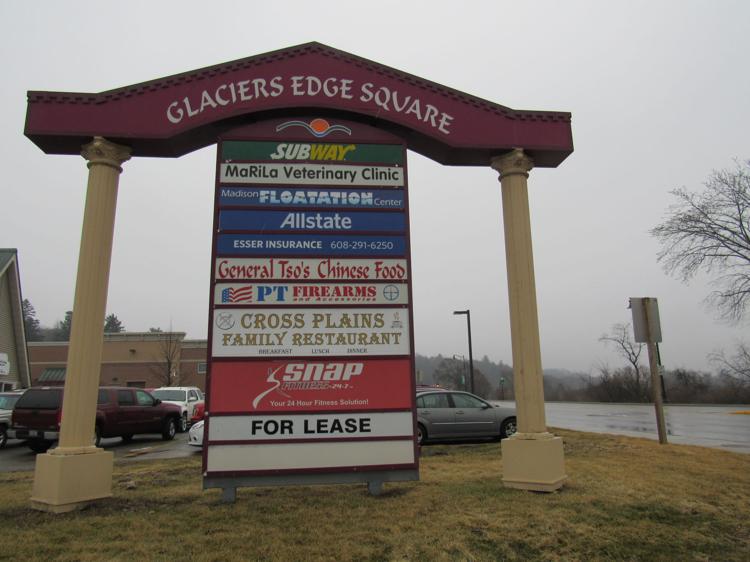 You have free articles remaining.
Those issues include highway bypasses that have changed traffic patterns, the arrival of big box retailers and regional shopping centers, family-owned businesses without transition plans, absentee landlords and growing competition from online retailers.
Bill Ryan, a community development specialist for UW-Extension and who helped create the report, said the document came out of a series of small-town forums held throughout the state over the past six years.
"One of the issues that came up over and over again is vacant buildings," Ryan said. "The whole interest in downtowns in these small communities is really widespread. It's not just business people, it's community members."
The ideas touted in the report come from communities not only in Wisconsin but also from small towns in Iowa, Minnesota and Pennsylvania.
They include a grocery store in Tigerton and former saloon in Wabeno that was transformed into an art gallery, live music venue and restaurant.
Neillsville is featured for a nonprofit pet adoption center in what had been an empty storefront. In downtown Ripon, 314: Ripon College Project Space is a multiuse community center for art exhibits, concerts, lectures, poetry readings and classes.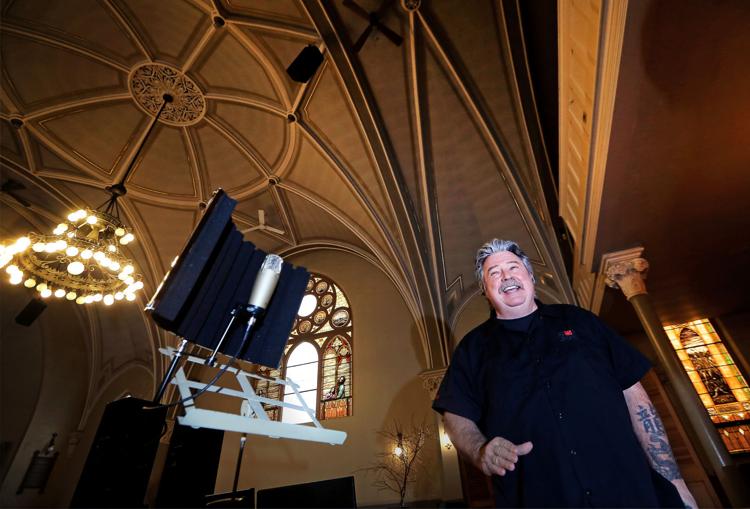 Viroqua is highlighted for its holiday pop-up shops and a public market that opened in 2004 in a former car dealership building. Lake Mills is noted for Sound Haven Learning Center, a recording studio and events space located in a former church and Water House Foods, a coffee shop and bakery founded more than eight years ago in a building constructed in 1853.
Largely void from the recommendations are traditional retailers like clothing and shoe stores, hardware stores and others that can be found in nearby shopping centers.
"We had to look for other uses in downtowns besides retail," said Ryan, who is also in the midst of market studies for Cross Plains, Belleville, Prairie du Sac and Sauk City.
"Now, that doesn't mean that retail doesn't work in some places," he added, "but we need to find things that can co-exist with Wal-Mart and Target and can build on the local architecture and atmosphere."
Common traits of successful downtown business, according to the study, can include products that don't directly compete with big-box retailers; businesses that combine various retail and restaurant categories into one space, those that serve a larger geographical area than just the immediate community and businesses that tie into tourism.
Not quite a living wage from
Willy Street Co-op
Willy Street Co-op is rolling out a living wage program but, at least initially, falls short of what the co-op has determined to be a living wage in Madison.
The model, developed by the National Cooperative Grocer and Cooperative Development Services, takes into account the costs of rent, food, health care, cellphone plans, taxes, transportation, miscellaneous expenses and employer-paid benefits.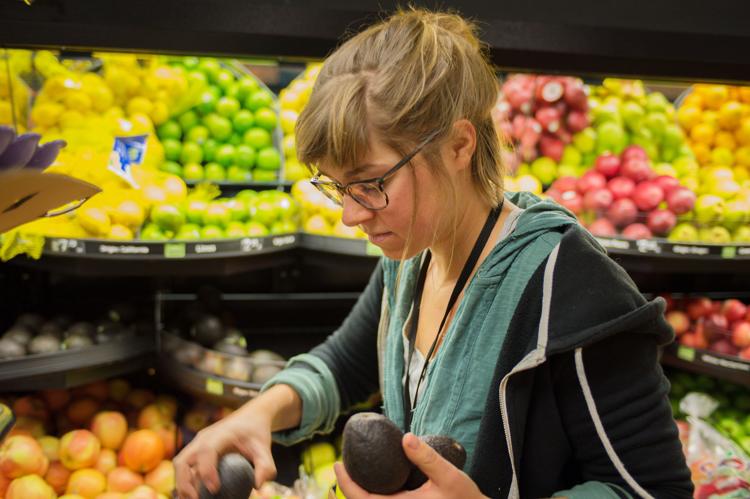 The first stage was implemented in January and pays entry-level staff $11.50 an hour, an increase from $10.69. Co-op officials say they have calculated the living wage for Madison at $13.62 per hour, "which means the co-op needs to work up to offering that wage over time by increasing sales and improving efficiencies, which is in the plans for the next three years," said Paige Wickline, the co-op's director of finance.
"There are many variables that determine how well we do financially each year, and our goal over the next three years will be to develop the kinds of efficiencies that manage growth and financial variables without resorting to increases in labor hours," she said. "If we do better than expected we could achieve paying a livable wage sooner than three years, and if we do worse than expected it could take longer than three years."
The co-op, with more than 33,000 members, has three locations in Dane County.