More than two years after an ownership change, an East Side maternity, early parenting center and retail shop is closing. 
Sarah Smith, who along with her husband, Matt, purchased the Happy Bambino in March 2016, said this week that while her store has helped new and expectant mothers through classes, social groups and has provided a range of products, the business is no longer viable and will close by the end of the month.
"Over the past several years, the availability of parenting resources and and (the) retail environment has changed and the store is no longer able to stay in business," Smith wrote in a press release.
A store closing sale began Monday and gift cards and store credit must be used by Nov. 21. However, Medela breast pump and scale rentals will continue through the Happy Bambino website.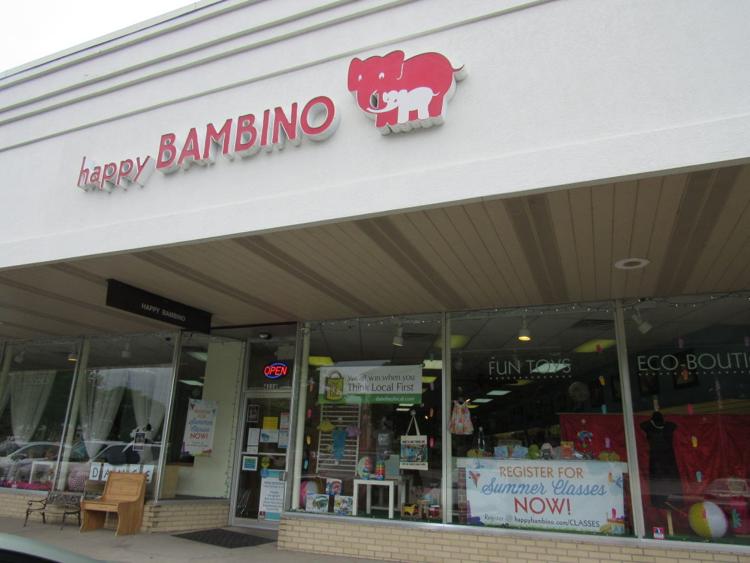 Sarah Smith is a former schoolteacher who also worked at the Aldo Leopold Nature Center and gave canoe and kayak lessons at Rutabaga Paddlesports. Her husband, Matt Smith, has a background in sales, marketing and management and owned and operated a mobile music service for over 10 years.
The 4,000-squarefoot store, located between Manhattan Hair Designs and Madison Craft & Gift Shop in the Lake Edge Shopping Center, 4116 Monona Drive, was founded in 2004 by Alison Dodge and Lea Wolf.
The business also has two dance studios and a small classroom used for birthing classes and other education classes that can include yoga for mom and baby, children's dance, breast feeding, newborn care and co-parenting.
The business was originally located on Atwood Avenue but moved to Monona Drive in January 2010.