The business of throwing hatchets at wooden targets is expanding in Madison.
Johnny Lee, who in August opened Happy Axe inside Clock Tower Court on the city's West Side, has announced that he is expanding his business to a second location exclusively for corporate and other private outings.
The new 8,700-square-foot space, located in a former Party City at 2024 South Stoughton Road on the city's Southeast Side, will include at least 10 throwing lanes, provide enough space for large group events and could open by the middle of January.
"Because of the demand for the company outings we just needed a bigger space," Lee said.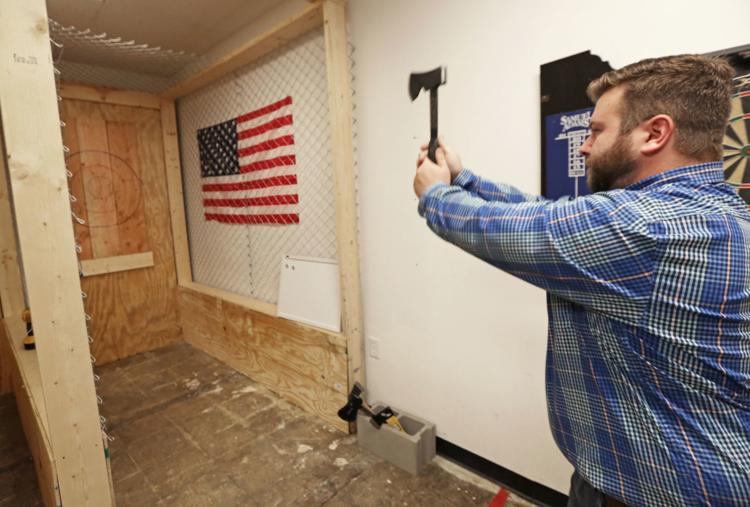 Lee said his business is booming with open throwing sessions, a Monday night league with 14 throwers and corporate and private events. But with only seven lanes and 850-square-feet of space, he has to turn some business away while his space has been too small for larger companies. The new space, at some point could cater to open play but initially will be exclusively for group events that are booked ahead of time. And like his West Side location, customers are encouraged to bring in their own food or use a caterer but alcohol is not allowed or offered by Happy Axe.
"It's not part of our business plan," Lee said of alcohol. "The majority of our customers have said they would not feel comfortable if there was alcohol."
Happy Axe is part of a trend that has already come to the Milwaukee area. Lumber Axe opened on Bluemound Road in Waukesha and advertises escape rooms, axe throwing and craft beer while on Milwaukee's east side Axe MKE features 12 axe-throwing lanes and a full bar and has said it plans to expand to other cities, including Madison, but no locations have been announced.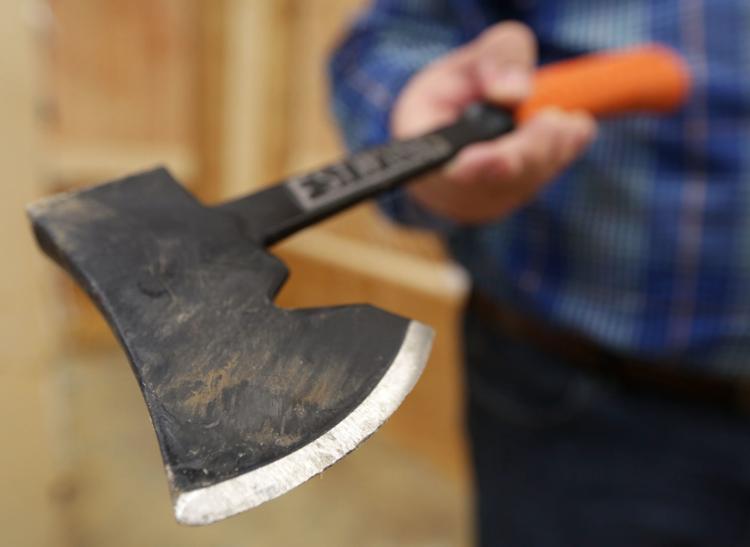 In La Crosse, the owner of an escape room opened Driftless Axe in late November in the city's downtown. According to the La Crosse Tribune, the business started out as a mobile axe-throwing company but the permanent location has eight throwing lanes, serves pizza, pretzels and beer and wine.
At Happy Axe in Madison, reservations are made online, cost $20 per person and are open to anyone 12 and over, but those 15 and younger must be accompanied by an adult. Lee said that open throwing is on Thursday and Friday evenings from 6 p.m. to 10 p.m.; Saturday from noon to 8 p.m. and Sundays from noon to 5 p.m. but corporate and private events can be scheduled during or outside of those times.
Lee, 26, grew up in the Chicago area and graduated from Southern Illinois University with a marketing degree. He moved to Madison to pursue a real estate career with First Weber, something he continues to do. But his axe business is growing and he's in discussions with area craft breweries about bring potable axe throwing experiences to their businesses, too.
"I didn't anticipate this but it's been a lot of fun," Lee said.