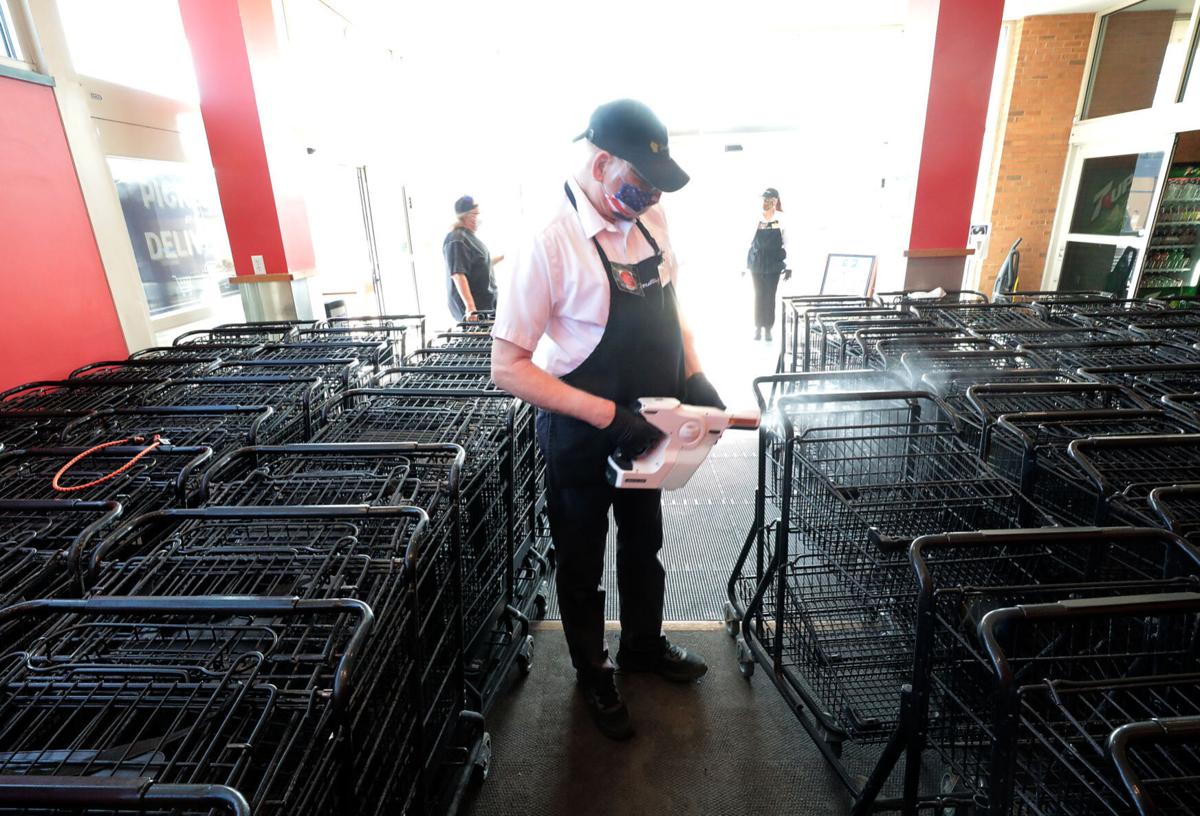 Hours were shortened to allow shelves to be restocked and surfaces to be cleaned. Aisles became one-way, and delivery and curbside pickup exploded.
Express checkout lanes that normally allowed 10 to 20 items were eliminated as customers shopped less frequently but were buying larger quantities per trip. Sanitizing carts became the norm.
Madison area grocery stores boomed in 2020, with sales rising 25% to 30% early in the pandemic.
But while it was hard to keep items in stock and long, socially distanced lines were common, the adjustments needed to keep the doors open and shoppers and employees safe increased dramatically the cost of doing business.
The added expenses included more employees, new sanitation equipment and signage reminding customers of new protocols. Retailers purchased masks and gloves for employees, provided more training and upped hourly wages, some by $2 an hour. Staff was needed for daily deep cleans of not only every handle, railing, credit card reader and surface on the retail floor but the backrooms of stores. There were also costs for clear plastic dividers at the checkout lanes.
Metcalfe's Market, with stores at Hilldale and West Towne Mall, even hired an infectious disease expert to help it navigate the new reality amid a pandemic that altered even the most basic of daily tasks.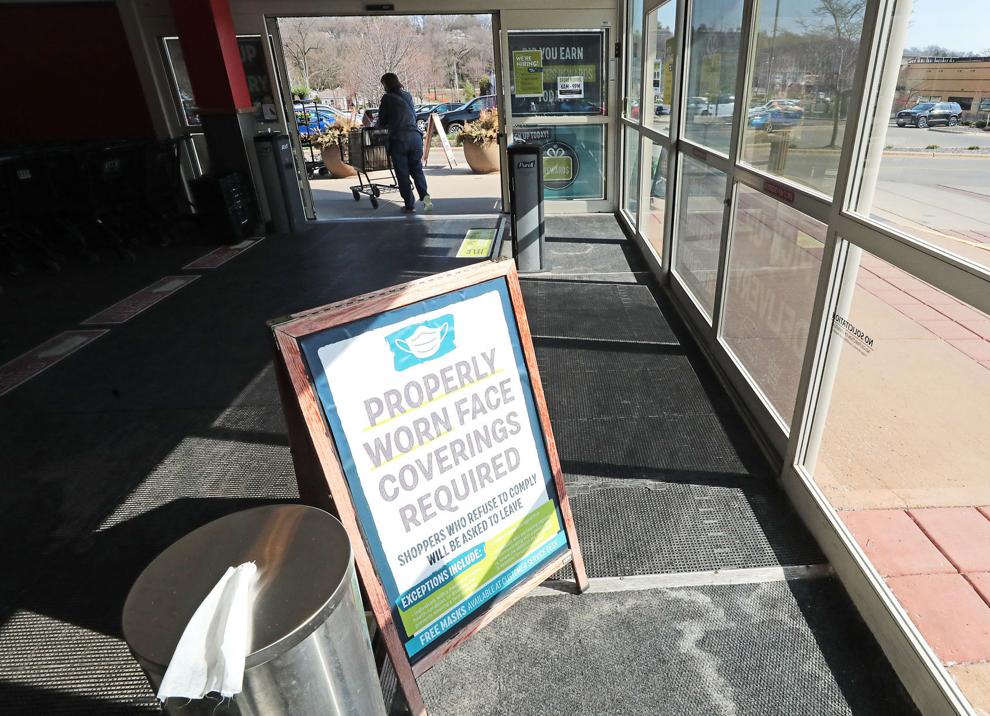 "It was really a steep learning curve because there was no playbook," said Tim Metcalfe, president of the family-owned grocery company that also has a store in Wauwatosa. "This was just unprecedented. You would make a decision about what you thought you needed to do today and then you would get more information about what is happening and you would completely change course to protect your people and the customers."
Options galore
Madison has long been considered one of the most competitive grocery markets in the Midwest and is flush with options. It includes national retailers like Walmart, Target, Costco, Aldi, Whole Foods and Trader Joe's. There are also major regional players like Hy-Vee, Festival Foods, Pick'n Save and Woodman's Food Market. Fresh Madison Market and Capitol Centre Market target UW-Madison students, while a bevy of ethnic food stores cater to Latino, Asian and Indian shoppers.
Neighborhood grocery stores include Jennifer Street Market and Knoche Foods, supplemented by co-ops such as Regent Market Co-op on the Near West Side and Willy Street Co-op, with three locations and more than 34,000 members.
All of these stores were considered essential businesses, stayed open throughout the pandemic and had to make major adjustments in the way they did business.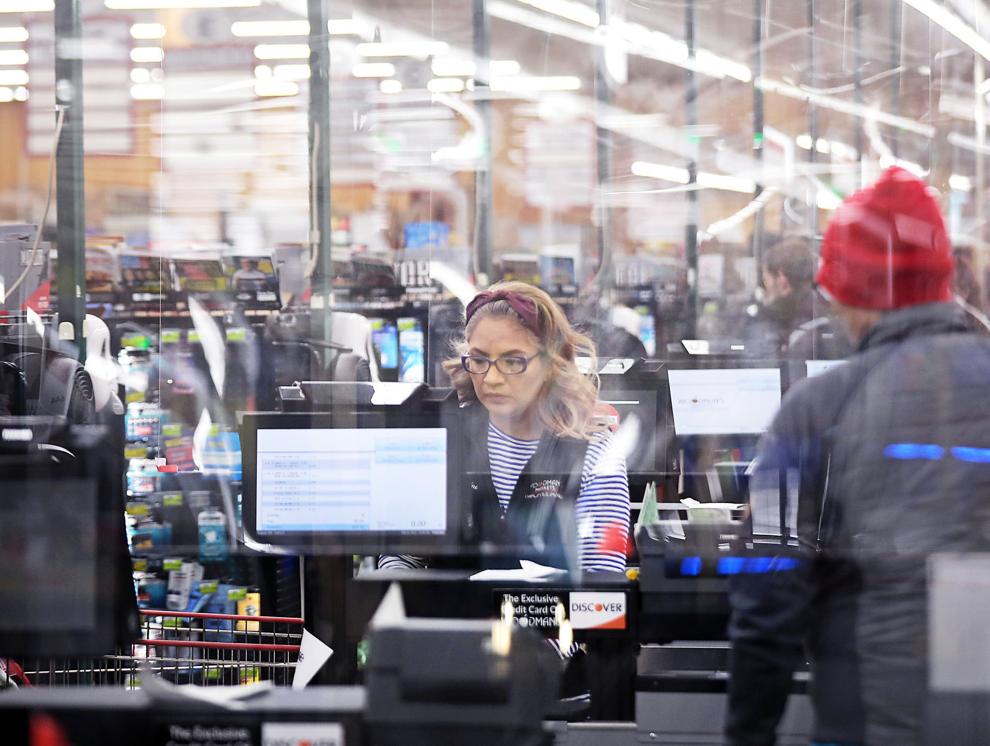 For Clint Woodman, president of Janesville-based Woodman's, the pandemic's impact on his business was unlike anything he has ever seen. The company has three stores in Dane County and 15 others throughout Wisconsin and Illinois that, combined, employ about 4,600 people. A 19th store will open this fall in Bloomingdale, Illinois, a western suburb of Chicago.
The company had offered curbside pickup and delivery prior to the pandemic but added Instacart last year to keep up with the demand in online grocery shopping, which last spring produced waits of up to two weeks. Prior to the pandemic, e-commerce accounted for about 1% of the company's business but now accounts for about 5% of sales, Woodman said.
"It's definitely here to stay. It's becoming a good portion of our business," Woodman said. "People have so many things going on in their lives. It's about convenience."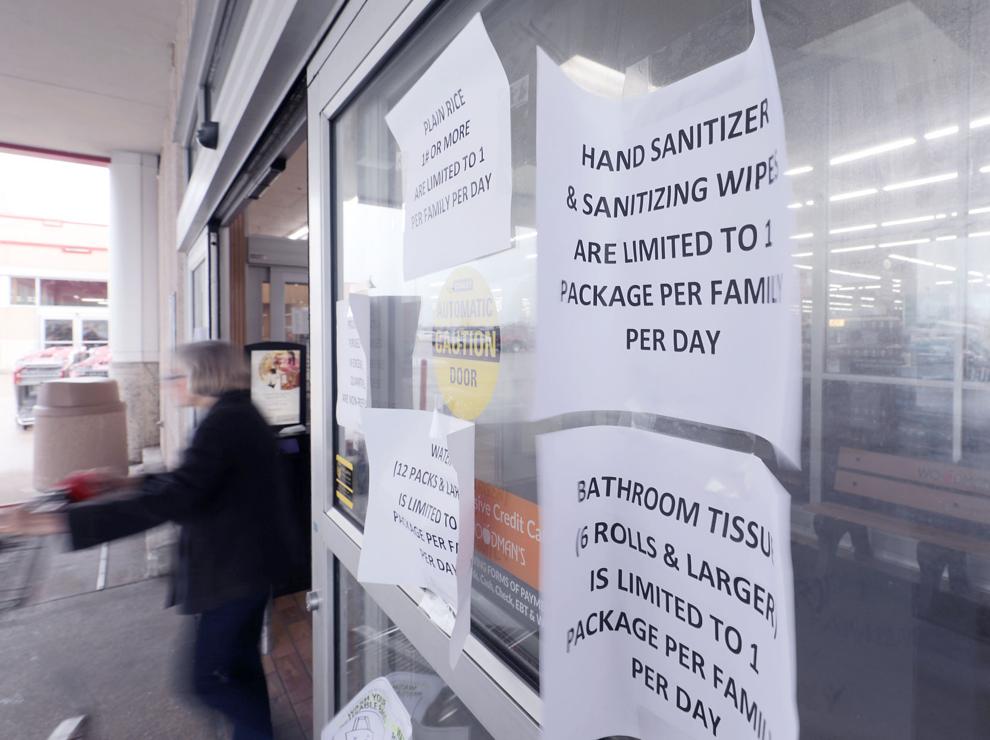 Overall sales for the year were up by nearly 10% when compared to 2019. But like other grocers, the cost of implementing safety protocols cut into profits, Woodman said.
"Sales were very good but operating expenses skyrocketed," Woodman said.
Impacts varied
A little more insight on the grocery industry can be found in those companies that are publicly traded or are co-ops.
Pick 'n Save operates more than 100 stores in Wisconsin and is owned by Milwaukee-based Roundy's, whose parent company is Kroger. Its stock price rose rose 28.8% to $37.95 from March 2020 to March 2021. Sales for 2020 increased by 14.1% to $132 billion for the company, which has 2,800 stores under 20 banners in 35 states and more than 500,000 employees. The company spent $2.5 billion on safety measures and pension commitments and had an operating profit of $2.8 billion.
But at Willy Street Co-op, the pandemic brought not only logistical challenges but financial issues.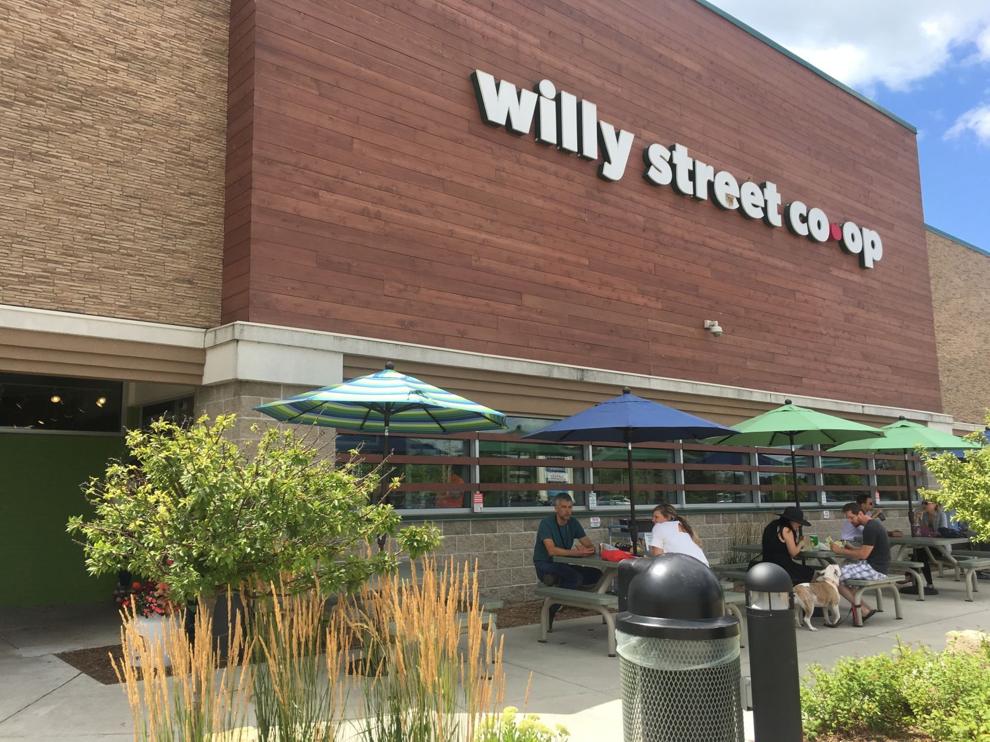 The number of customers that could be in the store at any one time was limited, more people were hired to meet the growing demand for delivery and pickup service and employees were offered a hazard bonus. The co-op received a Personal Paycheck Protection loan in April through the Small Business Administration based on two and a half months of wages, but when the fiscal year — which ran from July 2019 to the end of June 2020 — closed out, the co-op reported it had an unplanned operating loss of $1.4 million and sales were under budget by $2.1 million.
"The future economic outlook is uncertain and the recovery will be slow and extended, so we need to much more closely monitor our expenses and align expenses with current sales revenue all while the COVID-19 pandemic continues in our community," Anya Firszt, the co-op's general manager, wrote in October.
"We have seen tough financial times before, and we have had to make some hard decisions to support the long term health of the cooperative. We need to review areas of our operation to see how to manage expenses to sales. Our mission statement directs us to be an economically sustainable grocery business, and we will be."
Mitch Eveland saw two sides of how the pandemic can affect a store in a college neighborhood and another in a small city.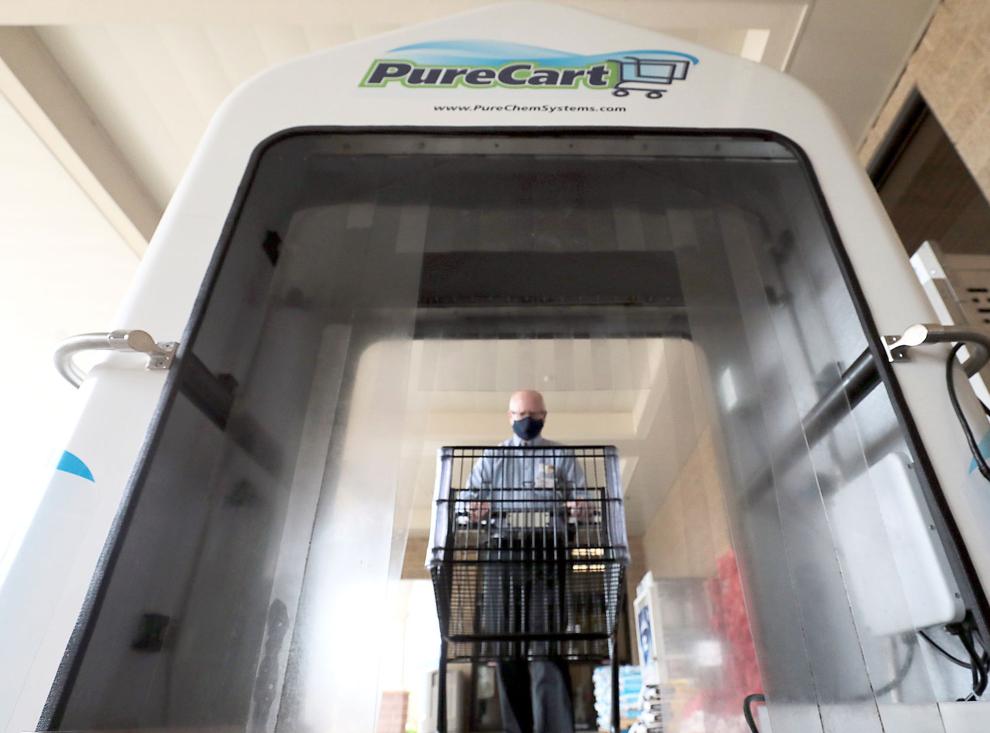 At Capitol Centre Market at Broom and West Mifflin streets, where students make up a large portion of the customer base, online classes at UW-Madison meant many students left town last spring and didn't return in the fall. Sales were down by about 6% for the fiscal year that ended Sept. 30. Eveland, who purchased the store in 2007, also spent $20,000 on a new air purification system and reversed the direction of traffic through the front doors of the store to keep customers socially distanced.
"For a while there it was very, very quiet around Downtown," Eveland said. "Hopefully as the year progresses we get back to normal."
Salad-making robot
But at Eveland's Lake Mills Market, a $7 million, 48,000-square-foot store he opened in 2014, online shopping orders quadrupled in 2020, the average purchase jumped to $130 from $65, and 10 more employees were hired to help the store keep up with the demand. He shut down his deli, salad bar and hot food bar but saw many of those sales transfer to the meat department as people cooked more at home instead of going out to eat.
"It was a crazy year," Eveland said. "People didn't have a lot of options other than preparing it themselves, which required them to spend more time and money at the grocery store."
Sales increased at the store by about 7% and his salad bar has been replaced by "Sally," a robot that makes individual custom-ordered salads.
Metcalfe's closed its meat and seafood counters, deli and floral departments, which meant lost sales with service staff from those areas used in other parts of the store's operations. Some employees also chose not to work because either they or a close family member was considered high risk if they contracted the disease. That meant a hiring binge that led to a steady stream of new employees.
"It was pretty intense. We had to try and replace them," Metcalfe said. "A lot of hiring, a lot of training, a lot of orientation and a lot of talking with each individual employee in terms of how to keep themselves safe."
Metcalfe's was one of the early adopters in Madison to offer delivery, a service it began in 2001. It primarily operates out of the back of the store and prior to the pandemic was making about 100 deliveries a day. At one point last year, the service maxed out at 200 deliveries a day but could have done 500, Metcalfe said. Curbside pickup was added during the pandemic and to help accommodate the new service and handle the increase in deliveries, the cafe at the front of the store was closed and used as a staging area.
"We just didn't have the storage facilities to store all of these grocery bags with frozen and dairy, refrigerated and dry (items)," Metcalfe said. "Our facility just wasn't set up for it."
Throwback photos: Shopping on Capitol Square over the years
Kessenich's, 1927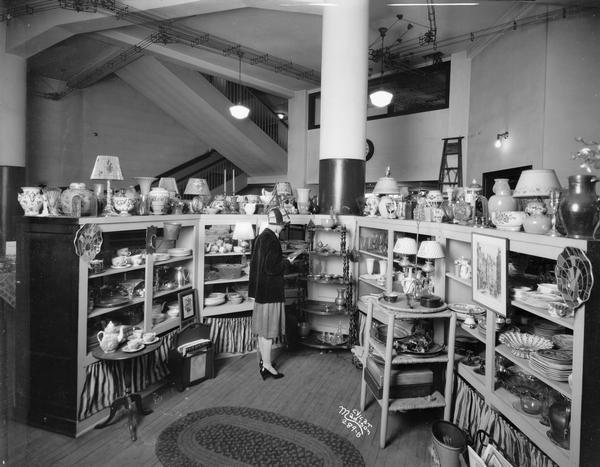 Kessenich's, 1934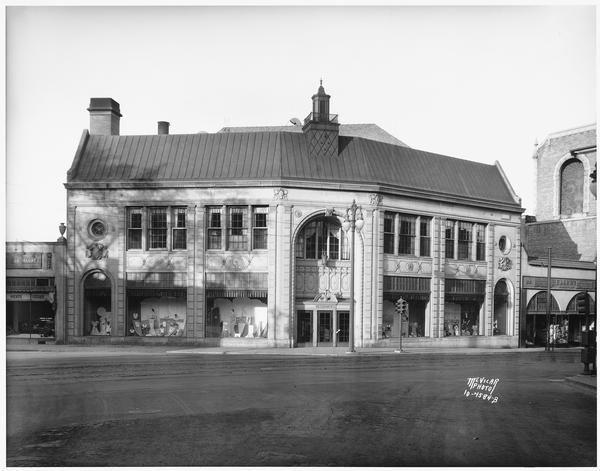 Park Hotel, 1950s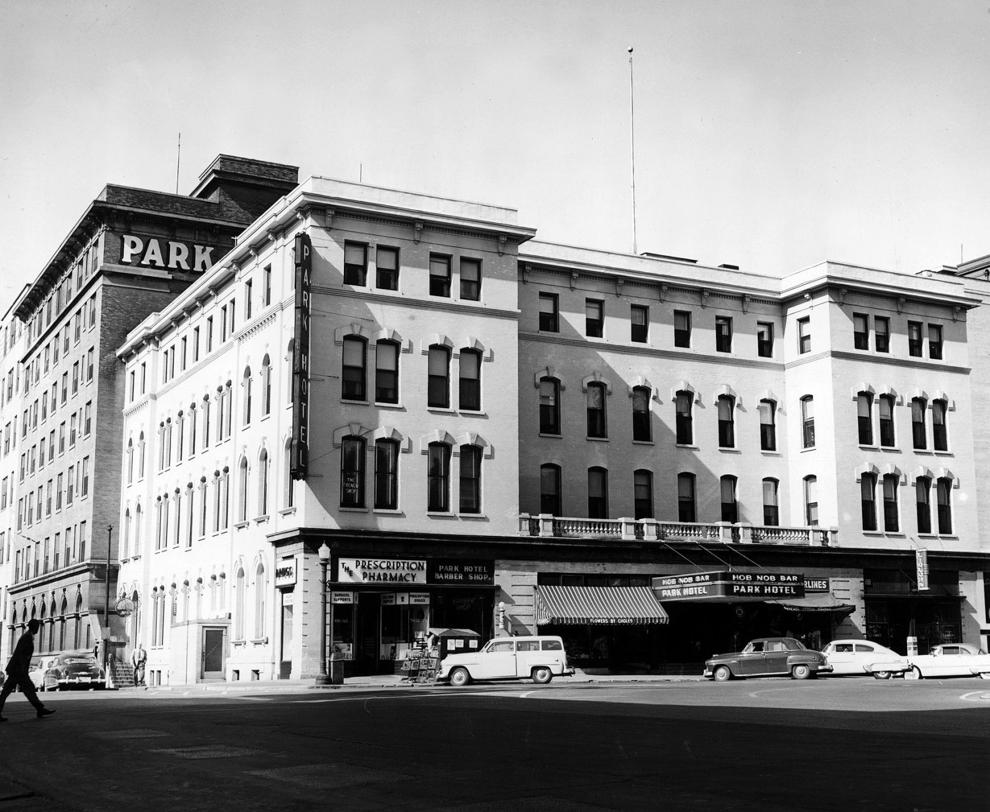 E.W. Parker, 1950s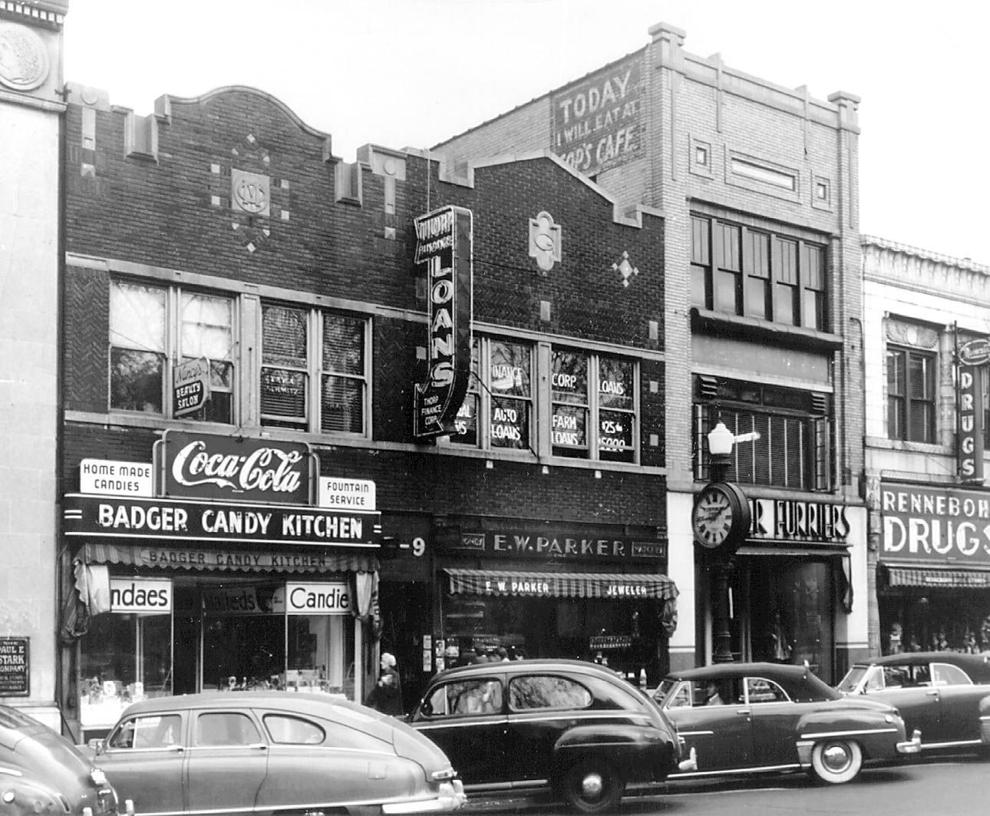 Kresge's, 1950s
Manchester's, 1954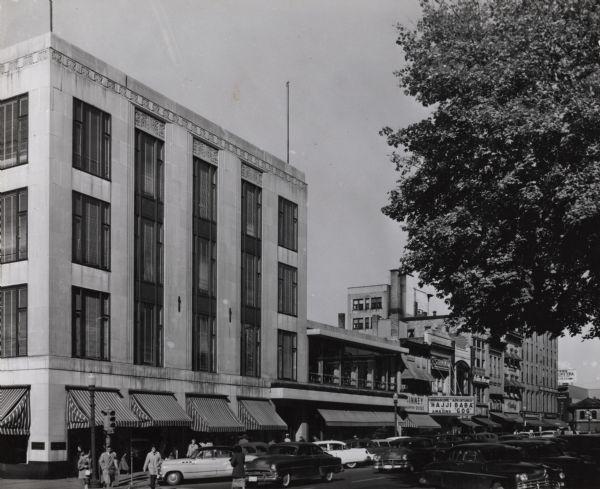 Yost's-Kessenich's, 1954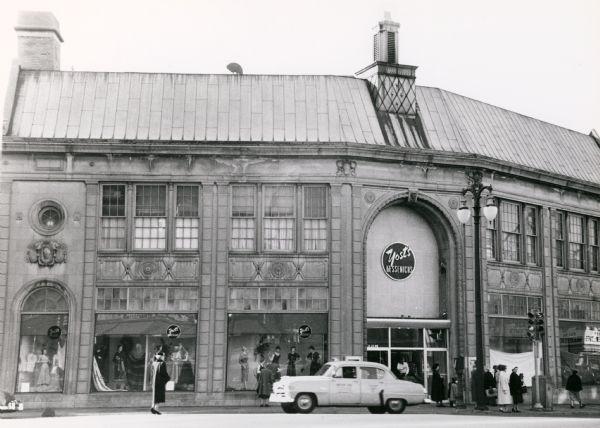 Moseley's, 1955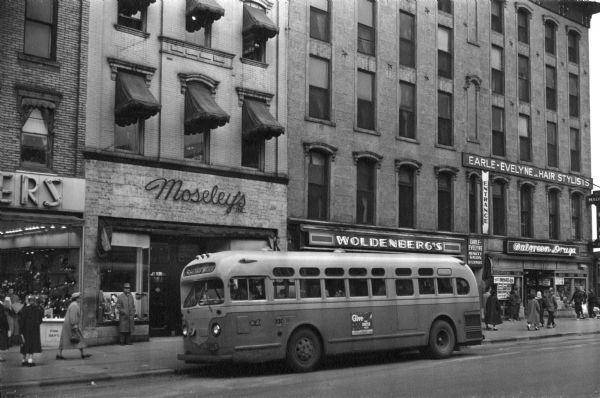 Monona Hotel, 1956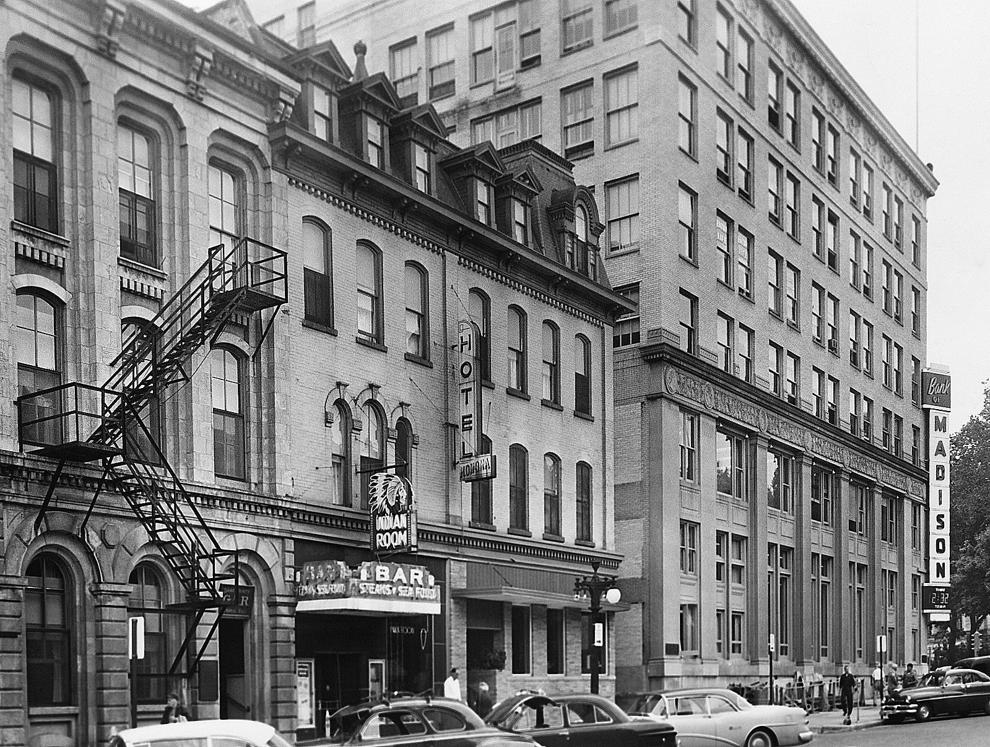 Madison Hotel, 1959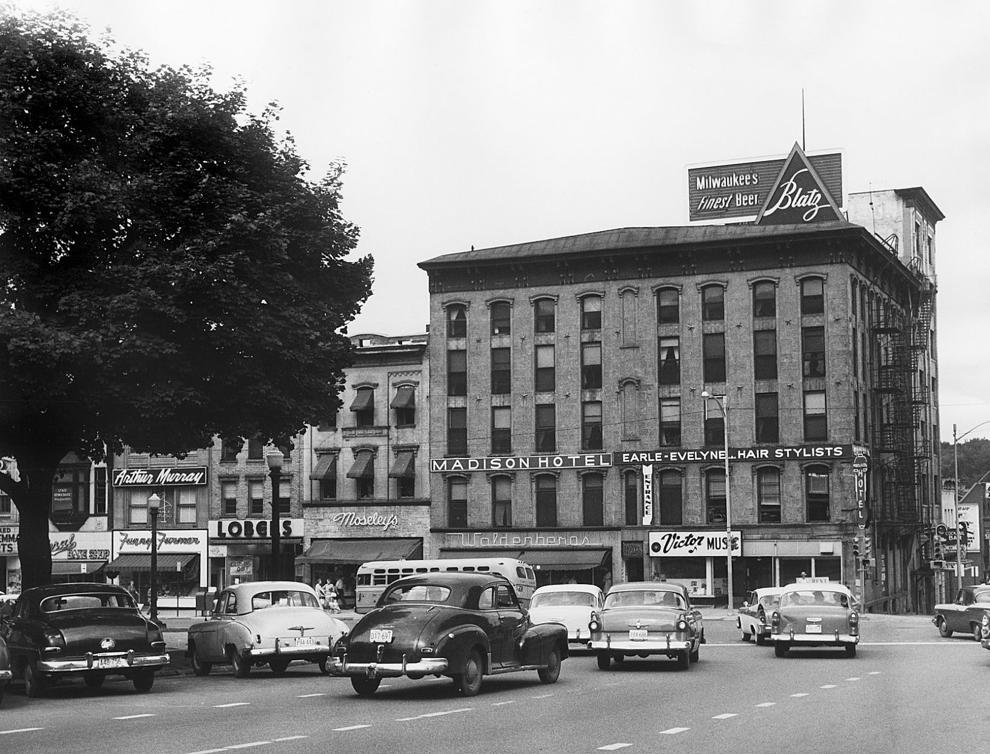 Forbes Meagher Music, 1960s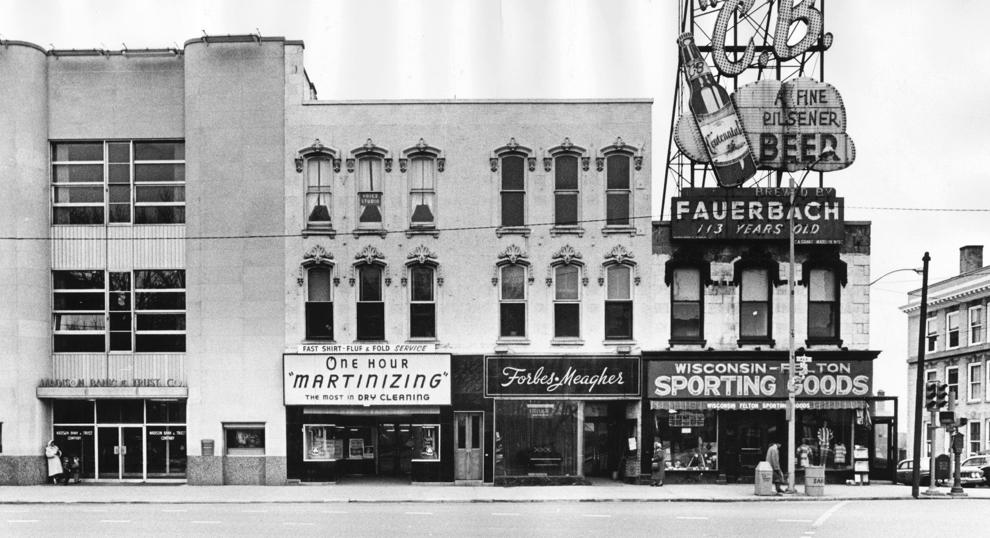 Capitol Square, 1960s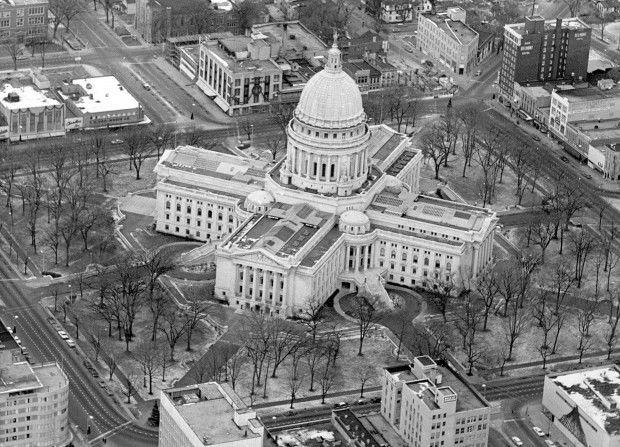 King's Food Host, 1970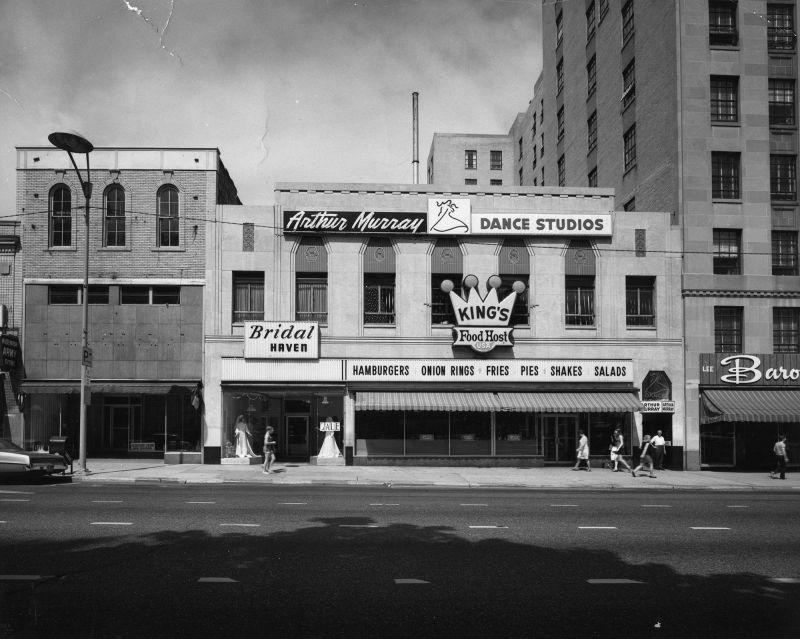 Spoo and Son, 1974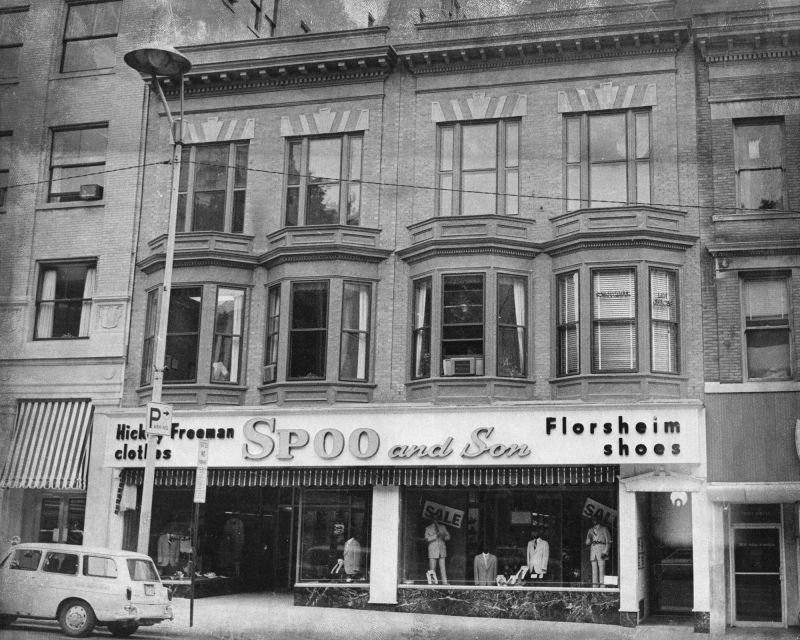 Karsten's, 1975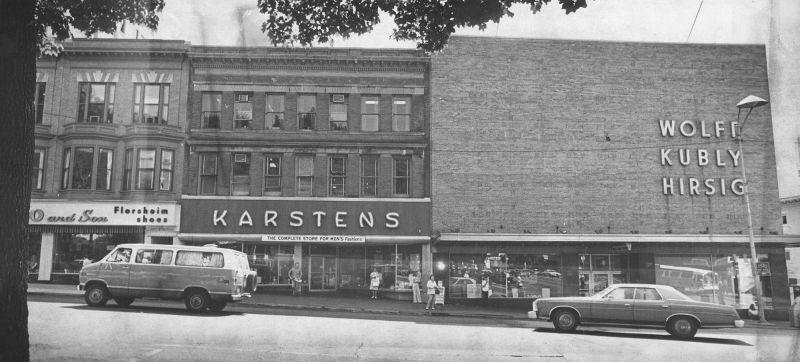 Wolff Kubly Hirsig, 1977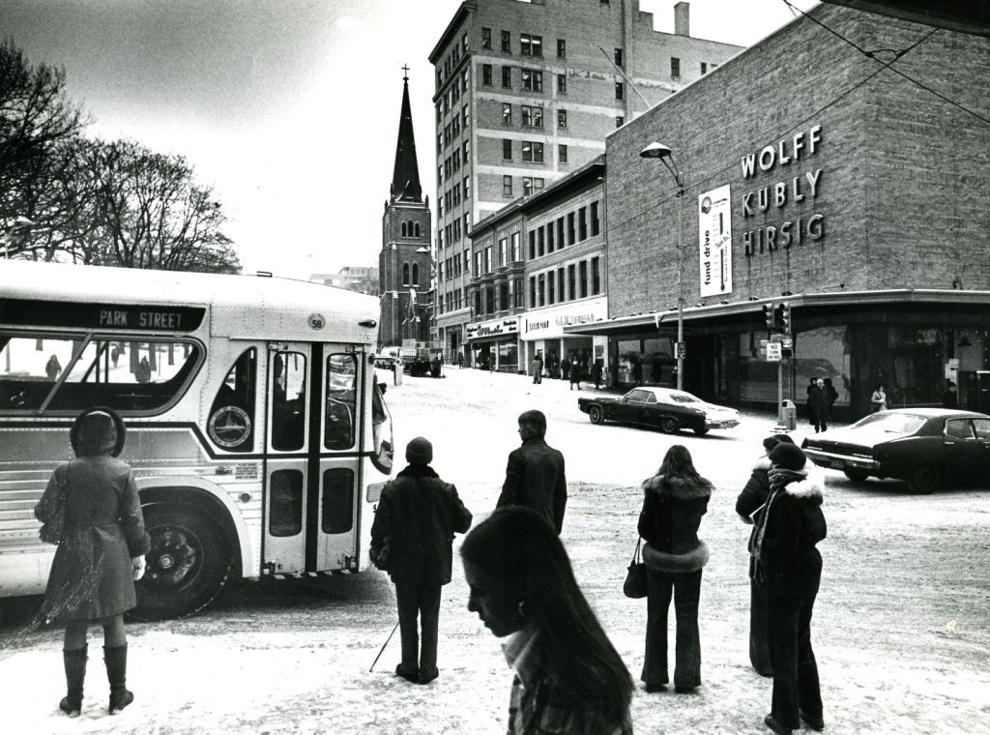 Emporium, 1977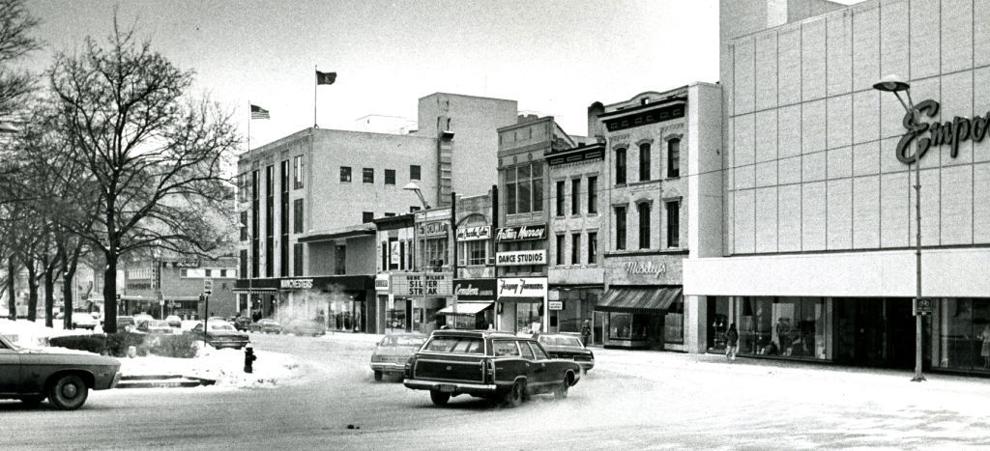 The Hub Clothiers, 1978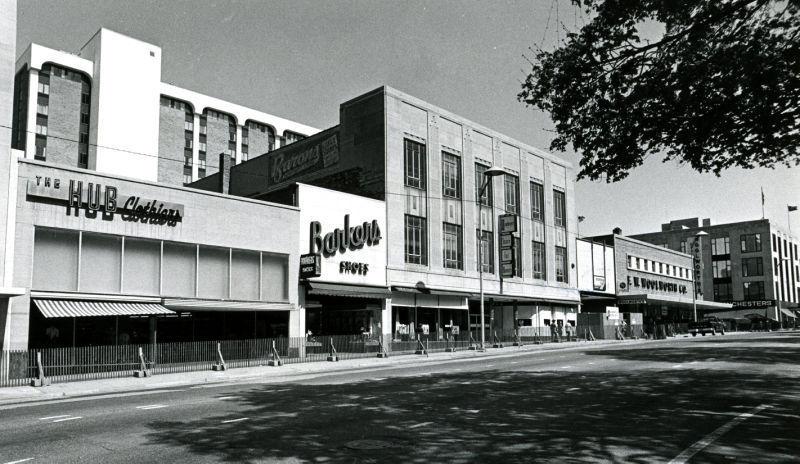 American Exchange Bank, 1979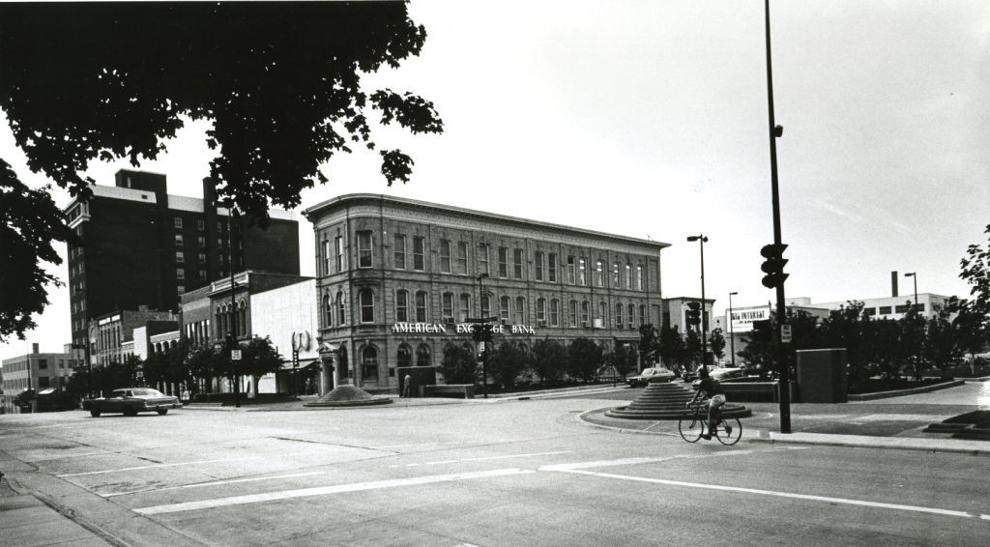 Strand Theater, 1980s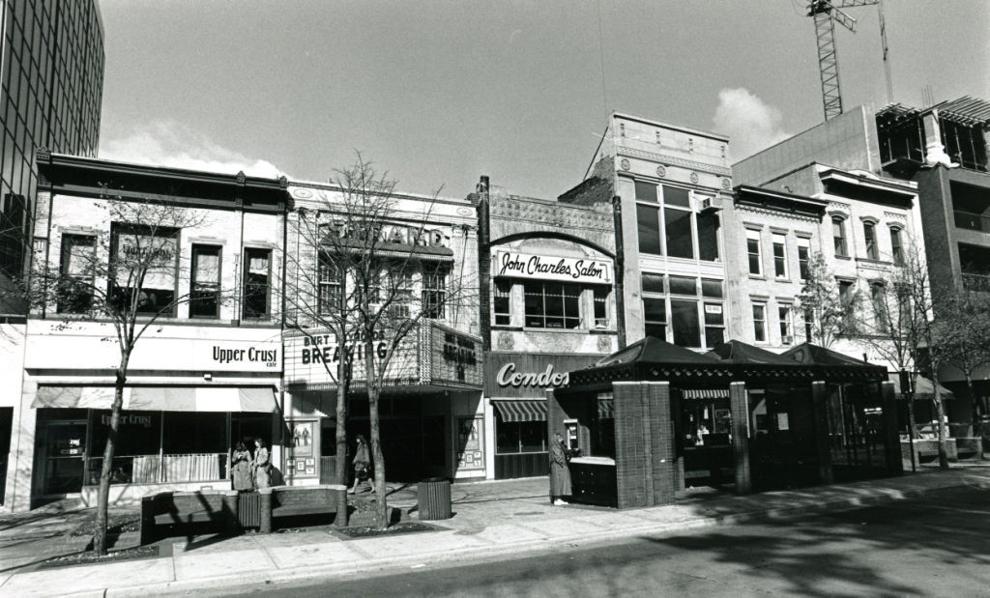 Ben Franklin's, 1988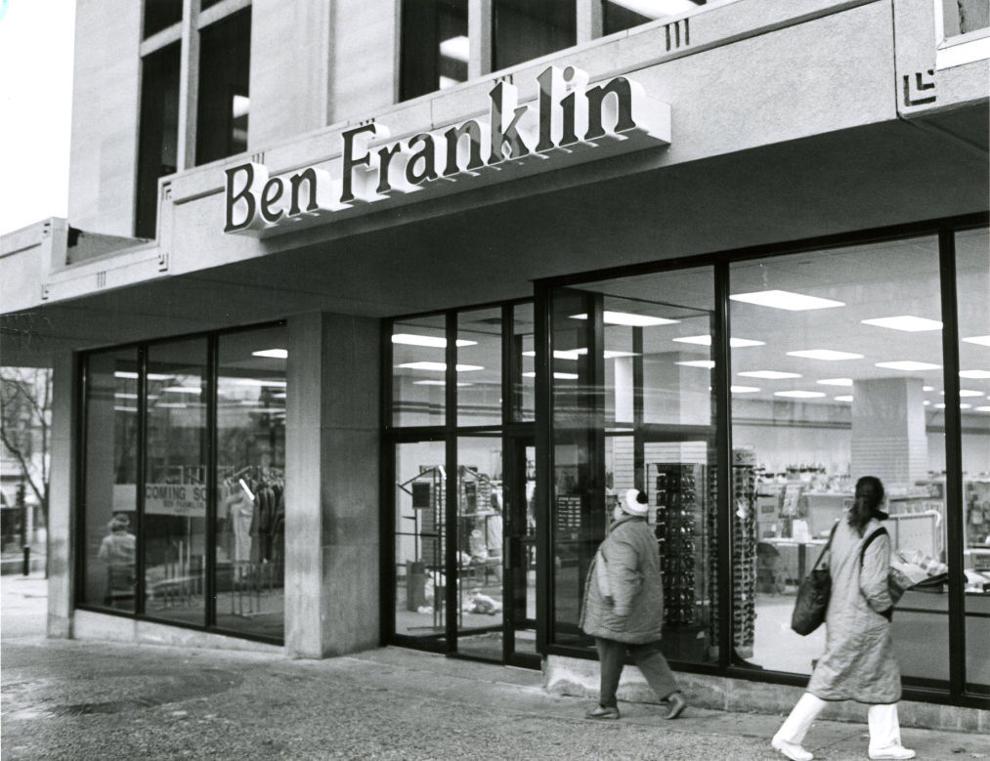 Woolworth's, 1988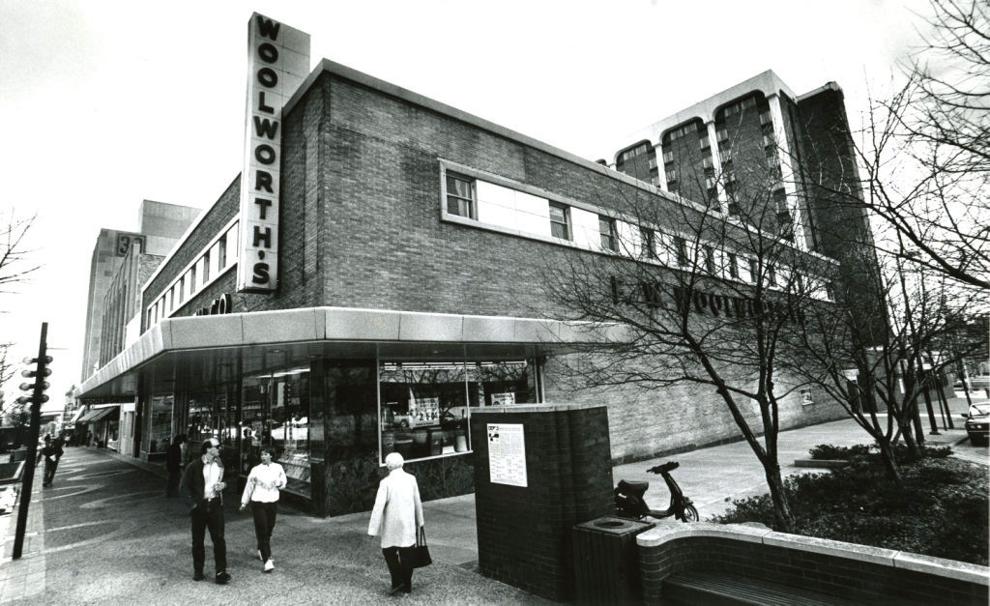 Shopping on the Square