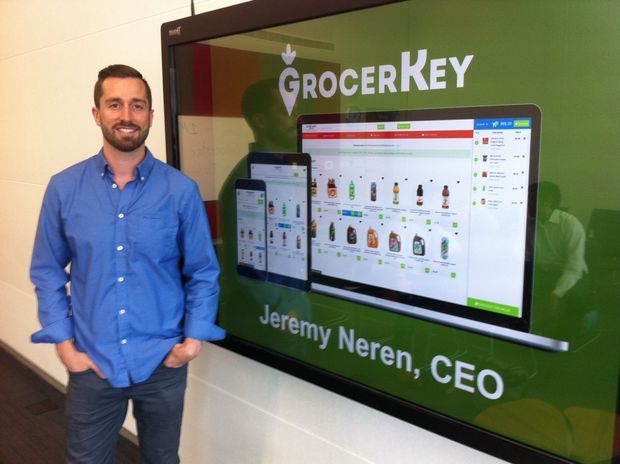 A Madison company that specializes in software for on-line grocery shopping has developed a product that allows stores to promote specific items and brands to shoppers.
GrocerKey said the new software product will also help collaboration with  consumer packaged goods manufacturers and retailers to increase revenues for stores through additional advertising.
The software will enable grocers to target shoppers with modular banners and product spotlights and drive shoppers to more profitable products. Jeremy Neren, GrocerKey's CEO, said the software will also allow grocers flexibility on which brands to promote, including their own private-label products.
"If trade dollars are removed from the digital equation, there is a missed opportunity to bring in incremental revenue to eCommerce and mobile applications for grocers," Neren said in a release, announcing the software. "In the rush to implement eCommerce, it's critical to have those consumer packaged goods dollars flowing directly to their shoppers, versus losing them altogether to a third-party marketplace, in order to achieve sustained profitability."
The software will allow online ad campaigns on grocery store websites and apps that target specific demographics and shopper behavior.
GrocerKey was founded in 2014 and sets up and manages online ordering for about 1,000 grocery stores, including those in the 16-store Woodman's Market chain.
Send retail-related tips and story ideas to badams@madison.com or call Barry Adams at 608-252-6148.