For Karen Tardrew, owner of Grasshopper Goods, her mobile boutique is a place to support both artists and interpersonal connections, as well as a leap of faith into a new chapter of her life.
Tardrew, 54, first took her truck on the road three years ago and has been traveling primarily around south central Wisconsin to sell apparel, jewelry and home goods made from various artists. When parked on the street or at events, Tardrew sets up a few stands outside and opens up the back doors of the truck, which can accommodate a few shoppers at a time.
When Tardrew found it, the truck had been an "old piece of junk from the '70s," but with the help of her brothers — John and Jim Foersterling — she was able to turn it into a functioning mobile store with shelves and displays inside for visitors to peruse.
Part of the fun of shopping at Grasshopper Goods is the intimacy of the experience, Tardrew said. In such close quarters, she said people connect better with each other.
"When you're inside the truck, you bump into each other, and you're not on your phone anymore or shopping online," Tardrew said. "There's an energy that's really amazing."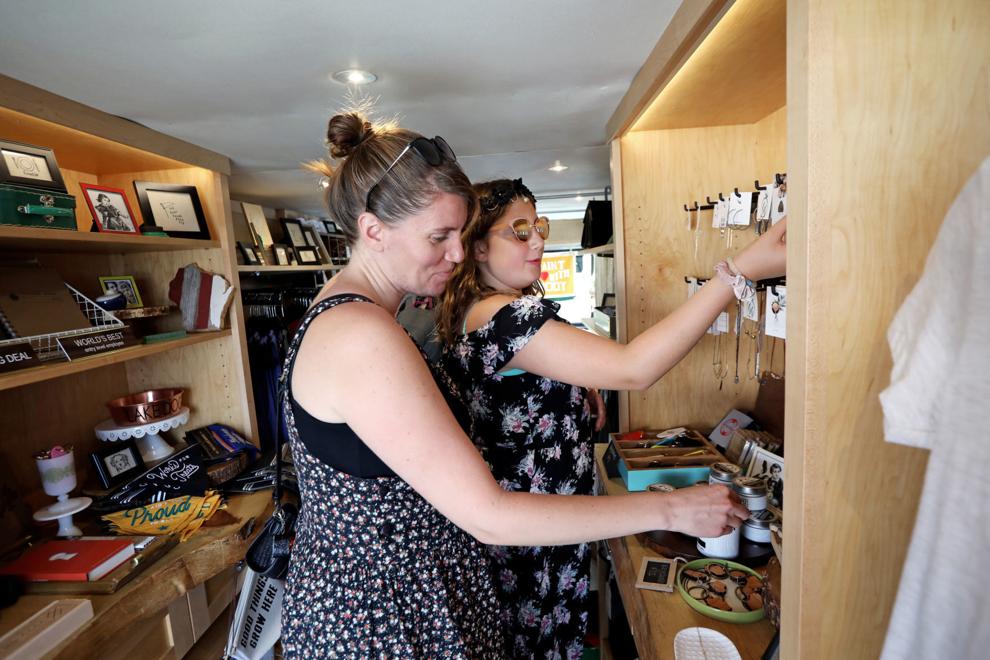 While Tardrew had long thought about opening her own business, the death of her father 11 years ago pushed her to consider what her options would be.
"Losing my dad so early was one of the tipping points for me," she said. "You have to follow your dreams."
Tardrew said few mobile retail businesses existed when she opened up shop, and even now there are few around, but the idea intrigued her and brought out her innovative spirit.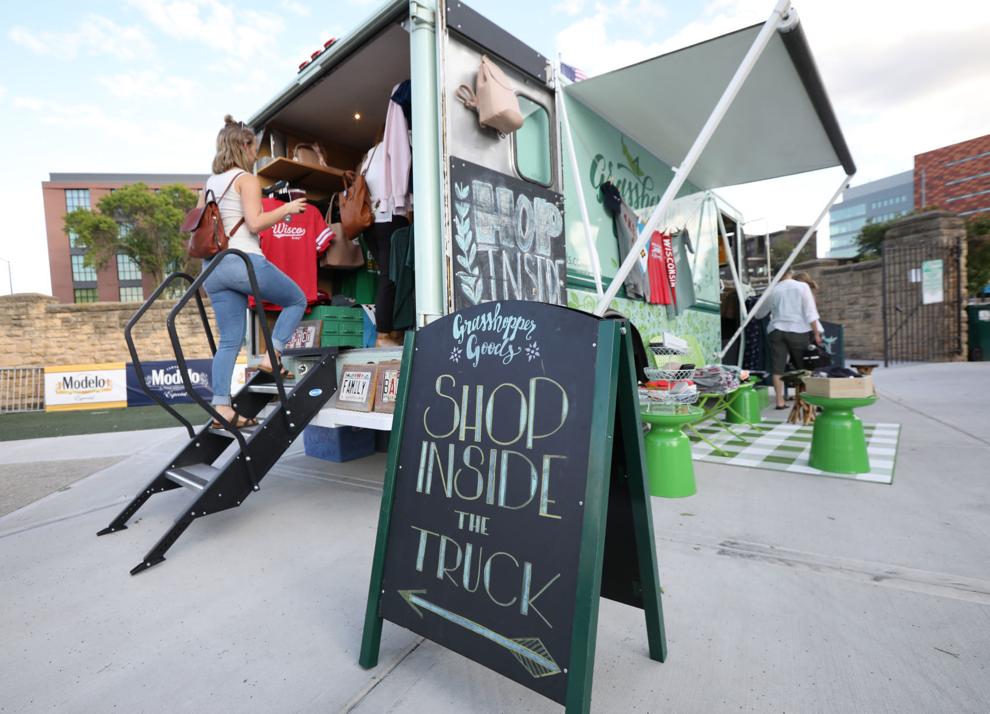 New items are constantly cycling through the truck, Tardrew said. She sells items from more than 30 artists and will tailor her selection based on the event she's stationed at. Her only full-time employee, creative director Jennifer Zutter, curates much of the items in the truck.
"She's really the artist lens," Tardrew said of Zutter.
Tardrew hopes to grow the business and hire more employees who can drive the truck and run the boutique. She's been hoping to set up shop in Madison more regularly, but there isn't currently an ordinance or regulation to allow retail trucks to park on city streets outside of private events that have their own street-use permits.
"If I could be in the city every day, that would be big for my bottom line," Tardrew said.
Madison street vending coordinator Meghan Blake-Horst said her department hopes to bring ordinance amendments before the Vending Oversight Committee and City Council ahead of next year's vending season, which begins in April, but she said there is no timeline drawn up.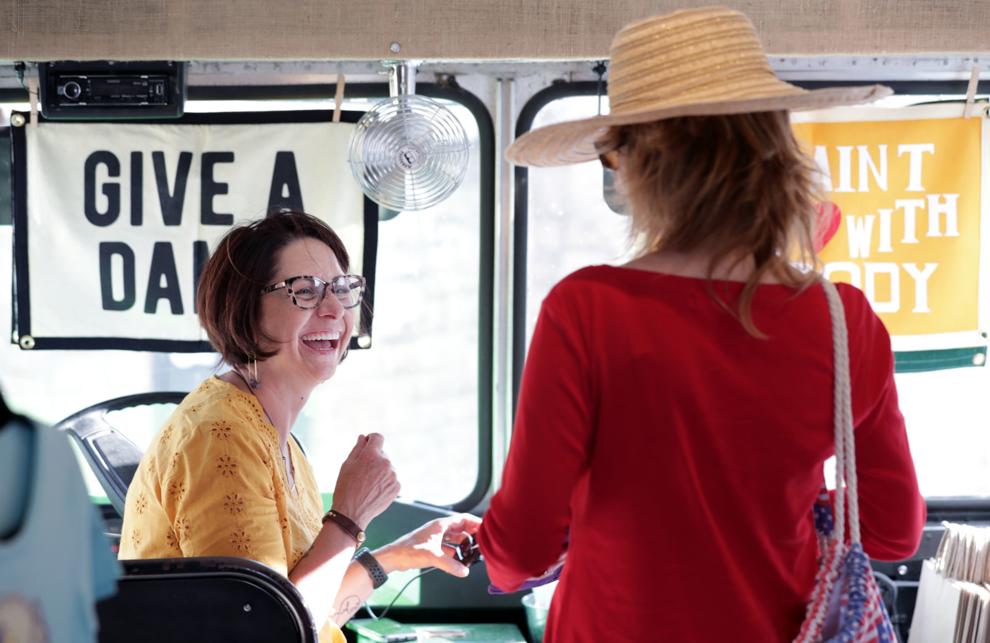 While the committee recently passed ordinance changes to allow full-size food trucks to set up shop along with the currently allowed food carts, Blake-Horst said retail trucks come with a different set of variables to consider. Any regulations would need to identify the types of goods or services being sold.
"We need to look at what's going on across the country and what's coming toward Madison," Blake-Horst said.
For now, Tardrew has a license to operate in Middleton, and she sets up her truck at private events and locations, such as The Bodega at Breese Stevens Field and at the renovated Garver Feed Mill. 
[Editor's note: This story has been updated to correct that Grasshopper Goods is not part of the Madison Public Market's Market Ready program.]