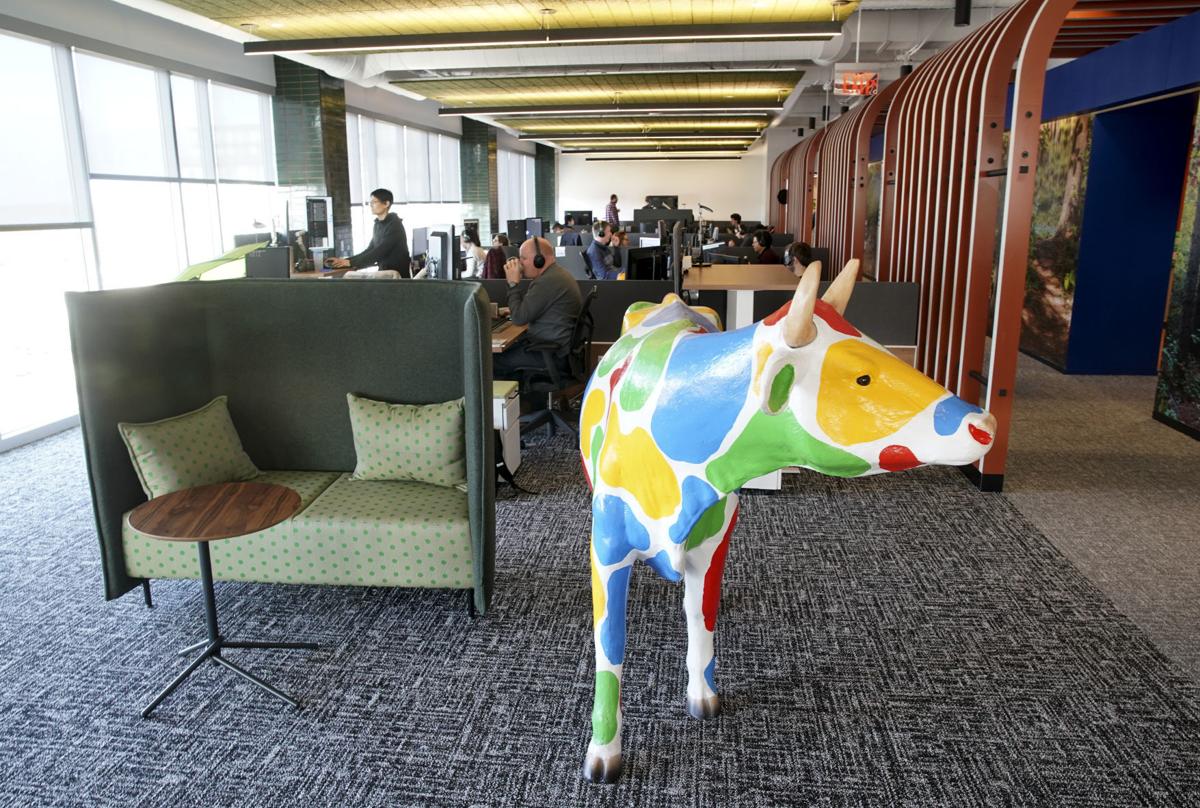 In an office twice the size of its old one, Madison's more than 100 Google employees have ample space for working, meeting and partaking in the internet giant's many employee perks — all with a panoramic view of the Isthmus.
Google has had a presence in Madison for more than a decade, opening its first office here with just three employees in 2007. After topping more than 30 employees, the Madison office moved into a high-rise in the 700 block of East Washington Avenue in 2013, where it had been until the company moved across the street to 811 E. Washington Ave. in early September.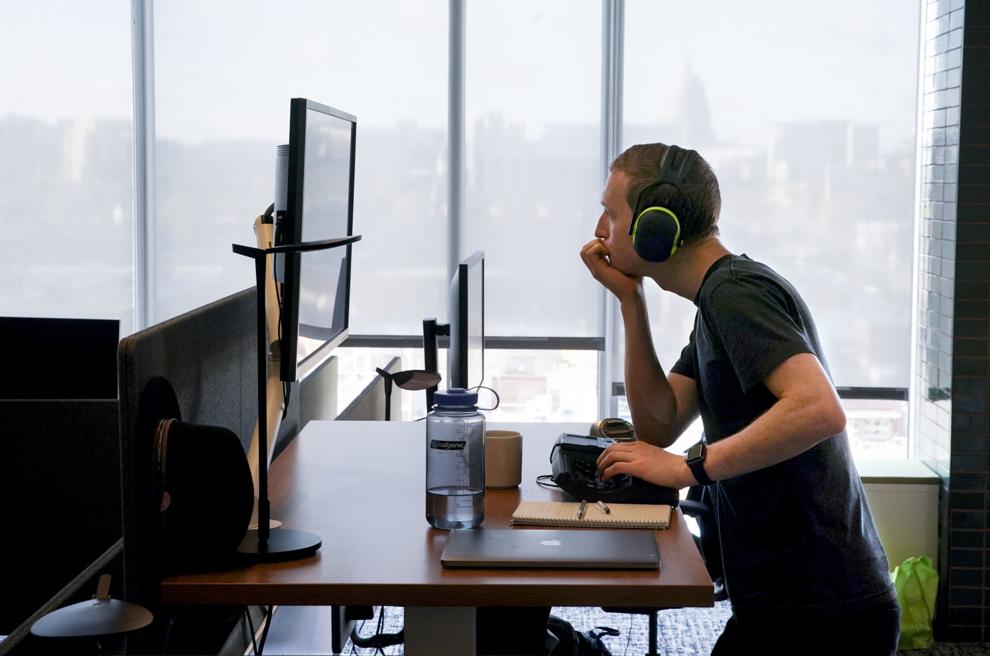 Madison's Google office, where employees develop hardware and software for Google's data centers, spans about 30,000 square feet over the top two floors of the building. Sweeping views of the city are a significant feature of the new space, said principal scientist and site leader Jeff Naughton.
With windows enclosing the office, most employees need just turn around for a bird's-eye view of the Isthmus. From an outdoor lounge space, employees can look out toward the state Capitol as well as lakes Mendota and Monona.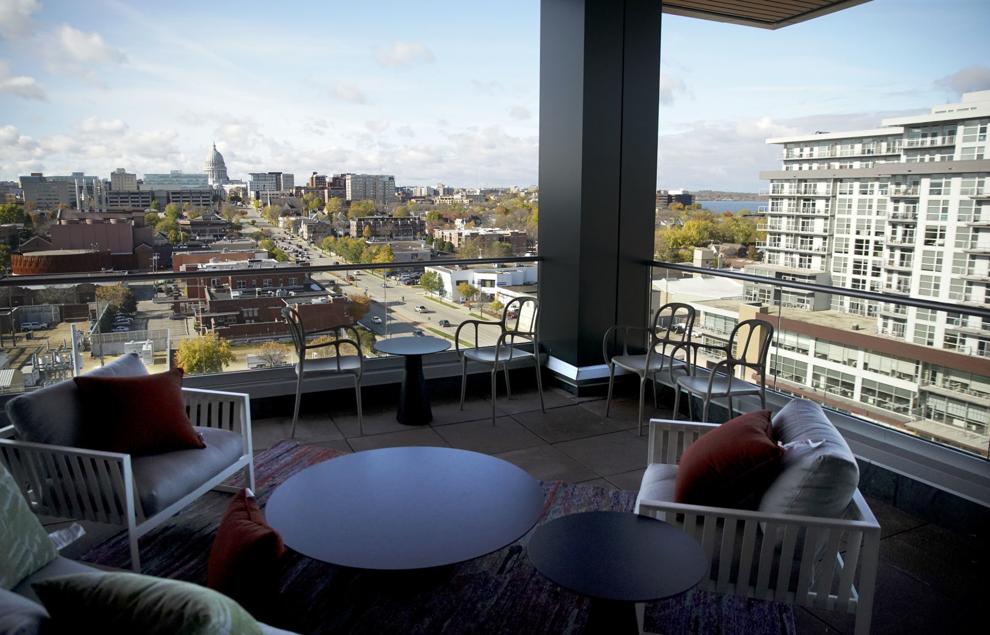 "When you look out the window, you know you're in Madison," Naughton said. "You couldn't possibly be anywhere else."
After five years of continued growth in its former office, the space became too cramped to function effectively, he said.
"We kept growing. We kept packing people in," Naughton said. "We were bursting out at the seams."
The office also includes many conference rooms. With fewer conference rooms, employees who needed to work on group projects — either with other employees in the office or with Google employees from around the world using video chats — struggled to find open rooms.
There are no immediate plans to expand employment at the Madison office, Naughton said, but there is room for growth.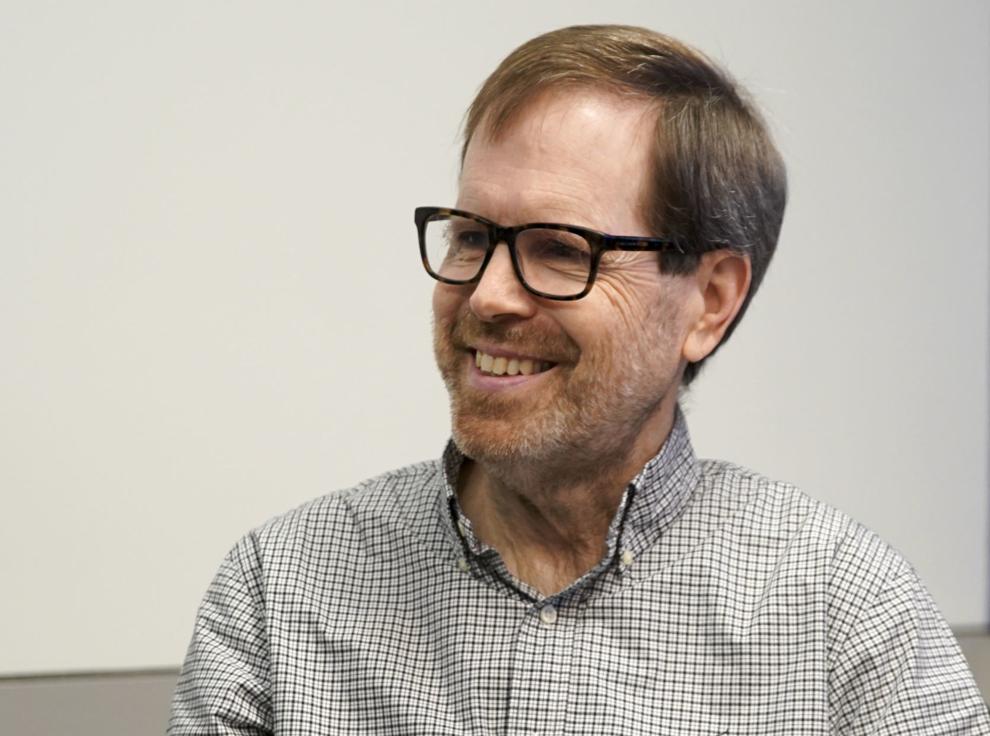 There also are less formal gathering spaces in the office, which includes a game room and a free cafe that serves employees breakfast and lunch. Employees will often use the spaces for their breaks or even for more casual work meetings, said Becky Watts, administrative business partner for Google's Madison office.
Free food isn't the only amenity. A meditation room, a small gym with exercise equipment and massages are also available. The office also allows employees to bring their dogs to work.
"There's a culture in Google of working hard, and adding these amenities improves the quality of life," Naughton said.
Google also designed the space to be bright and welcoming even during the dreary Midwestern winters, Watts said. The walls are painted royal blue, live plants are placed around the office and even a cow stature painted with splotches in Google's logo colors — blue, red, yellow and green — is prominently displayed.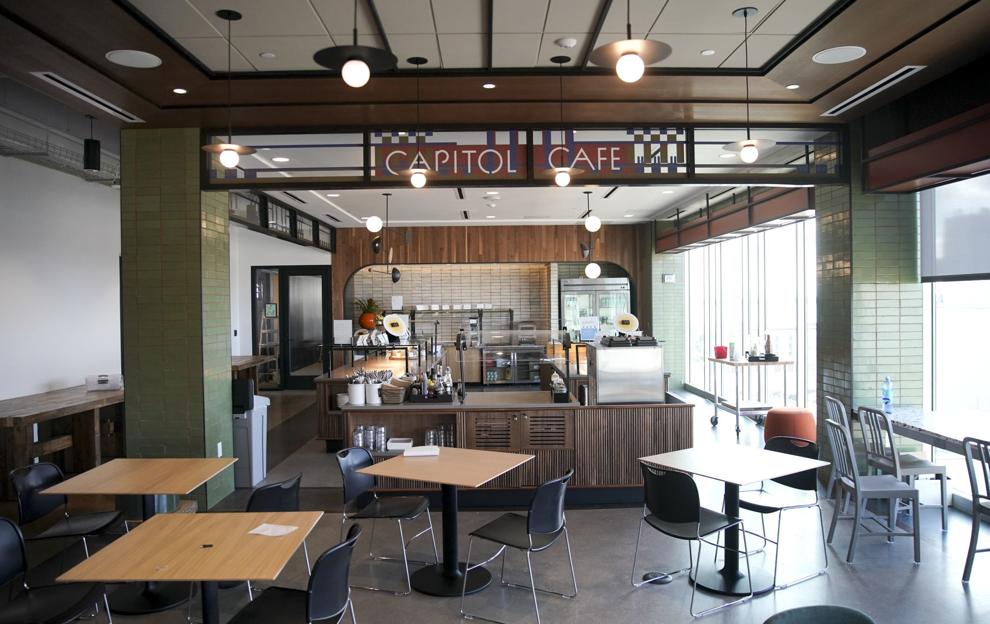 Both floors are themed. The seventh-floor walls display images of Wisconsin's glacier-carved landscape. The eighth floor, which was still being finished Thursday, will feature decals inspired by architect Frank Lloyd Wright.
Having an office in Madison allows Google to leverage the talent at UW-Madison, Naughton said. A former UW-Madison professor of computer sciences, he earned his bachelor's of science degree from the university in 1982.
Although the office draws employees from outside of Madison as well, Naughton said many of the employees are UW-Madison graduates. "It's kind of a Badger office," he said.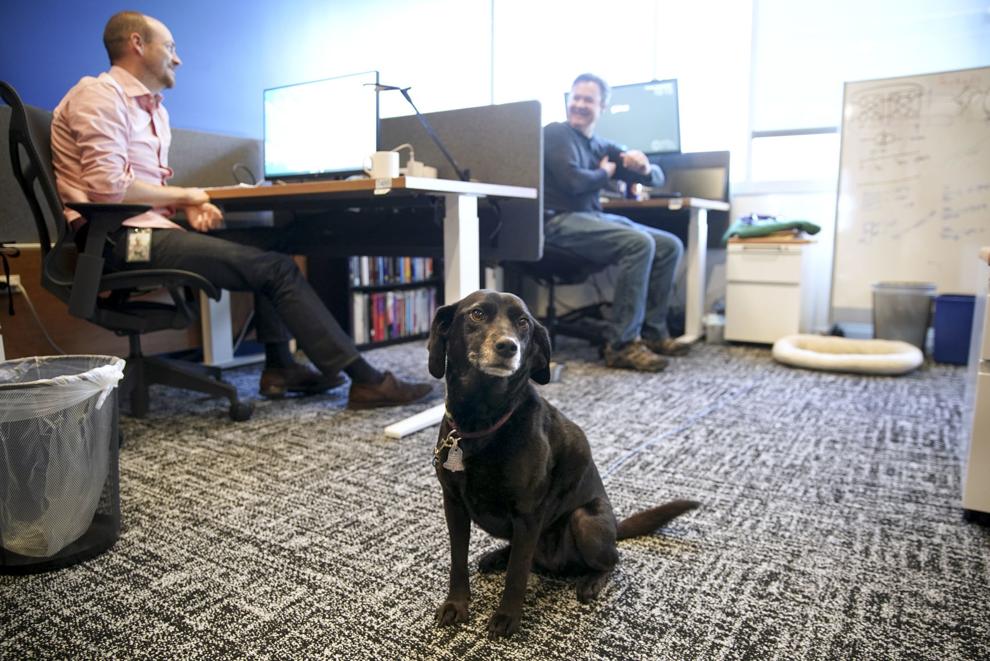 Google also encourages employees to volunteer their time with community organizations, Naughton said. Madison's employees have volunteered at food pantries, nonprofit bicycle repair shops and more.
"We all live in this community, so we want to contribute and participate in any way that's useful," he said.
This year, the office partnered with the Boys & Girls Club of Dane County to teach hundreds of area teenagers digital skills as part of the "Grow with Google" program.
"Club mentors, programs and experiences like this partnership with Google continue to set our teens up for success," Michael Johnson, president CEO of Boys & Girls Club of Dane County, said in a statement.