Secondhand clothing is proving powerful on Madison's North Side.
When the 22,000-square-foot Goodwill Store opened Friday to throngs of deal-seeking customers, it marked not only a rebirth for a long-vacant space in the Northside TownCenter.
The brightly lit store, in part of a former grocery store, includes a community room, warehouse and processing center but is also providing job opportunities for local residents and a place to buy affordable clothing, shoes, home goods and seasonal items without hopping a bus or driving elsewhere in the city.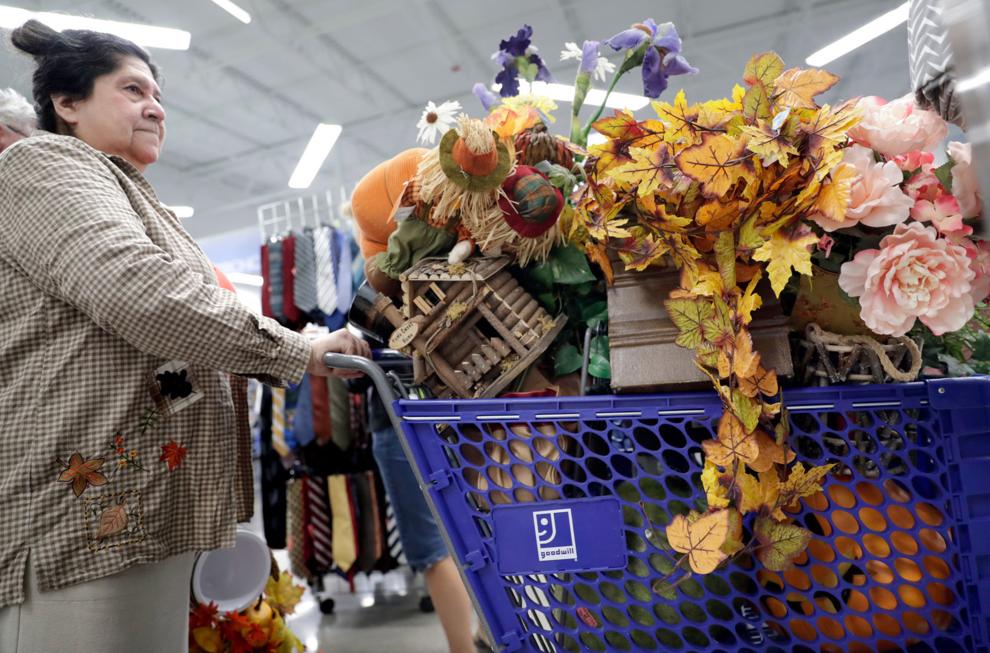 In a larger context, the store serves as a showcase for Goodwill Industries of South Central Wisconsin, which is rebranding its stores and planning to open more locations over the next five years to support its jobs programs for people with disabilities or other challenges.
The opening also has local residents excited for what is being considered a major upgrade to the neighborhood where retail options along the Northport Drive corridor are largely limited to Northside True Value Hardware, a Family Dollar, Willy Street Co-op, Walgreen's, Advance Auto Parts, Jung Garden Center, Jim's Meat Market and D&S Bait, Tackle & Archery.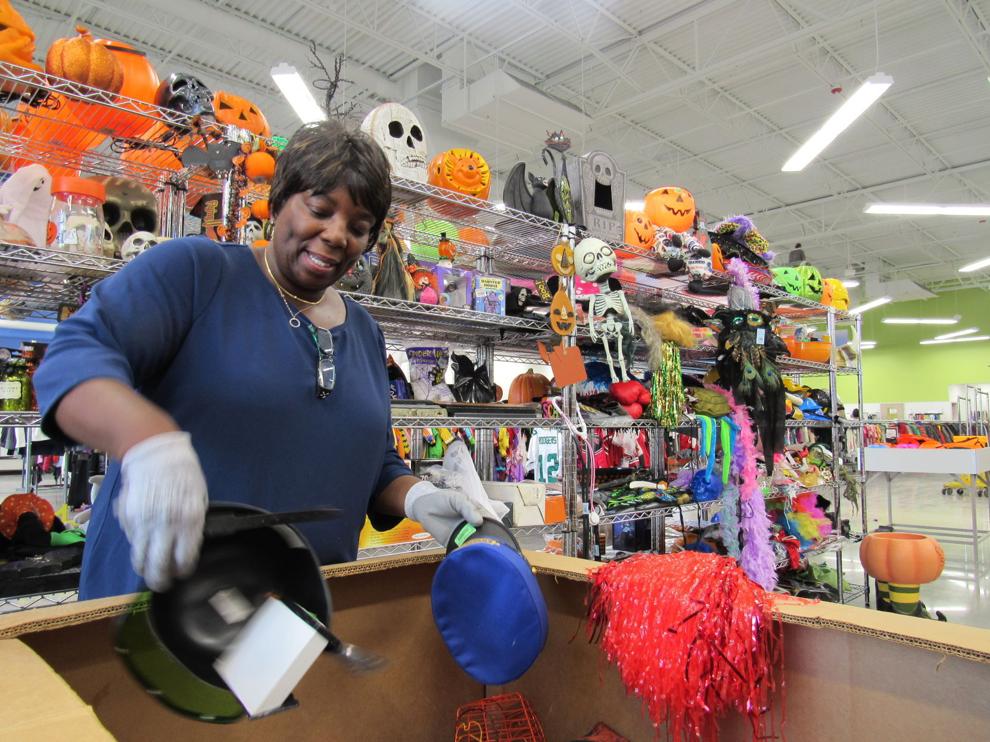 "We need retail that will empower the community," said Pat Butler, a board member of the Northside Planning Council, a nonprofit community development corporation. "This community is a poor community and a diverse community, but it's also becoming a vibrant, energized community and this (Goodwill store) will be a positive addition to the community."
Goodwill Industries of South Central Wisconsin was founded in 1962 in Madison and serves 14 counties. It employs 357 people and has a career center in Fitchburg and operates 10 retail centers that in 2016 had revenue of $16 million. Dane County locations include Sun Prairie, Fitchburg, Monona and in Madison at 4530 Verona Road and 2127 East Springs Drive. Stores can also be found in Platteville, Richland Center, Portage and Fort Atkinson with a donation center in Middleton.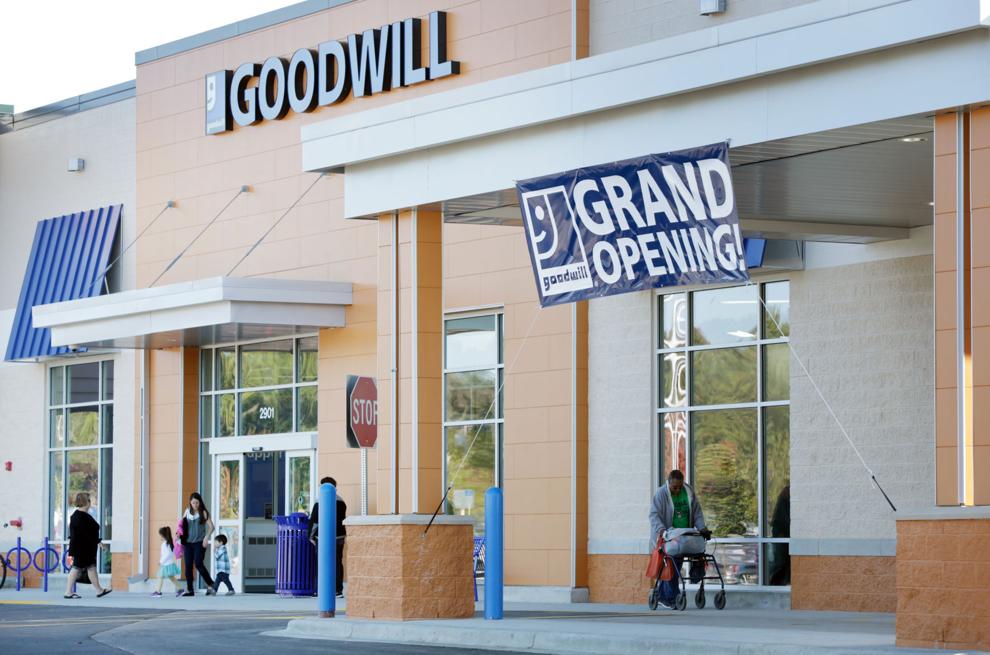 The $1.8 million in improvements in the new North Side store, 2901 N. Sherman Ave., includes upgrades to air and heat systems, the parking lot and the addition of LED lighting, five dressing rooms and a covered drop-off port at the front of the building. Donations are sorted, inspected and tagged in a large processing center on the south end of the building, while storage and loading docks are on the building's east side.
But it was the sales floor that was swarmed Friday with activity.
An estimated 300 people were in line by the time the doors opened at 9 a.m. Once inside, shoppers buzzed around racks of clothing picking out sweaters, shirts, shoes and jackets. Others packed the south side of the store where they searched through bins and shelves filled with picture frames, pots and pans, dishes, lights, books, tennis rackets, golf clubs and scores of other household items.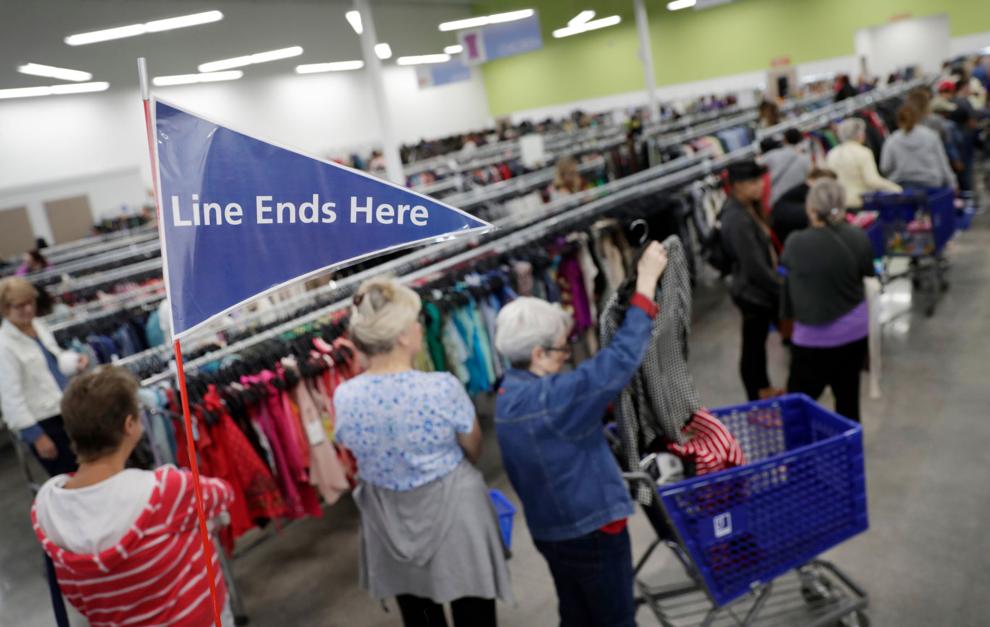 Just over 30 minutes after opening, the three checkout registers were overwhelmed with more than 80 people waiting in line. Julie Crupaugh, of Dodgeville, had come to Madison to shop other discount stores and added Goodwill to her stops. The retired Fennimore school teacher held a globe, brown felt pumpkin and two tags for a pair of bar stools.
"It's the high of the seek and find," Crupaugh, 61, said. "Madison needed a new Goodwill."
Poised for growth
The addition of the store is part of an overall growth plan being led by Vicki Holschuh, president and CEO of Goodwill Industries of South Central Wisconsin. Holschuh, 58, has nearly 40 years of retail experience, about half of that in the private sector and half with Milwaukee-based Goodwill Industries of Southeastern Wisconsin. The UW-Whitewater graduate helped grow the Milwaukee operation, which also covers Chicago, to more than 60 stores. When she arrived in 1997, Goodwill had nine stores in that region.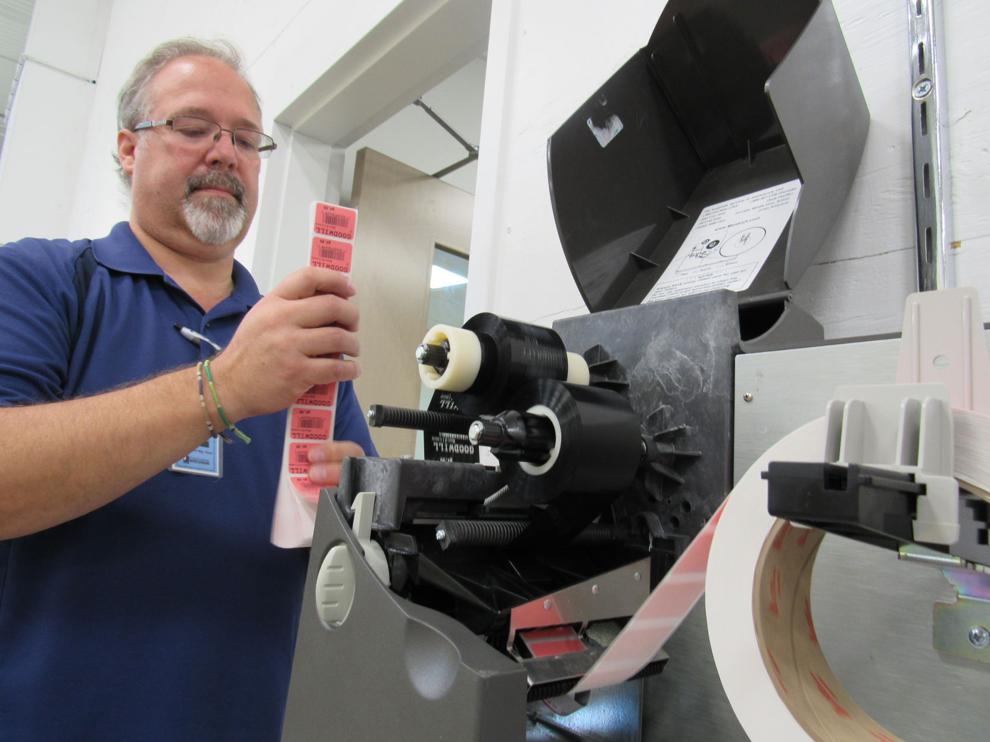 Since Holschuh arrived in Madison two years ago, the Monona store has been remodeled, and there are plans to open a store in Stoughton next year in the former Walmart building. Holschuh said she and her team are eyeing other locations in the region. The organization is also considering smaller boutique stores that would sell higher-priced items and could be located in shopping malls or in urban shopping districts like State, Monroe and Williamson streets.
The growth comes as the retail industry is in upheaval as it tries to balance brick-and-mortar locations with online sales.
"The retailers that are really succeeding and continuing to grow and are very strong are the Ross (Dress for Less) stores, the Marshalls and T.J. Maxx," Holschuh said. "What we have in common with them is that it's the thrill of the hunt. You never know what you're going to find. It's the treasures and that fun value. And it's cheap."
Kate Boomsma, 31, has grown up on the North Side and is now working at the Goodwill store, where she spent much of this week organizing inventory and stocking shelves in preparation of Friday's opening. She's not only thrilled to have a job in the neighborhood but enthusiastic about what it will do for her fellow residents.
"I love the community on this side of town," Boomsma said during a break from hanging shirts. "This is a great thing to have in the neighborhood. We haven't had a big thrift store on this side of town since I can remember. It's going to be a great thing. We've been due for one."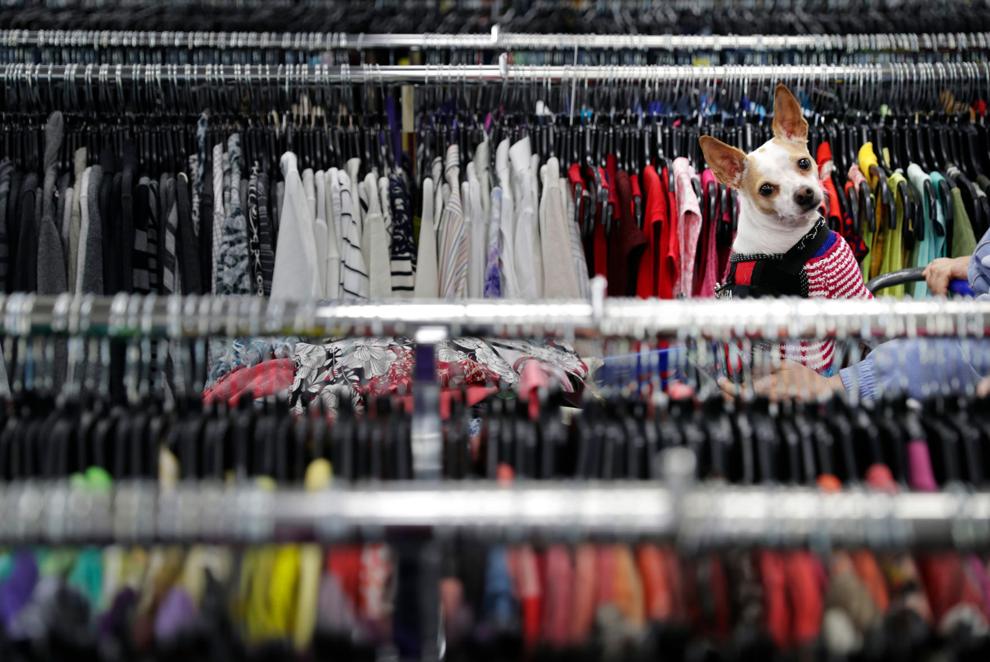 The North Side Goodwill store is also part of the continuing upgrade to the Northside TowneCenter, which opened in 1966. Goodwill occupies about half of the 48,000-square-foot space that has been vacant since 2003 when the Kohl's grocery store closed, leaving the neighborhood without a grocery store until the opening in 2006 of Pierce's North Side Market on the south end of the shopping center. Pierce's closed in 2016 but that 20,000-square-foot space is now home to a Willy Street Co-op.
Don Bruns, who owns the shopping center with his cousin, David Bruns, said they are close to announcing a non-retail tenant to fill the other half of the former Kohl's space, while a 5,432-square-foot space that had been a Neil's Liquor store remains vacant.
The 17 acres of land on which the shopping center sits has been in the Bruns family since before the Civil War and at one time consisted of 100 acres and was home to a dairy farm.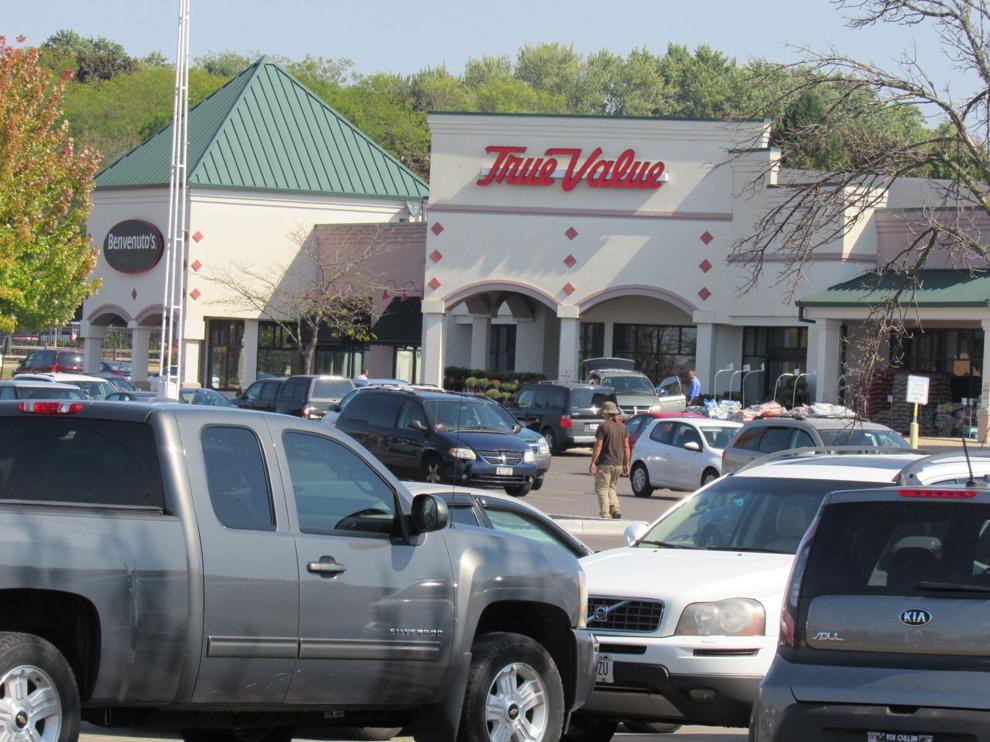 Longtime tenants of the shopping center include a barbershop, Madison Public Library's Lakeview branch and the Aging & Disability Resource Center of Dane County. The addition of the Goodwill store is another positive step for the shopping center, said Don Bruns, 70, a real estate attorney.
"It's going to be great to have the traffic," said Bruns, a 1965 West High School graduate. "And from my experience in dealing with them for the past several months, the Goodwill people run a quality operation. What a business: People give you stuff and you sell it and they do good works with it."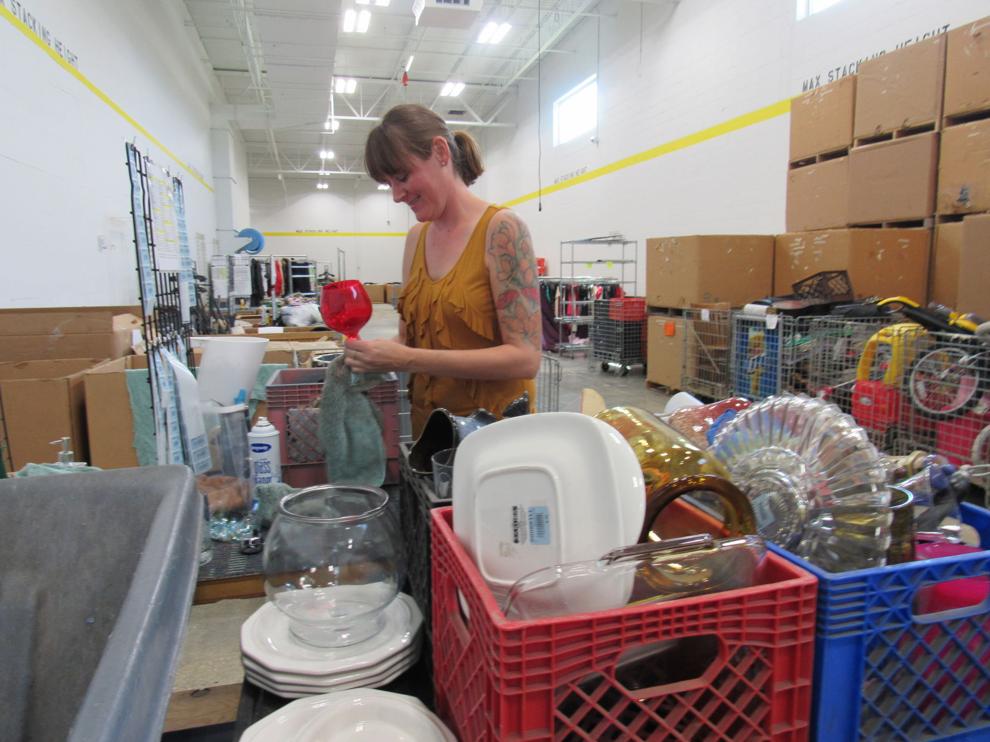 Butler, 65, spent 37 years as an accountant with Madison Gas & Electric and is active in a variety of causes on the North Side, where she has lived since 1975. Besides her work with the Northside Planning Council, she's also working part time at the new Goodwill store, where earlier this week she helped stock Halloween and fall items in the store's seasonal department and on Friday was busy behind the checkout counter.
The neighborhood has had its struggles over the years but has seen the addition of community centers and improvements to Warner Park. Butler believes a vibrant shopping center is a key component for a healthy neighborhood.