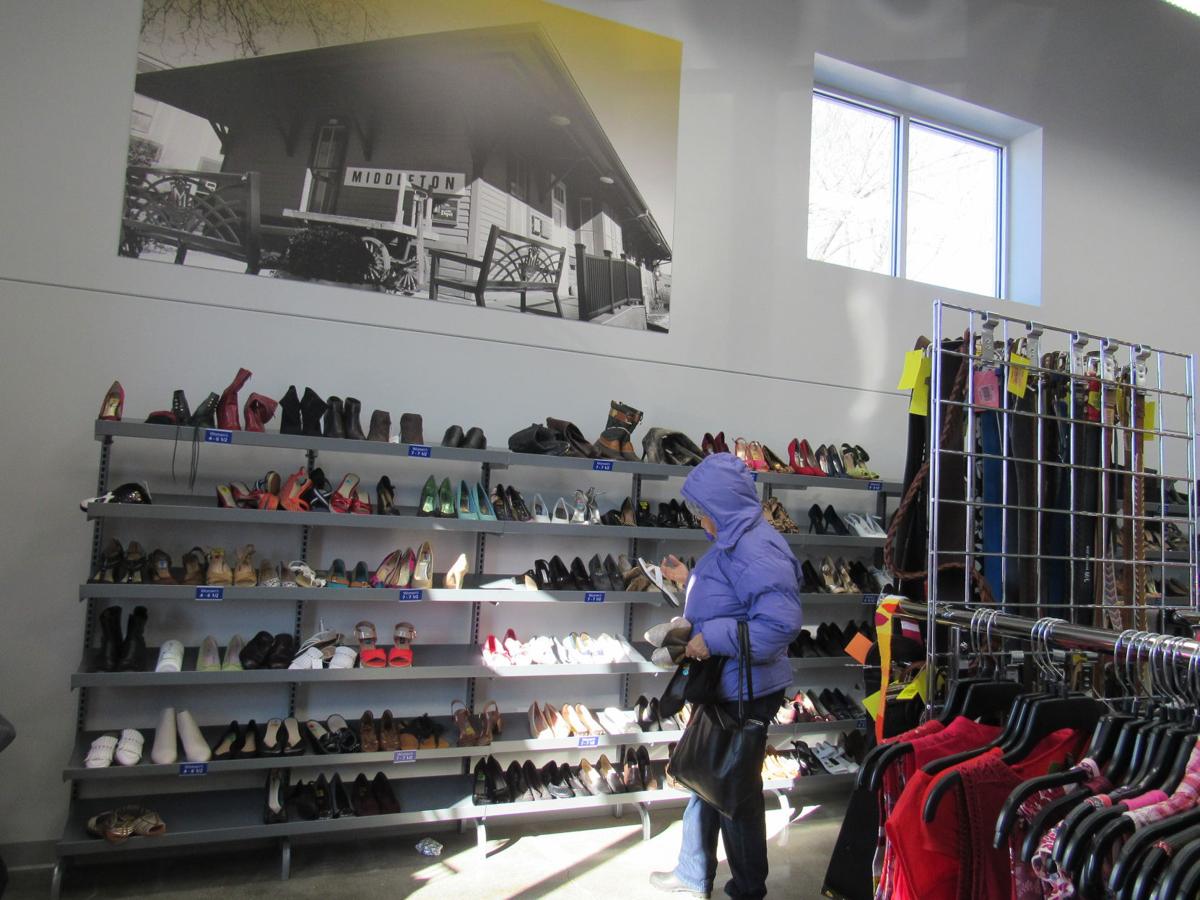 MIDDLETON -- The checkout line snaked through the store, parking was at a premium and scores of customers scoured the sales floor in search of a bargain on shirts, shoes, holiday decorations, vinyl record albums, picture frames and other items.
The Feb. 15 opening of the thrift store here for Goodwill Industries of South Central Wisconsin was a madhouse but the store is also providing a glimpse into the future for the non-profit that uses the revenues to fund its job training and other programs.
The 14,000-square-foot space is in what had been a Copps grocery store, which closed in 2009 to move into a more modern facility that is now a Pick'n Save a few blocks away in Middleton Hills. The thrift store and donation center is LEED certified, is bathed in natural light, has roof-top solar panels and has a drive-up drop-off on the north side of the building, which replaces a drop off center on University Avenue that is now closed.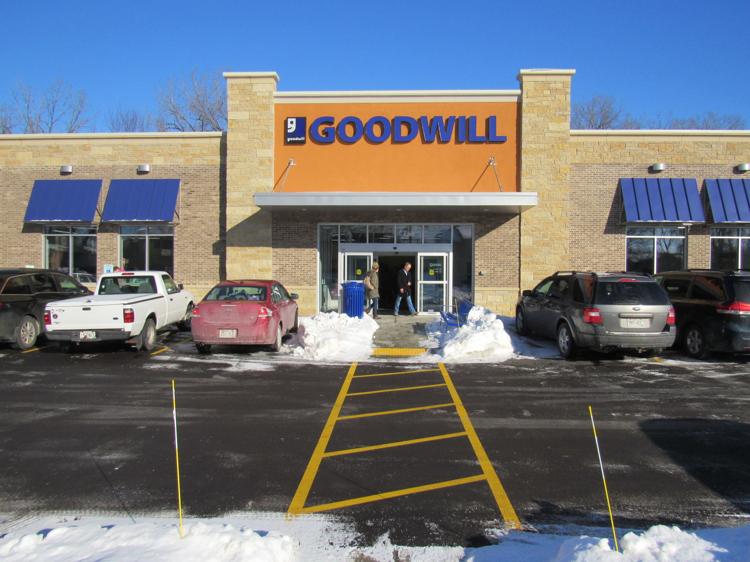 "This is a whole new market to introduce ourselves to," said Vicki Holschuh, CEO of Goodwill of South Central Wisconsin, which serves a 14-county area. "Every bit of merchandise in there is brand new to everybody. It's a full store. Nobody has seen it or sorted through it."
The store, at 6280 Century Ave., is decorated with large black and white photos of Middleton landmarks and is the first among Goodwill's 12 stores to use a new point of purchase system. The new system is intended to one day help create a rewards program for frequent shoppers, said Lori Wirth, a spokeswoman for Goodwill.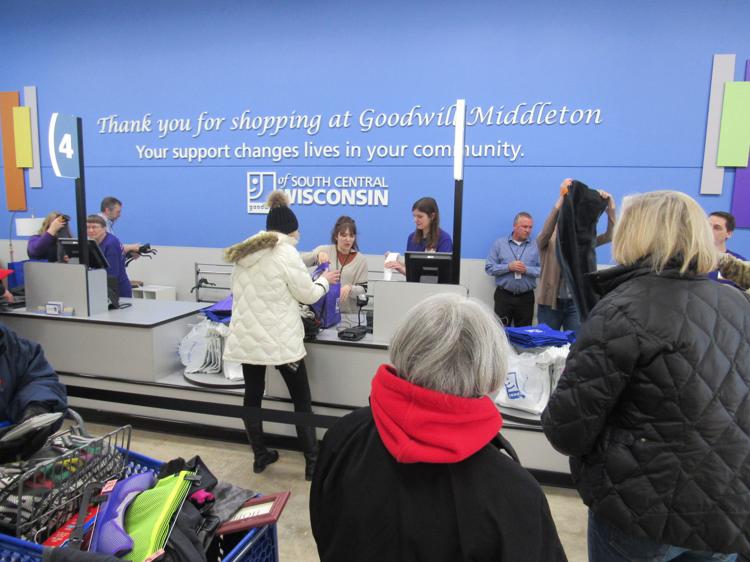 You have free articles remaining.
But the mission of the non-profit is to use the stores to fund services that provide career guidance, support employment and residential services to people with disabilities, mental health concerns and other barriers to employment and independent living. And if sales projections come to fruition, it could mean big money.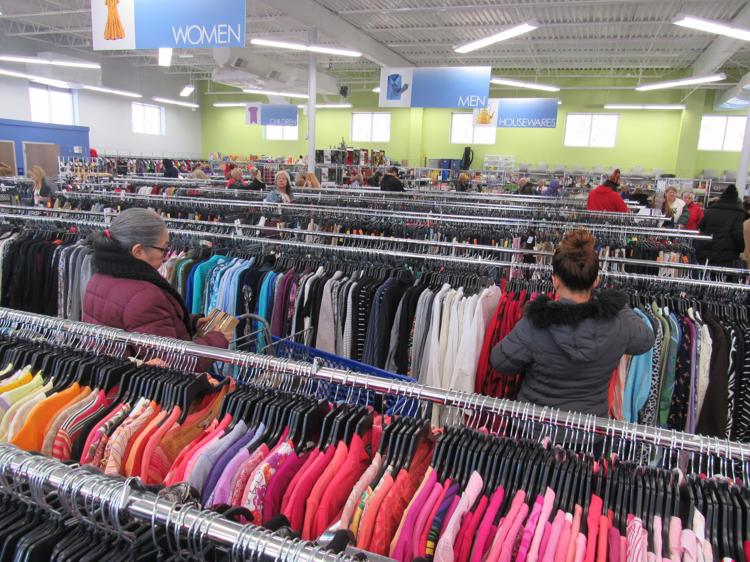 Sales from an estimated 800 customers topped $20,000 on opening day and more than 1,700 people shopped the store over the three-day grand opening weekend. Annual sales of between $1.2 and $1.4 million are projected for the Middleton store while overall sales for the other 11 stores in 2018 were at $13 million. Same store sales increased seven percent. Holschuh is hoping to open the company's 13th store in 2020 but a location has not yet been determined.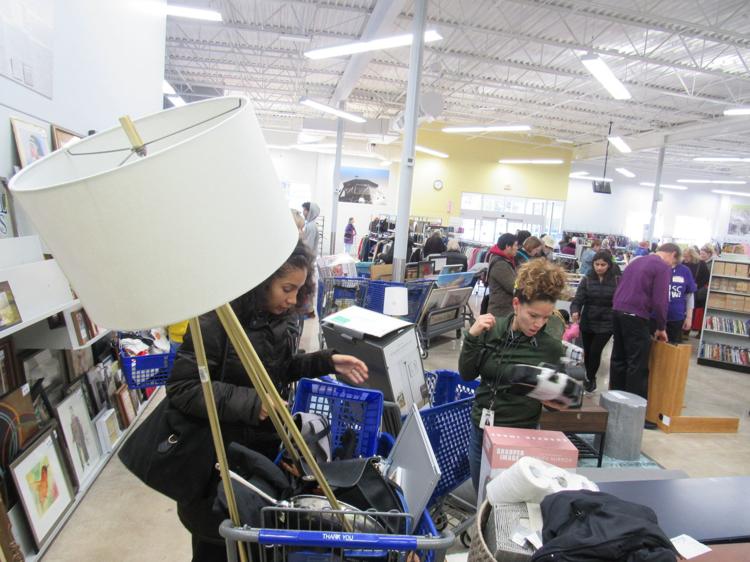 "It's our main funding source for our mission so we have to continue to grow," Holschuh said. "And those are challenges in today's (retail environment). People, wages, rent, we're all facing it in whatever service industry you're in."
Since Holschuh took the helm at Goodwill of South Central Wisconsin in 2015, the Monona store has been remodeled and a former Walmart store in Stoughton was transformed into a Goodwill store and donation center that opened in March 2018.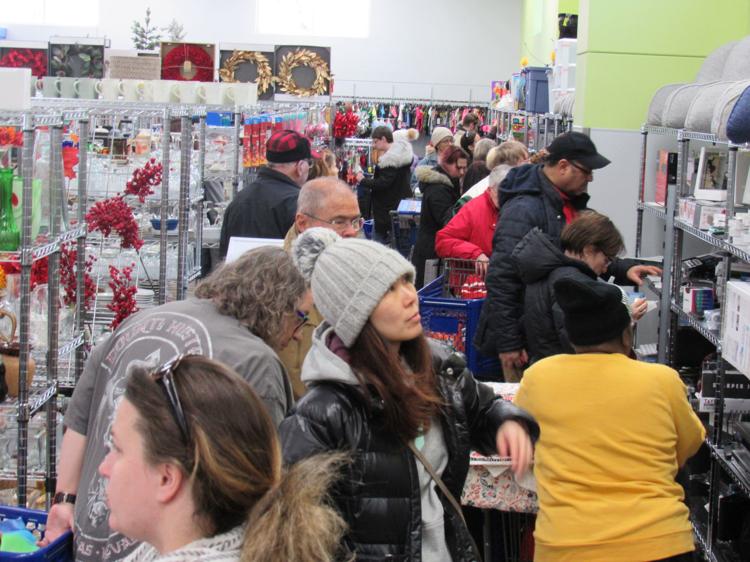 In September 2017, Goodwill opened a 22,000-square-foot store and donation center in a long-vacant space in the Northside TownCenter. The $1.8 million in improvements to the new North Side store, 2901 N. Sherman Ave., included upgrades to air and heat systems, the parking lot and the addition of LED lighting, five dressing rooms and a covered drop-off port at the front of the building.
Other Dane County Goodwill locations include Sun Prairie, Fitchburg and in Madison at 4530 Verona Road and 2127 East Springs Drive. Stores can also be found in Platteville, Richland Center, Portage and Fort Atkinson.
Send retail-related tips and story ideas to badams@madison.com or call Barry Adams at 608-252-6148.