STOUGHTON — Goodwill has opened a new store here, expanding its brand in Dane County and filling a prominent, vacant storefront.
The 18,000-square-foot store, located between a Tractor Supply Co. store and a Pick 'n Save on Stoughton's north side, opened its doors March 16 in part of the space formerly occupied by Walmart. The new location adds to the growing list of Goodwill stores, many of which are being updated with new color schemes and designs.
"It's a community that is very vibrant and growing, and we're really looking to be able to develop additional partnerships with the neighbors and businesses here," said Vicki Holschuh, president and CEO of Goodwill Industries of South Central Wisconsin. "To open and expand our mission programs, as well, was also really important. It's a big piece, and we're really looking to grow."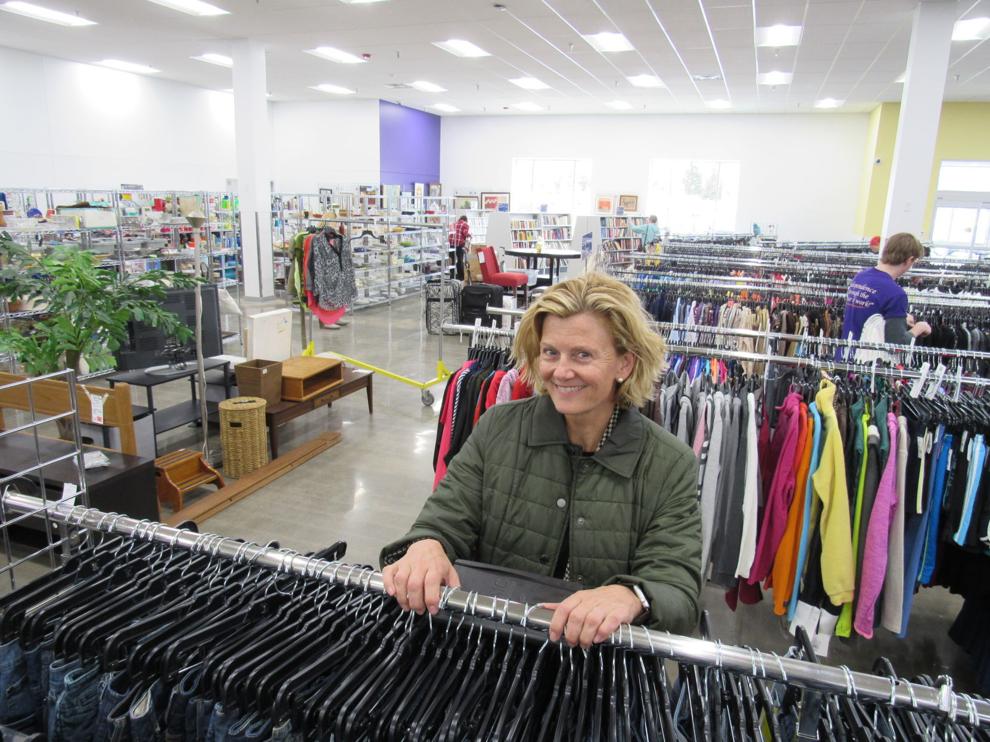 In September, Goodwill Industries of South Central Wisconsin opened its largest store at 2901 N. Sherman Ave. in a former Kohl's grocery store space in the Northside TownCenter. The Stoughton store is about 4,000 square feet smaller, but continues the trend of reusing properties and serving communities not currently served by the organization, which relies on donations for most of its inventory.
Goodwill Industries of South Central Wisconsin serves 14 counties where it provides job training, employment placement services and other community-based programs for people with developmental disabilities or other barriers that may prevent them from otherwise obtaining a job.
The Madison-based organization employs more than 370 people and operates 11 retail centers. Dane County locations include Sun Prairie, Fitchburg, Monona and three locations in Madison that include 4530 Verona Road and 2127 East Springs Drive. Stores can also be found in Platteville, Richland Center, Portage and Fort Atkinson, with a donation center in Middleton, which is helping to stock the Stoughton store with merchandise.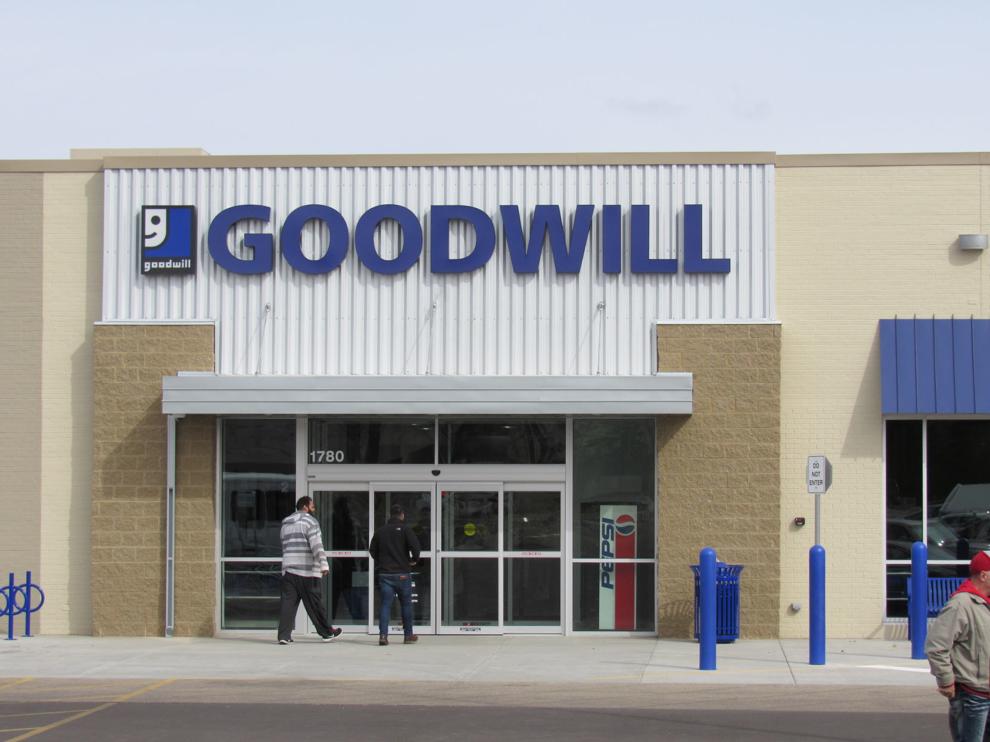 April Meeks, the Stoughton Goodwill Store manager, has worked at Goodwill stores in Delavan, New Berlin and Janesville for 19 years. She had more than 200 people lined up outside the store on opening day.
"The first customer was here at 7 a.m.," Meeks said. "Our (housewares) were our biggest sellers. We had a lot of really great product coming into it, and we had stuff priced specifically for our grand opening."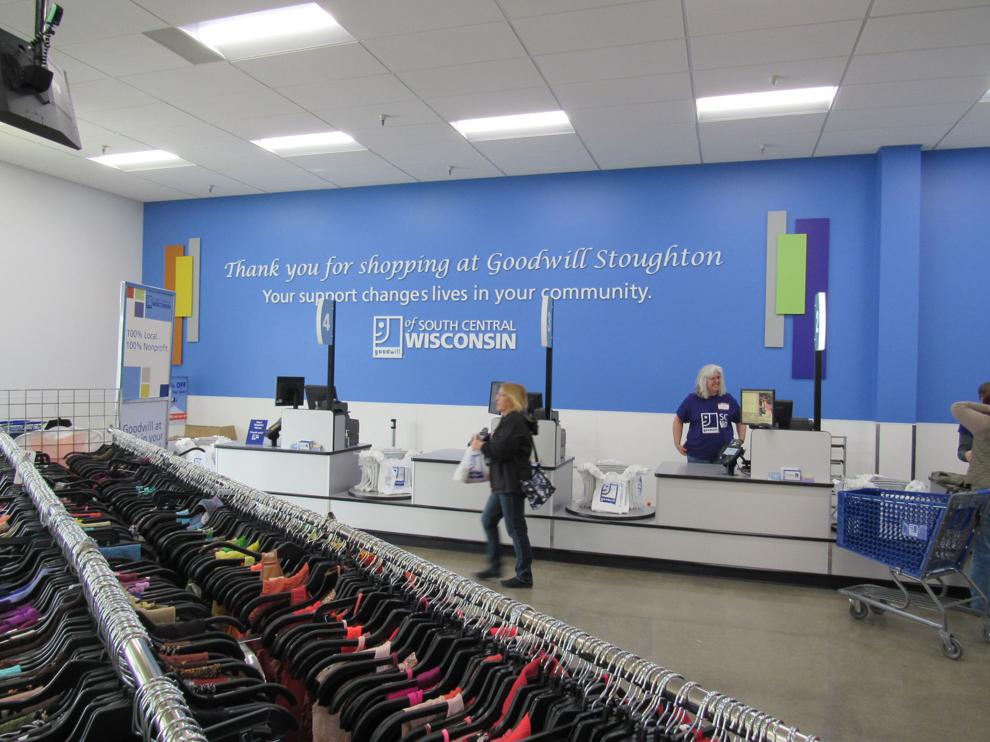 The store adds to Stoughton's growing retail corridor, which includes a vibrant downtown and a retail district on the city's north side along Highway 51. The space for the Stoughton store became available after Walmart moved to a new 153,000-square-foot store a few blocks away. Tractor Supply Co., which opened a 23,000-square-foot store late last year, occupies the other portion of the former Walmart space.
Other additions in recent months include a 4,200-square-foot Tabby & Jack's that sells pet food and offers grooming services; a Kwik Trip that opened in September; and a new 20,000-square-foot Aldi grocery store. The area also includes a St. Vincent de Paul store that has been part of Stoughton since 1991. The store had for years been just off Main Street in the city's downtown, but in 2013 moved into a former car dealership on Highway 51 that more than doubled its size, to about 18,000 square feet.
The Goodwill space was remodeled for about $490,000 and includes a new ceiling, lights, a polished concrete floor, loading dock and a drive-up drop-off area under a canopy. A wall was also built to separate the retail space from a 6,000-square-foot production space where items are sorted and priced.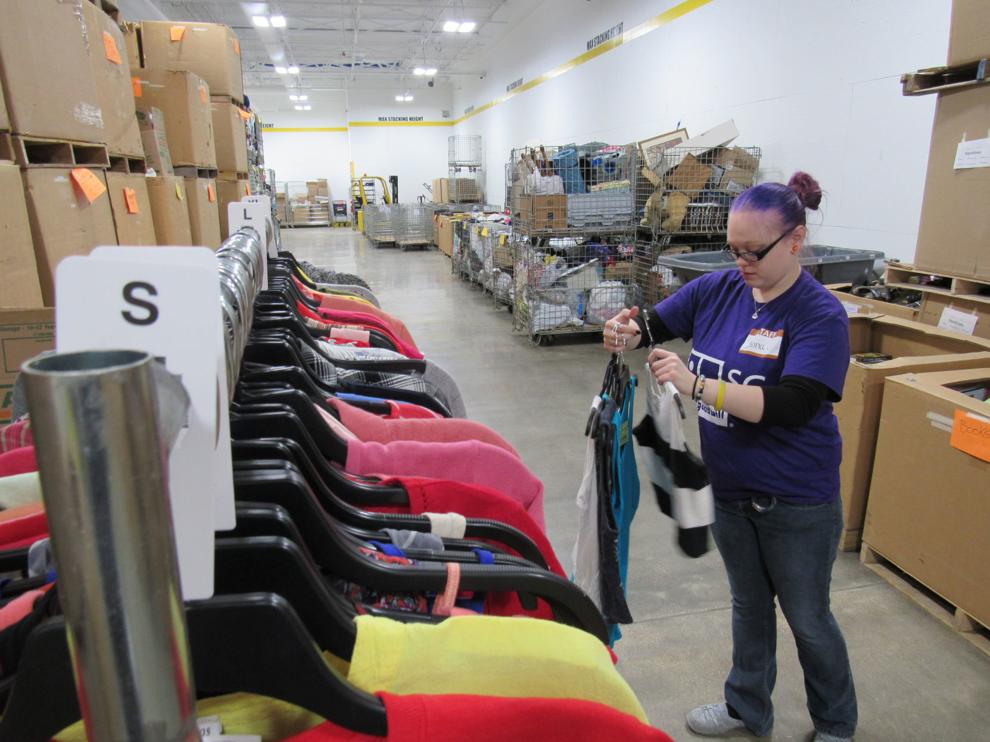 The Stoughton Goodwill store features a few modifications from the store on Madison's North Side. Clothing aisles are shorter to improve the shopping experience, toys and games are grouped near children's clothing, while books, compact discs and other media are at the front of the store. The store also features a large housewares department, has Christmas decorations virtually year-round, a small section of Wisconsin Badgers items and Green Bay Packers clothing, art work and furniture.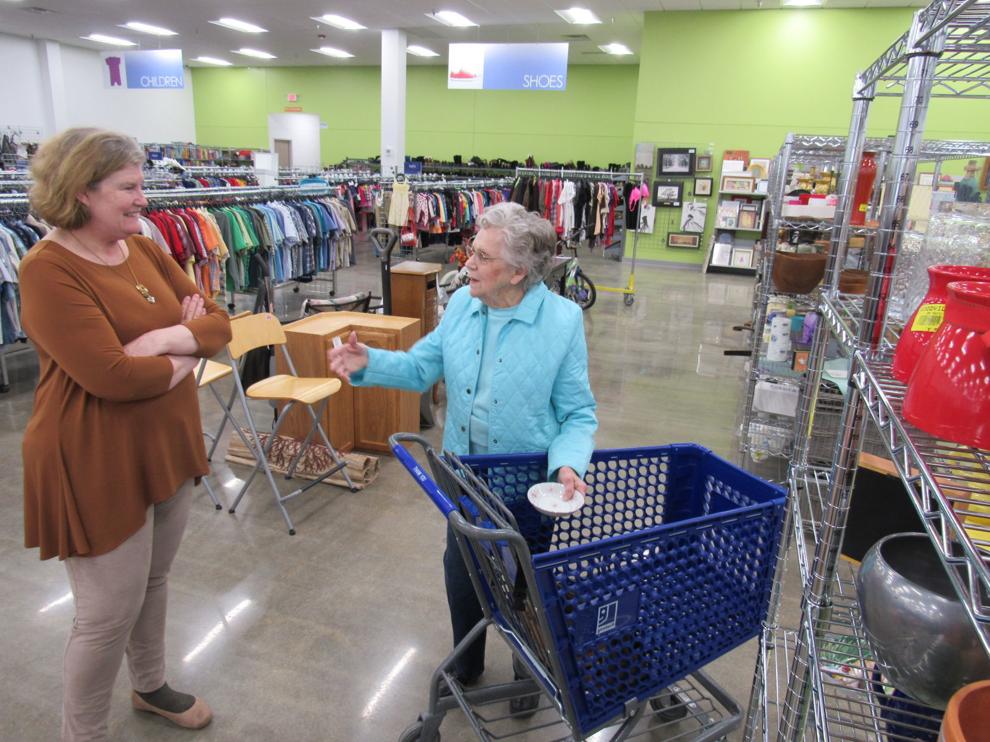 "It's so clean," said Rachel Hauge, who had just picked out a 99-cent china saucer from which her cats will eat. "This is a real nice addition to Stoughton."
More Goodwill stores are on the way. Holschuh said the plan is to open another store in 2019. Possible locations include the Baraboo area, Madison's Far West or Southwest sides and Verona. The organization is also considering smaller boutique stores that would sell higher-priced items and could be located in shopping malls or in urban shopping districts.
"It's a goal," Holschuh said. "We're continuing to look forward."
Send retail-related tips and story ideas to badams@madison.com or call Barry Adams at 608-252-6148.