VIOLA — When the Kickapoo River here breached its banks in historic fashion in late August, it left a path of destruction that will take months from which to recover.
The reminders last week included the shuttered Viola Quick Stop, the village's lone gas station and convenience store; uprooted trees, mud and other debris deposited when the waters receded and messages of "Kickapoo Strong" and "We Survived," drawn in colored chalk on the brick exterior wall of the Iron Horse Saloon on West Commercial Street.
And while the damages to the region are being measured in the millions of dollars, Viola's lone manufacturing facility, located on higher ground west of the downtown, serves as an island of optimism, economic prosperity and entrepreneurial gumption in this village of 700 people that straddles the border of Vernon and Richland counties.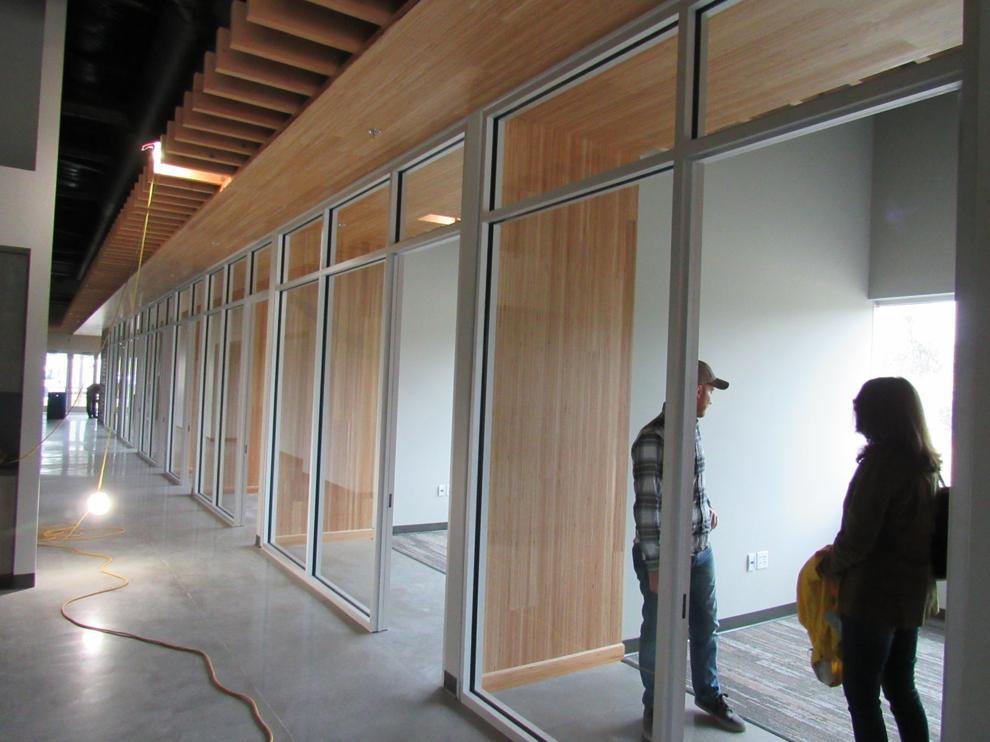 GoMacro, with 89 employees in Viola and seven in sales and marketing positions in Pennsylvania and California, is nearing completion on a more than $2 million, 21,000-square-foot expansion project that will more than double the size of its facility and is designed to help meet the rabid demand for its vegan and gluten-free protein bars being sold in more than 25,000 locations across the country.
The privately held, family-owned company doesn't release sales numbers but is expected to produce 30 million of its protein bars by the end of this year and is focused on 60 million bars a year by 2023. The 100 percent growth plan would likely mean more expansion, jobs and economic development. Not bad for a company founded in an old milk house and that six years ago had just seven employees and produced about 760,000 bars a year.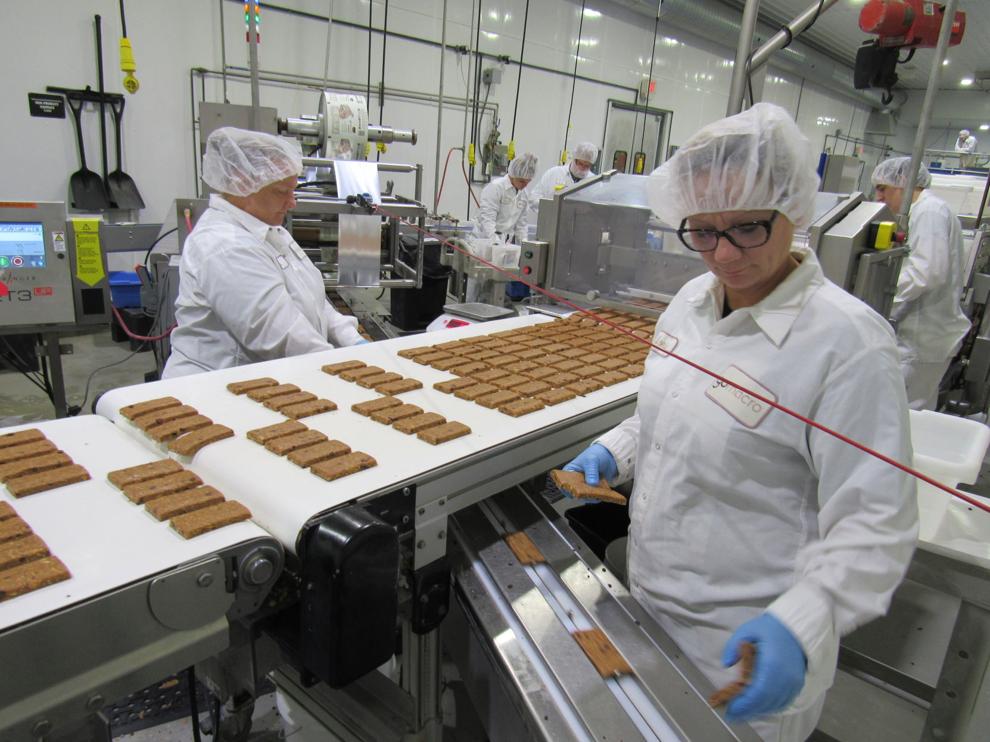 "We never dreamed of this. Never," said Amelia Kirchoff, the company's founder. "There's a bigger and bigger demand for healthy food and I don't think that's going to end. I think consumers are getting a lot smarter today about reading labels and knowing what really is healthy."
Another food success story
The explosive growth of GoMacro is another food success story in this part of the state that is also home to Organic Valley, the nation's largest cooperative of organic farmers. In 2017, the La Farge company reported $1.1 billion in sales. Nearby Viroqua is also home to smaller businesses like Wisco Pop, Kickapoo Coffee Roasters and the award-winning Driftless Cafe. In addition, the Viroqua Food Co-op is in the midst of an expansion that will double the size of the store to 8,000-square-feet, a move that is projected to increase sales to $11.9 million in three years from the current $7 million annually, according to its website.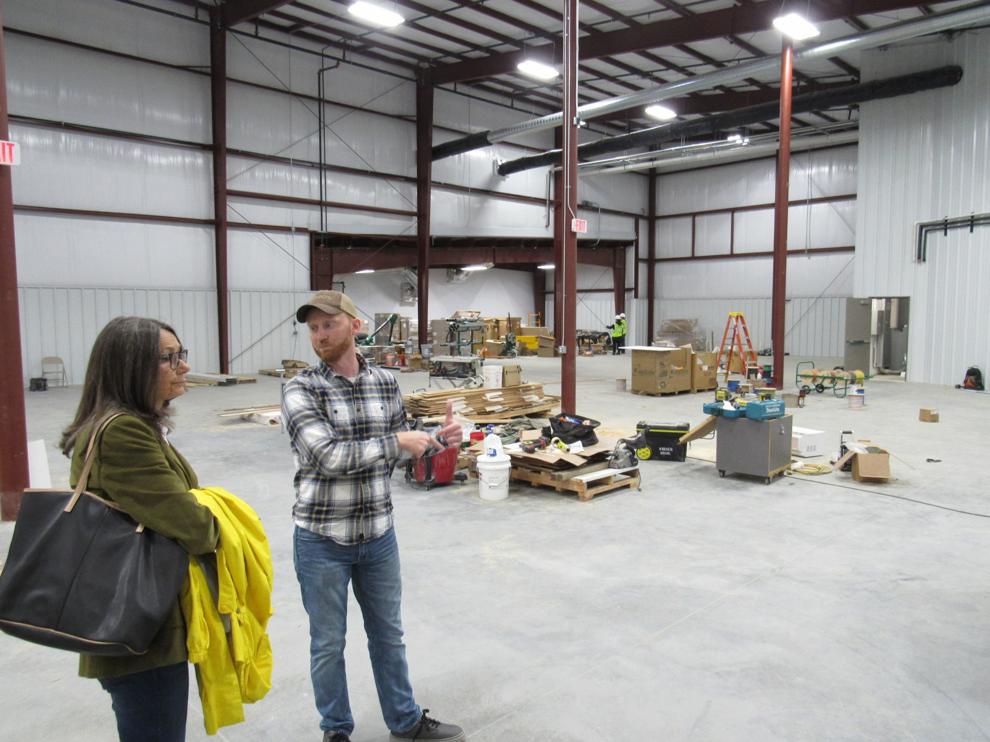 Community and company leaders will gather Tuesday to cut the ribbon on the new addition for GoMacro that will include corporate offices, more warehouse space, loading docks, a fitness center, locker rooms and a lactation room.
The conference room will feature a 14-foot-long, Amish-made pine table while desks include options for sitting or standing at the push of a button. The roof of the building is covered with 840 solar panels, each 3-feet wide and 6-feet-long, that will provide two-thirds of the company's power needs. The building is also equipped with high-efficiency LED lighting and occupancy sensors that automatically turn lights on and off.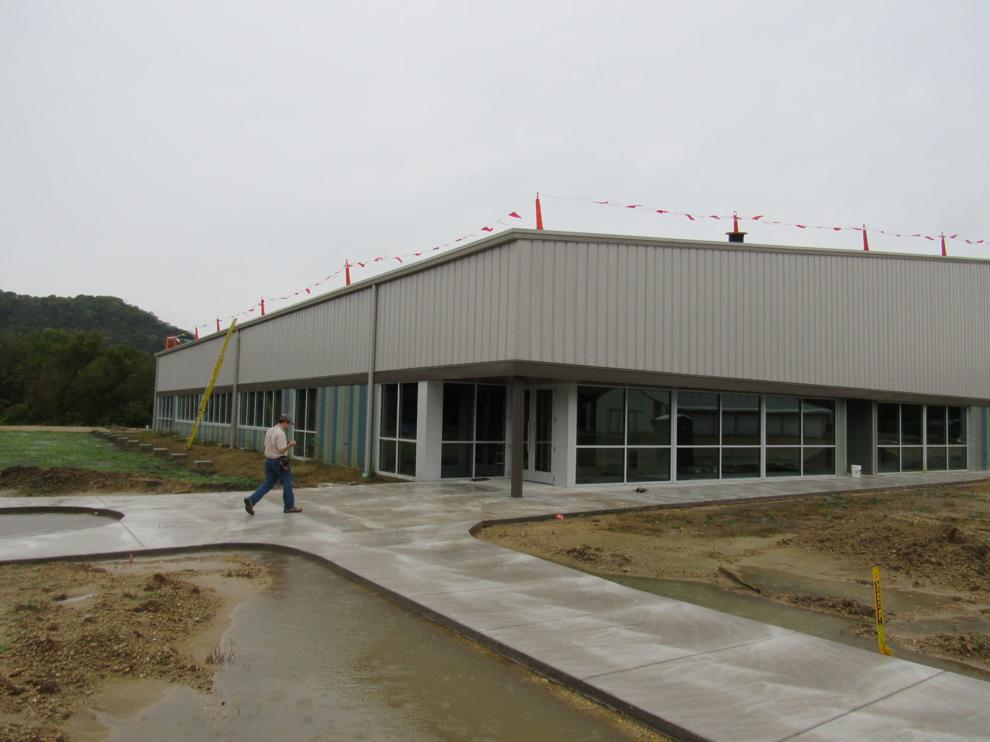 In addition, the village is spending about $508,000 in improvements to infrastructure around the plant for street, storm water and electrical improvements.
Beth Campbell, the village's clerk-treasurer-administrator, said the village has received two state grants totaling $331,000 to help pay for the projects with the balance being paid for over the next seven years by the increased taxes generated by GoMacro's expansion.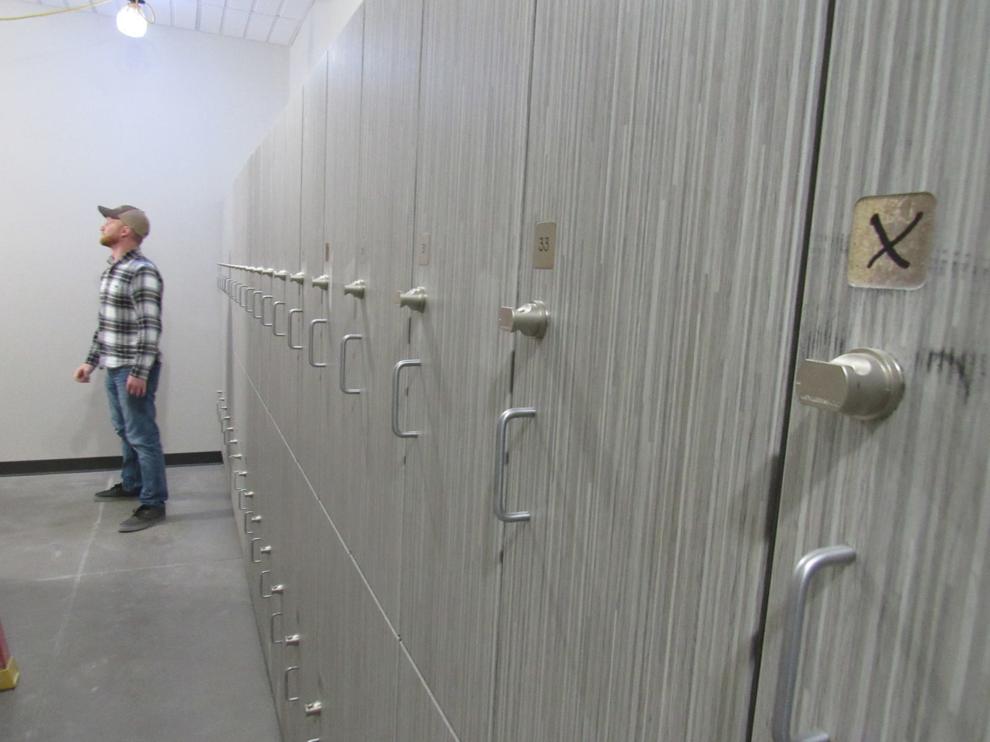 The plant now has a parking lot for more than 80 vehicles while a new street, GoMacro Way, will eliminate truck traffic from driving through residential streets. Based on the anticipated growth, which includes 25 more employees in the next few years, the street should be well used.
"If you look at market data, organic and gluten free products are outpacing conventional grocery growth and then within those segments, GoMacro is outpacing most of the competition," said Tony Saarem, who grew up in Whitehall, spent time with Ashley Furniture and Trane and has been GoMacro's director of operations since 2011. "So there's a growing demand for products like ours and a growing demand for our specific product."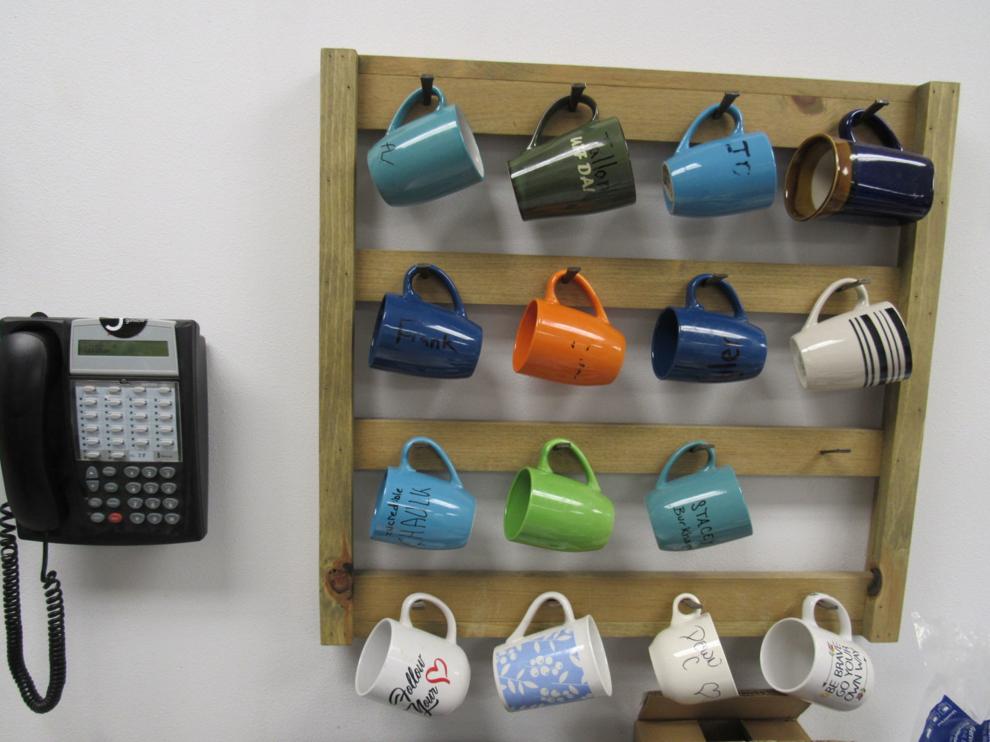 The GoMacro Macrobars are considered meal-replacement bars, each between 2 and 2.4 ounces, with a suggested retail price of $2.89 each. They're made with natural ingredients that include nut butters from almonds, peanuts and cashews and brown rice syrup, among other ingredients. The company's most popular product, a peanut butter and chocolate chip bar, includes organic fair-trade chocolate chips. Other bars include one made with coconut, almond butter and chocolate chips, another with blueberries and cashew butter and one with dark chocolate and almonds.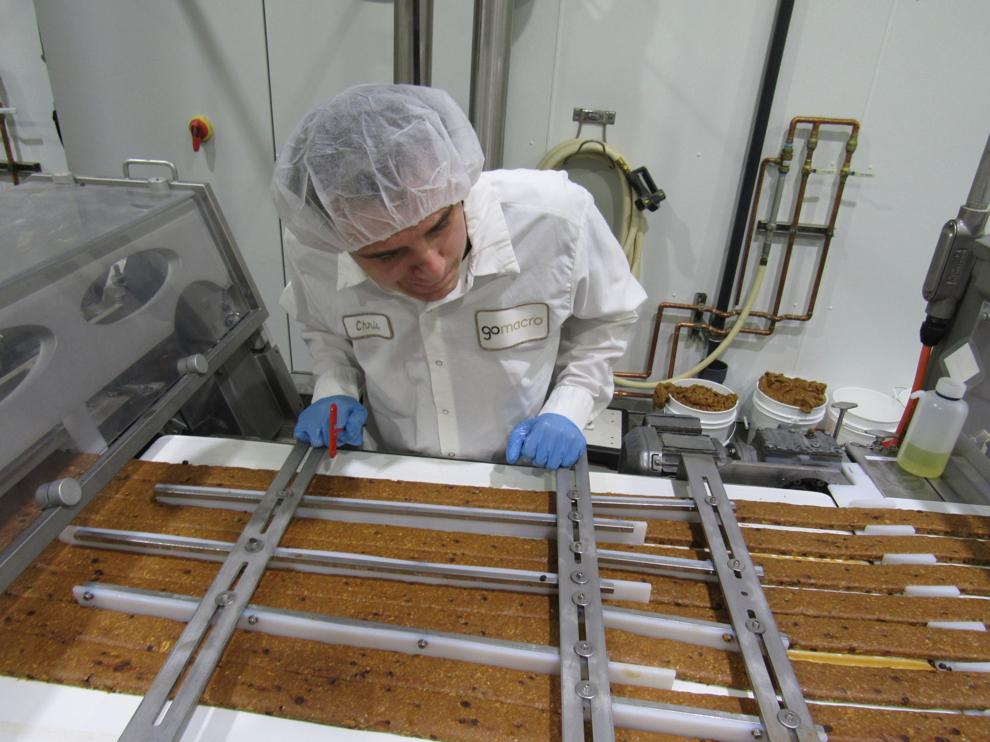 The company also has a line of 1.4 ounce Thrive snack bars for $2.19 in six varieties including ginger lemon, blueberry lavender and almond apricot. GoMacro products, all certified organic, vegan, gluten-free, kosher, raw and CLEAN, have been written up in Vegetarian Times, Outside, Seventeen and Go Gluten Free magazines. The GoMacro Instagram account has more than 67,800 followers and its Facebook page 42,600 likes.
"I feel 100 percent that we can maintain this type of growth as long as consumers continue to buy it and distribution continues to spread," said Jola Sonkin, 44, Kirchoff's daughter and CEO of the company. "I'm confident in that."
An 'authentic' company
The company's story began in 2003 when Kirchoff, now 70, was diagnosed with breast cancer. She turned to a macrobiotic diet based primarily around locally and organically grown whole grains, vegetables, and beans. But because she also had a sweet tooth, Kirchoff, who had moved in 2000 from Chicago to a 120 acre farm northeast of Viola, began creating healthy treats like bars, cookies and pies. In 2004, Sonkin convinced a store in Chicago to sell her mother's products and other accounts, like Willy Street Co-op in Madison and Outpost Natural Foods in Milwaukee, soon followed.
Today, the company operates two production shifts five days a week where on average it cranks out 160,000 bars a day. The company's products can be found in a number of Kroger-owned grocery stores, Trader Joe's, Whole Food's, Hy-Vee, CVS pharmacies and even at 7-Eleven, which has more than 4,500 stores nationwide.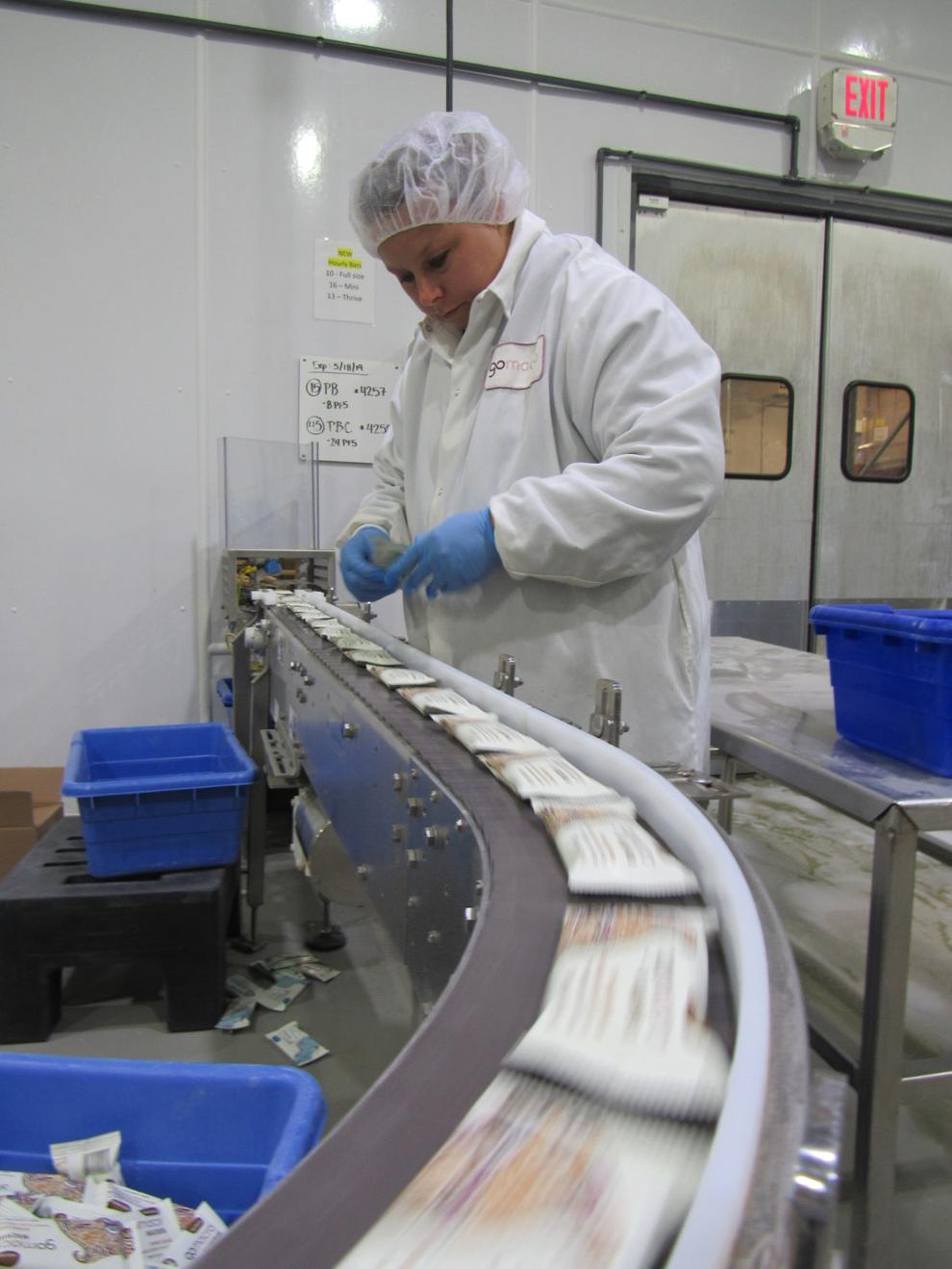 "More and more people in recent years are getting into healthy food and as a result, pretty much everybody's jumped on that bandwagon and all of the conventional stores are increasing the size of their organic sections and even stores like 7-Eleven need to bring healthy foods in," Kirchoff said. "That's helped us a lot, this explosion of people wanting to be healthy."
But initially, growth was slow. Kirchoff, who was reluctant to take out loans, quickly expanded into the barn adjacent to the milk house but was forced to move off the farm in late 2011 because a new mixer needed for increased production exceeded the power load of the barn, which would have required a $250,000 upgrade. In addition, the driveway to the barn was steep and difficult for delivery trucks to navigate in the winter.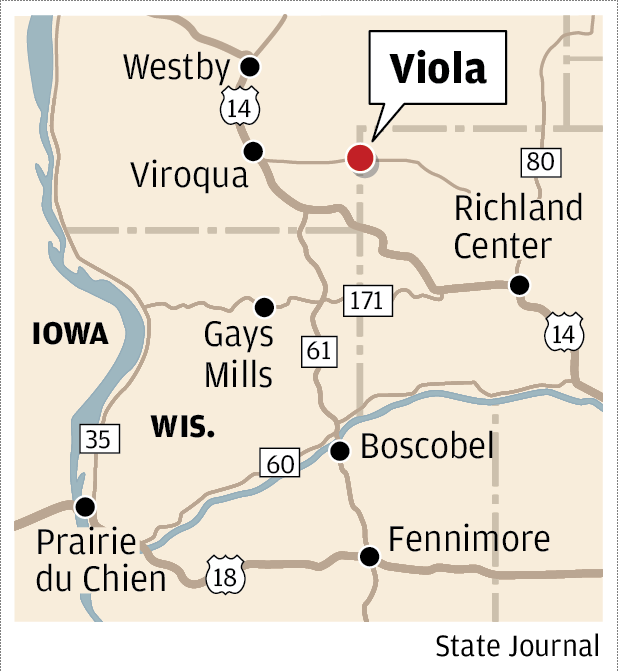 Kirchoff and Sonkin found a 5,000-square-foot building in Viola that had been home to a defunct furniture maker and was owned by the village. A $1.45 million, 7,000-square-foot expansion in 2014 added more warehouse space and a new production line while another 4,300-square-feet was added in 2015 to further increase warehouse space for ingredients, packaging and finished products.
But despite the growth, the company remains family owned and all production is done in Viola. The company, early in its history, also went gluten-free, just as the diet trend was taking off.