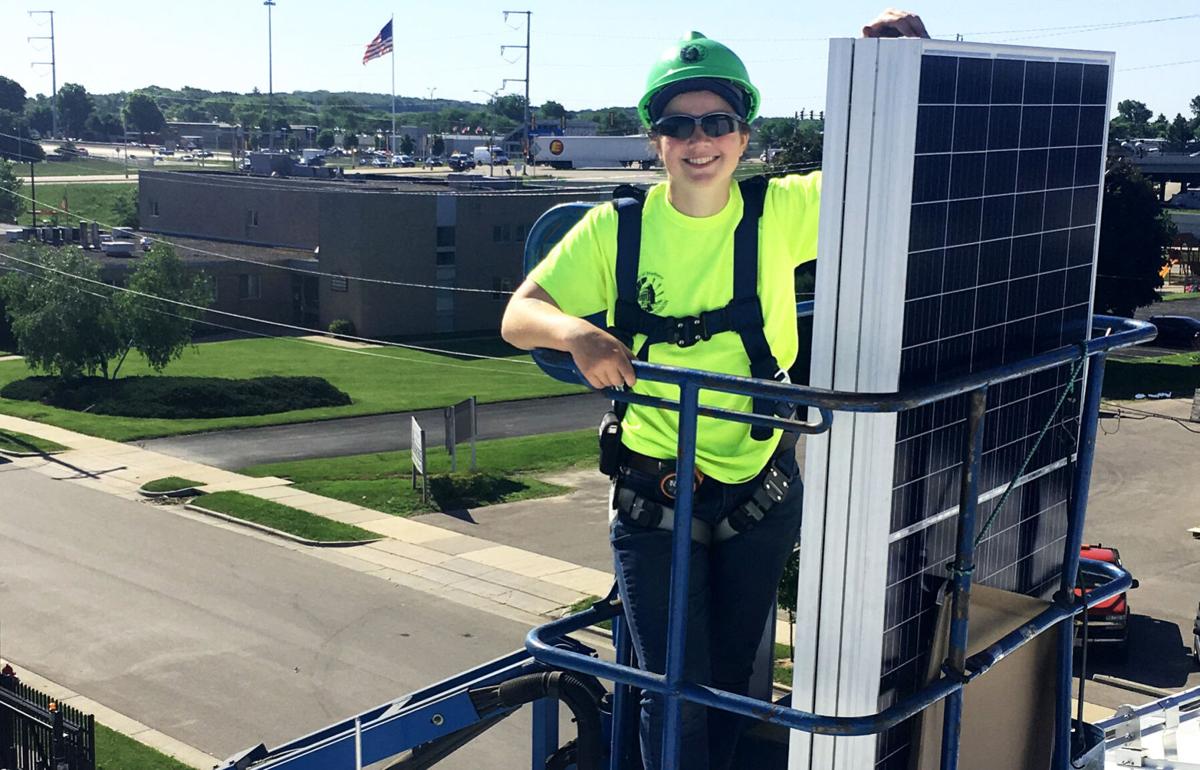 Hattie Russell didn't know anything about solar energy when she heard about a summer job opportunity installing solar panels for the city of Madison.
She had some basic mechanical understanding from helping her father work on cars, but her primary work experience was in fast food.
"I knew 'righty-tighty, lefty-loosey.' How to read a tape measure," Russell said. "I was willing to learn something new."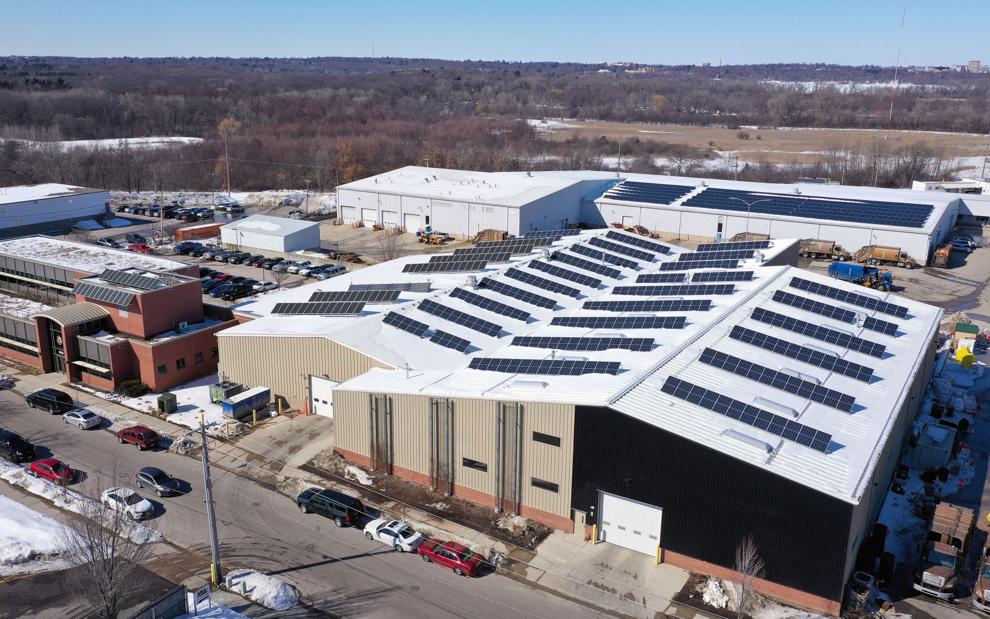 Over the summer of 2018, she installed solar panels on two city buildings as part of GreenPower, a 4-year-old program that offers job training in one of the fastest-growing professions while helping the city meet its sustainability goals.
For the first time, Russell said, she was excited to get up and go to a job where she was learning new things and experiencing new things every day.
"You'd be on the rooftop and watching the sun rise while putting panels in," she said. "It was unlike any feeling I'd had."
Now a maintenance technician with the city's engineering department, Russell is one of 15 people — including five women and 11 people of color — to complete the GreenPower job training program, which is now recruiting applicants for the 2021 class.
GreenPower workers have installed more than 17 systems on city facilities, the bulk of the city's solar capacity, which can now supply about 2.5% of the energy used in city buildings.
Trainees earn $16.90 an hour, working full-time from spring through fall.
No prior construction or electrical experience is required, though applicants are expected to be familiar with hand tools, know how to navigate the internet and be able to do basic math. They also need to be able to lift 50 pounds, climb ladders and work on rooftops.
But the job isn't just grunt work.
Russell learned how to plan and prepare the buildings, installing conduit and wiring, installing electrical inverters — and for the first time she understood what it means to have a job that doesn't feel like work.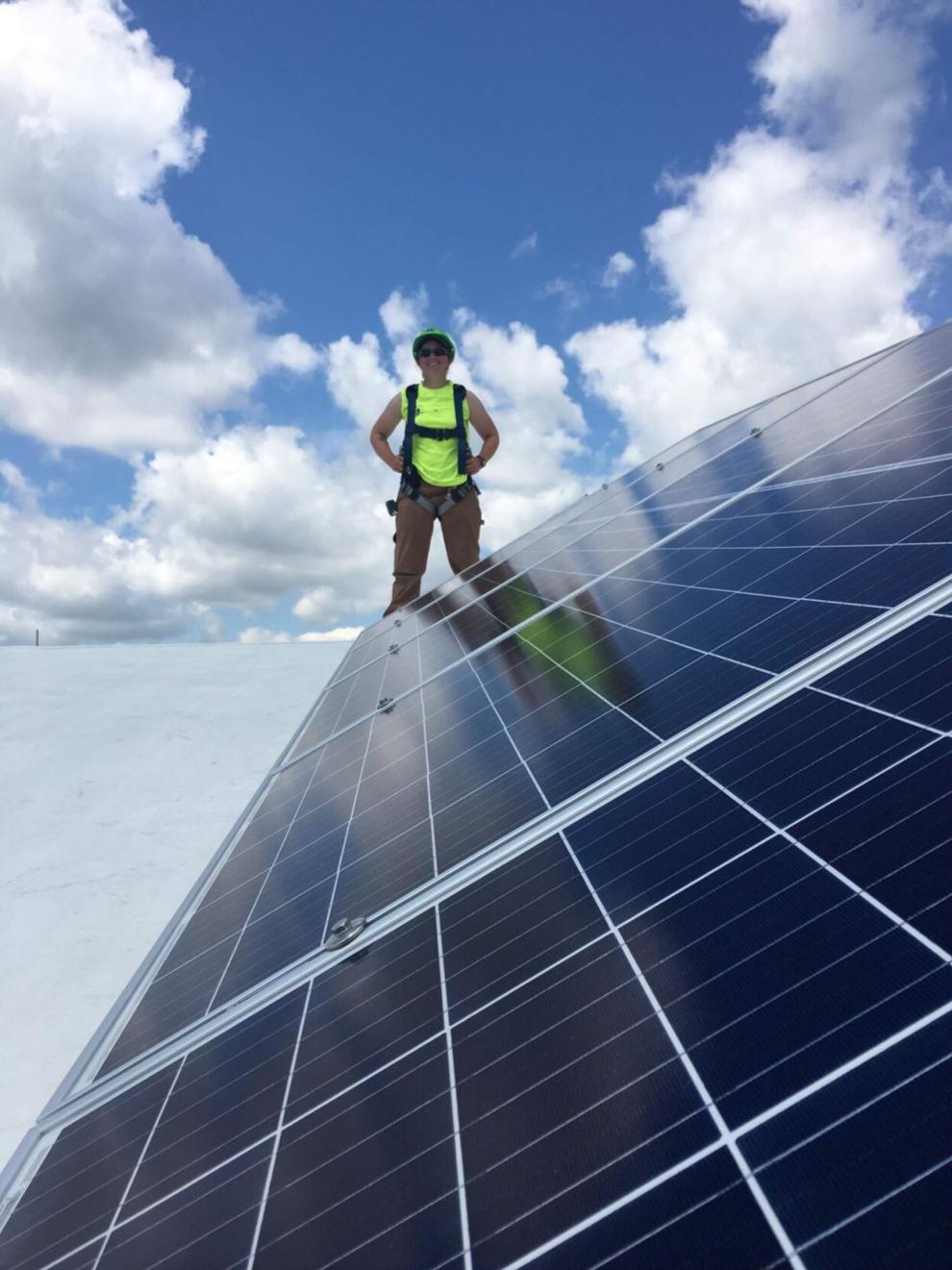 "I'm someone who likes to learn new things," she said. "I like working with my hands. I tried going to college, but I have a harder time learning reading a book and looking at a screen."
While there's no certificate or degree, the program is designed to position trainees for jobs as solar installers or other construction trades.
For Russell, it led to a permanent city job where she's now learning to work on heating and air conditioning systems and plumbing as well as with electricity.
"There's still a lot to learn. I want to just keep moving up and up," Russell said, adding, "I still get to do solar, which makes me happy."
---
Fave 5: Reporter Chris Hubbuch's favorite stories of 2020