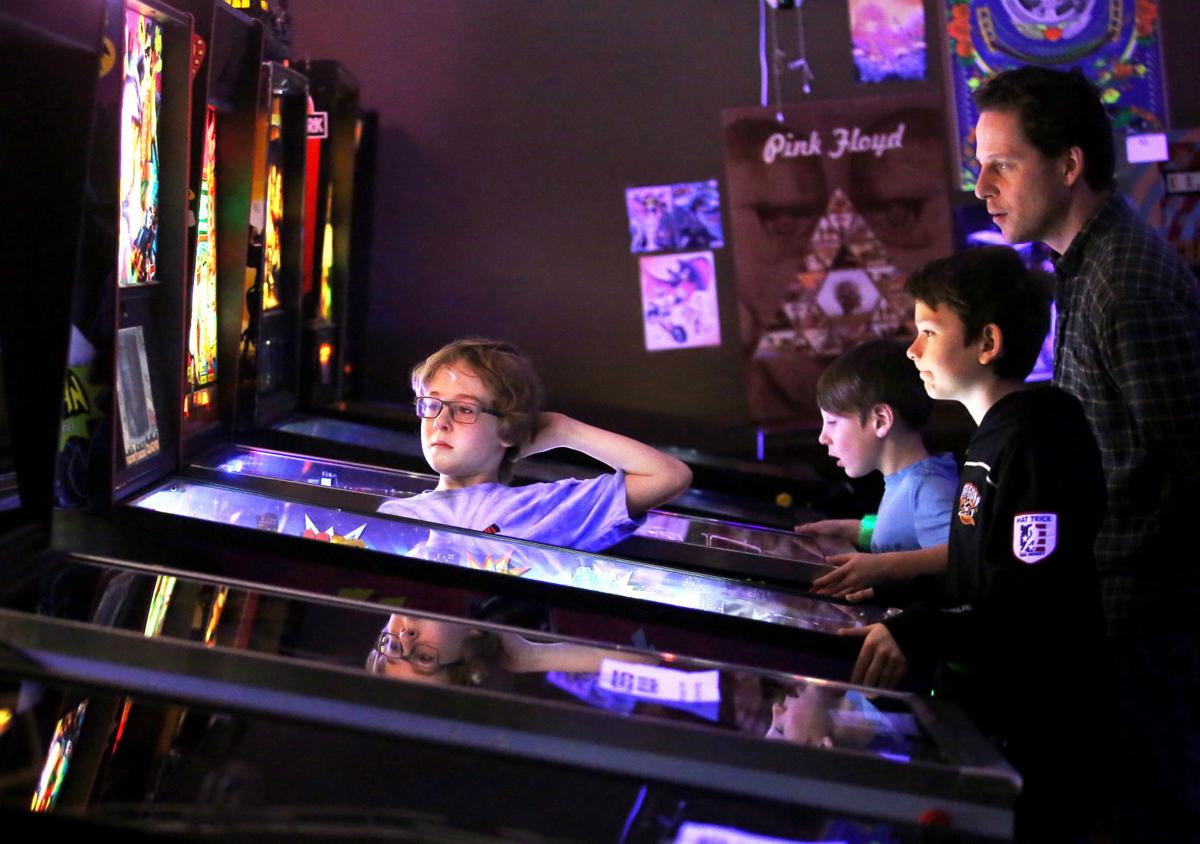 In a strip mall off of Odana Road, there's a portal to the past. Dimly lit rooms echo with a sensory cacophony of electronic bleeps and bloops and colorful flashing lights against a background of classic rock music. Comic book covers, sci-fi posters and trading cards are plastered on the walls.
Geeks Mania Arcade, established in Madison in early 2016, is part of an arcade revival, capitalizing on the trendy vibe of the 1980s and '90s.
The business on Madison's West Side boasts the largest selection of games in the state — nearly 100 arcade cabinets, with games such as Space Invaders and Tekken, and 30 pinball machines. They also offer a simple, yet game-changing, alternative to quarters: a flat fee for a one-day wristband that's honored for 12 to 14 hours.
Geeks Mania owners say the open access encourages experimentation and social interaction for all ages.
"What we do is promote community gaming, where you come in and your goal is not to win something or set a high score or beat the person next to you," said founder Kyle Bailey. "That's where the arcade industry ended up."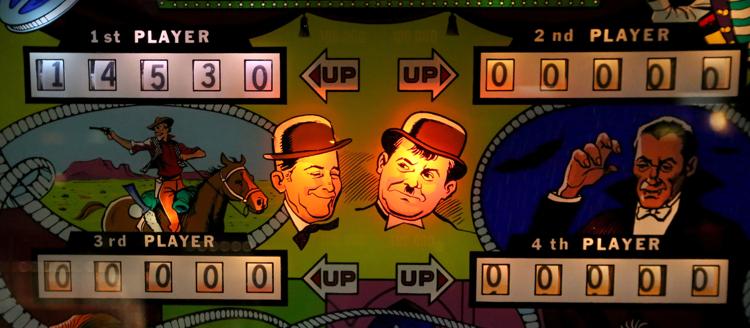 The popularity of video arcades waned amid a double whammy two to three decades ago. The advent of home gaming systems like Super Nintendo made trips to the arcade unnecessary. Meanwhile, advances in technology increased production costs, so the price of plays jumped from 25 cents to as much as $2.
But arcades are starting to make a comeback, mostly as arcade bars, serving alcohol, so minors can't roam freely. Arcade bars are popping up in large cities across the country and regionally; Milwaukee, Minneapolis, Chicago and Des Moines each claim at least one. Meanwhile, Geeks Mania's all-ages ethos has them serving only soda.
For nearby all-ages gaming, Wisconsin Dells has some tourist-oriented video arcades, typically paired with mini golf, laser tag and virtual reality technology.
Closer to home, Madison's gaming options are limited to a few machines in Monona restaurants — the Pizza Oven and Rossi's Pizza & Vintage Arcade — a handful of bars and bowling alleys, two Rocky Rococos and childhood stalwart Chuck E. Cheese's.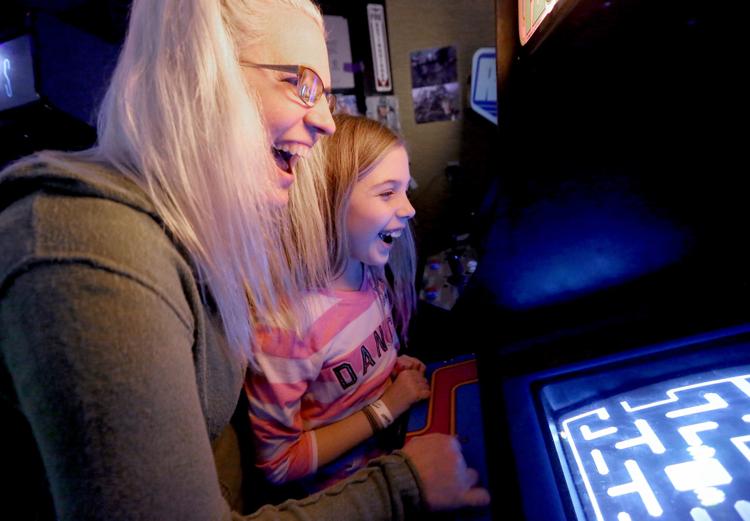 For its part, Geeks Mania has 6,800 square feet of first-person shooter, multiplayer and driving games, along with separate rooms for pinball, Dance Dance Revolution and air hockey.
A handful of Skeeball and pool tables are down the hall from a "classics" room that houses games such as Michael Jackson's Moonwalker. The remainder is packed with arcade games like The Simpsons Bowling, Galaga and Cruis'n World.
Adapted business model
Geeks Mania was never meant to be an arcade. In 2016, Bailey and Micheal Arndt, who met a few years earlier as software development students at ITT Technical Institute, planned to build high-end, custom gaming computers.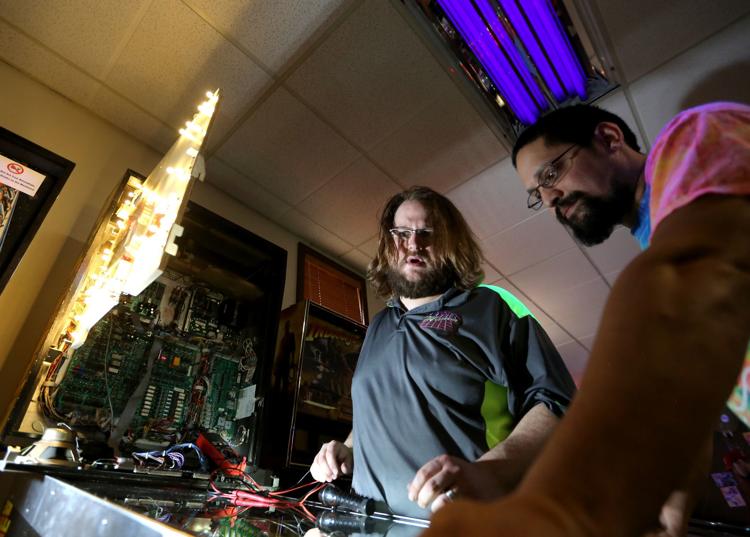 To attract revenue while the first endeavor warmed up, they filled their leased space at 6502 Odana Road with nearly 40 tables for role-playing and card games such as Dungeons & Dragons and Magic: The Gathering. They rounded it out with three coin-operated pinball tables whose owners they split the money with based on a contractual percentage. But the computer venture never took off, and the table-top business wasn't paying the bills.
The games were bringing in money, so they requested more, including arcade cabinets, and formed Geeks Mania in early 2016. Yet something still wasn't clicking.
"Going into the end of 2016, we realized that we were bleeding money left and right, based on rent and being new at what we were doing," said Bailey, 32, of Madison.
You have free articles remaining.
In late October of that year, scrounging for ideas, he sent a Facebook message to the owner of the thriving Galloping Ghost Arcade in Brookfield, Illinois. The next day, Bailey was inside what's billed as the largest arcade in America — with more than 550 games and a flat entry fee — receiving candid advice on arcade ownership and operations.
"By the end of the conversation, I'd made the decision that we were switching over to $15 at the door and unlimited play," Bailey said.
In a determined all-nighter, Bailey and a small team changed out the coin slots for push-button mechanisms that start a new game.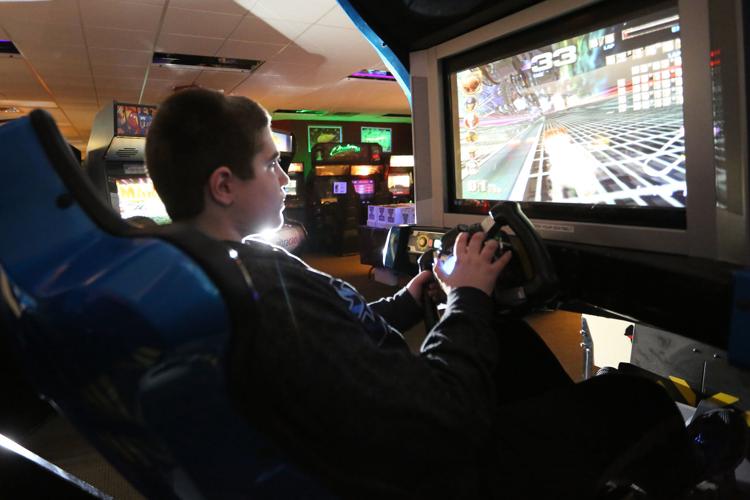 The abrupt change caused a stir. Unhappy game owners pulled their machines, forcing Geeks Mania to find and buy more. They lost 90 percent of their customers through the end of 2016.
But a new crop soon showed up in full force, particularly with the boost of a family discount, and cemented the new model. Admission is $15 a day — or $10 per adult and $5 for each accompanying child. Garcade, an independent business with the same model, opened in Menominee Falls in mid 2017.
The flat-fee system noticeably alters the gaming dynamic — in a good way, Bailey said.
"The difference now is you can walk up to a game that you wouldn't put that quarter in because you didn't know how to play it, because (with the free-play model) you can play it and learn it," Bailey said. "It's more of a social aspect because people aren't hogging machines."
'A dream come true'
On a recent Wednesday around noon, Josh Rosburg, 36, of Janesville visited Geeks Mania for the first time with his father, Mark, and daughters, Madolyne, 9, and Violet, 7, who were out of school for teacher conferences.
After an excited run-through, the girls gravitated to Star Wars Podracer, a two-person driving game.
"To me, (this place is) a dream come true, growing up playing games like this," said Rosburg, who found out about the arcade on Facebook. He liked the access to a variety of games without needing quarters.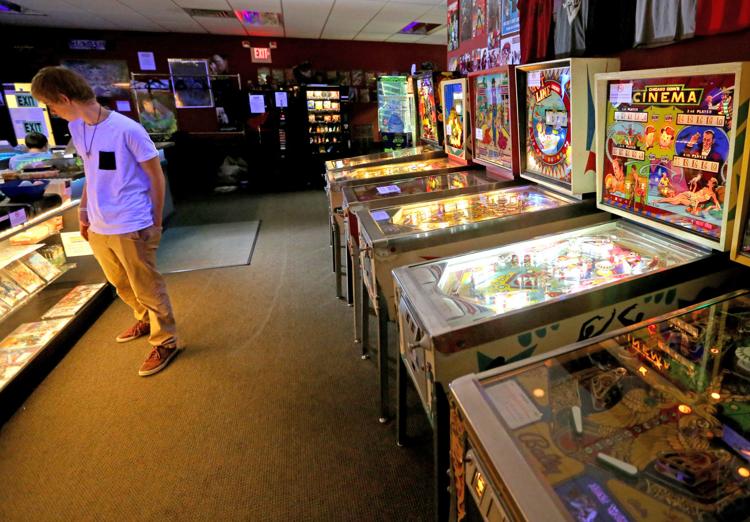 The average Geeks Arcade customer is 20 to 40 years old. Parents bring in children as young as 5, along with grandparents. A 30-person party room is available for groups.
They also hold monthly pinball tournaments.
Soon, there will be competition nearby. The second Wisconsin location of Dave & Busters restaurant, bar and entertainment center is scheduled to open April 9 in West Towne Mall.
It's expected to occupy 45,000 square feet that had been part of Sears.
Bailey's business partner Arndt said the business models differ substantially. Dave & Buster's offers food and drink prepared in-house, compared to snacks and sodas at Geeks Mania, where the wristbands mean that customers can come and go as they please during business hours, grabbing food or drink at one of many nearby restaurants. Dave & Buster's also offers tickets based on game scores that can be redeemed for prizes.
"They'll have newer machines, bigger games with bigger screens — more accustomed to the drinking environment. We're not too worried," Arndt said.
The overarching mission of Geeks Mania is to bring back community gaming, "where social interaction happens — multiple families of different ages, races and creeds able to come together and put aside anything they have and have fun," Bailey said.
"When you go to a waterpark, you sit in a line. When you go bowling, it's just your team. When you're in a multiplayer game, you develop a relationship with someone you've never met," he said.