The city's two largest shopping malls could get major changes after two separate proposals were submitted Thursday to the city.
An eight-screen movie theater and pub would replace the Steinhafel's furniture store at East Towne while the Sears store at West Towne would be downsized to make room for a Dave & Buster's.
In addition, the Sears Automotive Center at West Towne would be replaced by restaurants with three new buildings nearby for either restaurant or retail use.
Officials with CBL & Associates Properties, which owns the malls, could not be reached for comment. However, the West Towne proposal is on property owned by Seritage Growth Properties of New York, which purchased the 18-acre Sears property from CBL in 2015.
"We are very excited about the project and its contribution to revitalizing the property and enhancing West Towne Mall," wrote James Bry, executive vice president of development and construction for Seritage.
The company's portfolio includes 235 wholly-owned properties and 31 joint venture properties, the majority of which are leased to Sears and Kmart branded stores.
Sears Holdings has been closing stores and downsizing others throughout the country as the once-powerful retailer has struggled. The company announced a plan in April to close 10 Sears stores, none of which were in Wisconsin, and 68 Kmart stores, including one in Hartford, while others have been reduced in size.
"The decision to close stores is a difficult but necessary step as we take aggressive actions to strengthen our company, fund our transformation and restore Sears Holdings to profitability," Edward Lampert, chairman and CEO of Sears Holdings said at the time. "We're focusing on our best members, our best categories and our best stores as we work to accelerate our transformation."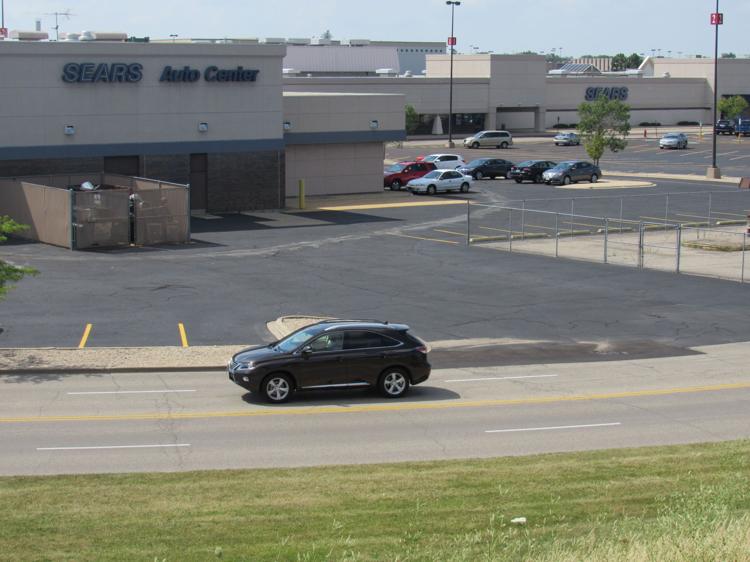 The West Towne plan calls for shrinking the Sears store to 56,000 square feet and using the remaining 55,000 square feet for a 31,000-square-foot Dave & Buster's with a 24,000-square-foot space reserved for a yet-to-be-determined retailer.
Dave & Buster's is a restaurant, bar and entertainment venue that includes games aimed at adults and families. They can include video games, skee-ball and other games of skill.
The Dallas-based company was founded in 1982 and has more than 85 locations around the U.S., including one in Wauwatosa.
You have free articles remaining.
Bry did not identify the other restaurants or retailers that could be part of the project. It also was unclear Thursday if job cuts would be part of the plan for those now working at Sears.
The proposal is scheduled to go before the city's Urban Design Commission on Wednesday.
The West Towne project won't be the only major item for the commission to consider.
CBL and FLIX Entertainment have submitted a plan for a 39,150-square-foot movie theater, restaurant and brewery to be located on the site of the existing Steinhafel's at East Towne Mall, located between Dick's Sporting Goods and Boston Store on the back side of the mall.
Steinhafel's is moving to remodeled space either later this year or in 2017 in the former American TV location, 5215 High Crossing Blvd.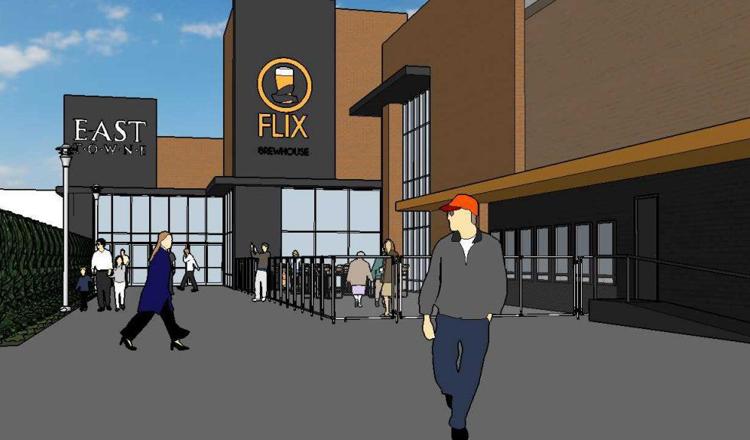 The FLIX Brewhouse facility would include eight movie theaters with 970 seats, a brewery and restaurant for 134 people and an outdoor patio. The project would include a new entrance into the mall and an entrance on the building's exterior.
"In addition to bringing a new and exciting retail concept to the mall's patrons, we expect this project to re-energize the back side of the mall," Justin Long, a project manager for CBL, wrote in a submission to the city.
FLIX bills itself as the only first-run movie theater in the world to incorporate a fully functioning microbrewery.
Theaters are equipped with high-definition digital cinema projection and sound technologies, wall-to-wall curved screens, cushy high back chairs and moveable table tops attached to seats. FLIX facilities typically have nine house brews on tap with taps for 38 beers from other brewing companies.
Access to the lobby and bar does not require a movie ticket, according to its website.
The company has locations in Round Rock, Texas; Des Moines, Iowa; Albuquerque, New Mexico, and Carmel, Indiana.
Ald. Samba Baldeh, who represents the East Towne Mall area, said he would like to see security cameras as part of the development but overall supports the concept.
"This is a very welcome idea," he wrote in response to the proposal from CBL. "I think it will help redevelopment efforts and hopefully increase traffic to businesses in and around the mall. Please count on my support."