Exact Sciences is clearly amping up, hiring workers by the hundreds, building lab and office space, and pressing ahead with plans for cancer screening tests beyond Cologuard even as the competition mounts.
CEO and chairman Kevin Conroy has an aggressive vision for the Madison cancer screening product company and its potential impact on the health of Americans.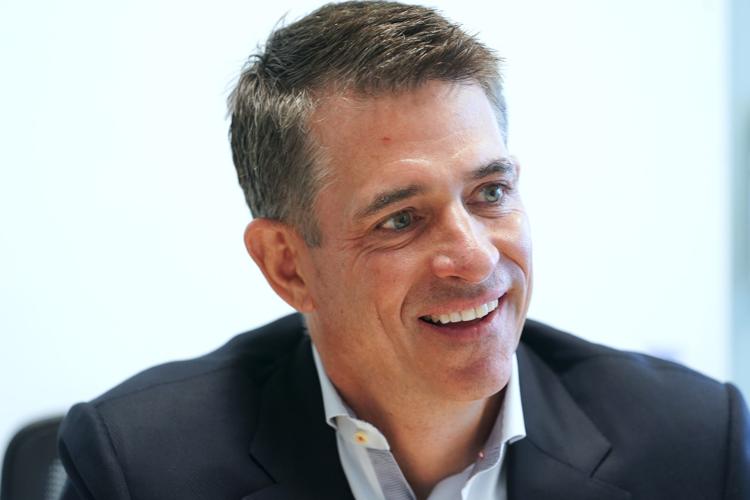 "I think that 10 years from now ... we'll be at the front lines of moving toward colon cancer eradication. That's our goal," Conroy said.
Conroy, 53, is convinced Cologuard — Exact's home test kit that checks for blood and DNA biomarkers in stool — will be a key factor in accomplishing that.
"I think Cologuard and colonoscopy will be the two main ways (to screen for colorectal cancer). We're on the path to do that, having screened more than 2 million people to date," he said.
Exact plans to open its second Cologuard processing lab this month — a 113,000-square-foot clinical lab and 56,000-square-foot warehouse off Schroeder Road that eventually will raise the company's processing capacity to 7 million samples a year.
A new headquarters is under construction in University Research Park. The West Side business park, a UW-Madison affiliate, is building the $60 million, 138,000-square-foot structure, being called Innovation One, and will lease it to Exact. Target completion date: early 2020.
"Every space in that building ... already is accounted for, with current employees," Conroy said.
In a recent, wide-ranging interview, Conroy projected continuing rapid growth for Exact Sciences, including:
As many as 3,000 employees by the end of 2019.
Construction of another office building next to the new headquarters.
Siting of a third lab within a year, outside Wisconsin.
Anticipating potential approval to expand the use of Cologuard to people ages 45 to 49 in early 2020.
Getting a blood test for liver cancer ready to go by the end of 2020.
Putting a completely new version of Cologuard — dubbed internally Cologuard 2.0 — on the market in about three years.
Pushing ahead with a test for pancreatic cancer.
With Cologuard now prescribed by around 160,000 physicians and used by 2.2 million patients, Exact Sciences reported $454.5 million in revenue for 2018 and projects at least $725 million in revenue for 2019.
The company already has added about 400 employees this year for a total staff of 2,300, including 1,800 in the Madison area, and still has more than 300 openings to fill.
New processing lab
Exact Sciences' new lab and warehouse building sits on land that used to house Spectrum Brands' research and development building and part of its parking lot.
The adjacent office building, formerly Spectrum Brands' headquarters, and the new lab and warehouse are being called Exact's Discovery Campus.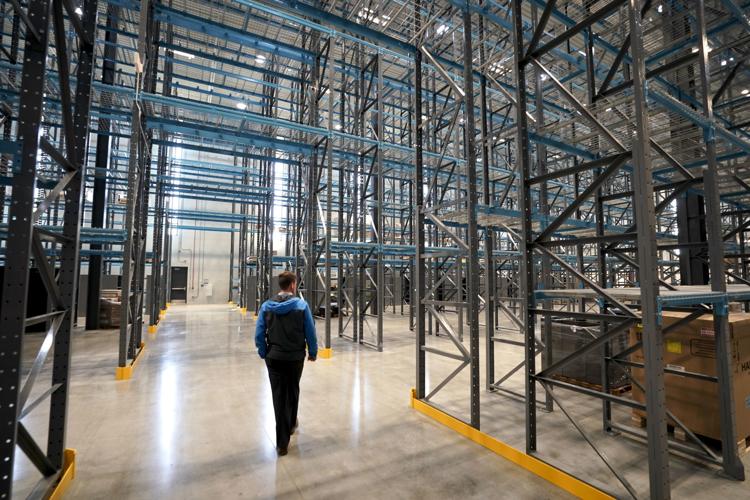 The company is preparing to open the new lab June 26 with the first specimens being processed after that, Exact spokesman Scott Larrivee said.
The warehouse looks cavernous, with 40-foot ceilings and tall stacks of shelves that soon will be loaded with tubes, filters, reagents and other supplies the lab will use.
The building has room for 19 loading docks. Three docks are designated for UPS, United Parcel Service.
Exact Sciences has a special arrangement with UPS. Cologuard test kits are stashed at the massive UPS hub in Louisville, Kentucky. When a physician prescribes Cologuard for a patient, UPS slaps on a label and ships the box. When the patient returns the completed test — with two stool samples, the second consisting of a small portion of stool scraped from the main specimen — the box goes back to Louisville and is sent to Milwaukee, then is trucked to Madison, said Belinda Baron, senior director of Exact's clinical laboratory operations.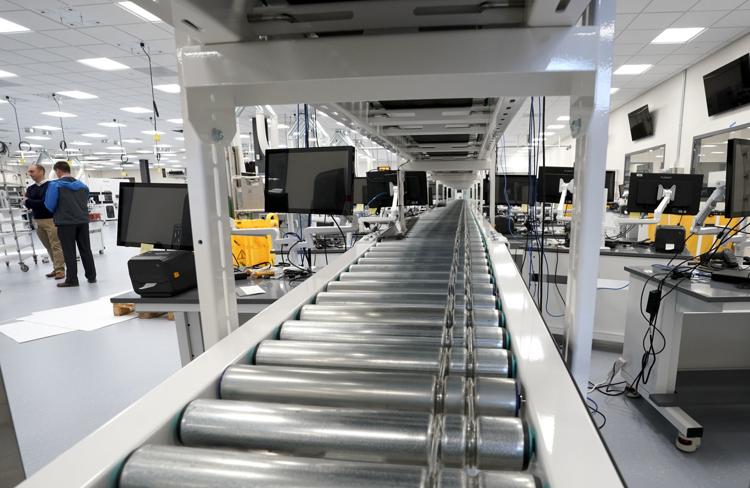 Thousands of specimens are delivered to Exact Sciences six days a week, either held in a receiving cooler or pushed right into the processing lab.
"Time is of the essence," said Jeremy Hulsey, senior project manager. He said no more than 72 hours should pass between the time the samples are sent and their arrival at Exact.
Boxes are robotically opened, patient identification is recorded, and the main stool sample, already stabilized with a saline solution by the patient, is mixed, robotically, in a paint-shaker-like device.
"The robotic arm will shake the sample for three minutes and put it back on the conveyor belt," Baron said. The shaker machine was built by Isthmus Engineering & Manufacturing in Madison.
The sample is then poured into three tubes, which are frozen, breaking open the cells to release the DNA, and then thawed so they can be processed. Only one of the three tubes is tested for DNA biomarkers; the other two are backups, Baron said.
The second, smaller stool sample is tested for signs of blood.
The results are run through an algorithm that can determine if more extensive testing is needed.
You have free articles remaining.
Register for more free articles
Stay logged in to skip the surveys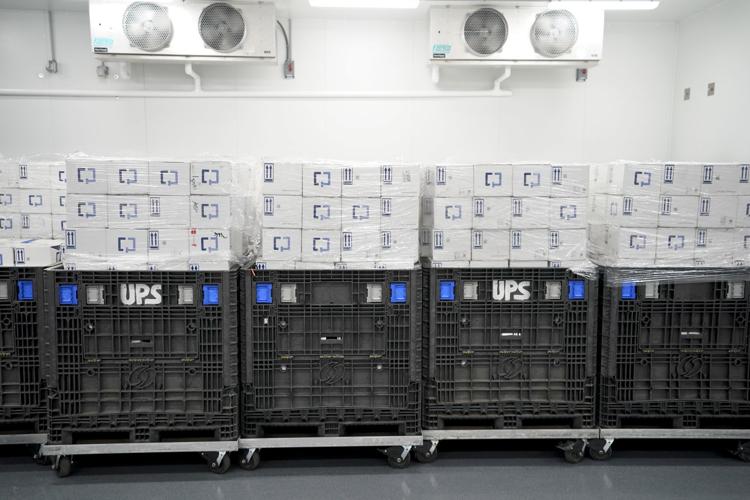 The lab area is divided into two identically equipped units, each able to process two million samples. Only the first one will be put into use at the start. The matching lab will be fired up when needed, and at that point, along with the 3 million processing capacity at Exact's first lab on Badger Road, the company will be able to handle as many as 7 million samples a year.
"It has been a one-and-a-half year endeavor to build this base," Hulsey said. He said if the need increases even more, Exact will be able to add more 2 million-capacity processing pods in the future at the 49-acre Southwest Side campus.
New products
Exact CEO Conroy has said the Madison company is working with Mayo Clinic on tests to screen for 15 of the deadliest cancers, and has identified biomarkers for each of them.
A blood test to diagnose liver cancer is expected to be the next Exact Sciences product. A clinical trial underway plans to enroll 2,100 people.
A blood test for pancreatic cancer could be another priority. Exact Sciences released early results in May that showed the blood test developed with Mayo Clinic identified 92% of the most common type of pancreatic cancer, with only 8% false positives.
Of the 340 samples studied, the test detected 99% of the stage 4 pancreatic cancers, 94% of stage 3, 82% of stage 2 and 79% of the early, stage 1 cancers.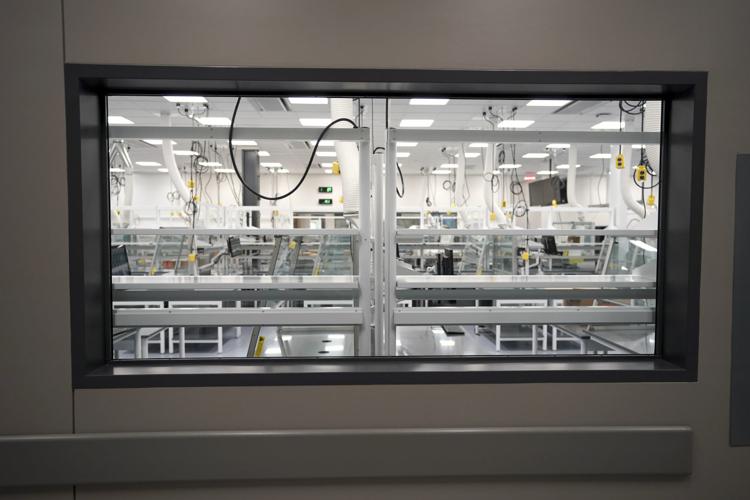 The strength of the results was "surprising" and "tremendously exciting," Conroy said. Pancreatic cancer is rarely diagnosed in its early stages, he said, and by the time it reaches stage 3, it has spread.
On other fronts, Exact has submitted an application to the U.S. Food and Drug Administration to expand the use of Cologuard to people ages 45 to 49, since the American Cancer Society lowered its recommended screening age a year ago.
The company also is updating Cologuard. The new version will be a complete revamp of the colorectal cancer screening test approved by the FDA in 2014, Conroy said, featuring all new DNA biomarkers.
Using tissue samples from Mayo Clinic, researchers for Mayo and Exact were able to find "unique markers that nobody had discovered before" that differentiated the cancerous tissue from normal tissue, Conroy said.
Tests on more than 700 people showed "the newer version works even better," he said.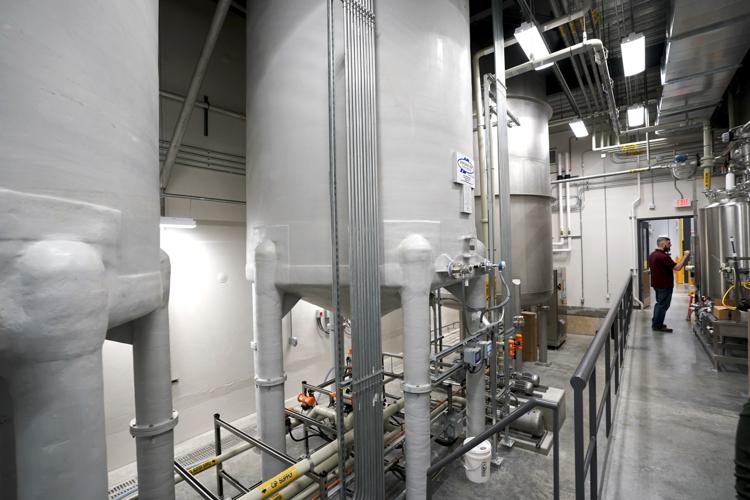 Conroy said Exact plans to start a larger study of up to 10,000 patients later this year. If all goes well, he said Cologuard 2.0 could be on the market in about three years.
Exact and Mayo also are working on a blood test for colorectal cancer, as are a growing list of competitors.
Exact has partnered with Mayo since June 2009, funding the research team, paying for access to tissue and blood samples, and funneling a percentage of royalties on Cologuard sales. Over the past 10 years, Exact Sciences has paid the Rochester, Minnesota, health organization more than $60 million, Conroy said.
New sites and jobs
Exact Sciences already occupies part or all of three buildings at University Research Park, called the Innovation Campus; the Discovery Campus off Schroeder Road; the 50,000-square-foot, first clinical lab at 145 E. Badger Road, called its Legacy Campus; and a warehouse and recycling center on Holtzman Road.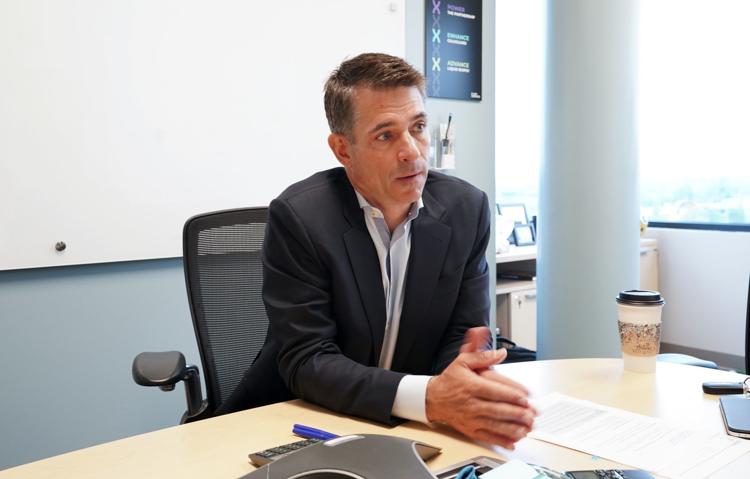 The company anticipates choosing a site for a third lab "within the next year," Conroy said, to process products yet to come. "It's going to be much smaller in scale than the current sites," he said.
The third lab will be built outside Wisconsin "due to Medicare coverage pathways that can differ from state to state," Exact spokesman Larrivee said.
Exact Sciences received tax incremental financing incentives from the city of Madison for construction of the second lab, and the company pledged to work with the Urban League of Greater Madison to recruit and train residents of the neighborhood.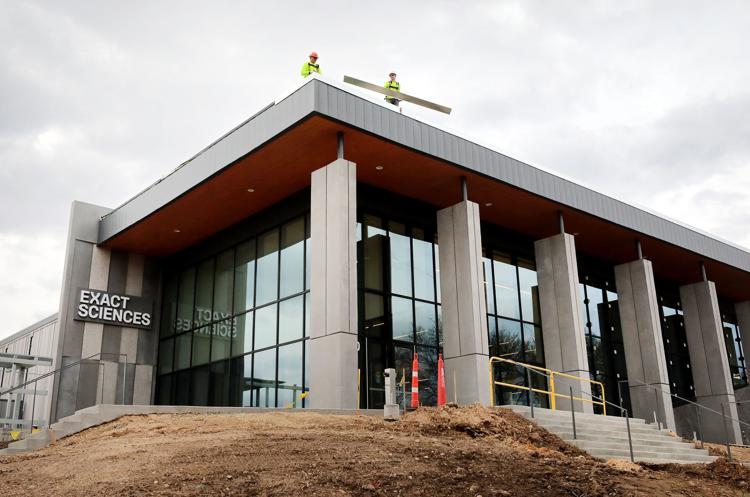 So far, 24 people have completed training. Of those, Exact Sciences hired 18; the others were hired by other companies, Larrivee said. Another training cohort of nine people is underway.
Larrivee said Exact expects the collaboration to grow, especially when the Urban League's neighborhood training center opens this summer near Exact's Discovery Campus on the Southwest Side.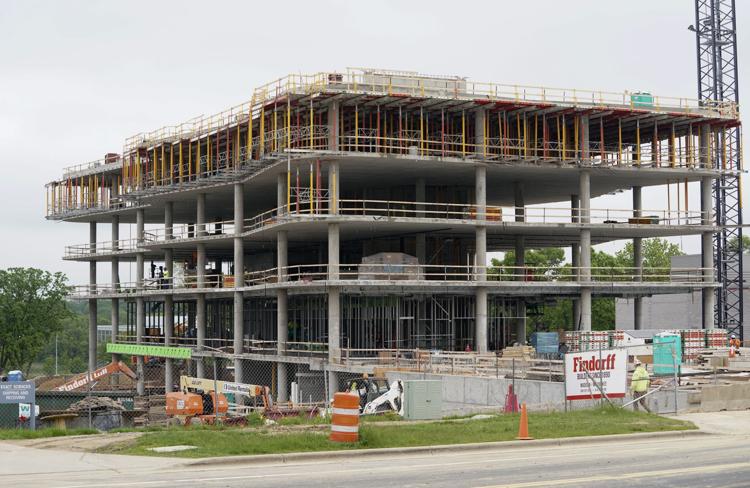 Conroy said he is "really proud" of the impact Exact Sciences is having on colon cancer screening, as well as on the local economy.
A native of Flint, Michigan, Conroy watched the economy there disintegrate with the decline of General Motors. He said Exact is committed to keep growing in Wisconsin.
"Knowing we can have an impact in my adopted hometown is really gratifying," he said.