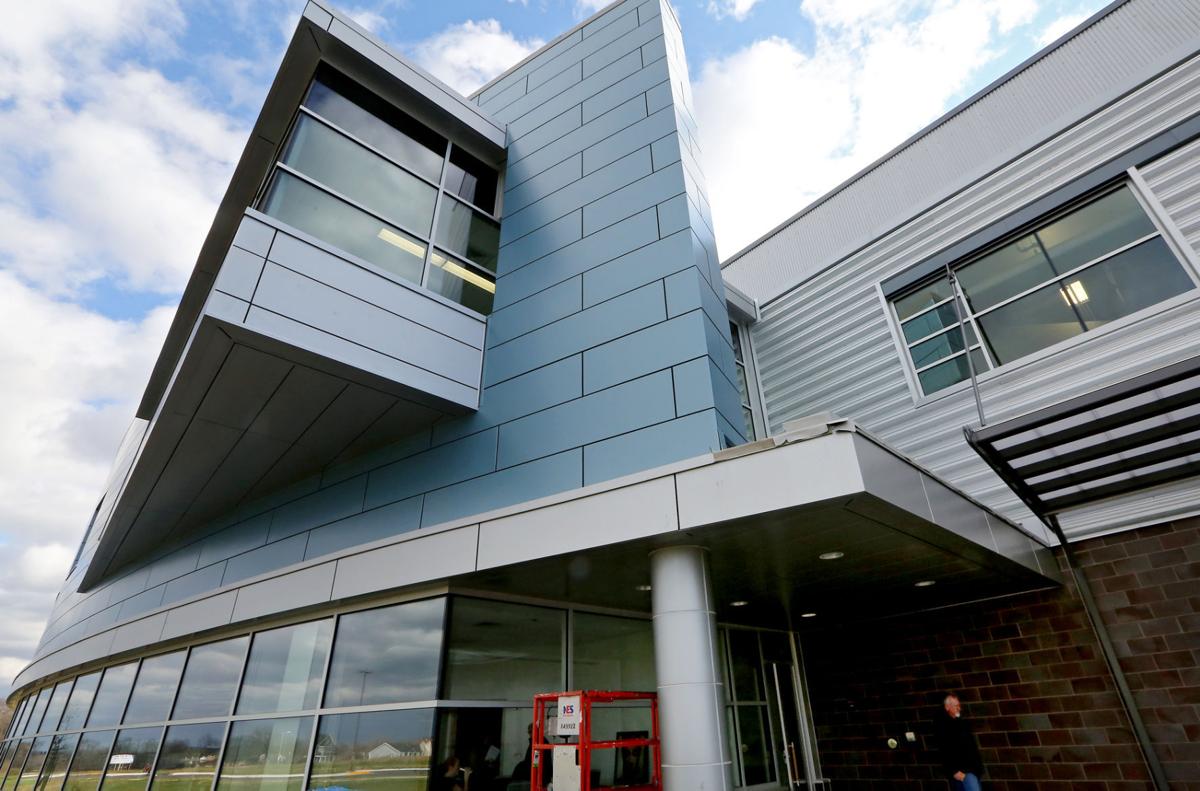 A group of longtime shareholders of Promega Corp. has filed suit against the prominent Fitchburg biotechnology company and its founder and CEO, Bill Linton, claiming Linton has "bullied, lied, threatened, and manipulated his way" to get majority control, leaving them with no chance for "a fair return on their investment until at least 2078."
Attorneys for the disgruntled shareholders claim "shareholder oppression" in a 48-page lawsuit filed against Linton and the privately owned Promega in Dane County Circuit Court on Wednesday, one day after Promega held its annual stockholders meeting, which reporters were not allowed to attend.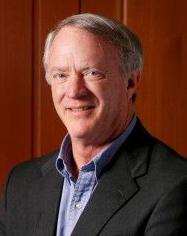 It's a dispute that involves elements of money, power and drugs. But beyond that, the story is about Linton, a local biotech pioneer and visionary who has said he is determined to keep Promega independent and local, and investors in the company who say that after their decades of support, they deserve a chance to get a fair payback that reflects the company's success, and they question Linton's true motives.
Leading the legal charge are Nathan S. Brand, a Madison native and Miami businessman, and Ted Kellner, a well-known Milwaukee businessman.
The two tried to engineer a takeover of Promega and ouster of Linton a year ago, offering to buy the company's stock at $625 a share, or a total of around $1.2 billion — more than twice as much as Linton and the company's board had valued Promega.
But their effort failed because of what the lawsuit claims was Linton's scheme to wrest control of the stock and use it to support Usona Institute, a nonprofit co-founded by Linton in 2014 to research the potential therapeutic effects of psilocybin, or psychedelic mushrooms, on depression and anxiety.
Other plaintiffs in the case are Brand's father, Nathan F. Brand, a Madison developer; and Arthur Herbst Jr., trustee for the Mohs Promega Trust which holds shares owned by some heirs of the late Madison surgeon Frederic E. Mohs.
Battle for control
The lawsuit offers rare behind-the-scenes details of the tug-of-war between the frustrated shareholders — who began investing in Promega as early as 1988 and 1990 — and Linton, who started the company in 1978 and has turned it into one of the Madison area's most prosperous homegrown businesses.
Promega makes biotechnology research products, including DNA fingerprinting kits that were used to identify victims of the Sept. 11, 2001, World Trade Center attacks.
With a sprawling series of office and lab buildings in Fitchburg — valued by the city of Fitchburg at more than $125 million — Promega has more than 800 employees in the Madison area and 1,400 worldwide, with branches in 16 countries.
The company recorded revenue of $370 million for the year that ended March 31, 2016, according to the annual report to stockholders, obtained by the Wisconsin State Journal.
Promega "provides innovative products, sustainable relationships, shareholder value and community contributions throughout the world," general counsel Dan Ghoca said in an email.
"We believe the allegations lack merit, and we will take all appropriate steps to defend the interests of the company and all of its constituents and, most importantly, to continue the outstanding performance of the business," Ghoca said.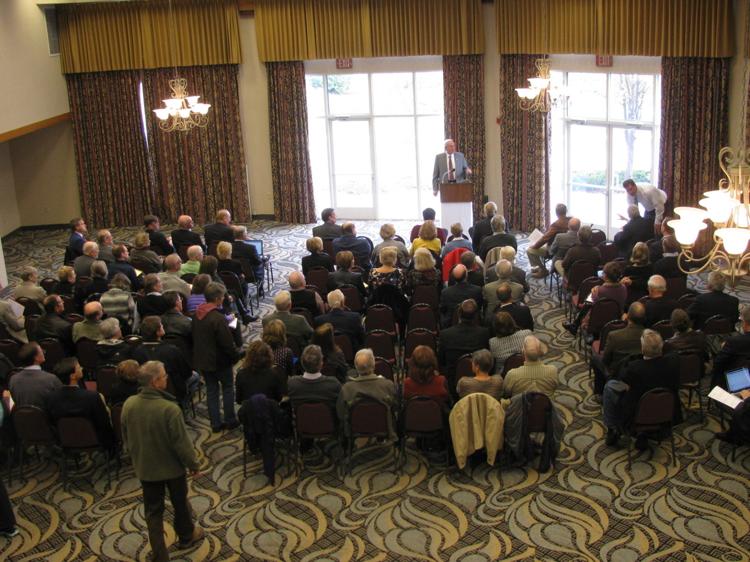 Waiting for payoff
The plaintiffs in the lawsuit say they have "patiently waited, for decades now, to realize the fair value of their investments.
You have free articles remaining.
"Plaintiffs' investments in Promega were not donations. They expected to be treated fairly — the expectation of every shareholder who entrusts capital to a company — and they expected an opportunity to share financially in the company's success," the lawsuit says.
In fact, when they bought the stock, "all signs pointed to Promega being on a path to an IPO (initial public stock offering), sale or merger," the suit says. Early investments in Promega by venture capital firms and by the German pharmaceutical firm Boehringer Ingelheim were cited as evidence of that.
Then in June 2000, Linton told Kellner and the Brands of his plans for an IPO and identified financial firms to handle it. Market conditions turned sour, though, and the IPO plan was scrapped, the lawsuit says. It was revived briefly in January 2003 but never pursued.
By 2014, Linton shifted gears and said he had a plan for Promega to "celebrate its 100-year anniversary as a private company." Plaintiffs say that would keep them from getting "a fair return on their investment until 2078, at the earliest, and maybe forever."
The lawsuit contends Linton plotted to grab a bigger ownership stake by staging a "Dutch auction" in 2014, a large company buyback of stock at $233 to $272 per share. Promega's board, most members of which are from outside the company, insisted the repurchase limit Linton's personal ownership to 45 percent, the filing says.
Shareholders were misled into thinking Linton owned 31 percent of Promega's stock when in fact, he controlled much more through his wife's shares, family trusts and other stakes, the plaintiffs say.
Meanwhile, several stockholders complained that Linton called them repeatedly and pressured them to sell, saying it would be their only chance for a buyback for many years. Some Promega employees said Linton fired them if they didn't sell their stock back.
Linton "abused his authority as CEO" and "coerced shareholders to sell for far less than their shares were really worth," plaintiffs contend.
Consolidating ownership
The Dutch auction brought nearly 15 percent of Promega's stock back within the company, the lawsuit says, increasing Linton's ownership margin by reducing the number of shares held by others.
In July 2014, Usona Institute was created, listing the same address as Promega, 2800 Woods Hollow Road. Promega's 2015 "Corporate Mind statement" said Usona would "offer guidance for Promega's board." The plaintiffs say Linton appealed to them to donate their Promega shares to Usona.
"Plaintiffs never expected — and no reasonable shareholder would expect — that their investments would be used to fund a nonprofit's research into hallucinogenic drugs, let alone that Promega would itself be controlled by a nonprofit," the lawsuit says.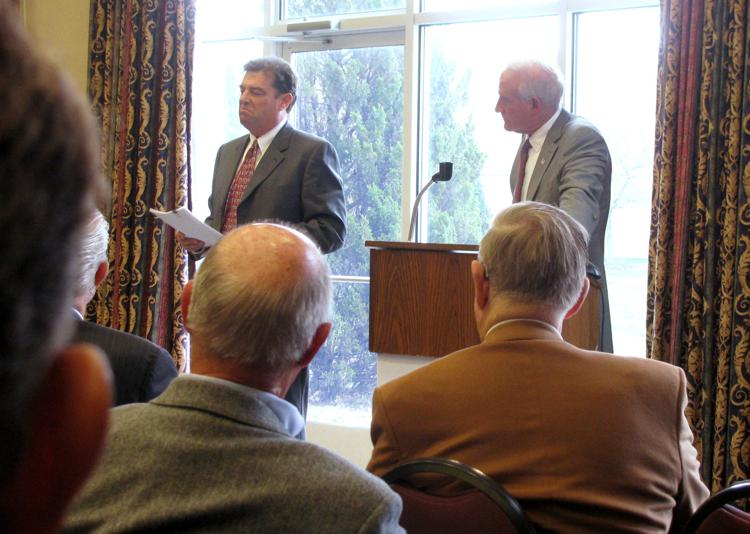 In 2015, concerned shareholders formed an investor group "with the goal of purchasing Promega at a fair price and then running the company for the benefit of Promega's shareholders," the lawsuit says.
The group lined up financing from Madison Dearborn Partners, a Chicago private equity firm, and from Barclays Bank and wrote to Promega's board, offering to buy the stock for $625 a share.
The board began an investigation but Linton thwarted it, prompting six of the seven board members to quit in September, leaving only Linton, the plaintiffs say. He named four replacements, all Promega managers.
Promega upped its share value to $383 and bought back more stock in March 2016. That left 1,887,000 outstanding shares, down from about 3,280,000 shares as of March 31, 2000, and practically doubled Linton's share of the company, giving him "effective control over Promega without spending any of his own money," plaintiffs say.
In February through April, Brand and Kellner requested a buyback at $575 a share and asked that at least one outside director be added to the board. Their proposals were rejected, the plaintiffs say.
The lawsuit contends Linton has lied to shareholders, threatened employees and blocked independent directors for his own benefit and that of Usona, risking Promega's reputation by associating the company "with research into psychedelic drugs."
The plaintiffs are asking for a court order requiring Promega to buy their shares at a fair value, and asking for undetermined damages. The case has been assigned to Judge John Markson.