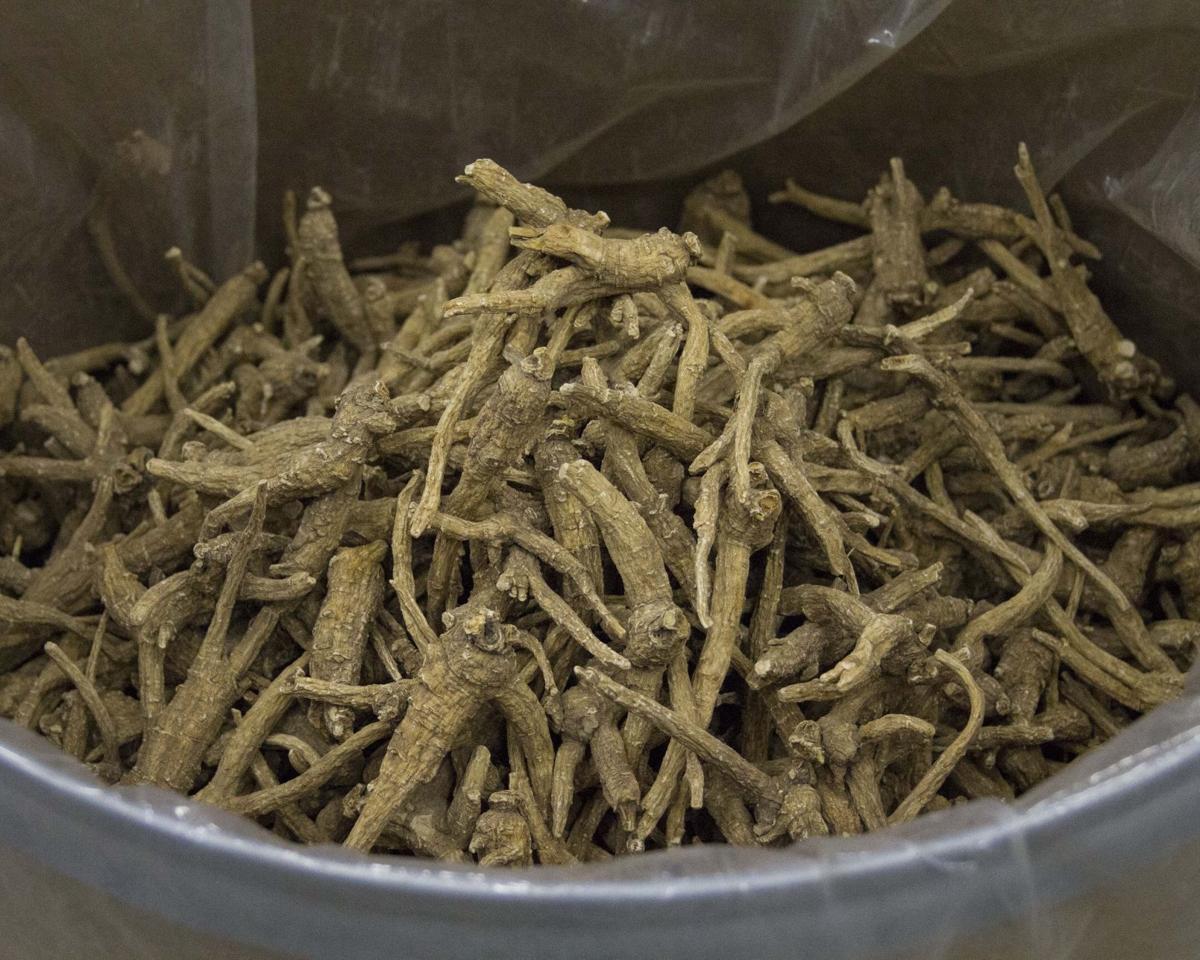 Foxconn is not just interested in Wisconsin for its technology skills or its cancer research advances.
The Taiwanese electronics giant also wants to tap into Wisconsin's agricultural resources — more specifically, ginseng.
Foxconn has signed a memorandum of understanding with the Ginseng Board of Wisconsin for a yearlong collaboration to investigate ways to promote Wisconsin ginseng in Asia.
Robert Kaldunski, president of the Ginseng Board, said he was "very much surprised" to hear that Foxconn chairman Terry Gou and Leonard Wu, CEO of Foxconn Technology Group, wanted to meet with him.
"I thought electronics, televisions, phone ... I was happily surprised. We're excited about things we could work together on," Kaldunski said.
"Terry Gou is passionate about Wisconsin ginseng," Kaldunski said. He said Gou told him both he and his mother take Wisconsin ginseng regularly.
"American ginseng is the treasure of Wisconsin," Wu said. "It is a great opportunity for Foxconn to add our promotional and, hopefully, technological expertise to help Wisconsin American ginseng return to glory."
Wisconsin has about 180 ginseng growers, mainly in central Wisconsin in the Wausau area. In the 2016 fiscal year, the U.S. exported 586,430 pounds of cultivated ginseng valued at $20 million, and 98 percent of the exports came from Wisconsin.
Ginseng was first introduced in the state around 1900 and became a cultivated crop in the 1920s, Kaldunski said.
By the 1990s, the state had more than 1,000 ginseng growers who produced almost 2 million pounds a year. Then the price farmers received dropped, the weather created problems and some growers retired, Kaldunski said.
Known as a wild herb, ginseng is commonly used in traditional Chinese medicine. A 2012 study by the Mayo Clinic showed it reduced fatigue in cancer patients. WebMD says it also has been studied for a range of other uses from improving mood to reducing erectile dysfunction, but no conclusions have been reached.
"It's an energy boost — kind of a mind and body thing," Kaldunski said.
Foxconn has said it plans to invest $10 billion in southeastern Wisconsin for a factory to build display panels for televisions and cellphones.
The company also is considering creating a $500 million health-related facility in the Madison area.